IT MUST BE LOVE
December 07, 2021
Kirstie and Dave's Summer Southend Barns Wedding

Kirstie and Dave were walking on sunshine throughout their wedding day at the stunning Southend Barns back in August this year.
Their shared love of music from the 1980s provided an entertaining, upbeat theme to their celebrations whilst personalising their day beautifully; Dave had even written his vows to Kirstie made up of lyrics and lines from songs of the era!
When we asked this lovely couple to describe their wedding in three words they answered; 'Festival', 'Family' and 'Love'.
We can certainly vouch for that; there was a definite 'Festival Vibe', a strong 'Family' bond and an abundance of 'Love' in the air. We made sure to record all three in their album photography for them.
This image encapsulates Kirstie and Dave's 'Music Festival' theme as they danced together in front of the stage. Murdoch's Crazy Eyes supplying the Live music, beneath the bunting and before a backdrop of 80's coloured lighting.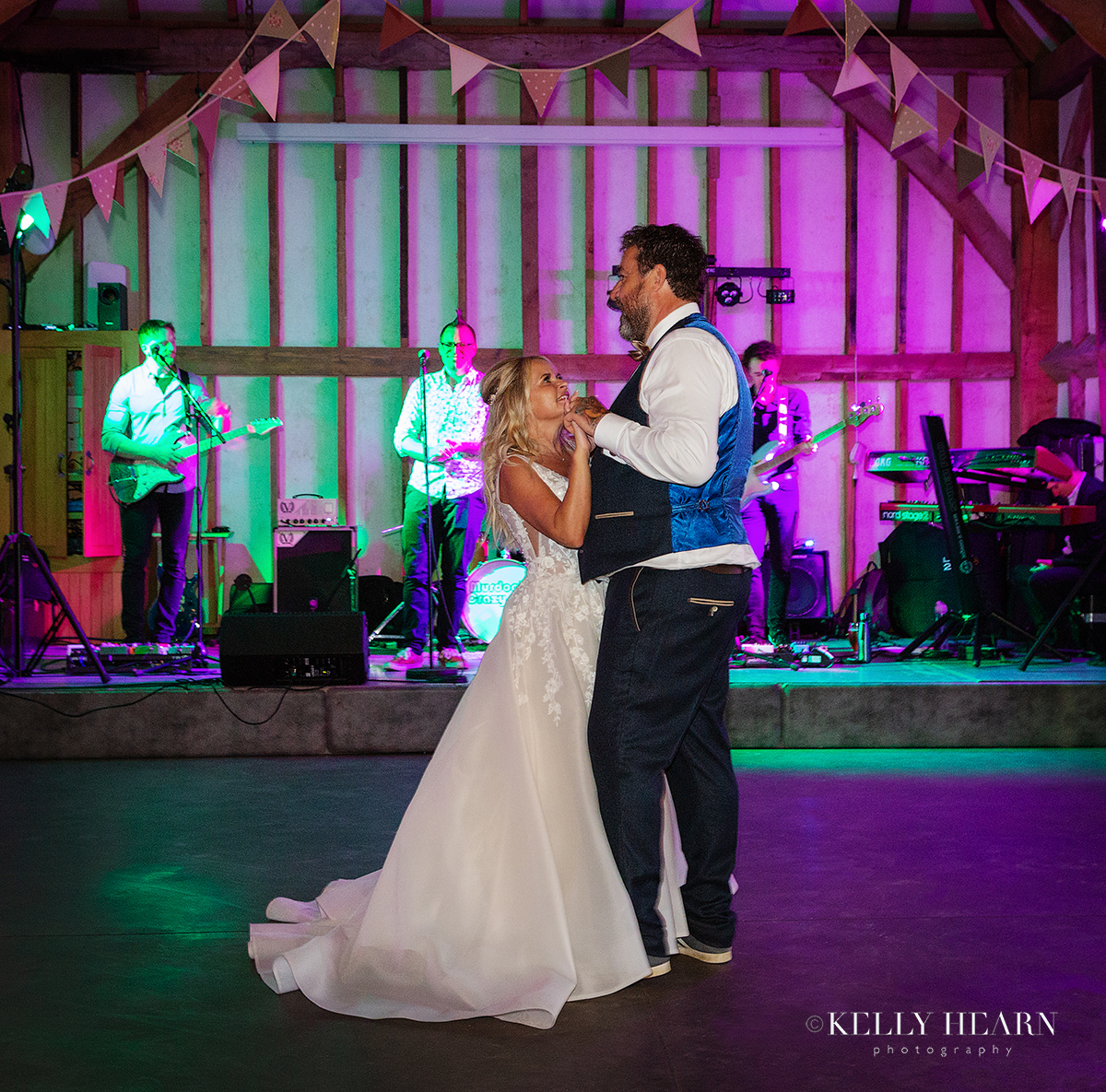 FESTIVAL VIBES

The summer season was the perfect time for the festival theme with its favourable weather adding an extra touch of that unrivalled 'carefree' feeling. Whilst inside the couple did a fantastic job at decor design, and alongside To Have and To Hire, dressed the gorgeous Threshing Barn to bring their vision alive.
Guests were greeted by an album inspired table plan produced by Wedfest using the iconic 'NOW That's What I Call' branding and on arrival at their table, discovered their very own festival style lanyards as place names, getting everyone into the groove of things to come.
The newlyweds and their friends and family then dined courtesy of Roots Catering under the celebratory bunting strung beautifully from the barns rustic wooden beams with the glow of the giant light up letters spelling out the order of the day.
Knowing the importance and meaning that music holds to Kirstie and Dave we came up with the idea and a plan to create a selection of stylised portraits that would work as Album Artwork

This charming man admires his beautiful new wife from a distance as she holds her hand tied delicate pink bouquet by Rococco Florist with its accents of pink tones complementing the blues of his suit and adding to the summer flower vibes.
It was a nice day for a, white wedding... and we feel this image shows off Kirsite's beautiful dress from Propsals Bridal of Chichester as it dances behind her while she chases her groom across the golden sunlit fields.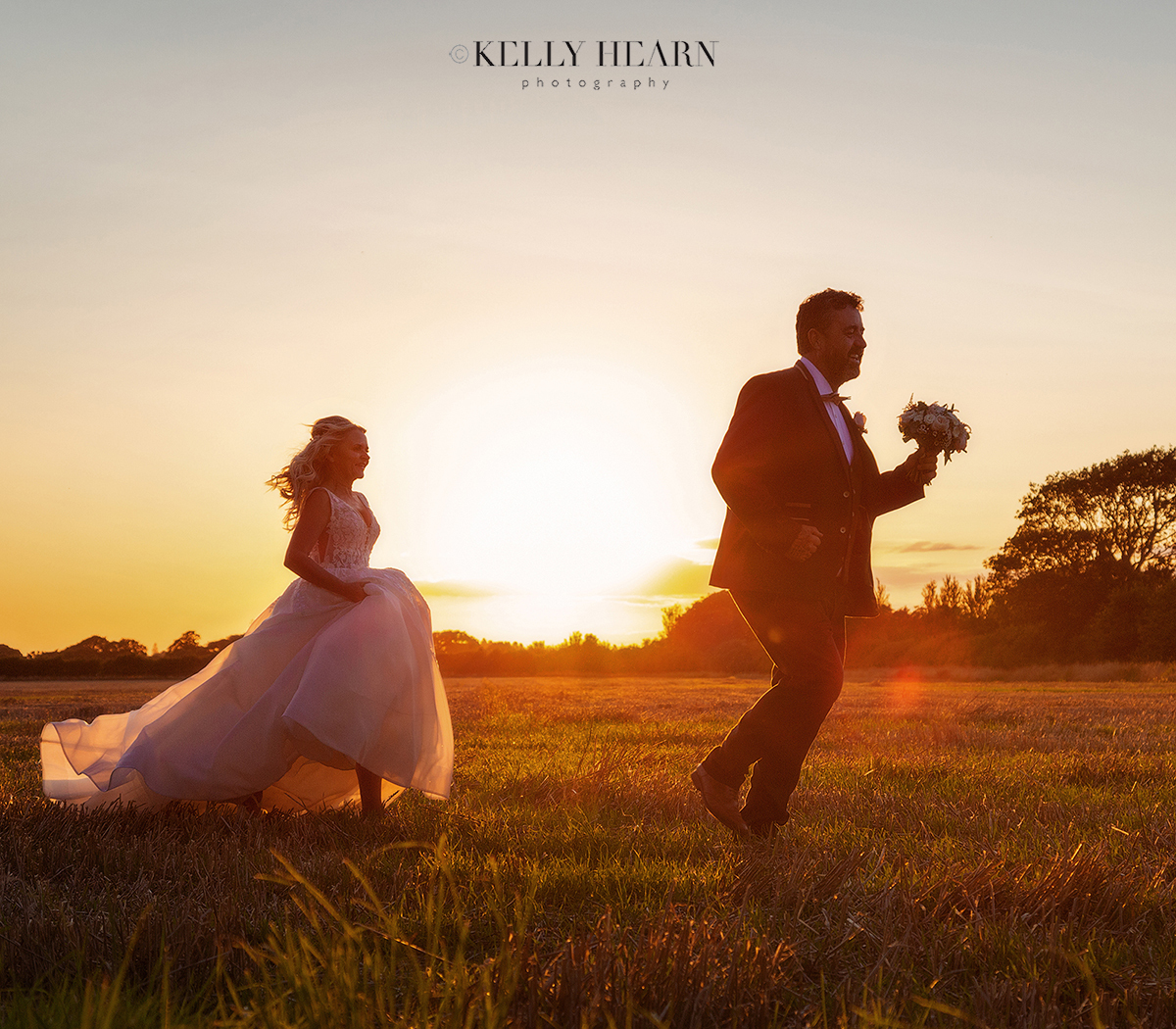 Carried away by the moonlight shadow, this shot of Kirstie and Dave as silhouettes in the silence of the night is a reflective image for a reflective moment in time.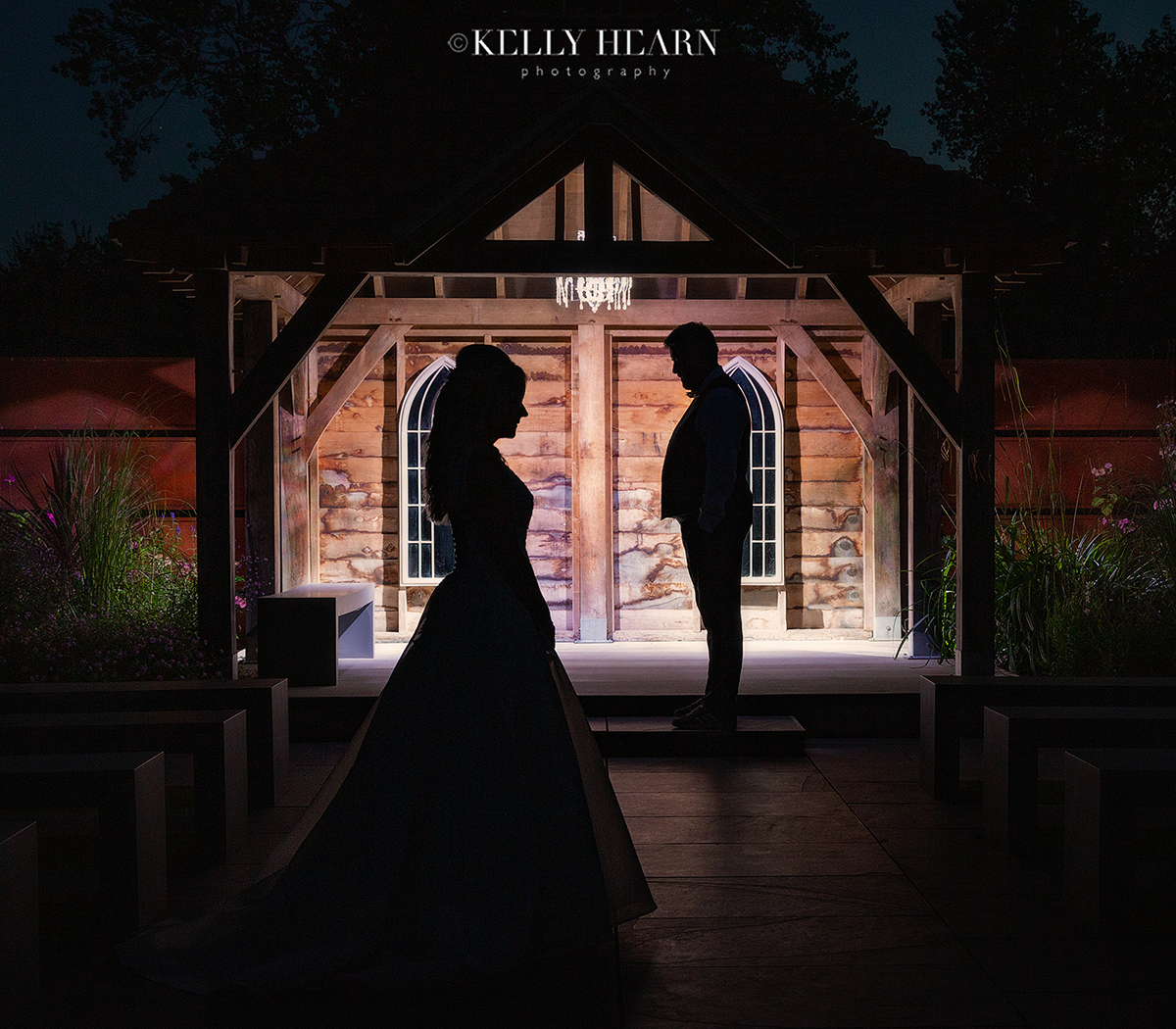 FAMILY

It was lovely to see Kirstie and Dave's children playing special parts in their big day making it rich in family memories.
Here we see their family all dressed up and ready to celebrate the marriage - a precious moment for the couple to cherish as they stand with their children either side of them symbolising how the two families have come together in life.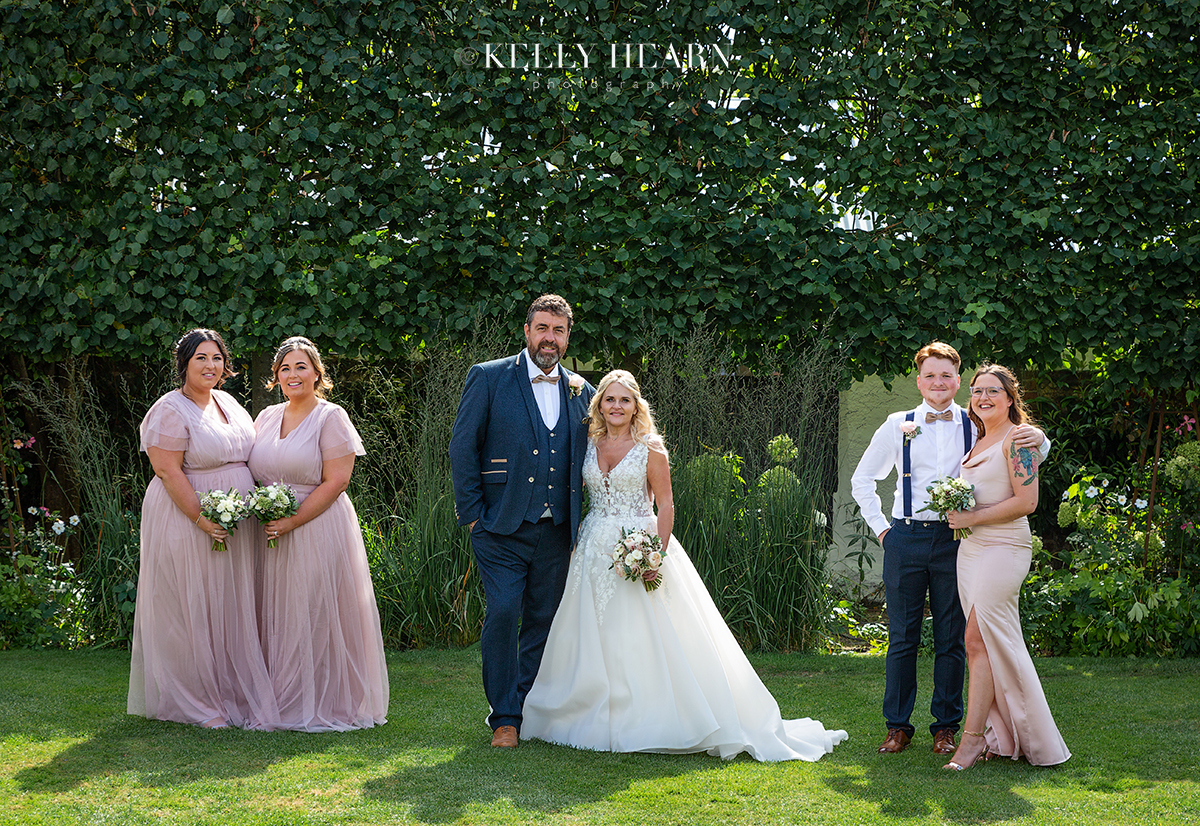 Kirstie's son accompanied her down the aisle taking her arm as she walked towards joining her future husband.

This was made even more memorable as they passed this gorgeous bush of dahlias - a flower that held special meaning to the family and one they had specifically worked into their wedding arrangements.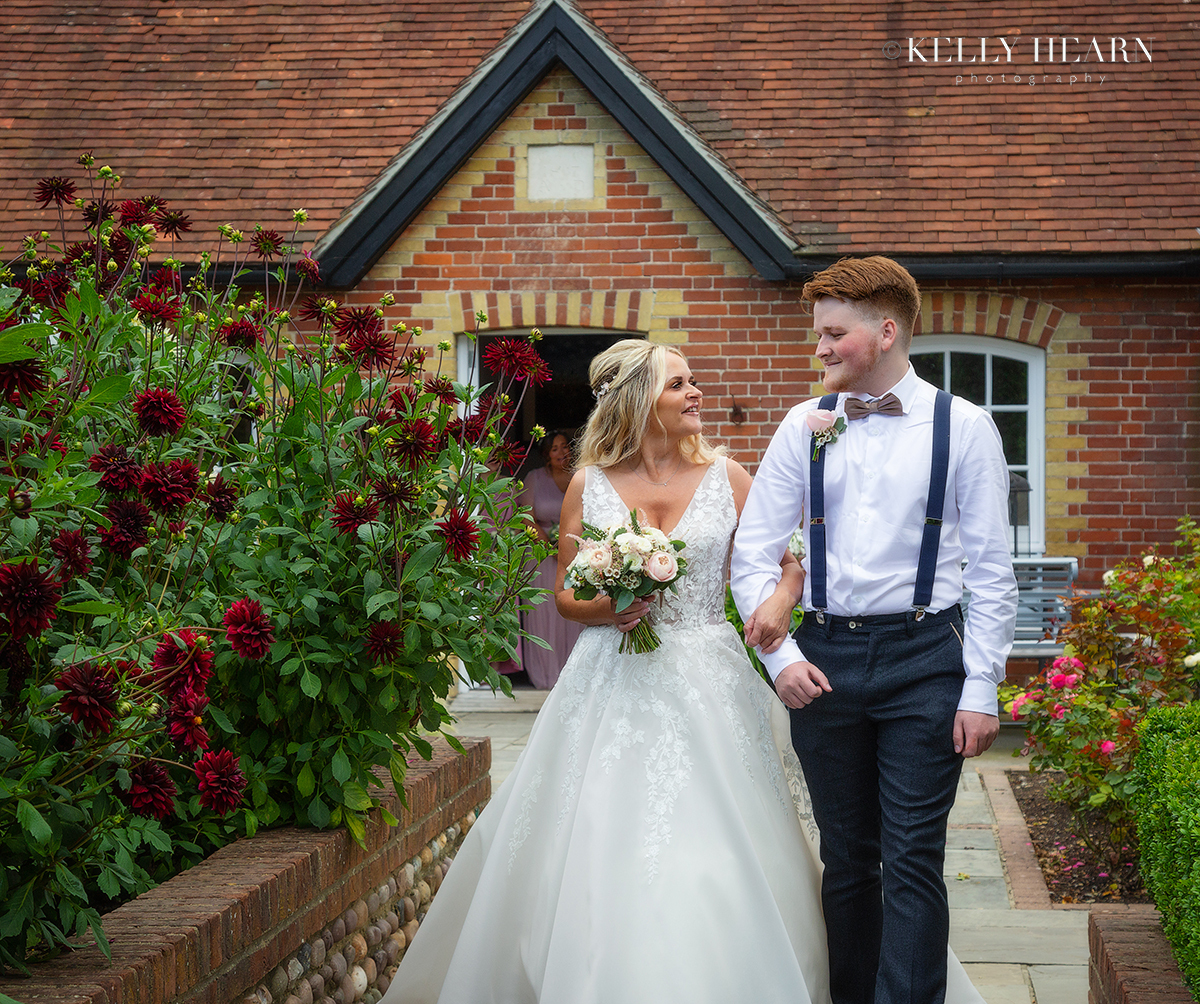 Dave and Kirsties daughters made heartfelt, and also very humorous, speeches sharing their love and pride for the newlyweds. Needless to say the room soon filled with emotion - that's the power of love!


I WANT TO KNOW WHAT LOVE IS

Every couple has their own little ways of showing each other their love - it's not always what you say but what you do. There were lots of little acts of love that Kirstie and Dave wove into their ceremony and celebrations which spoke volumes.
Knowing Kirstie is a big fan of the film 'Love Actually' Dave secretly arranged a surprise, a cappella version of 'All You Need is Love' to break out from various 'professional singing guests' dotted amongst their friends and family.
This was a stand out moment for the couple putting the look of love on the bride's face and providing a fitting ode to follow Dave's music themed vows. Oh L'amour!
The surprises didn't stop there….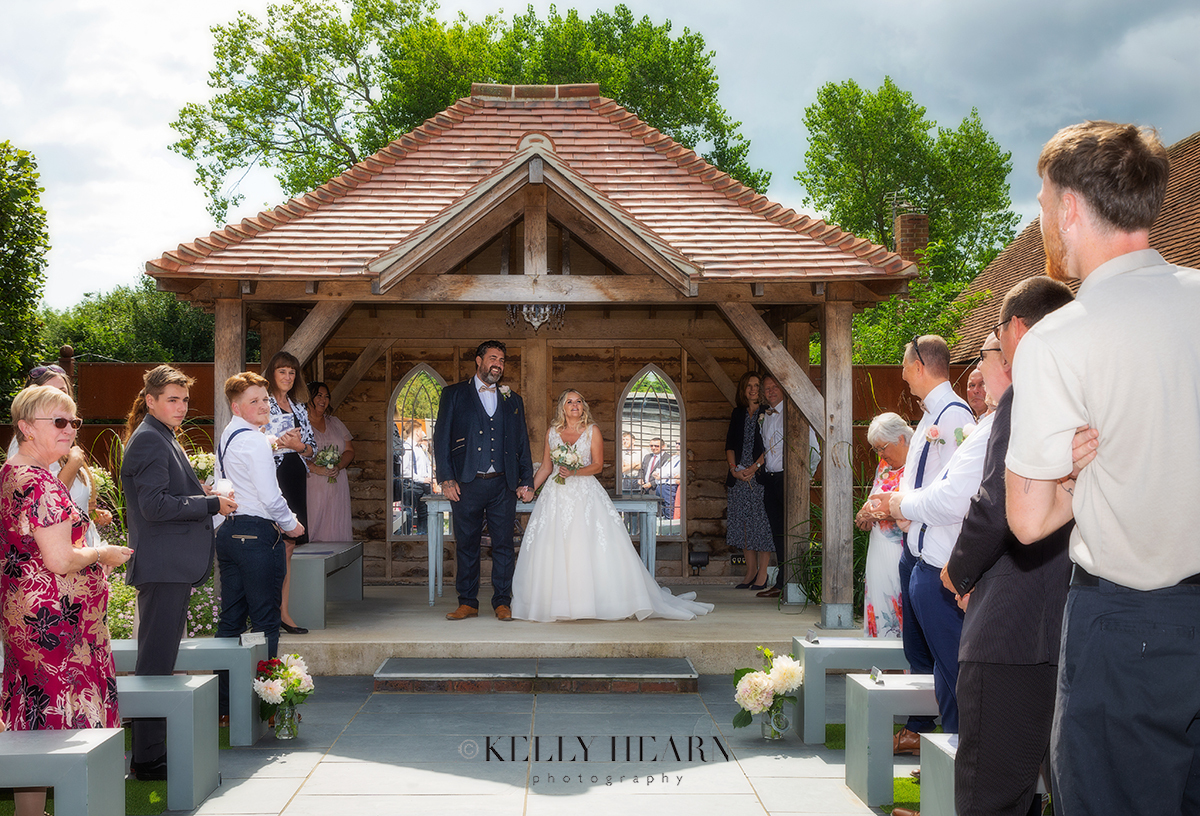 Guests were led to believe that during the evening Dave was going to perform his own song for Kirstie - we captured the moment as he was due to burst into song...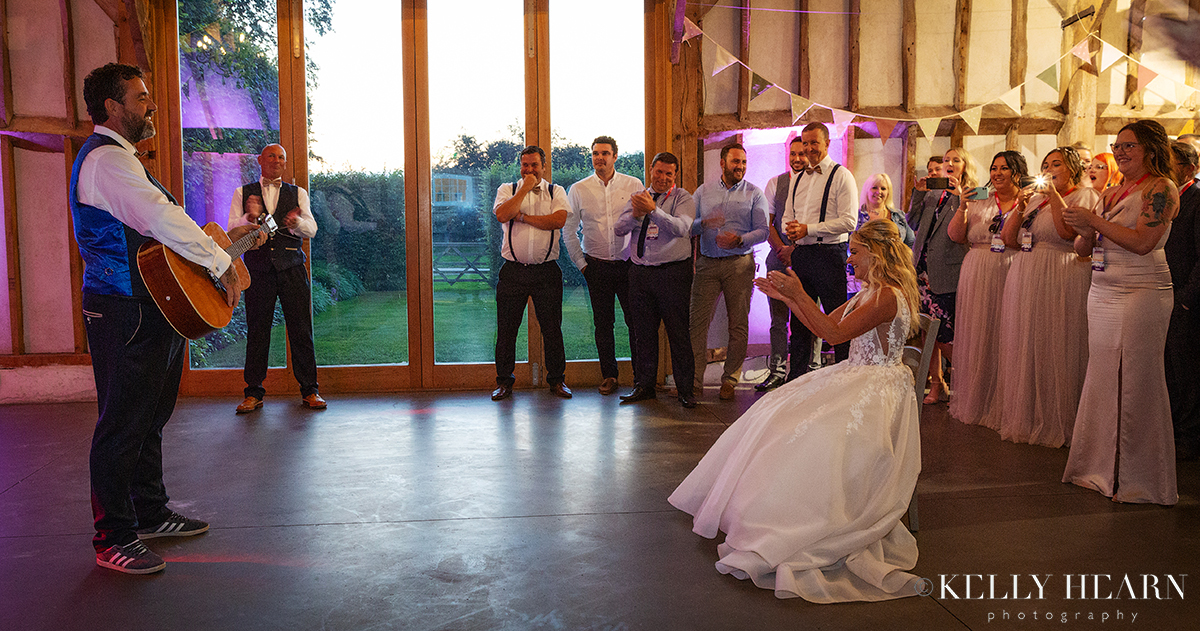 Little did they know that Dave and his mates, had choreographed a fantastic dance routine to a medley of 80's classics which they performed with gusto. It must be love as Dave is not one for dance floor limelight, but this made the gesture even more special as they put on a show taking everyone's breath away - a real highlight of the day and a lasting memory for all.

So Kirstie and Dave, tell us 'How Does it Feel' to be Mr and Mrs? You certainly looked like you are 'Head over Heels'.

It was an absolute pleasure to be part of your day, we hope you had the 'Time of your Lives' and we are sure that 'Nothings going to stop you now'!
Kelly x
Kelly Hearn A.B.I.P.P - A.M.P.A