HOPE SPRINGS ETERNAL
April 22, 2022
Emma and Evan's March Tithe Barn Wedding
Winter was just meeting spring on Emma and Evan's wedding day furnishing the glorious grounds of their dream venue, the Tithe Barn, with bursts of joyful yellow and vibrant greens.
These natural hues worked wonderfully with the classic shades of sage green and white that this lovely couple had as their chosen colour palette, whilst the greys of the men's suits tied in seamlessly with the early spring day.
We couldn't resist posing Emma, Evan and their bridal party in front of the rustic lines and textures of the Grade II listed barn with its impressive flint walls and intricate window brickwork – the perfect backdrop to showcase their vision.
Bouquets by Forge Flowers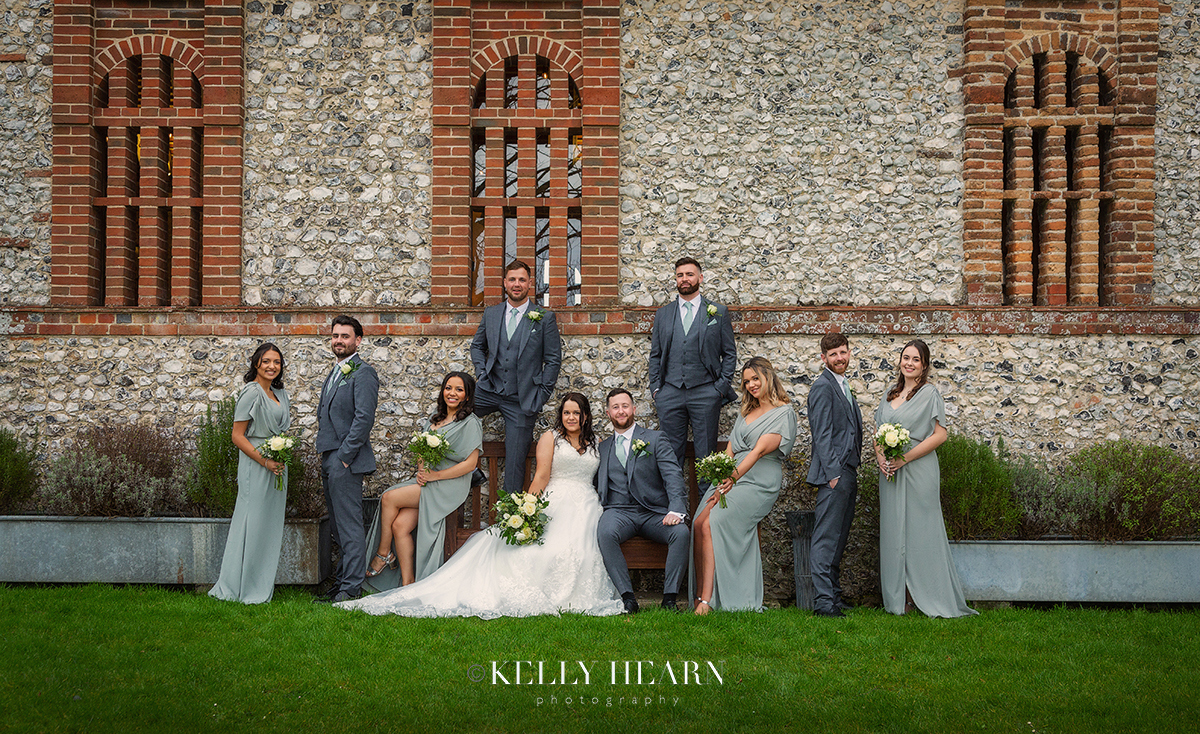 ROOM WITH A VIEW

In a venue with so much scope and character we felt it was essential to capture it in its entirety with all it has to offer. We hoped to illustrate how this creative couple had personalised the space by filling it with both gorgeous decorative details, and their dear friends and family.
So here the couple are in that extra special moment, just after they had said their vows and signed the register. A time when all of their guests in more sense than one, are behind them, and a chance to capture the two of them in their first married moments – such a precious and poignant image for Emma and Evan to cherish forever.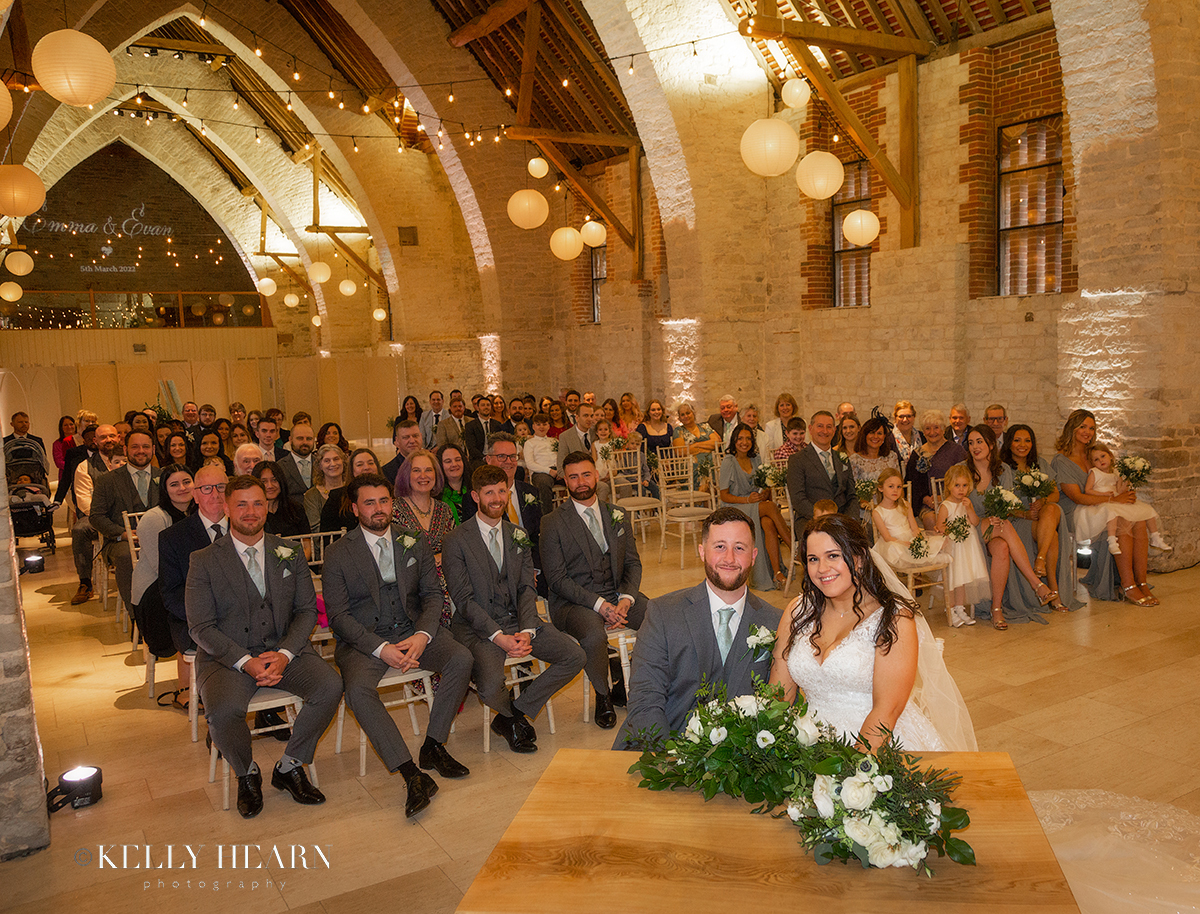 An equally unmissable moment was capturing the newlyweds together inside the barn enjoying their carefully planned interior just before it filled with the throng of the party and their anticipation of emotional speeches, culinary delights and coupled with much fun and laughter.

Dress by The Bridal Mill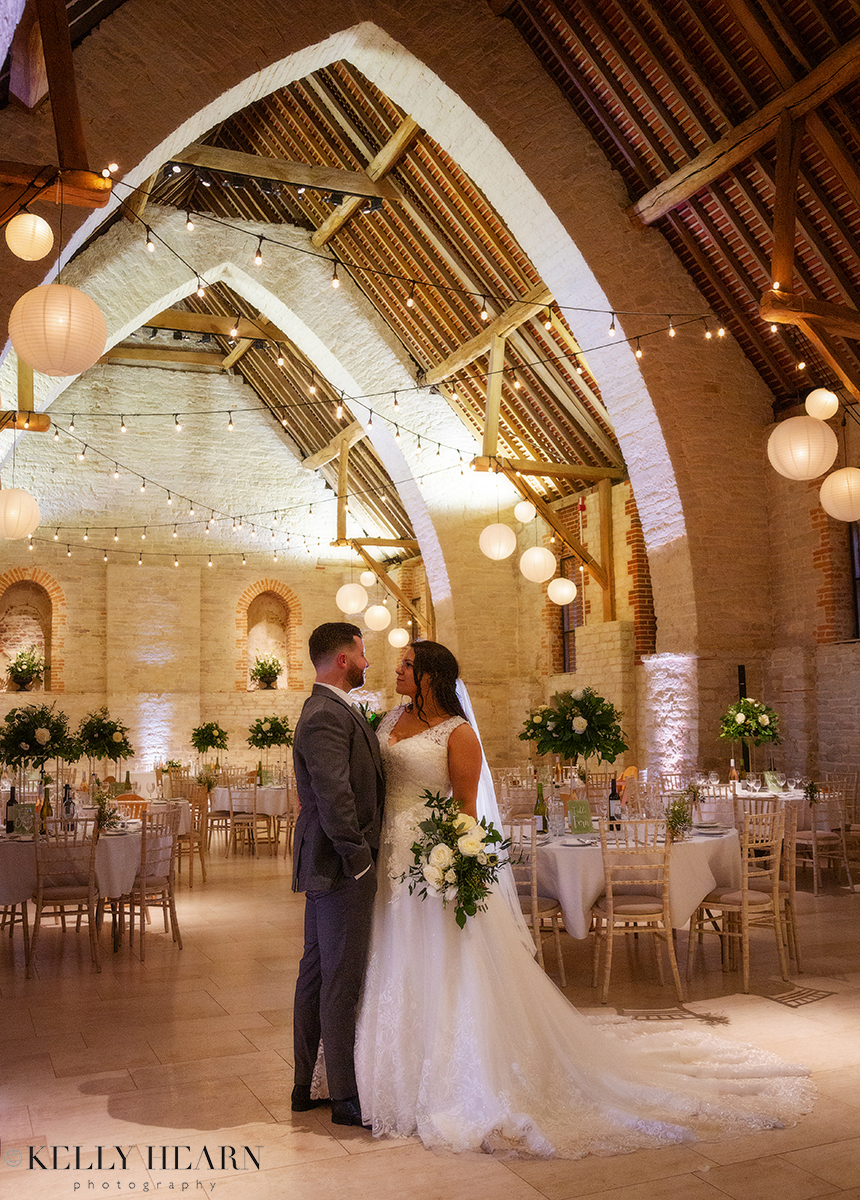 Up the stairs we went to make use of the balcony and what better way to launch Emma's beautiful bouquet to those of the game group below! A modern angle on an age-old tradition to capture the vibe of the party and the warmth of the night's swinging celebrations. Tithe barns impressive arches and remarkable lighting effects make this a striking way to capture the venue, guests and a wedding tradition all in one shot.
Hair and Makeup by NW Makeup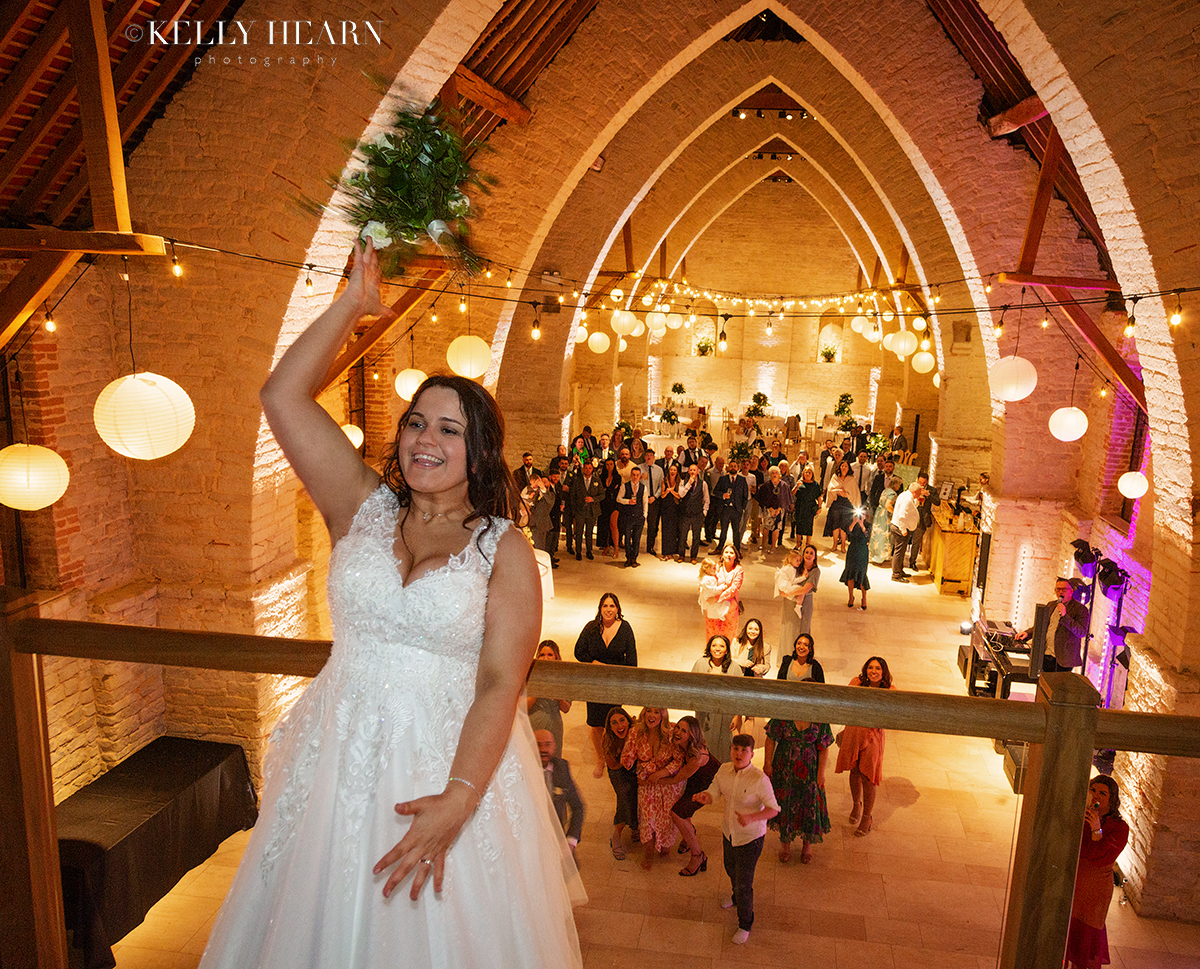 GIRLS & BOYS
We momentarily divided the camp photographing Emma and Evan with their closest friends. The rare opportunity of being photographed with the special ladies and lads in their lives.
To inject a little extra theatre, they brought some smoke bombs along for us to work into the images which not only looked great, but also added a lot of extra laughs as we did our best to work with the unpredictable wind!
Suits by Moss Bros.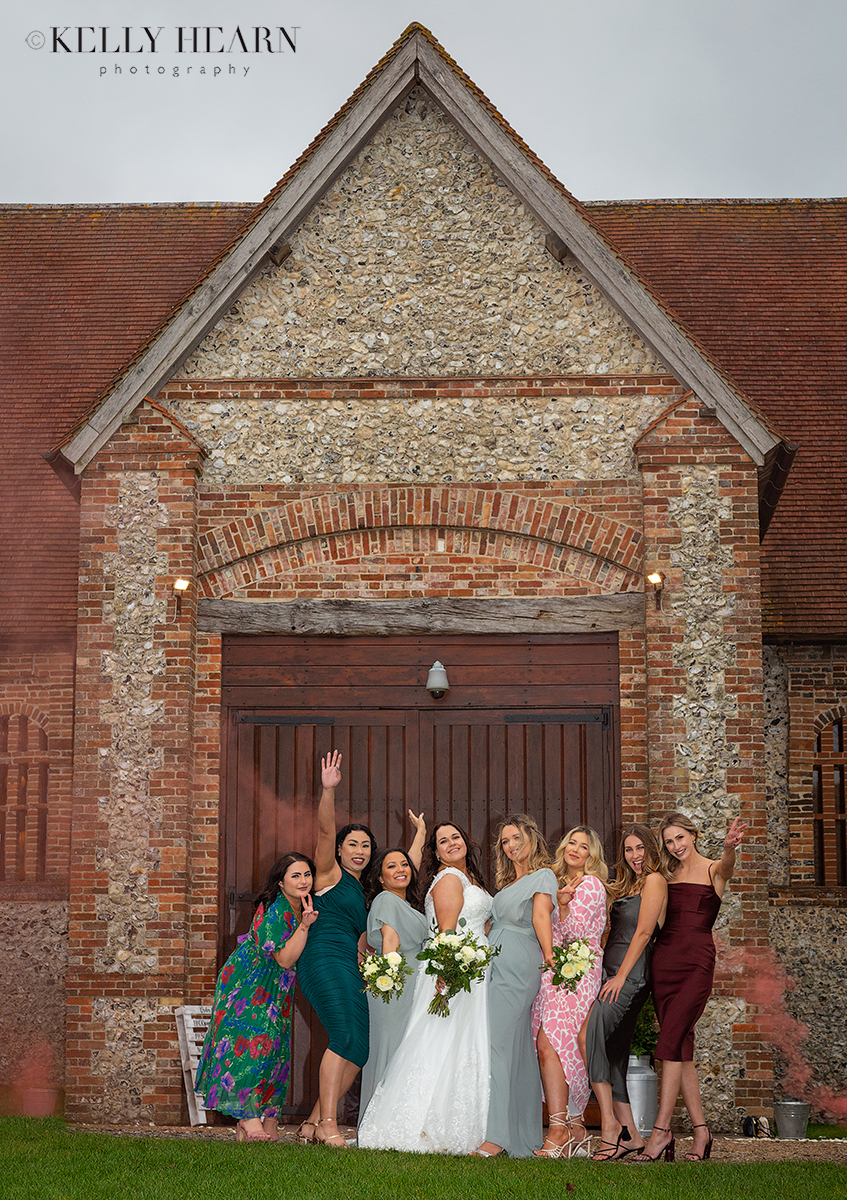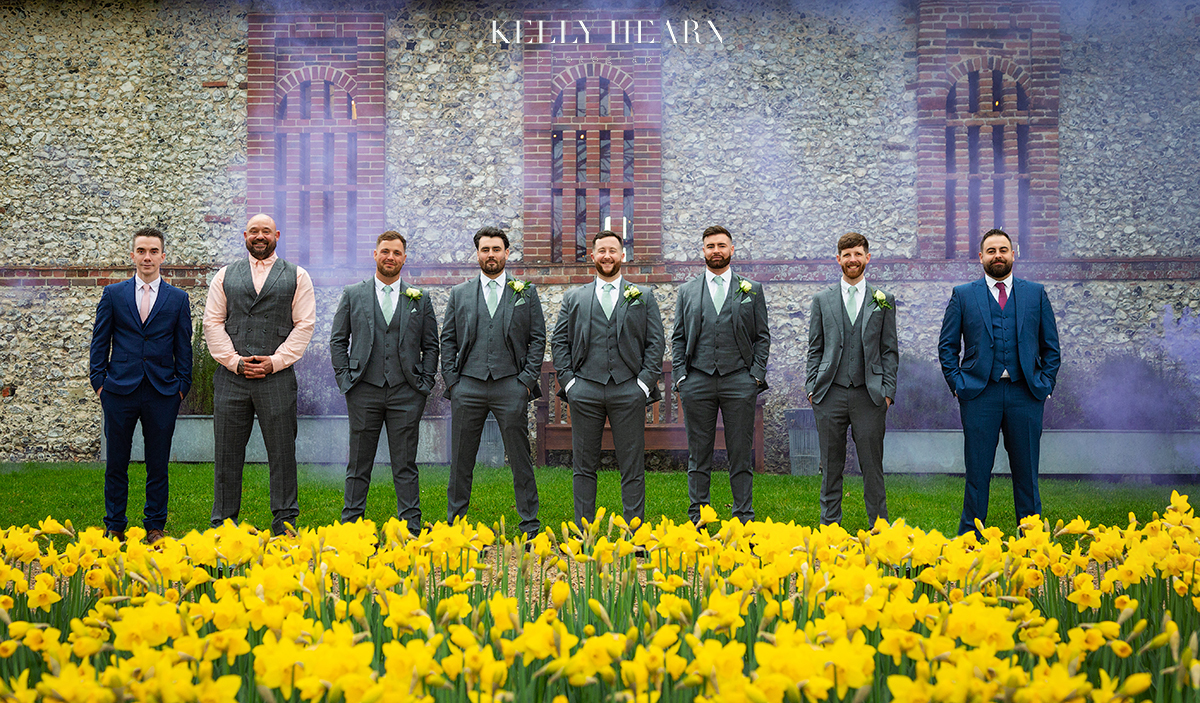 IN THE STILL OF THE NIGHT

Even if you can't always depend on a super summery sunset for creating a romantic glow on a springtime wedding, you can rely on the night time drawing early giving plenty of time for us to create our own awesome lighting effects for those ever so creative, mystical night shots.
On Emma and Evan's remarkable day we wanted to create our own piece of magic for their album, showcasing them in a feature piece, starring in their very own work of art.
Playing with the angle of lighting to illuminate their faces we brought Emma and Evan out from the background to show off their attire whilst exposing the image to pick up the glow of the lights and the shapes coming through the trees
LOVERS IN THE MIST

In this breathtaking image of Emma and Evan surrounded by starry lights and framed by the smoky, heart shaped haze we back lit them to create a dreamy romantic feel and a steamy connection between them. The perfect front cover or final page to a wedding album.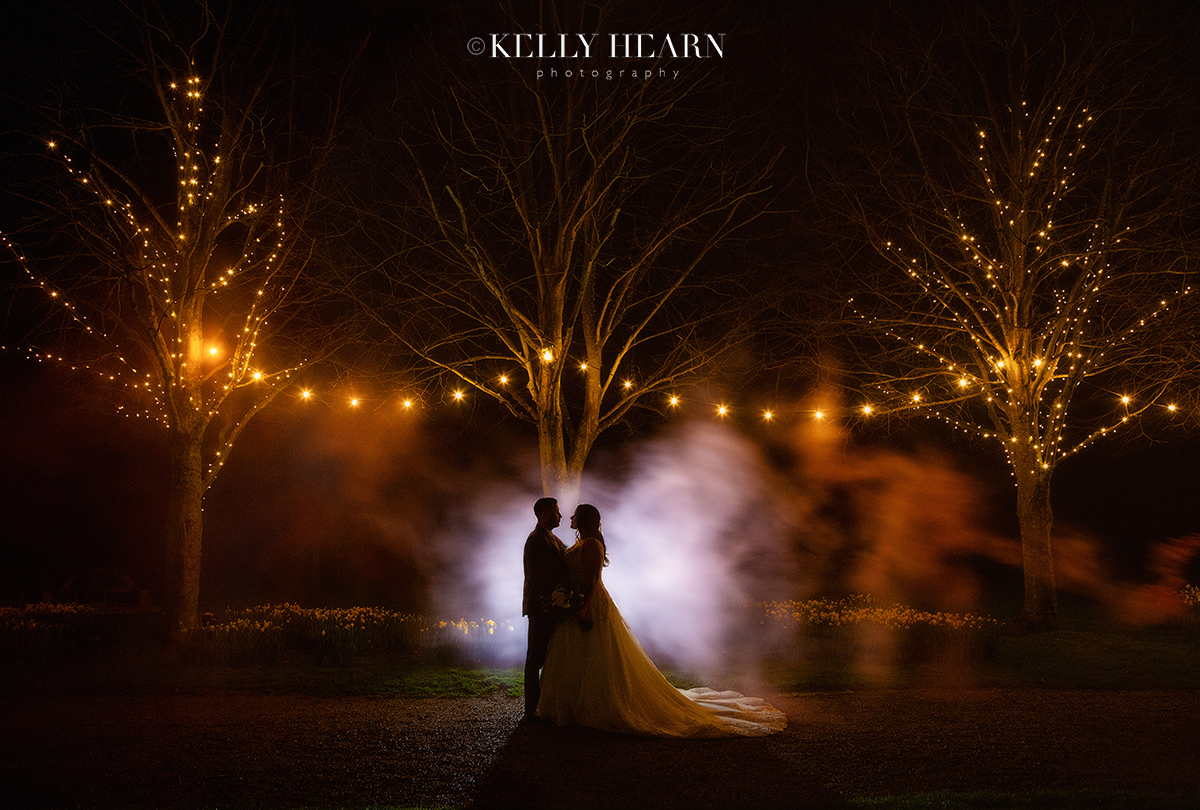 Emma and Evan we loved being creative with you on your big day. We all did an amazing job working with the changeable weather to create some fun and artistic images for you to share with your family and friends, helping to bring back all the memories of your truly beautiful and memorable day.

Kelly x
Kelly Hearn A.B.I.P.P - A.M.P.A