STRONG THEMES WITH HIGH SOCIETY DREAMS
November 20, 2021
Molli and Tom's Summer Southend Barns Wedding

We knew Molli and Tom had grand plans for their wedding day at West Sussex's stunning Southend Barns and it was perfect to see them all come together.
This creative couple cleverly wove three strong themes through their ceremony in the Secret Garden and celebrations in the Threshing Barn to make their dreams and visions come true.
The lavishly stylised day incorporated their chosen colour palette of pale pinks and blues, their love of 'rustic' and roses and all the romance and flamboyance of their favourite regency period drama 'Bridgerton'. This visual feast of opulence was enhanced with Bridgerton-esque music playing throughout the barns enhancing the tone for an epic wedding banquet fit for High Society.
We feel that this one image captures all of their themes, with Molli in true regency pose. Tom is clearly on a high from how the whole day came together.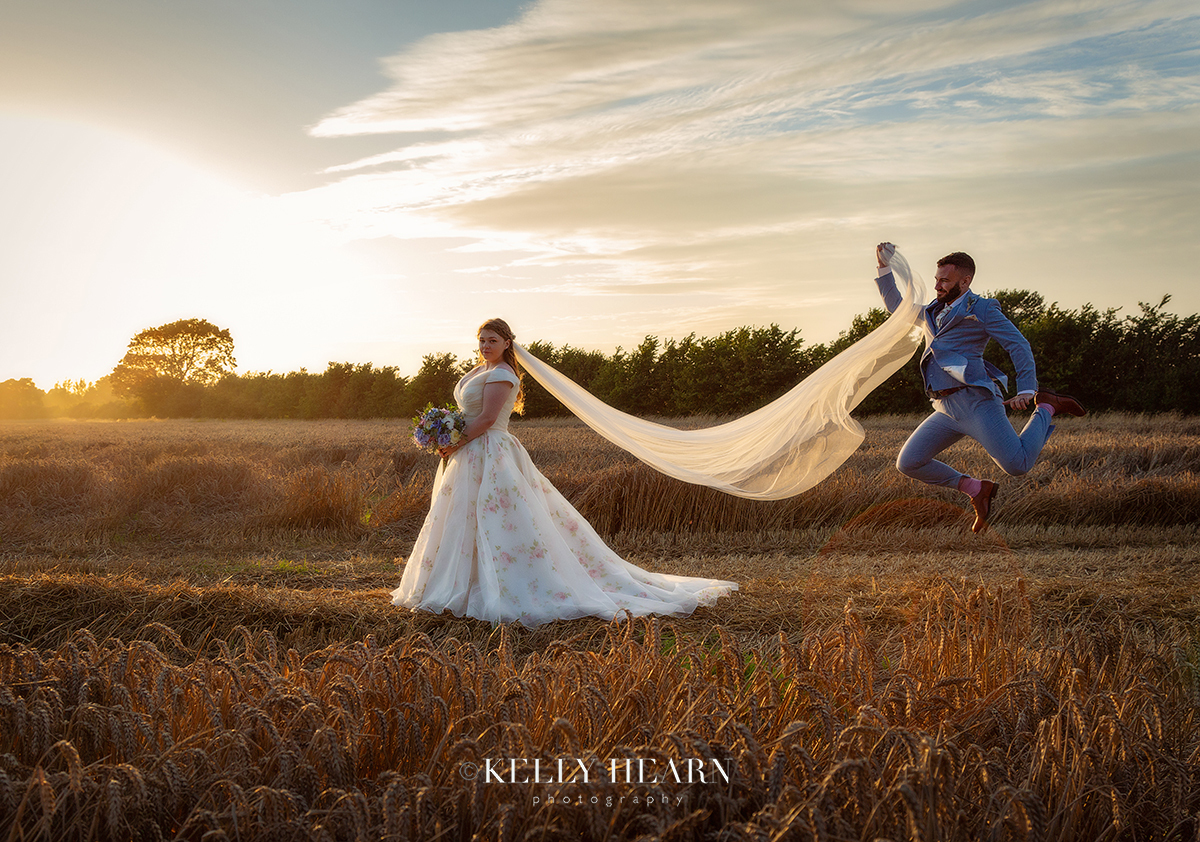 Pale Pink and Blue

The hues and tones of the day were clear from the start as I met Tom, his best woman and his ushers in the morning. Tom looked super stylish in his pale blue, three piece suit from Moss Bros with tie featuring pale pink roses and rose buttonhole from Nursery Fresh as he anticipates being united with Molli for their marriage.
With Bridgerton in mind we posed him in a power stance signifying his standing status as Groom whilst echoing the geometry of the barns' iconic 'Three Peaks'.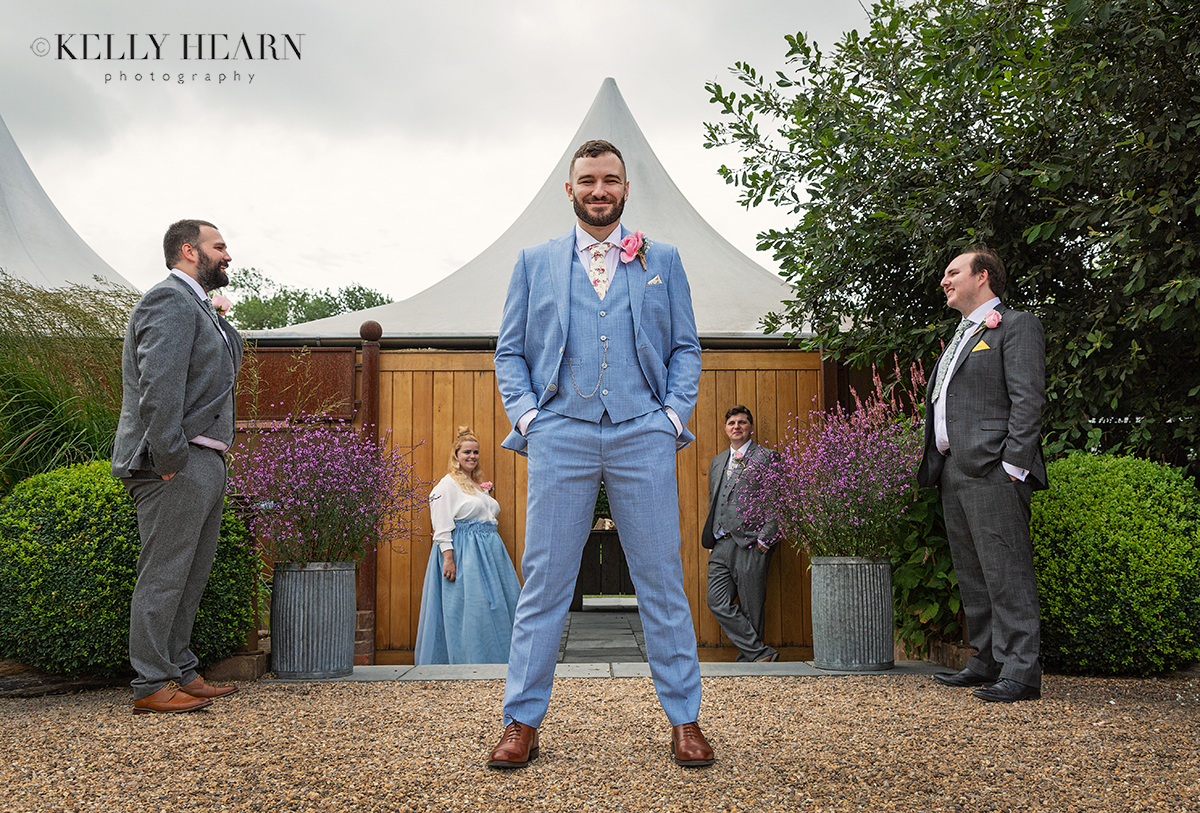 Molli's pale blue Converse with pink floral detail absolutely fitted the colour scheme bill and also meant that when the time came, this bride could rock it out on the dance floor in comfort - a modern surprise under a classic ball gown and a girl after our own hearts!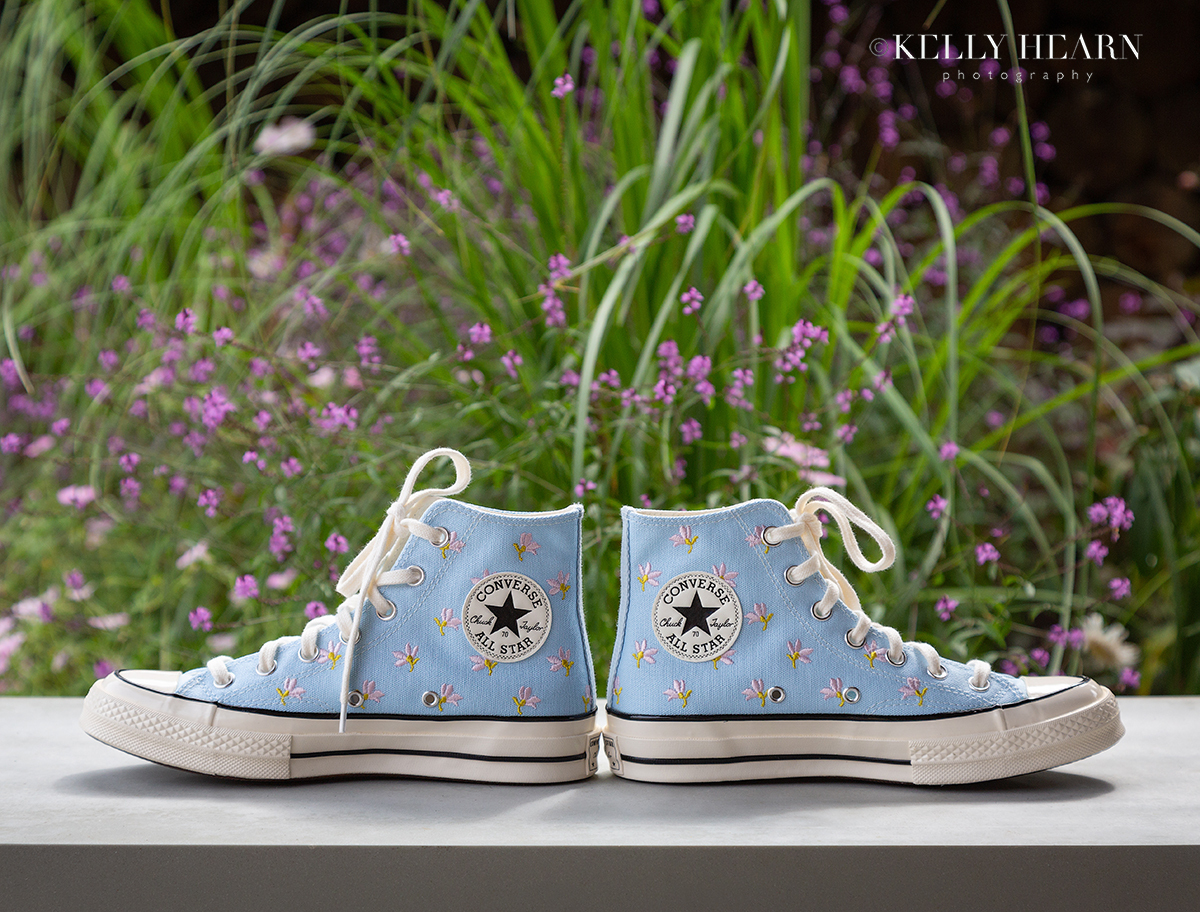 Her skilfully tied bouquet by Nursery Fresh was no exception with it's delicately frilled pink roses complemented by the rarely-natural pastel blue tones of the hydrangeas - hoorah to the hydrangeas for delivering on brief!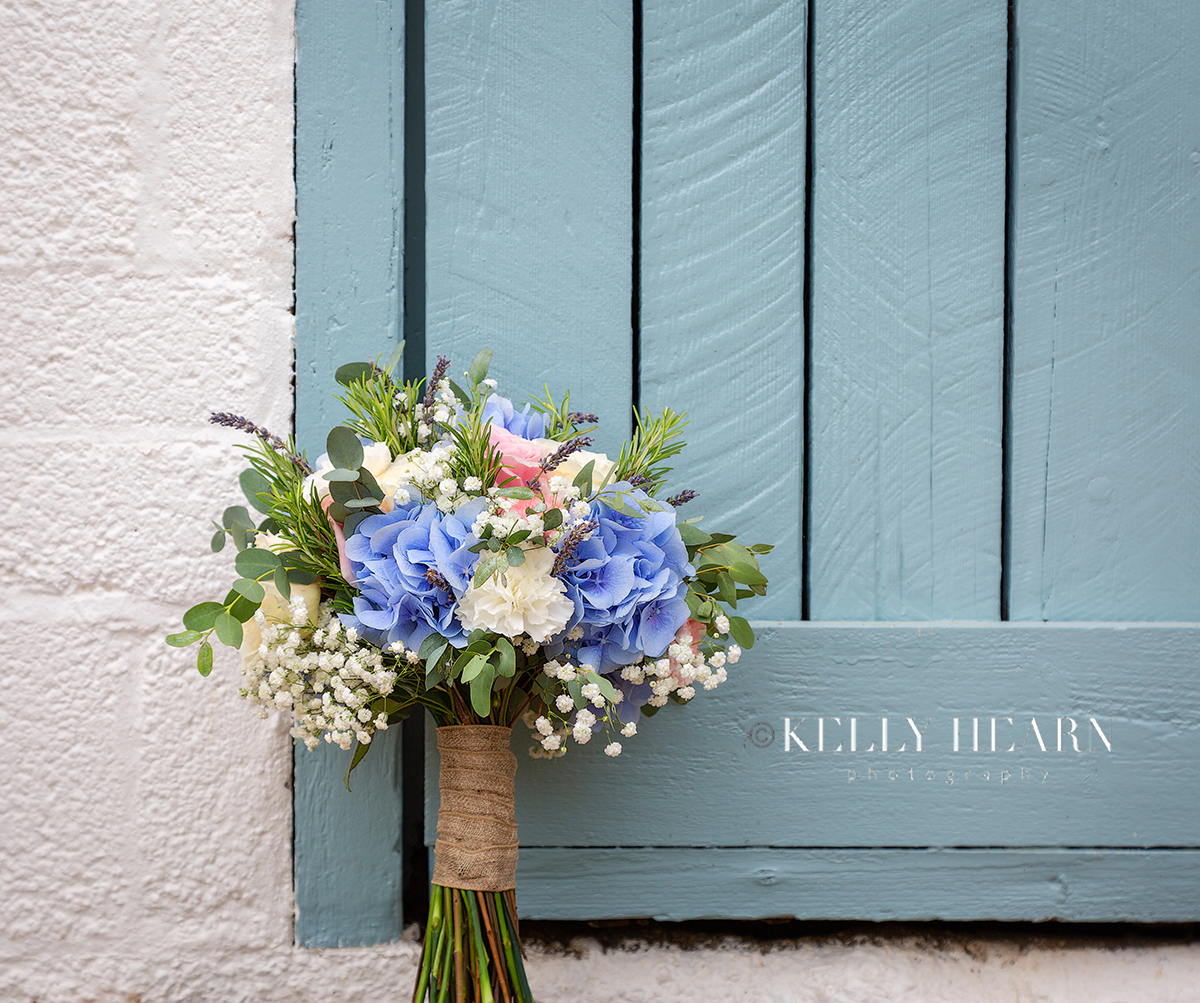 Molli's show stealer, off the shoulder ball gown from Creatiques with full, layered skirt was also in keeping with it's accents of pink whilst giving us a nod to the Georgian debutante of the Regency period - we love how it links to the pattern on Tom's tie.

The incredibly talented Charlotte at Polka Dot completed the gorgeous bride's look with modest makeup and a plaited style of the times, with cascades of hair falling to meet the dress' pleasing V shaped backline.
Molli's mum also got on board and looked the part in her gorgeously blue floral outfit.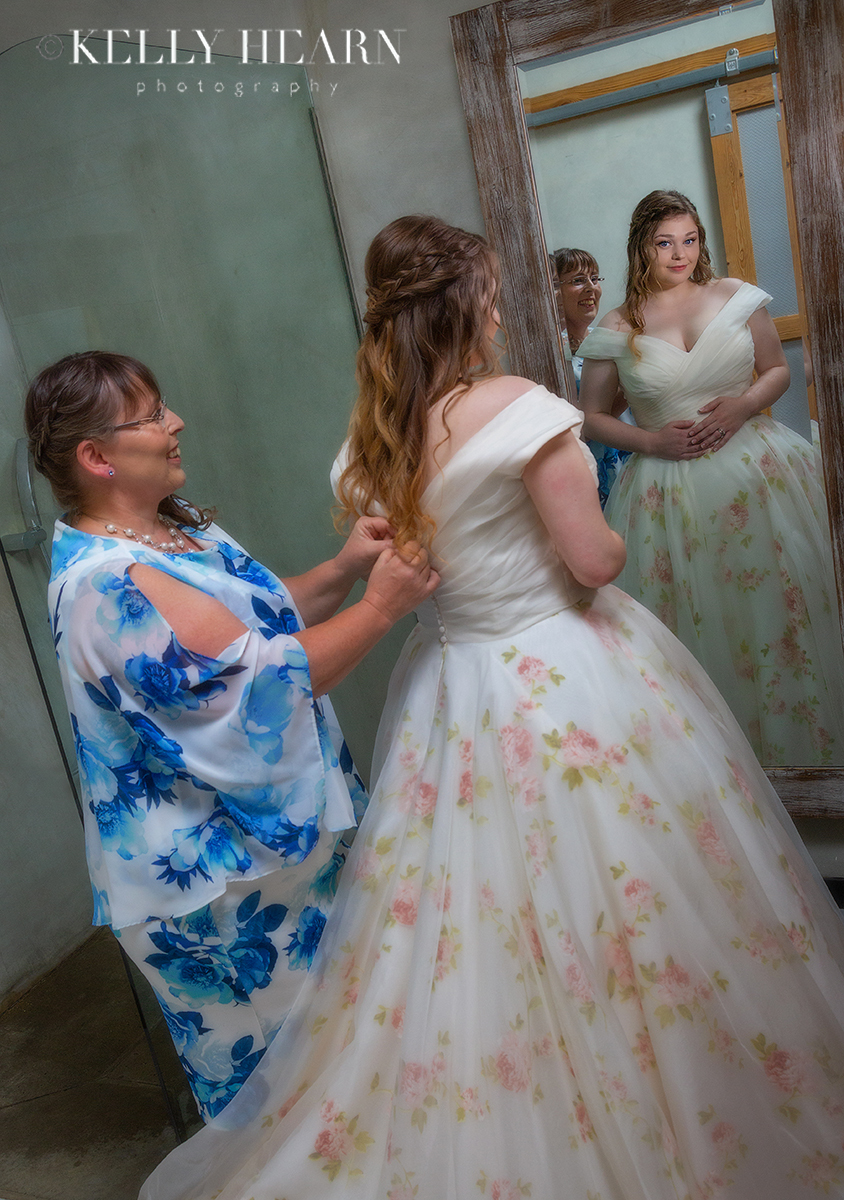 Rustic and Roses

The 200 year old Southend Barns' Threshing Barn delivered a certain rustic class with its authentic wooden beams, wrought iron chandeliers and delicate twinkling lights that followed the lines of the vaulted ceiling and added a magical glow.
Using Molli's company MJD Designs (we told you they were creative!) they sprinkled the rustic and rose theme throughout the room. Just by standing amid their chosen decorative adornments they themselves tied it all together beautifully in a suspended moment in time before the seating of the 'ton'.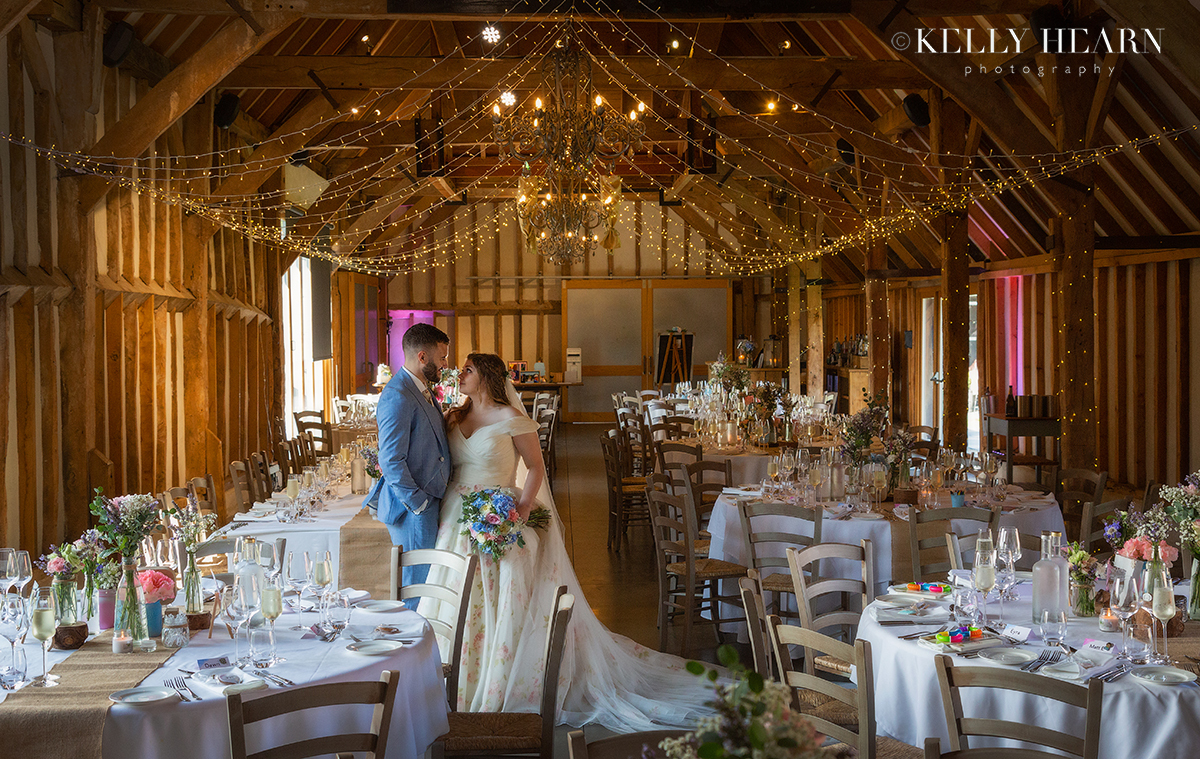 A standout element of Molli's dress was the almost hand painted rose detail design harmoniously reflecting of the blooms throughout the room.

Other details such as her bouquet - a mix of soft exquisite floral frills were tantamount to the dress itself. A seriously stylish and subtle, rosey affair!

This close up table detail showcases a little more of the pale pinks and blues blended with roses and rustic hessian and wooden logs all lovingly created by Molli herself adding that personal touch to her dream wedding.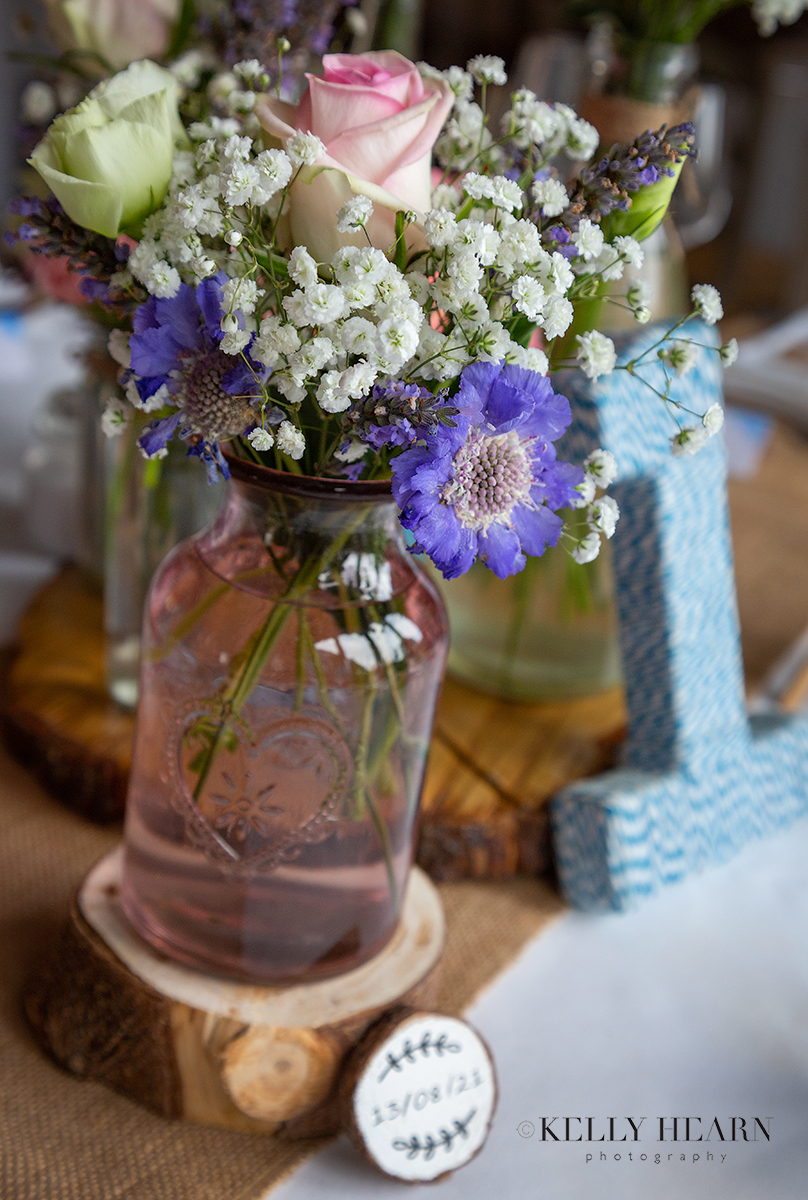 Romance and Bridgerton

Having clearly seen Molli and Tom's set style for the day we just knew that they'd love some images that really captured that feeling of grandeur whilst showing off Molli's dress and the full romance that comes from their Bridgerton/Regency Period themed touches.
The delicate kiss that Tom places on Molli's forehead lends a classy feel to this moment, brought to life with the dramatic warmth of the setting sun across the cinematic sky.
A tender, subtle moment as they enjoy a quiet embrace in the venue's surrounding fields.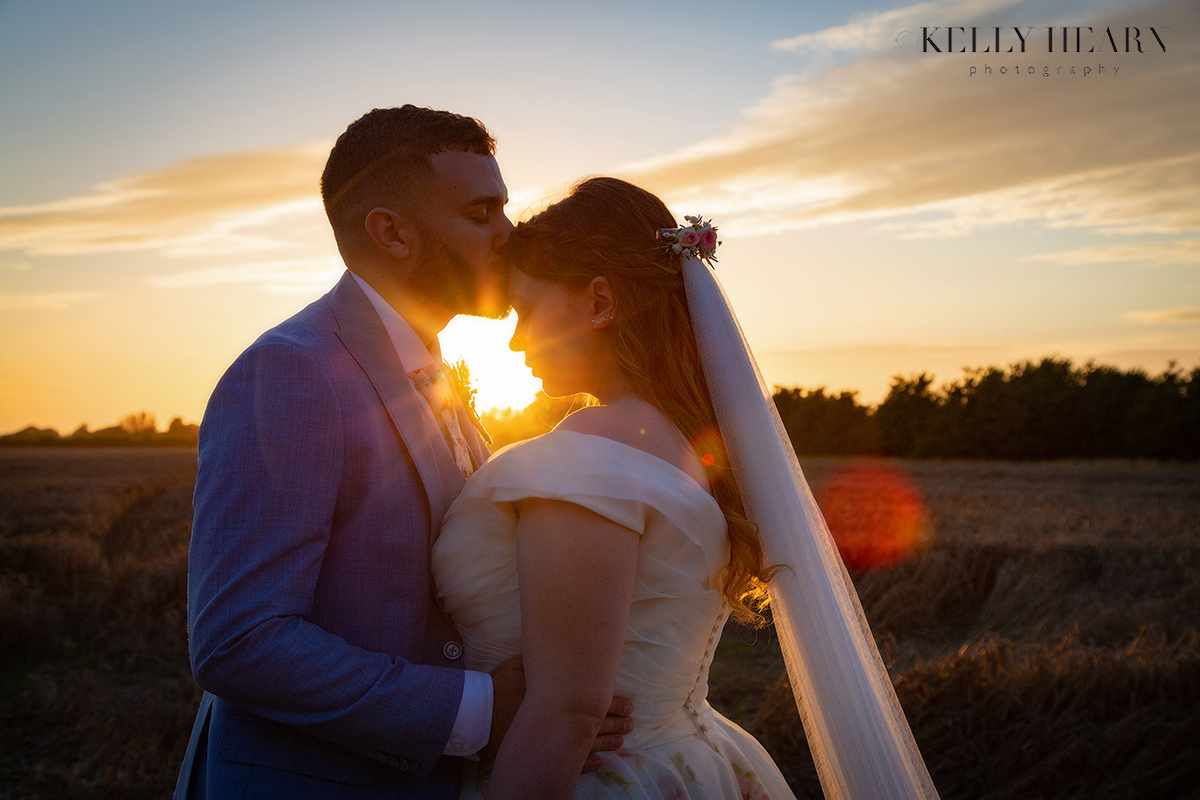 After the sun had set on their magical day we found other ways to inject an aristocratic feel into their photography. We used the picturesque brick arch and back light to frame Molli in a striking pose whilst creating a dramatic moment with Tom in shadows donning a more thoughtful and traditionally masculine pose.

Your eye is immediately drawn to her dominant female stance before it falls upon the mysterious hidden figure - as if having just caught a clandestine moment stolen as the couple sneak away from the ball - now what would Lady Whistledown make of that!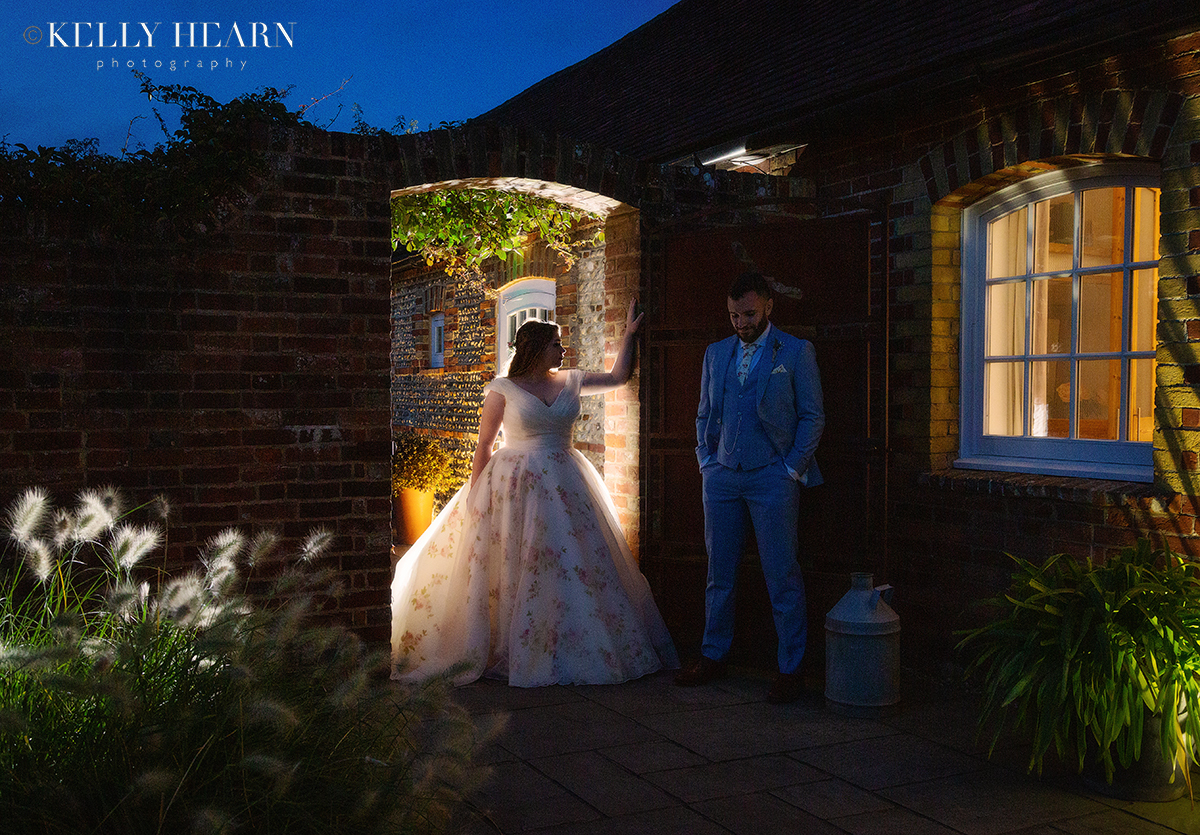 Molli and Tom you were totally the stars of your show. It was an absolute delight to take part in your big day and see how your fantasy became a reality. We wish you all the very best for a long and beautiful future together.

Kelly x
Kelly Hearn A.B.I.P.P - A.M.P.A