LIGHTS, CAMERA, ACTION!
September 08, 2021
Sarah-Jane and Aaron's Southend Barns Summer Wedding
Sarah-Jane and Aaron's big day at the gorgeous Southend Barns was a perfect mix of class, glamour, fun and laughter; a true reflection of their personalities which shone through every detail as they tied the knot and celebrated in style with their nearest and dearest.
The couple's choice of elegant gown from Martina Liana and dapper suits from Astares combined perfectly with their chosen blush pink, rose gold and ivory colour scheme. This also featured beautifully in Sarah-Jane's bouquet created by Flower Barn Chichester which certainly set the tone for the day. We just had to capture them styling it out together against the muted tones and pleasing lines and textures of this outbuilding whilst showcasing the full dramatic train of Sarah-Jane's incredible dress.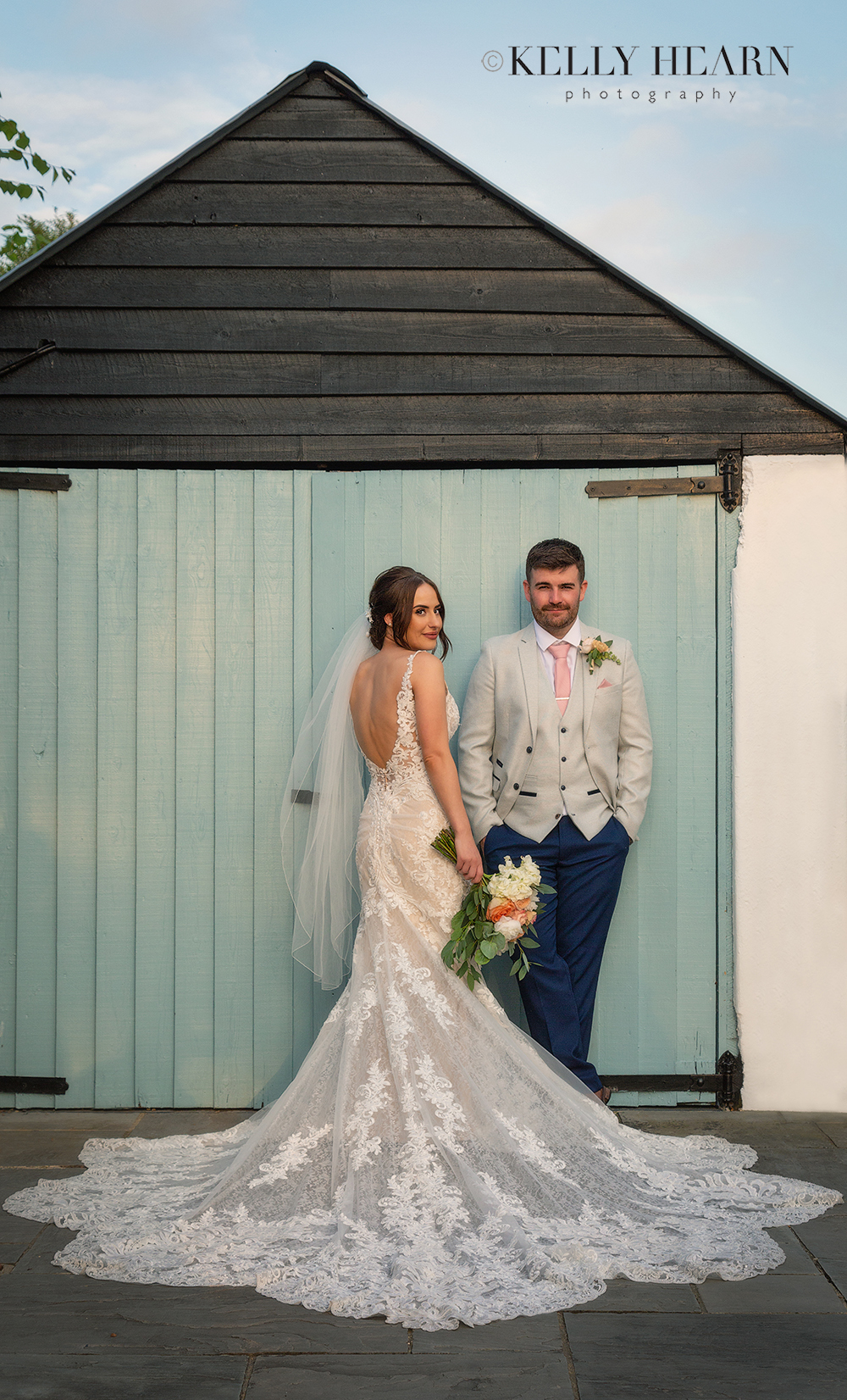 LIGHTS

We worked with the ever changing natural light throughout the day to provide a plethora of looks and vibes for their wedding album. Taking full advantage of the evening's glorious sunset to capture a stunning close up of Sarah-Jane and Aaron, as the beautiful lowering light reflected back on their faces creating a dreamy wedding glow. So romantic and a truly memorable moment for this happy couple as they steal a little time together.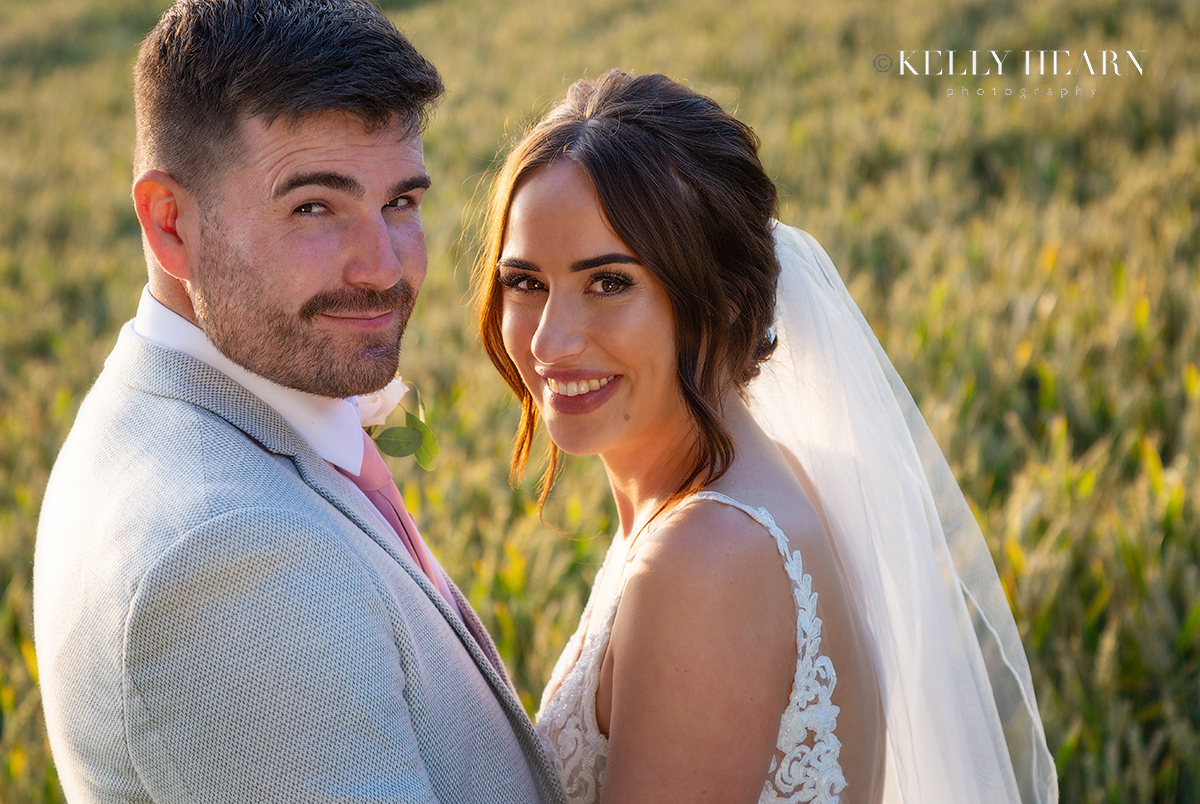 And when the natural light starts to dim we cleverly used our own lighting set up to continue to catch those awesome moments as the evening draws in. We knew just the right lighting to use to create a dramatic night time feel and the perfect final image for Sarah-Jane and Aaron's album as they embraced in the still and peaceful nighttime air surrounded by the garden's impressive stylised shapes and forms, whilst casting their reflections in the water.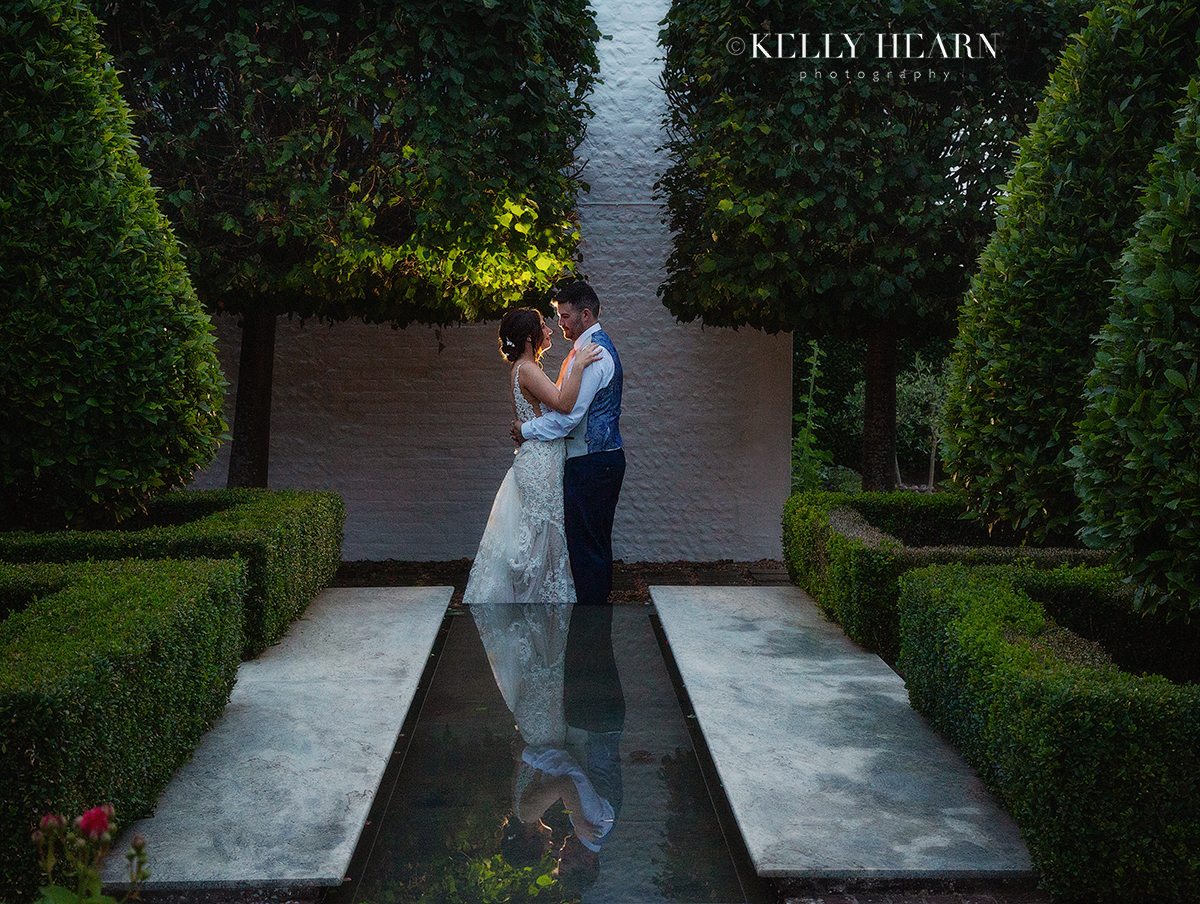 CAMERA

It was a pleasure to be behind the lens capturing the many special moments of this happy day as it unfolded. The unmistakable look of pride simply radiated from Sarah's Grandfather as he walked arm in arm aisle bound with the beaming bride whilst her Nan and bridesmaids looked on from the doorway.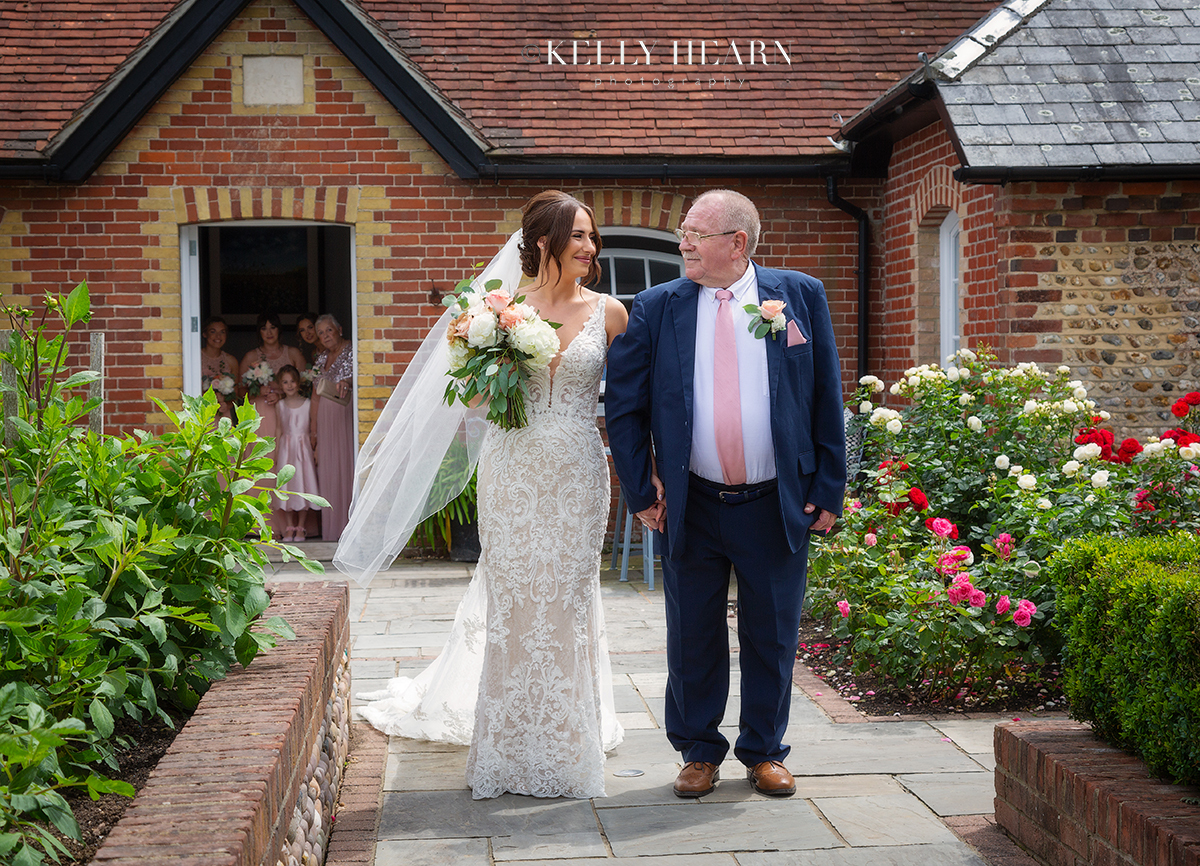 As well as the naturally occurring moments, we also took some more posed images of the newlyweds. Inside their dream venue we carefully framed them between the festoon lights and the delightfully set trestle style wedding breakfast tables that lead your eye to them whilst encompassing their well planned details.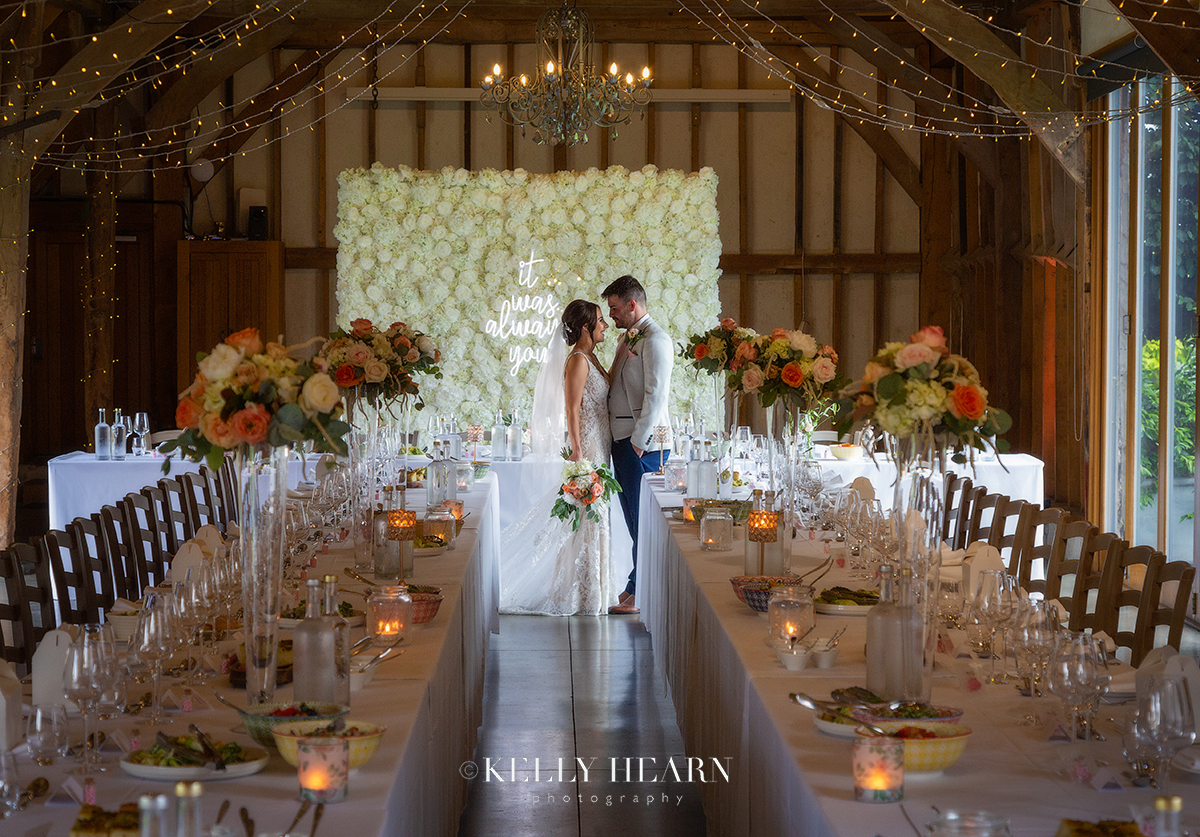 And it was a pure delight to capture a posed but relaxed classic family portrait of Sarah-Jane and Aaron with their beautiful son and daughter; one that we hope each of them will treasure always.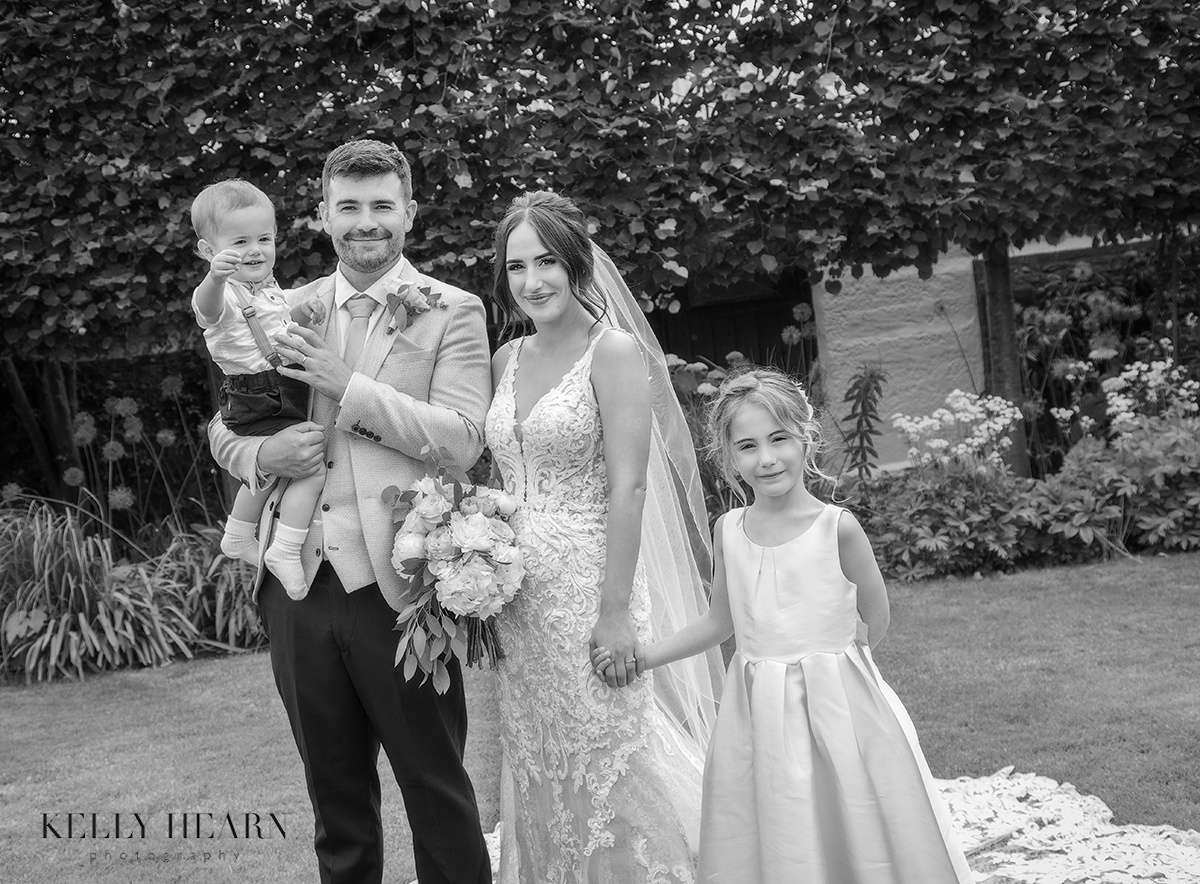 ACTION

When it came to injecting a little action into their images, this couple's besties did an awesome job of helping them whilst highlighting the strong bond and dynamics between them all.
The girls had a lot of giggles pulling off the sassy moves...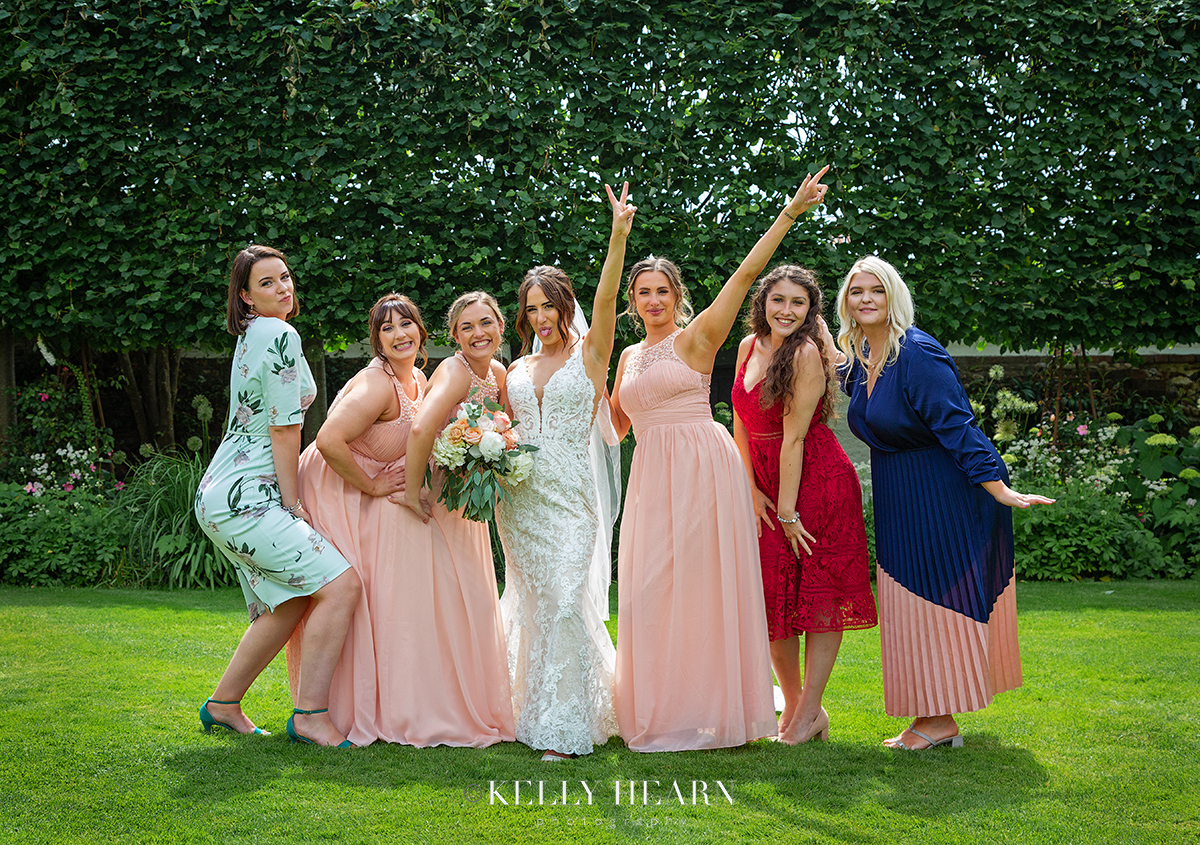 ...whilst the groom and his crew totally ran with the idea of a quirky piggyback shot!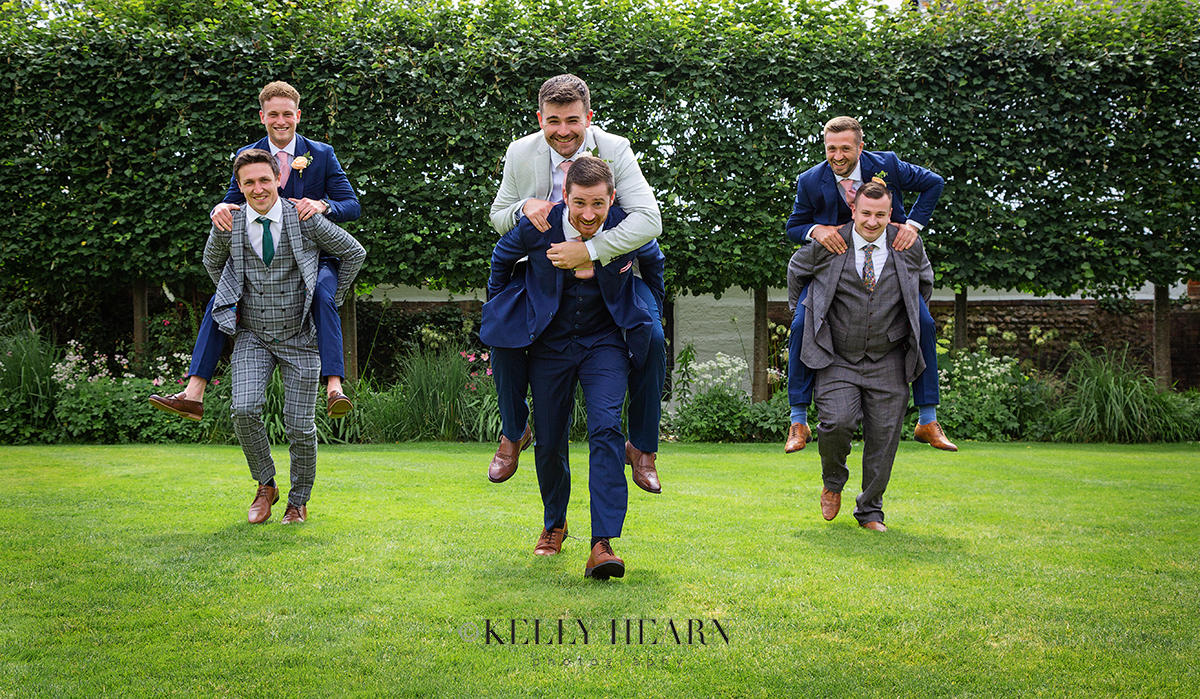 In fact all of their guests did a brilliant job of joining in with the fun as they chose how to express their joy for the couple. The impressively high flying children almost stole the show from the new Mr and Mrs who, unbeknownst to exactly what was happening behind them at the time, had fun finding out at their viewing.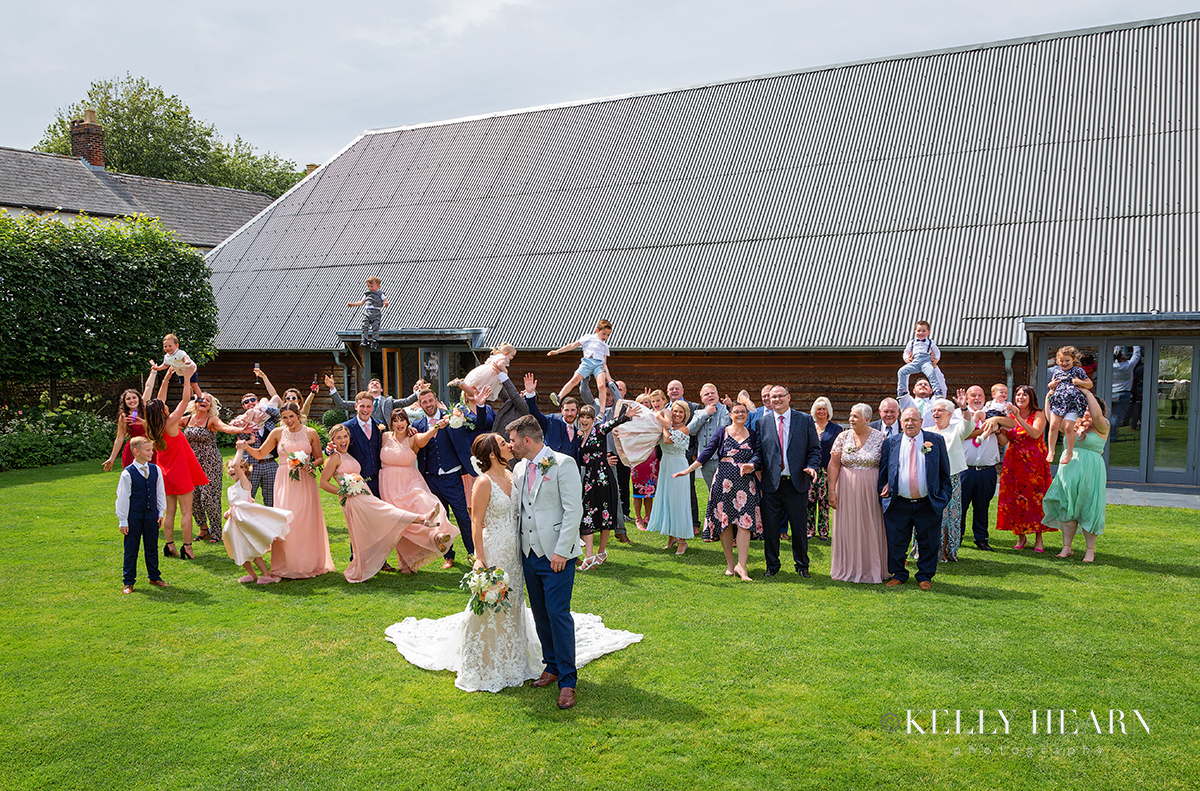 Then it was our turn to get behind them as we took some of the last images of their joyful day. We carefully combined the summer evening's low light, the camera's low angle and the action of their loving stance to create a charming silhouette of the couple against the romantic sky above and surrounding breathtaking corn field.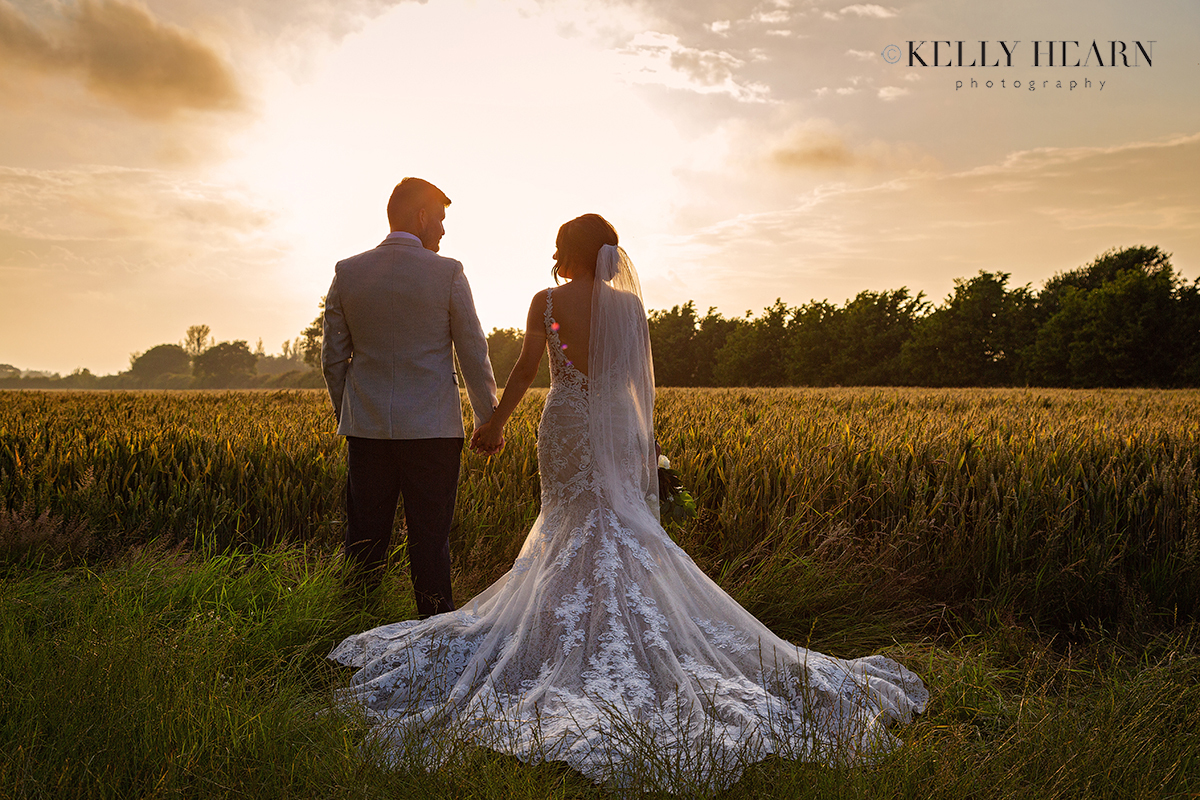 Sarah-Jane and Aaron, you were absolutely right, your day was relaxing, happy and exciting all rolled into one and we thoroughly enjoyed being part of it. We hope you love looking through your album as much as we have enjoyed creating it and we wish you all the best for a very long and happy future together.

Kelly x
Kelly Hearn - A.B.I.P.P-A.M.P.A