Testimonial From Abi and Jon
December 05, 2019
Thank you Abi and Jon for these very complimentary words and for your recommendation, it was such a joy to capture your beautiful day and to meet all your lovely friends and family. We are so pleased to hear how happy you are with your images and album and hope you enjoy looking at them for the years to come.

We can't wait for you to come back and see us either, our door is always open!
Kelly x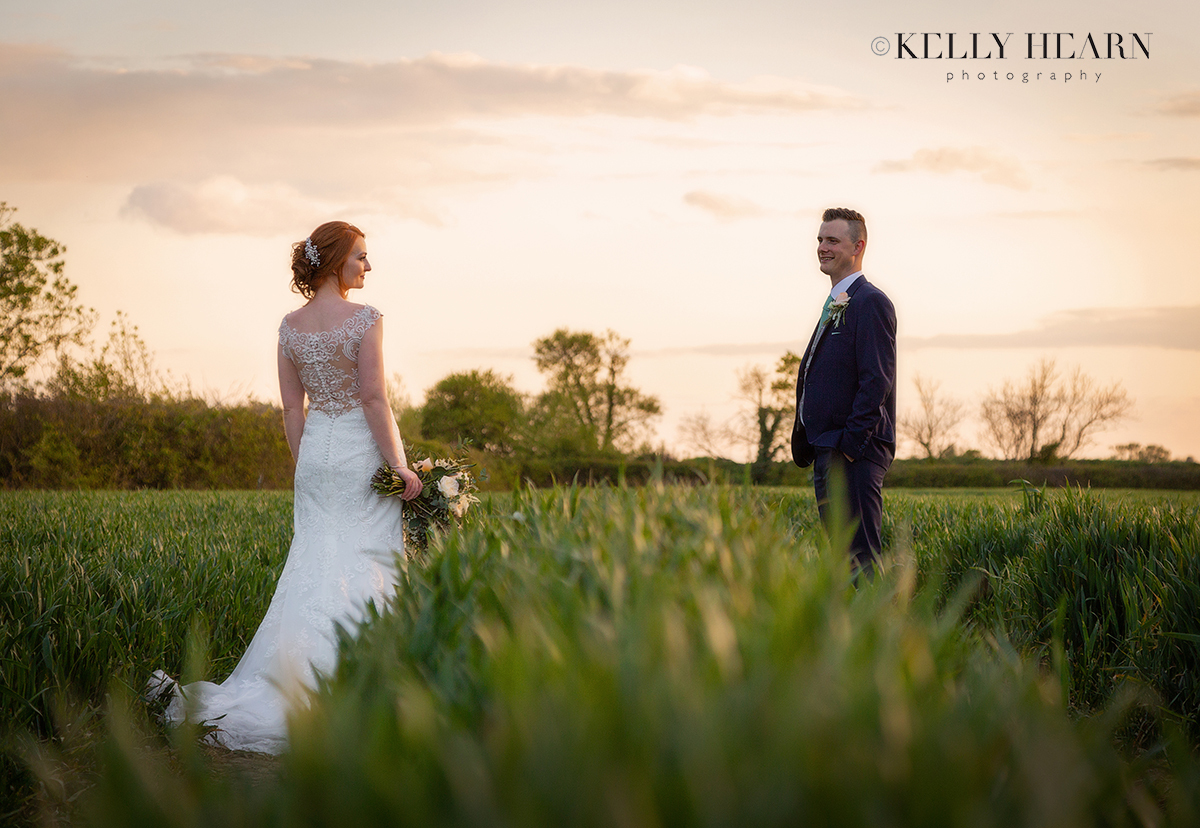 We first met Kelly at a Southend Barn wedding fair. Her photography and professionalism stood out from the rest and we instantly knew Kelly was going to be the perfect photographer for us! Our first initial meeting in Kelly's very welcoming studio was informative and Kelly answered any questions we had. She is so easy to get on with, very friendly and it almost feels like you've known her your whole life!

A few months later we had our engagement shoot at Old Portsmouth. Kelly suggested to have it here and we were so pleased. Kelly was able to capture a range of modern shots using the different sceneries Old Portsmouth had to offer. This made choosing our 'perfect' image so difficult as they were all so beautiful, so we ended up purchasing an extra one!

Not long before our wedding we had a meeting to discuss what wedding pictures we wanted to have on the day. Kelly was extremely organised with her prepared list and made it fit to suit our wedding and the style we wanted. Our wedding day soon glistened upon us! Kelly and her fabulous assistant Rachel were truly amazing. They gave a calming and relaxed vibe throughout the whole day and most of the time we didn't even know they were there!

We had so many positive comments from family and friends on how fantastic these 2 ladies were. Not only did Kelly have us well organised for photos, she also offered advise to both of us throughout the day making our special day such a breeze! Kelly even helped Abi step into her Jimmy Choo's!! Kelly ensured she captured every photo we asked for and more.

A few weeks later we heard from Kelly and arranged a time for us to see our photos. We were taken away by each and every one of them. Kelly had really listened to what we wanted and captured our day so beautifully. Upon receiving our album we couldn't be happier. The album itself is gorgeous and the photos tell our story perfectly. It looks elegant, professional and exquisite. We also love that it comes in a brief case to protect it!

We cannot recommend Kelly enough. She is, quite frankly, the best photographer and such a special lady. Thank you SO much. We can't wait to come back and see you in the future!

Love Abi and Jon x

Wedding date: 4th May 2019

To look back on and have a read about this couple's big day click here.