Testimonial from Sam & Ben
July 17, 2019
Thank you Sam & Ben for these beautiful words (and this KHP in-action shot). Capturing your day was a real pleasure and a lot of fun. I loved how you embraced the stormy weather & the alternative photography ideas. I hope that you enjoy sharing your album with family & friends and look forward to seeing you both again in the future x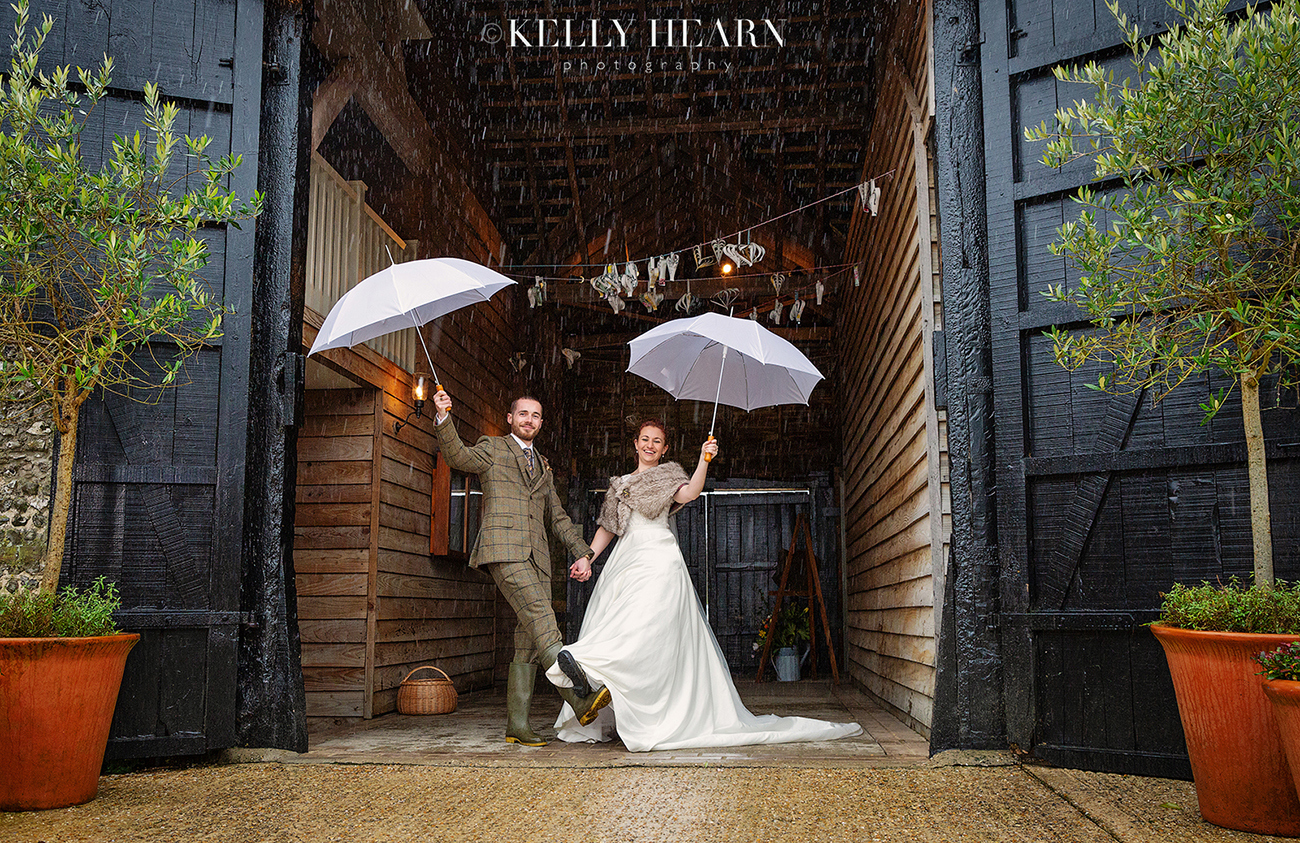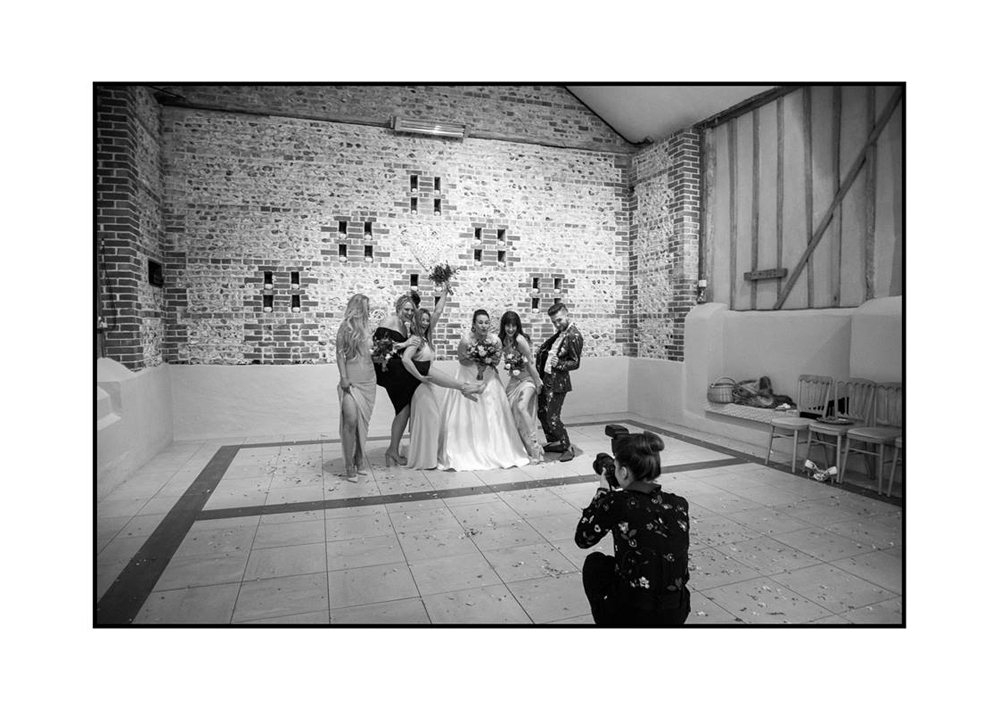 When we started looking for our wedding photographer we never imagined what an impact that person would make on our lives. I meet Kelly 2 years before our wedding at the Upwaltham Barns open day and honestly she was the first and last photographer I spoke to. Her artistic flare showed in her photos and her interest in creating innovative and out of the norm moments was something I didn't know I was looking for until I saw it. Kelly took a genuine interest in all of our wedding planning and as a result she captured pictures that reflected Ben and mines day perfectly. Every time we had a meeting it was like meeting a friend for coffee. Her personality is infectious and I could honestly sit and talk with her for hours on end. Her ability to make anyone feel comfortable around her is something to behold.

On the morning of the wedding her presence brought an overwhelming sense of comfort, knowing her and her assistant Rachel would capture all our important moments gave me time to take in and enjoy everything that was happening. All through the day she was a welcome face and made sure we got all the photo opportunities we asked for and the ones she knew would make beautiful memories.

After the big day she helped us pick the photos that were going to be in our album (the hardest task in the world!). She sat us down with a mountain of tea and biscuits and walked us through creating the perfect story for our day. The end result is the most beautiful album with each picture bringing back memories that we'll hold close forever.

It's been 2 and a half years since we met Kelly and I still cannot put into words what an impact she and her team have made on us. They say choosing your photographer is the most important decision you will make for your wedding, once you've found "the one" you'll know. Kelly is our "one" and we look forward to many more shoots with her as our family grows.

Love,

Sam and Ben

xoxo

Wedding date: 3rd March 2019

To look back on and have a read about this couple's big day click here.