Autumn delight
January 25, 2018
Val & Martin's Autumnal October Wedding
It was wonderful to see some familiar faces when I arrived at the stunning Park House Hotel & Spa where Val and Martin were due to be tying the knot on that autumnal October Saturday. Having already photographed Martin's son's wedding previously, (see their blog from October 2016, Jo and James - A Tale of Two in Textures), it was a true honour to be invited back as the chosen wedding photographer for this fun-loving family. I found it heartwarming to see family members coming together second time around, but this time, with the tables turned as the second generation celebrated the commitment and love of the first. Relaxed and happy vibes emanated amongst guests, most of whom were also staying under the same roof at this luxurious West Sussex country hotel.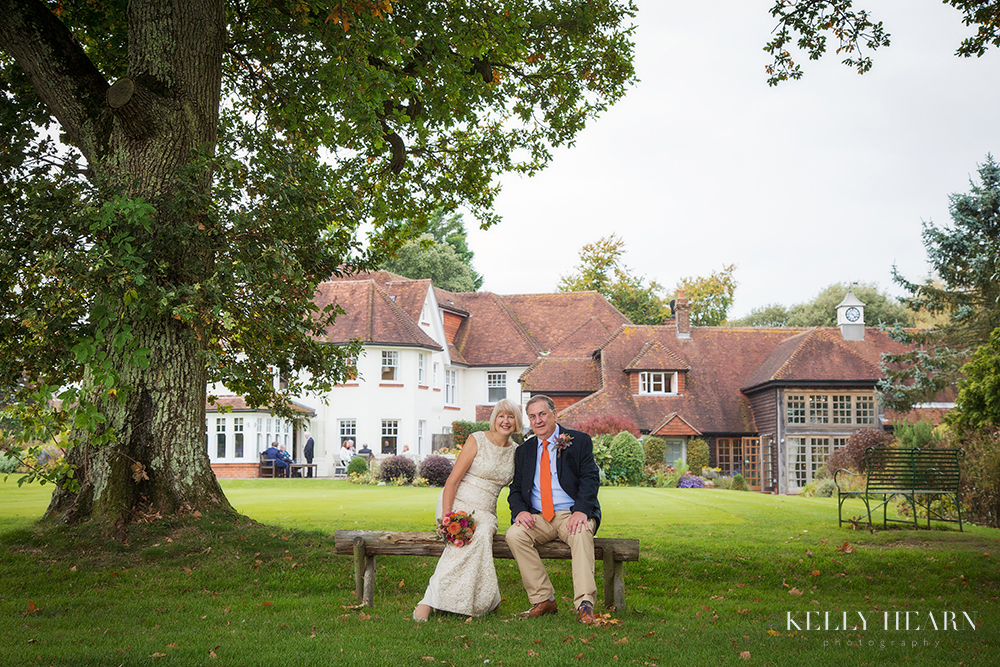 I photographed Val, the morning of the wedding looking radiant in her long fitted gown in golden champagne hues. She held a bouquet of contemporary autumnal blooms, made up of an unusual and breathtaking array of peach and orange dahlias, pink roses and purple blooms with accents of yellow popping through. These beautiful flowers, designed by Stems of Southwater, were to be the colour palette that themed the day with autumnal rustic shades - a choice fitting perfectly with the picturesque country setting.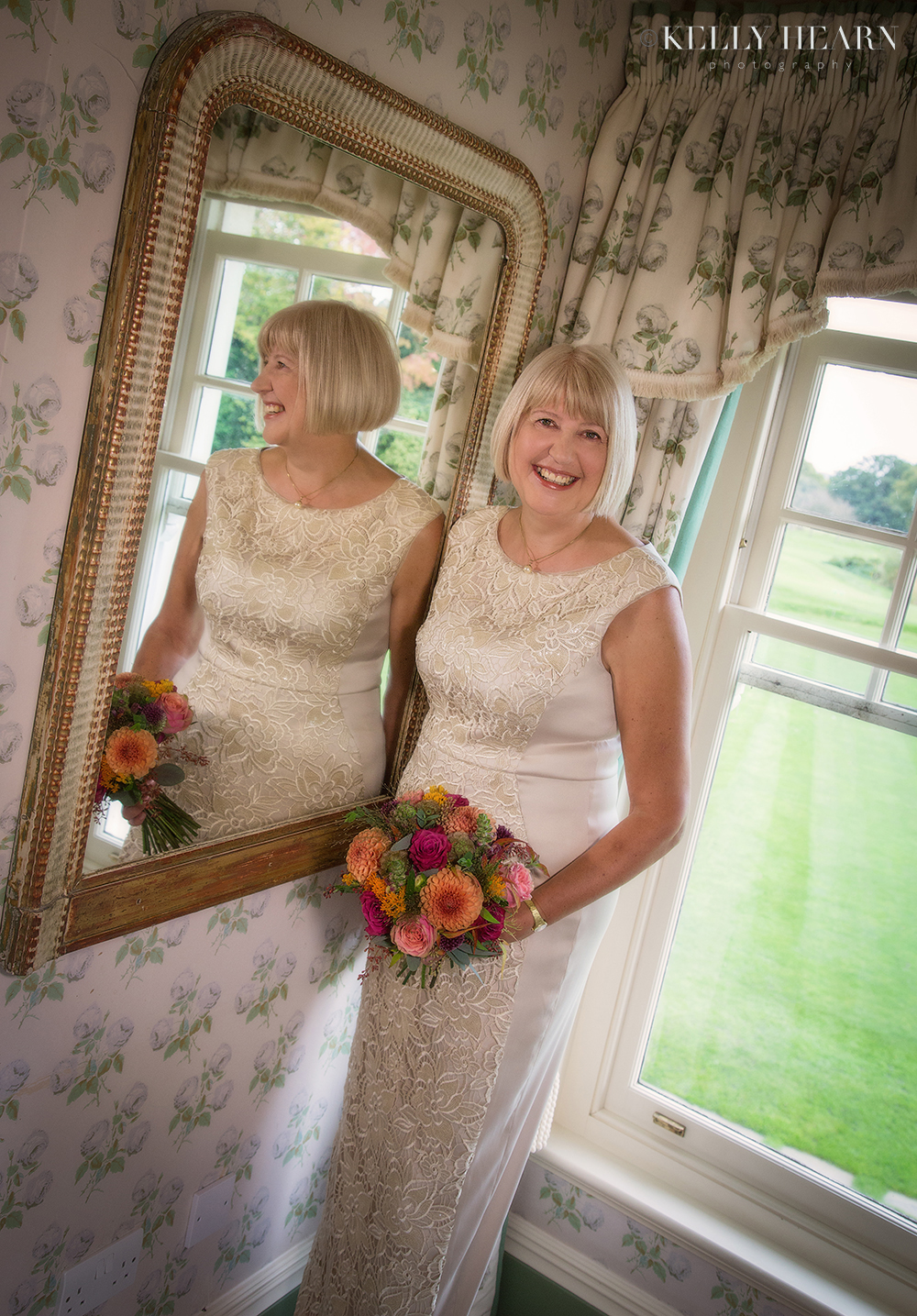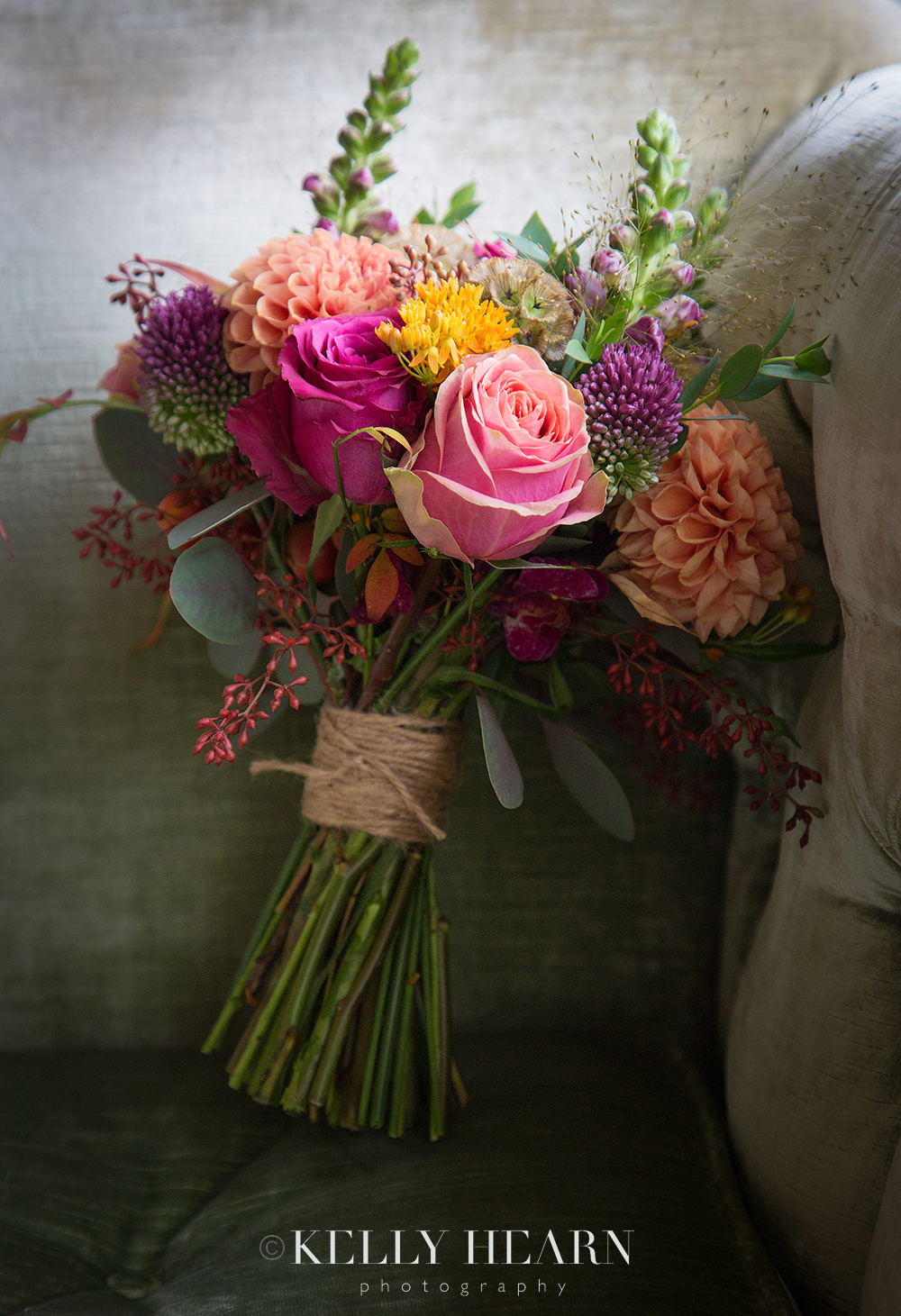 Martin was beaming from head to toe when I met him in the Park House grounds. Looking vibrant in both demeanour and attire, he coordinated with Val's autumnal theme, donning a vivid orange tie, blue blazer and beige chinos. His effortless smart-casual style with the pop of energy and colour was enhanced by his relaxed and laid-back aura. Visually, Martin symbolised what the day ahead was going to be all about; relaxation, happiness and fun.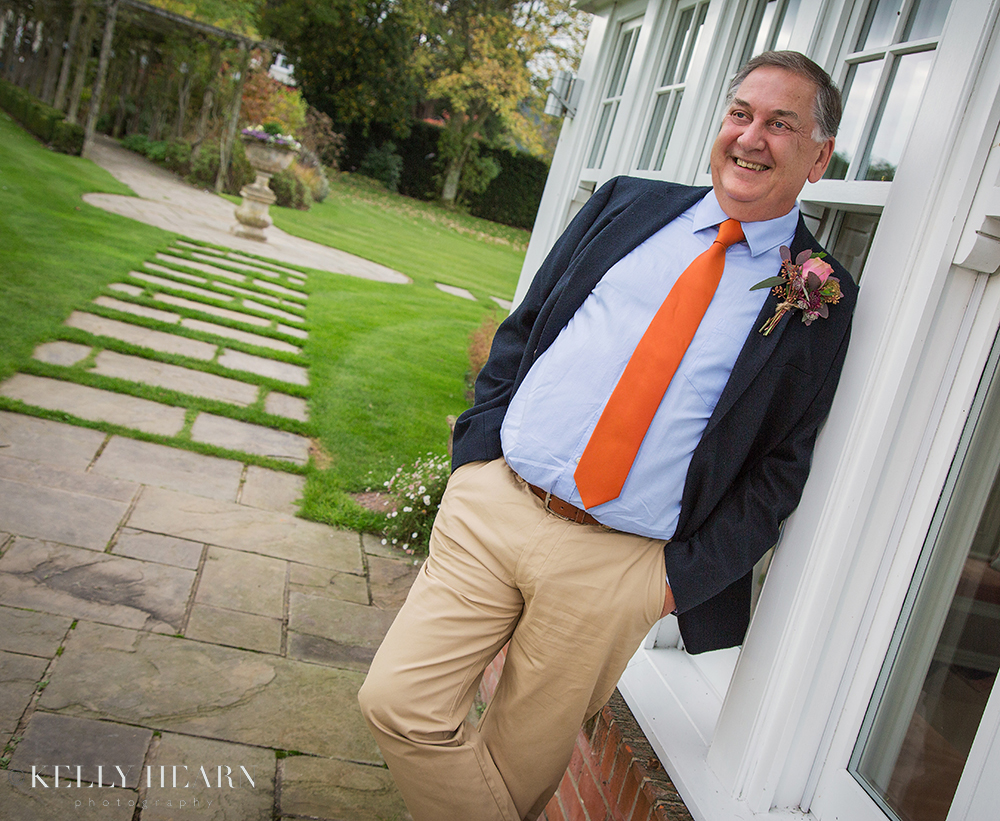 The closeness and importance of family was evident as Val was lead to her wedding ceremony by her brother, who was to be giving her away. As they walked through the leafy gardens of greens that were turning to orangey reds, the autumn scene was set, perfect for the entrance of dreams for this bride.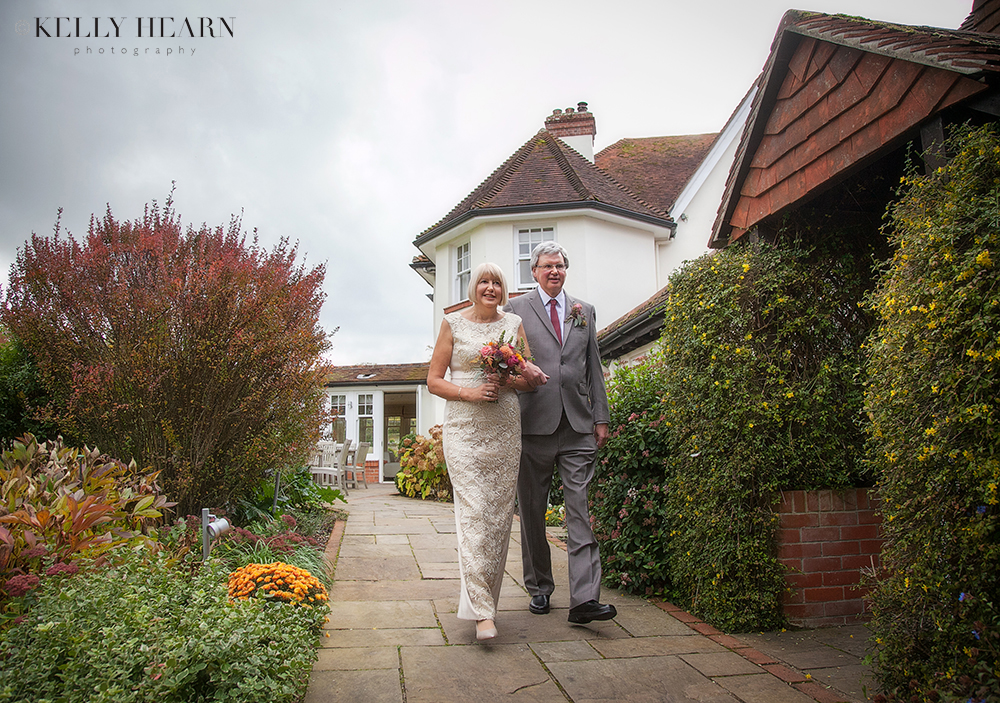 The ceremony was full to the brim with warmth and cheer. Genuine joy could be felt in the room and witnessed on the supportive faces of loved ones who sat relaxed in the fully restored, oak beam-laden barn. The tasteful simplicity of this magical and intimate setting was its greatest charm. The beautifully designed table arrangement complimented Vals' bouquet perfectly and as the couple stood exchanging heartfelt vows, they almost radiated with love!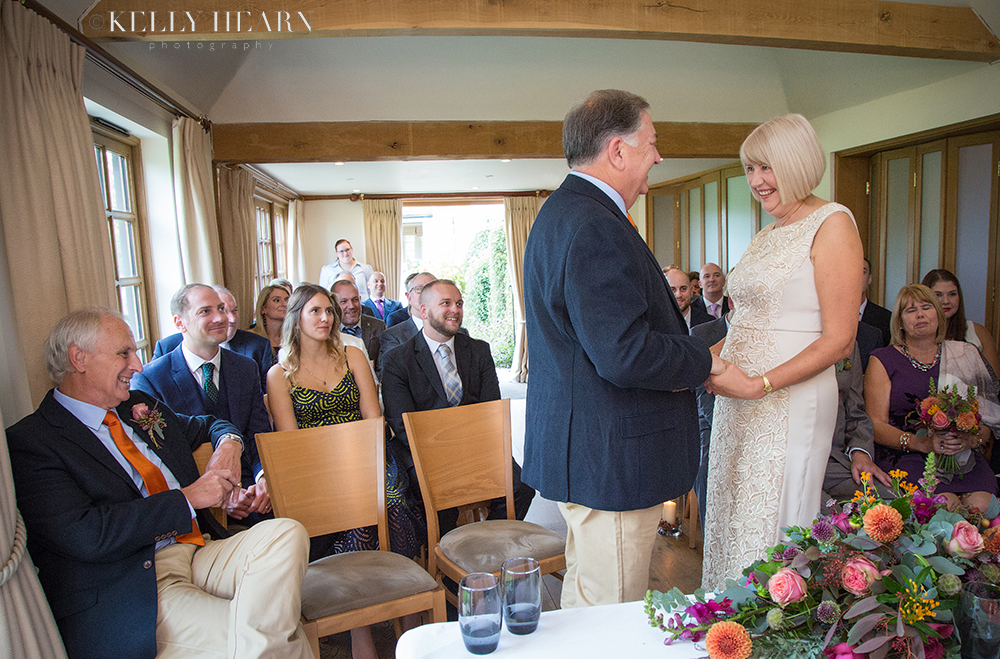 Mingling and catching up was what this day was really all about. After the ceremony, guests enjoyed a bit of time on the lawns toasting the happy couple, chatting contentedly with flutes of bubbly in hand.

Further to the scenic outdoor space, the house itself boasted various comfortable lounge areas where guests could go and sit by the welcoming fires with a glass of wine or favourite tipple. As the informal drinks reception continued, I captured groups out on the lawns whilst the weather remained fine and bright.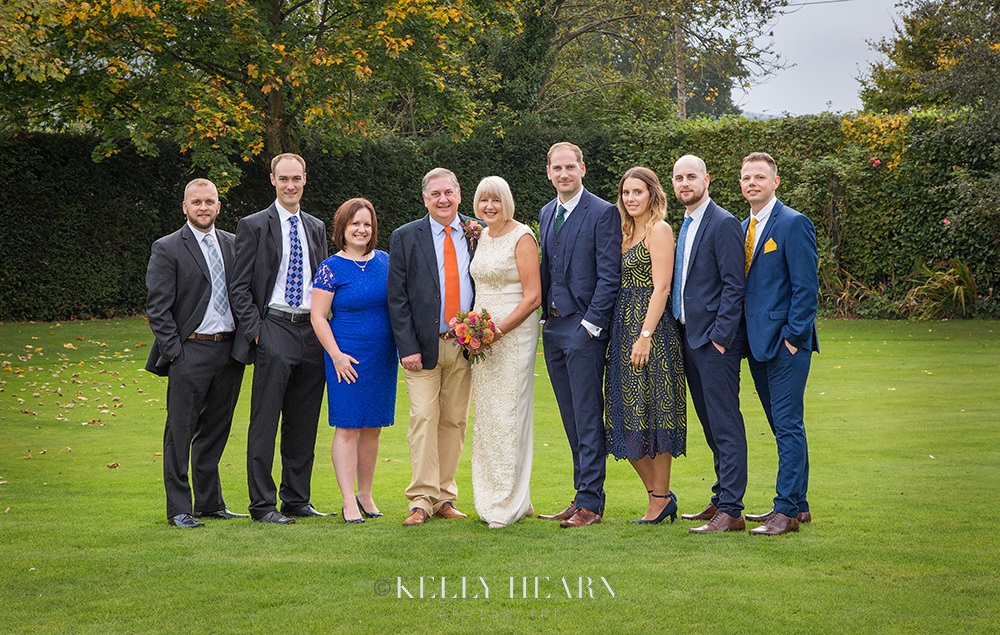 Val and Martin's wedding party were fantastic sports! Not only were they happy to be 'arranged' for a few classically styled group shots, but also when asked to participate in some slightly more unconventional ideas, they were totally game, and I hope will remember these moments in years to come with smiles on their faces!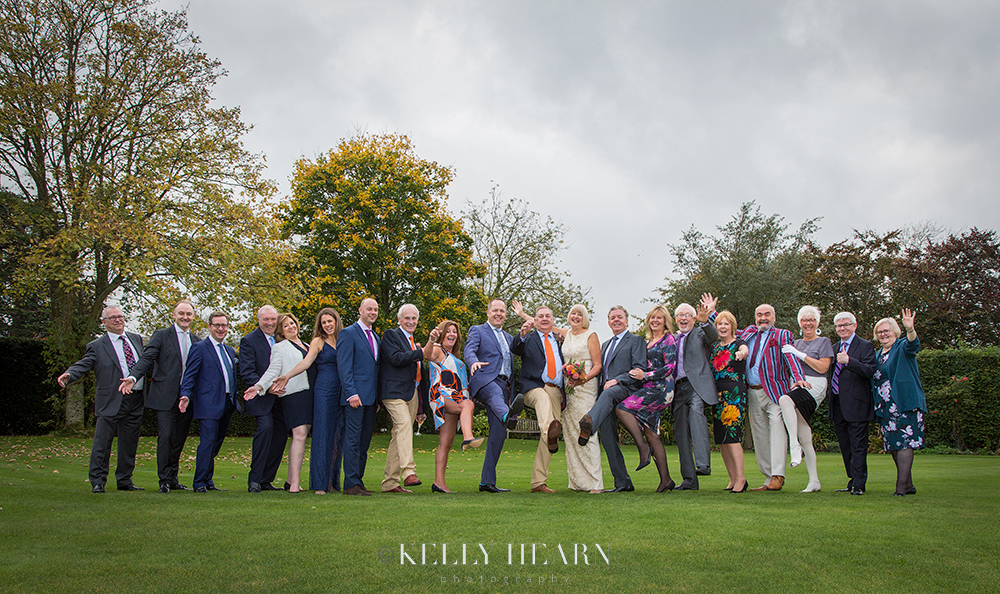 Val and Martin seemed very at home surrounded by nature and we had loads of fun capturing some creative portraits of the new Mr & Mrs. I loved how these two were so eager to embrace the artistic alongside the classic and comply with my more quirky suggestions with such willingness and gusto!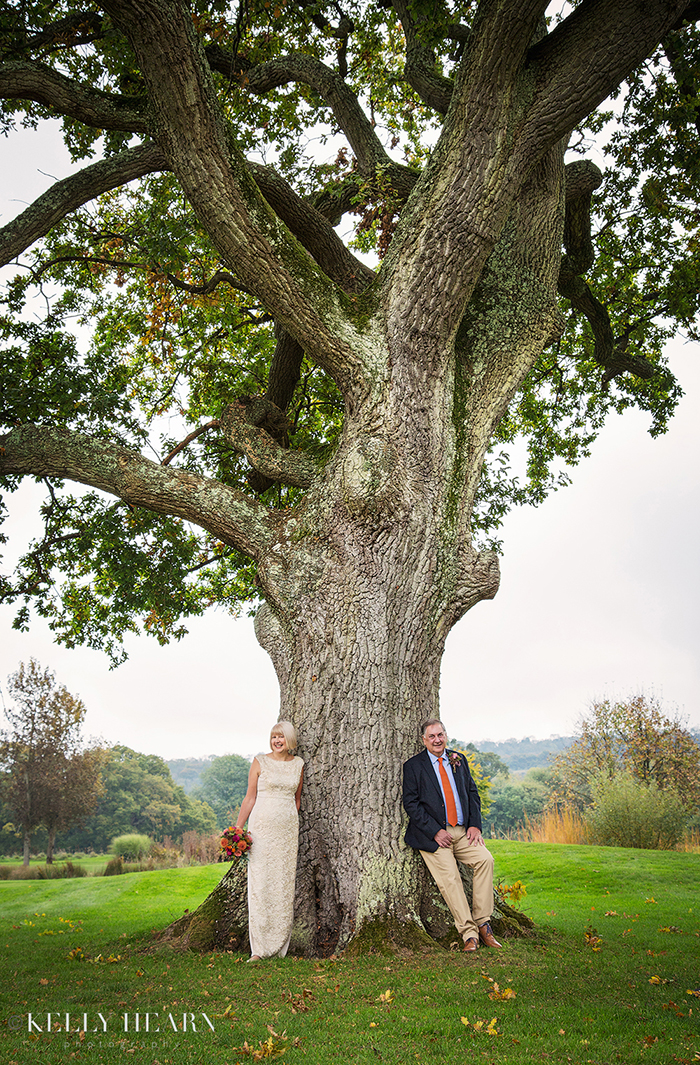 The autumnal tones only served to compliment Val's clever colour theming, resulting in a set of images that totally look like they should all belong together. Photographically, this is ideal for composing their bespoke wedding photo collection as the look and feel becomes seamless and the wedding day will be seen as a whole, rather than a string of separate disjointed parts.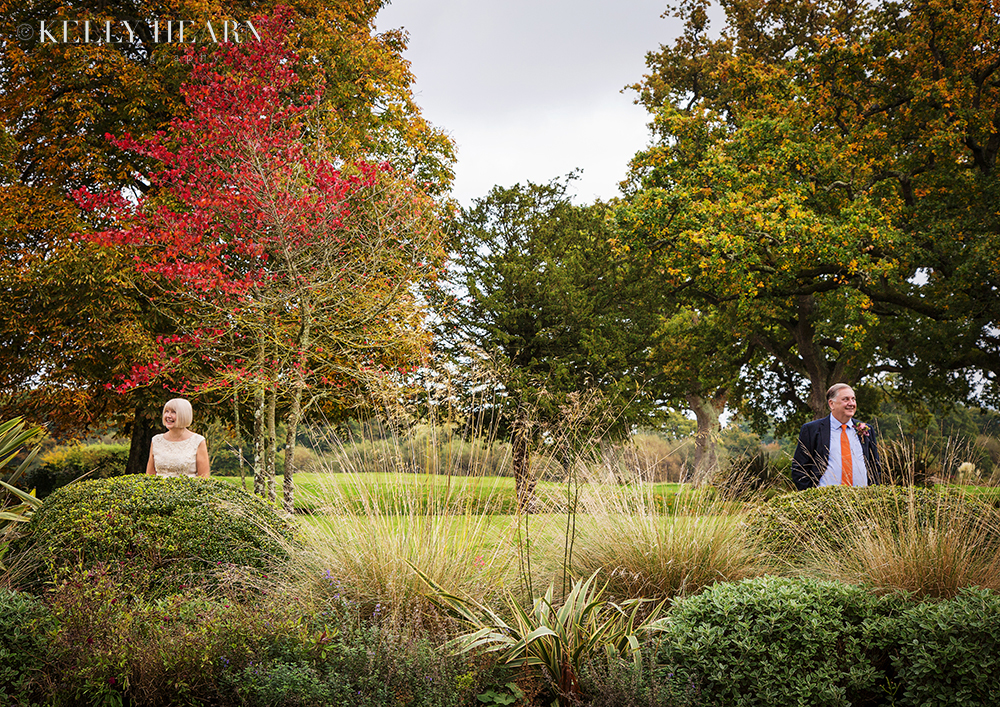 The reds, oranges and yellows coming through in these outdoor shots were perfectly reflected through Vals choices in flowers and elegant table decorations, once again highlighting the skill in her simple yet on point theming.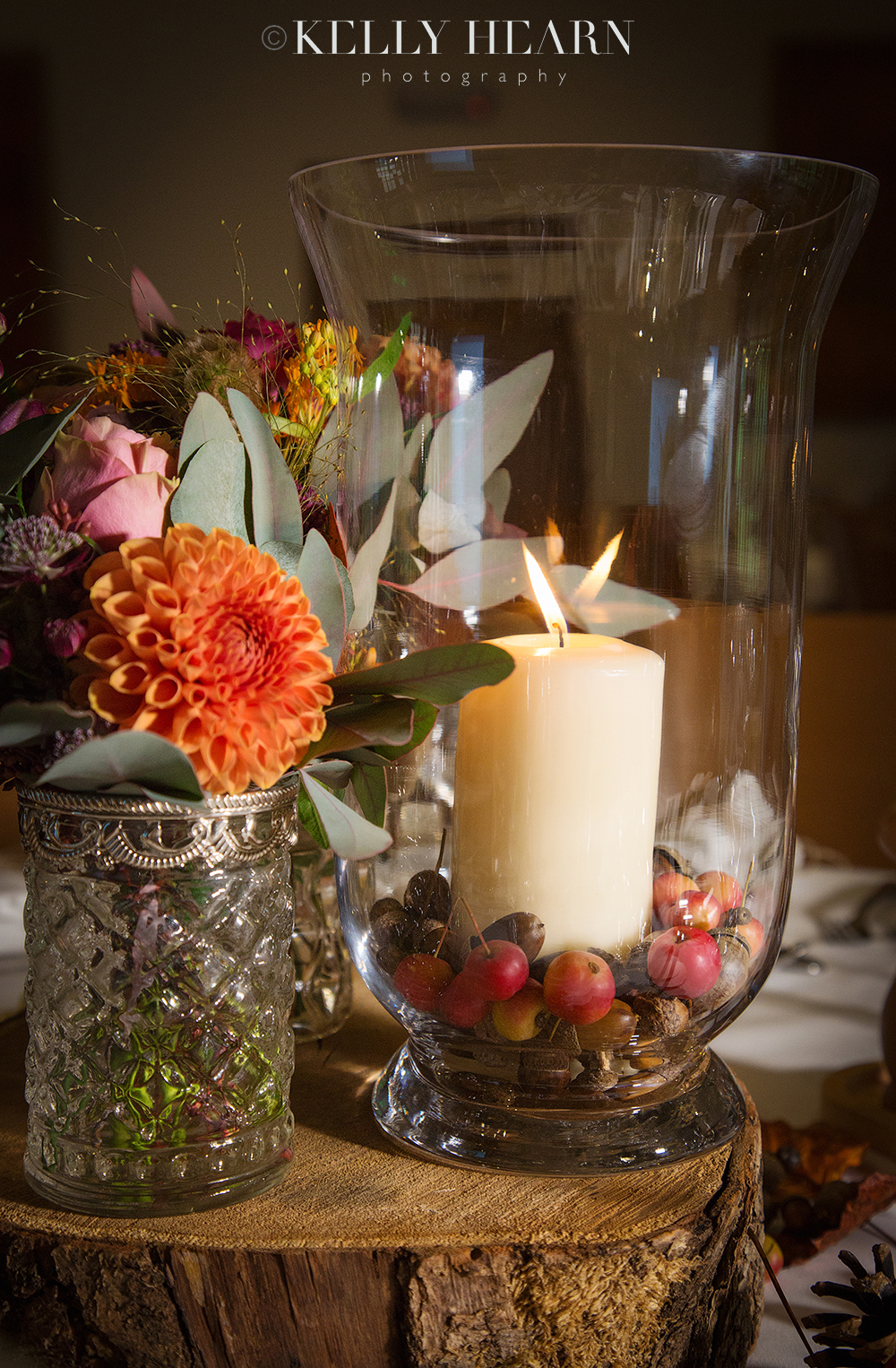 The venue had been exclusively reserved for wedding party guests keen to make the most of the celebrations and enjoy a relaxing weekend away. This proved particularly beneficial to Val and Martin who were rewarded with plenty of time over lingering drinks and meals to enjoy the company and conversation of those able to fully wind down and not have to rush off anywhere. Whether exploring the pretty outdoor autumnal space, maxing out the hotel's leisure facilities or cosying up inside the comfort of the luxury accommodation, there was plenty to keep guests, and the newly weds alike, relaxing and happy.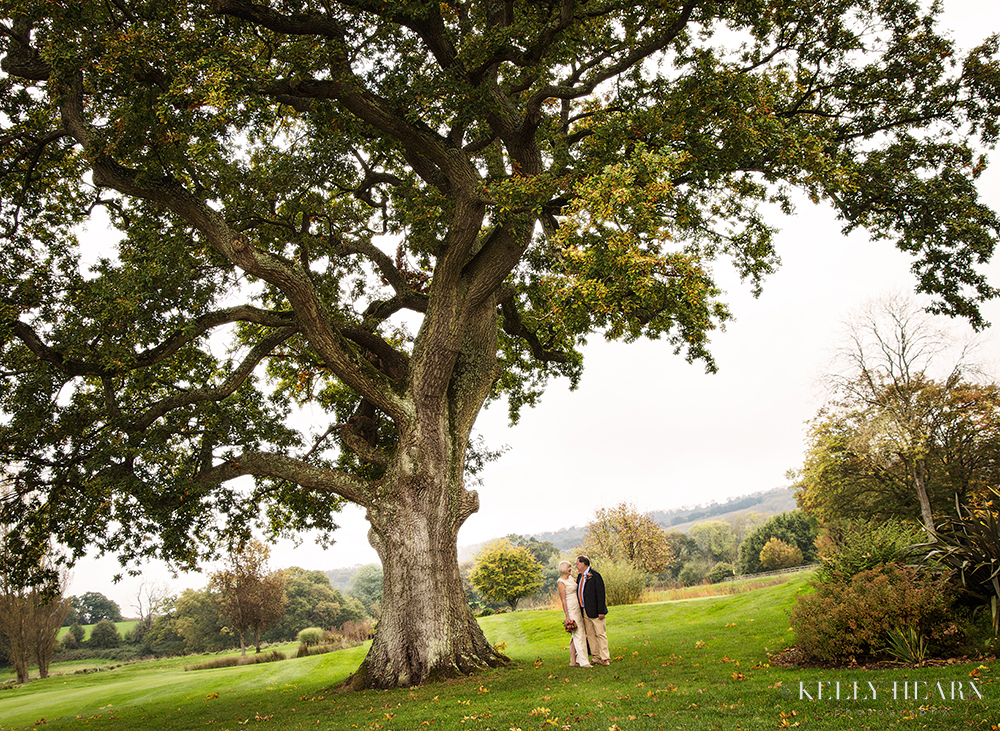 I loved being a part of this delightful and serene day, having a chance to catch up with some familiar faces whilst witnessing the genuine joy of this sociable and inclusive couple. I know these two will always remain young at heart and full of fun, which I love. It makes me so pleased to have been able to capture this special day for them. Thank you Val and Martin for having me on board, it truly was a pleasure and once again you made me feel like part of the family! Congratulations! May your days be full of friendship, love and laughter - forever more!

Love Kelly x
Kelly Hearn A.B.I.P.P - A.M.P.A