Dancing down the aisle...
December 16, 2015
One thing I love most about my job is meeting so many different couples at such an exciting part of their lives. Each and every couple is so unique and getting to know them is always one of the best bits as I discover how to bring out their personalities in my photographs. This was no different for the unforgettable Daisy and Sheyi who I first met when photographing their engagement shoot in Arundel. Straight away I could see just how deeply in love this couple were and how much fun and enjoyment they get from being in each other's company. Their bubbly personalities and beaming smiles are so catching - I couldn't wait to capture their wedding day, I knew it was going to be magical! And I wasn't wrong…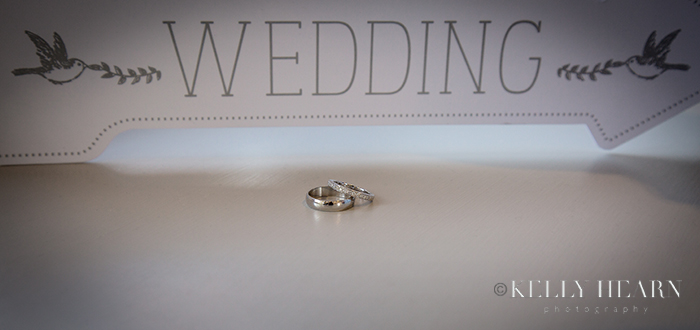 Daisy and Sheyi are both vibrant and energetic characters, so much so that even the downpours of rain on their August wedding day couldn't dampen their spirits! Their choice of a vivid purple colour theme was absolutely perfect for their wedding and ran throughout the day from the guys' ties and pocket squares to the stunning flowers and bridesmaid dresses.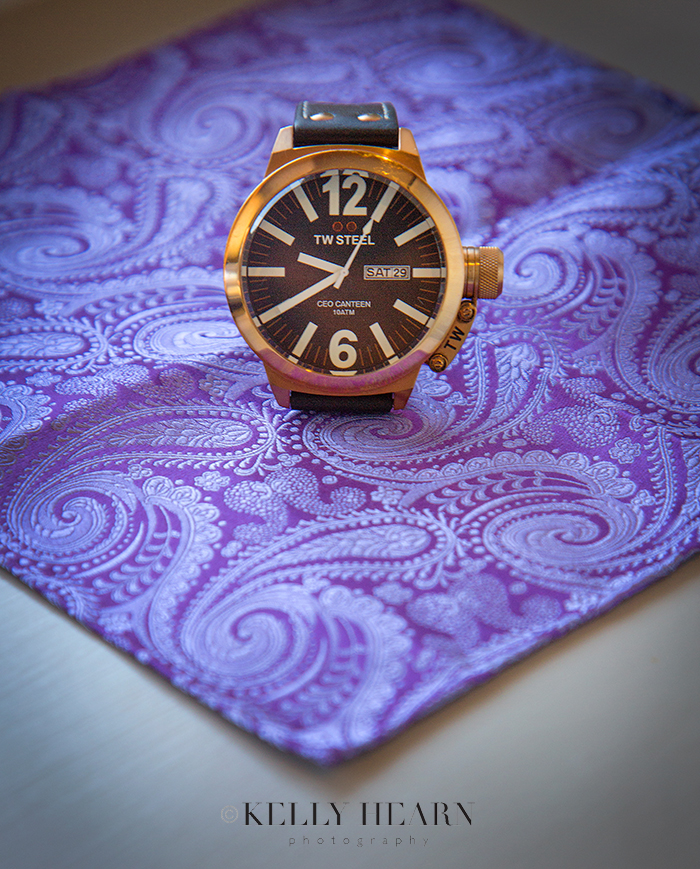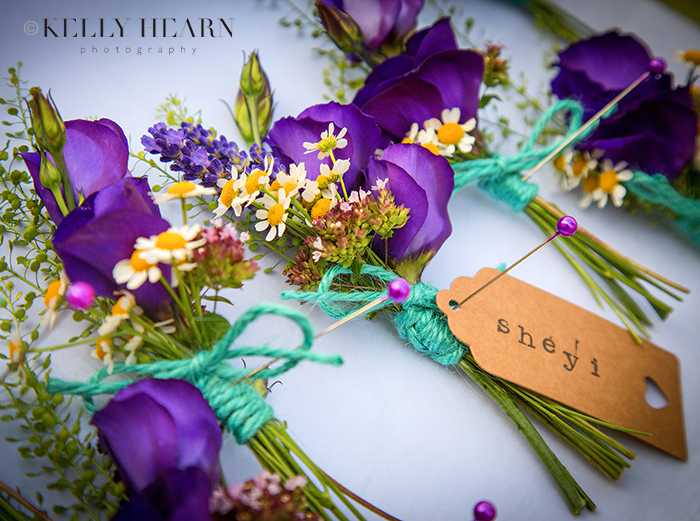 Daisy started her day getting ready at her parents' house, which was just around the corner from St Mary's Church in Walberton where they were getting married. While all the pampering was taking place, I went to see the groom at Flintstone Cottages in Aldingbourne. Sheyi and his groomsmen are dancers and have got to be the most cool and calm group of guys I have ever come across on the morning of a wedding. Not only did they all look super stylish and dapper in their three-piece suits in shades of grey, blue and black, they were also all up for having some fun with their photos and so I took full advantage of their dancing talents with some energy-filled shots!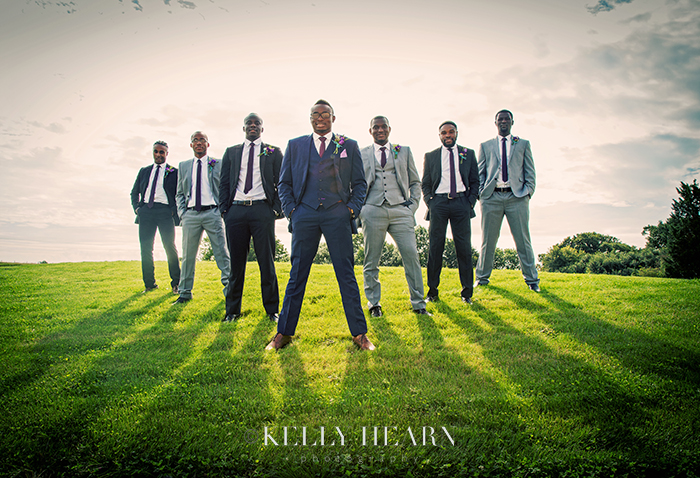 The atmosphere amongst Daisy and her bridesmaids (while just as excited) was very relaxed and serene as they enjoyed being looked after by the lovely ladies from ID Makeup, Hair and Beauty before making final preparations and lacing Daisy into her gorgeous wedding dress.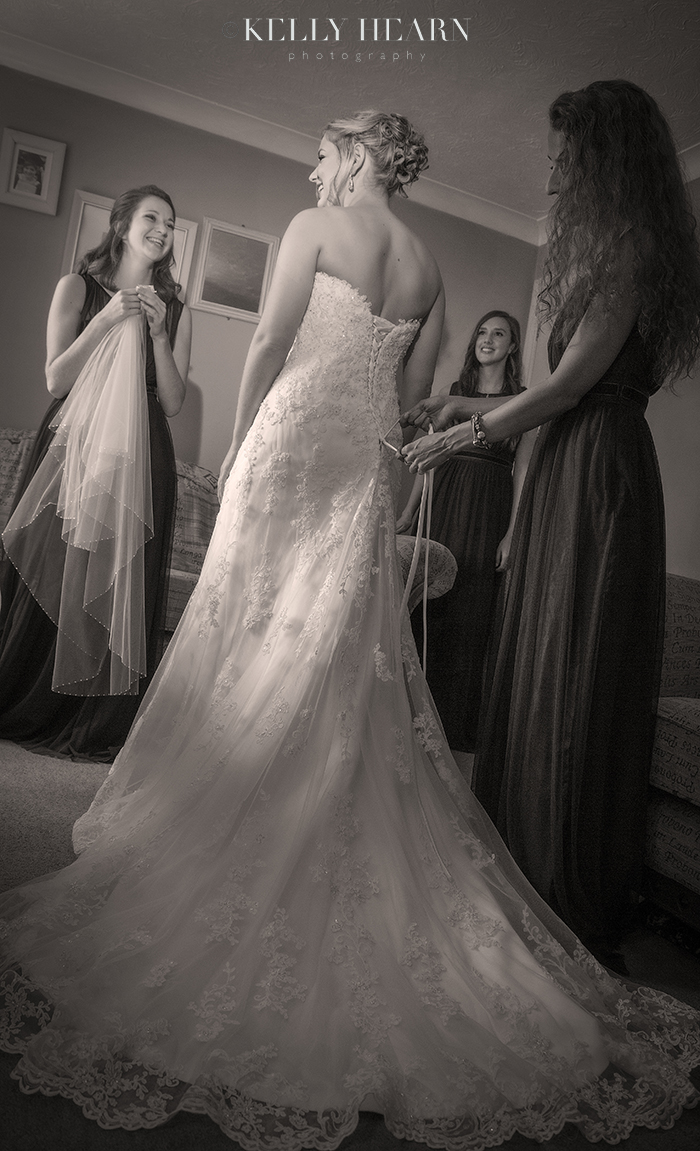 Daisy looked like a true English Rose wearing a beautiful lace dress with sweetheart neckline and long veil. She was a dream to photograph thanks to those huge expressive eyes and lovely smile.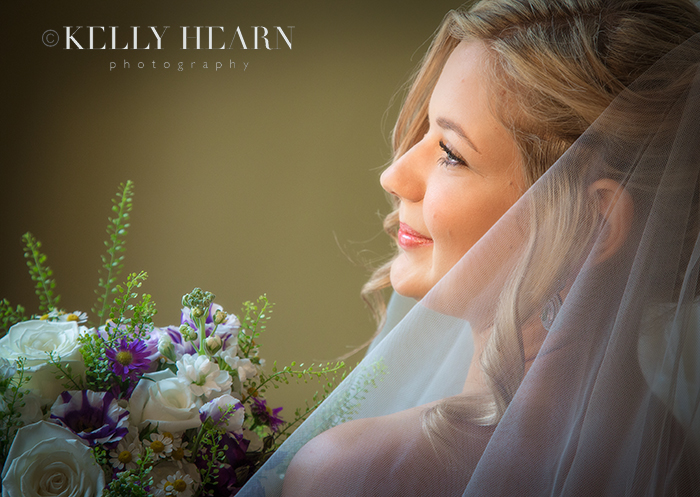 It was soon time for Daisy to head to the church with her enormously proud Dad, a very important and poignant journey for every father and daughter.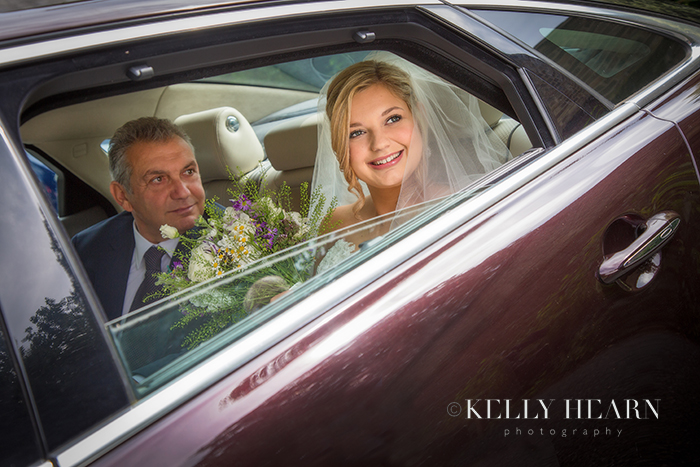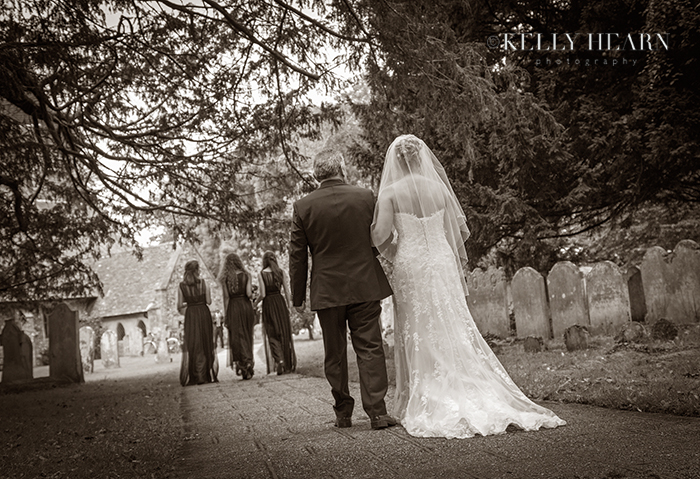 Set in the quaint village of Walberton, St Mary's Church is very picturesque and traditional. However, on entering the church I was blown away by the beautiful scene before us. Sheyi's Nigerian family and friends in the congregation all wore a rainbow of bright colours and traditional Nigerian dress that really lifted the inside of the building and enhanced its already radiant features.

The marriage ceremony was intimate and romantic, with the couple's happiness and love for each other clear to all. Once the vows were spoken and rings exchanged, in true Daisy and Sheyi style they danced down the aisle and back outside where they shared their own private (punch the air) celebration before being joined by their family and friends.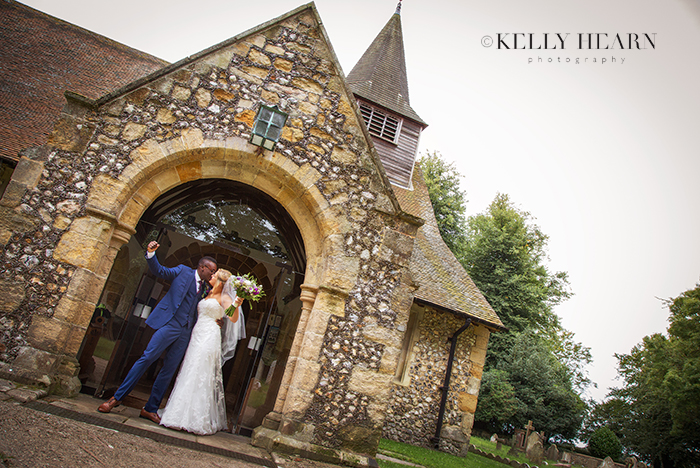 No sooner had the newlyweds got into the car to head to their reception at Fitzleroi Barn in Pulborough, the clouds opened and it started pouring with rain. But nothing was going to ruin this couple's day or dampen the mood!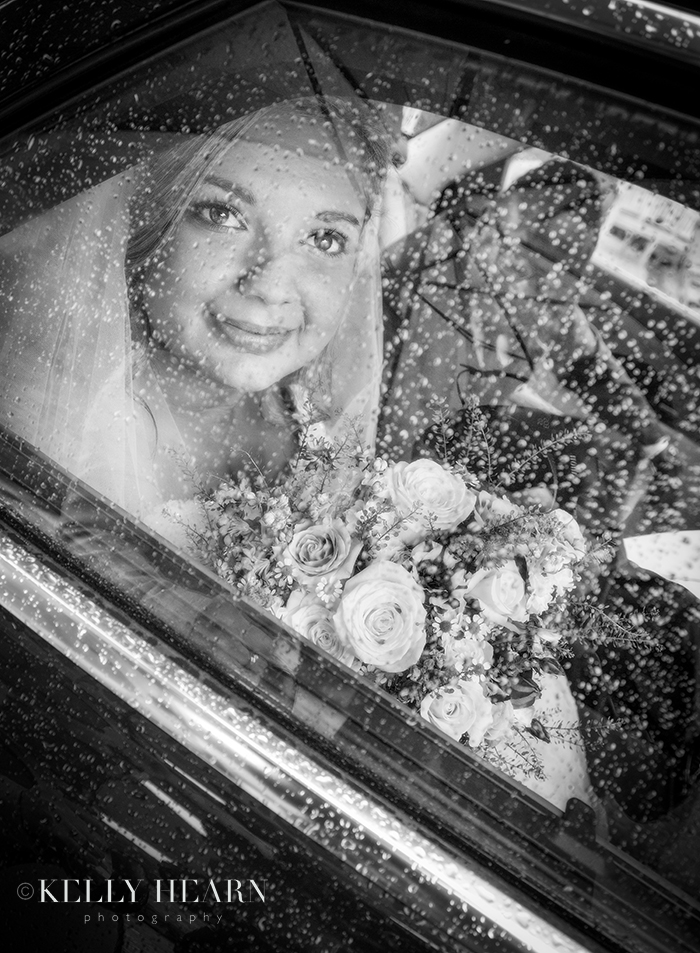 When we got to Fitzleroi Barn, a gorgeous country barn set on a working farm, the rain was still coming down but instead of running in to find shelter Daisy, Sheyi and their wedding party completely embraced the damp weather and we had loads of fun striking poses with all the brightly-coloured umbrellas we managed to muster while guests tucked into the canapés and bubbly.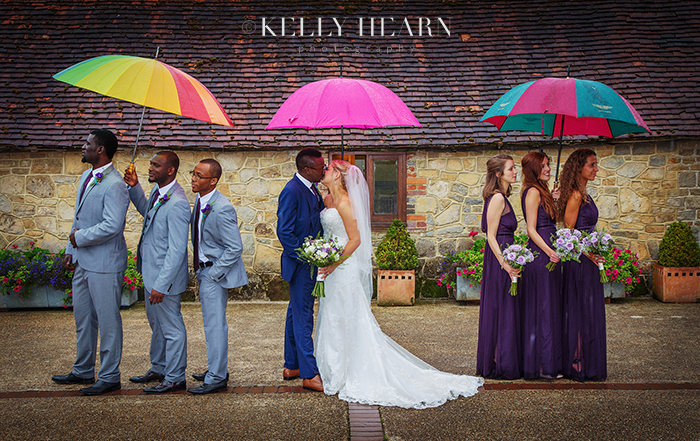 Much to everyone's surprise and delight, Sheyi even serenaded Daisy in the rain, singing her a beautiful song while she beamed with joy and giggled with her bridesmaids.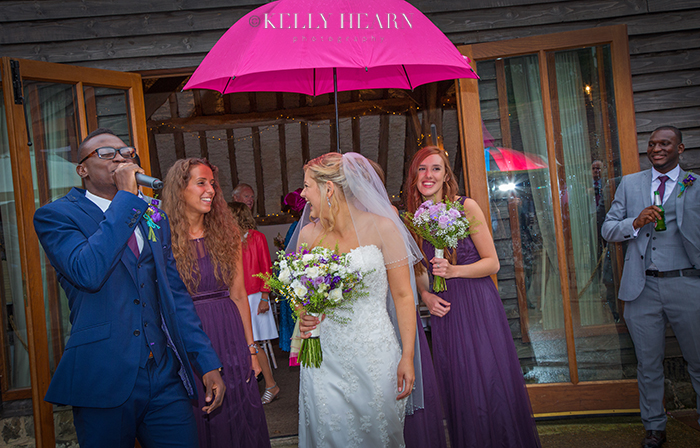 Inside the warmth of the barn, Daisy and Sheyi had created a beautiful English countryside-wedding theme to compliment the rustic details of the venue. Before the guests descended I managed to sneak in with the newlyweds and made use of the balcony to capture this aerial shot of Daisy and Sheyi surrounded by the radiant barn in all its twinkling glory.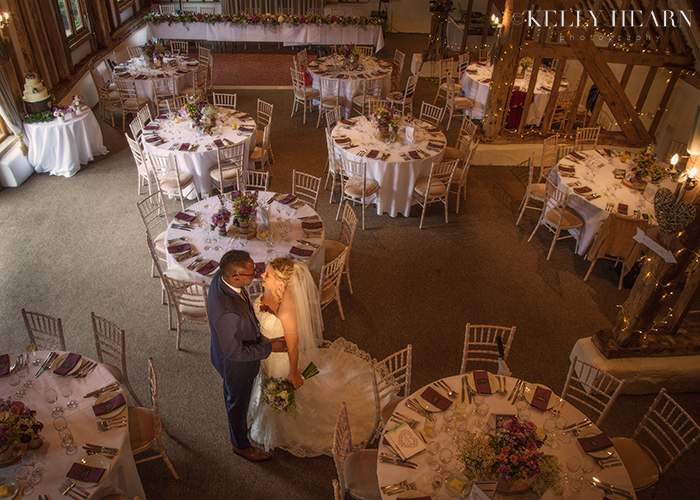 The barns were brimming with an abundance of flowers and centrepieces using natural materials such as wood and hessian. The pretty wild flower displays created by the wonderful Rose Cottage Flowers featured plenty of purples and pinks and of course lots of daisies, which, just like Daisy herself, added an extra element of fun and prettiness to the decor.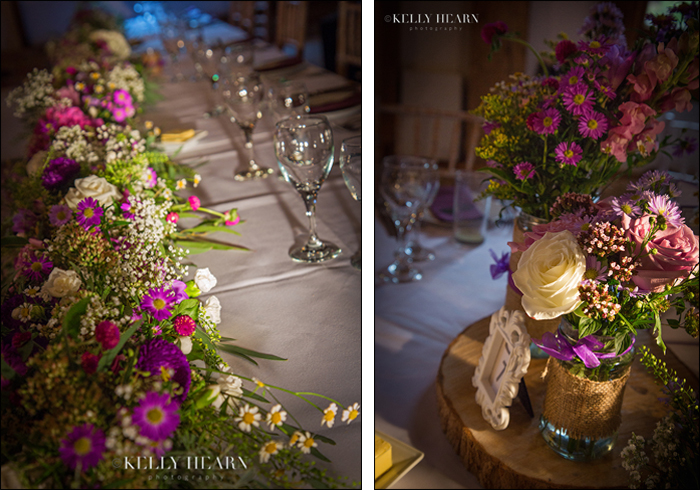 The couple had purposefully picked out low arrangements for the tables using jam jars and these love teacups as vases so that their guests could easily talk and socialise when sat down for the wedding breakfast.

Following all the feasting and laughing, it was time for speeches. It was so magical to hear such loving and kind words from all the main men of the day while surrounded by friends and family under the twinkling lights of the barn.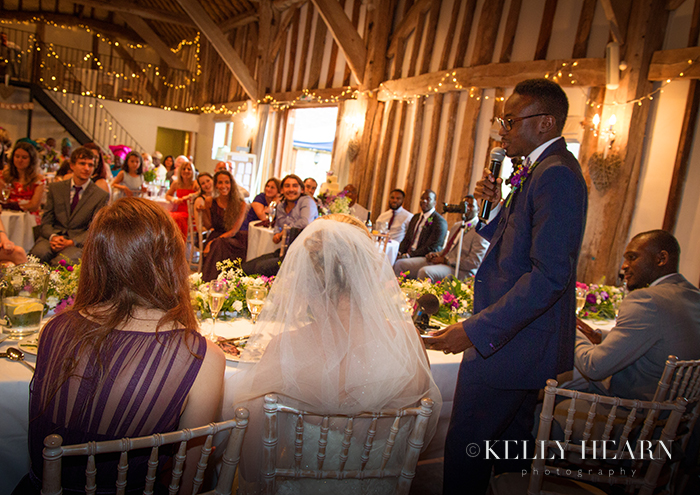 Usually after the wedding breakfast and speeches the guests tend to mingle and there is a laid back atmosphere while everyone gears up for the evening. However, on this occasion there was no re-charging time needed. No sooner had the tables been cleared and the DJ set up, Daisy and Sheyi were on the dance floor to kick start the evening with their first dance.
I have never in all my days of being a wedding photographer seen the dance floor so packed by 7pm and right up until taxis arrived to take everyone home. Everyone (and I mean everyone) of all ages and from both families was on the dance floor as the groomsmen did a great job of keeping the energy levels high.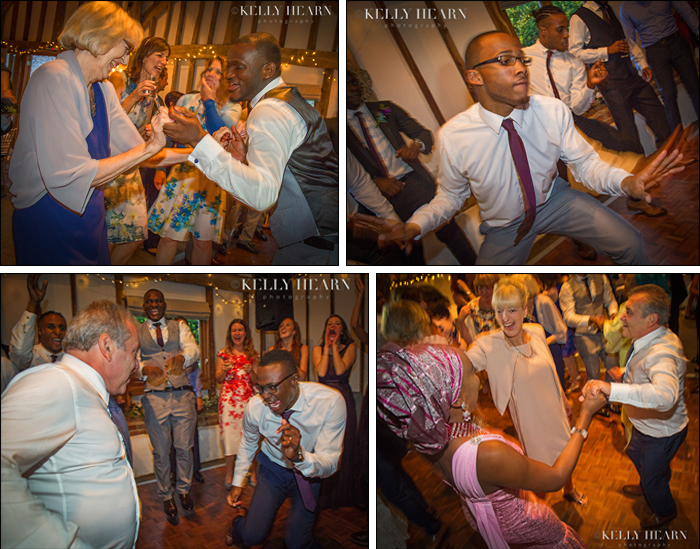 As the evening went on, the dancing got more outrageous ending with a hilarious limbo dance using the groomsmen's ties. I was especially impressed with Daisy's limbo efforts in her strapless wedding dress!

I think it is fair to say that it was a day (and night) to remember. Daisy and Sheyi were such a joy to photograph; they were always up for grabbing opportunities and having fun with their photos – even in the pouring rain! What made their wedding even more special was seeing how their two families and cultures came together to create a day of colour, love, laughs and a whole lotta dancing!
Love Kelly xx
Kelly Hearn A.B.I.P.P - A.M.P.A