A Life Story in Pictures
March 08, 2014
Chapter 1. The engagement
It is a real honour when clients come back to you for all the special moments in their lives. Nikki and Glenn are no exception. I first photographed the couple on their engagement in the winter of 2011 where I took them to one of my famously beautiful locations, an industrial park! It was here the journey of building up a relationship with Nikki and Glenn began.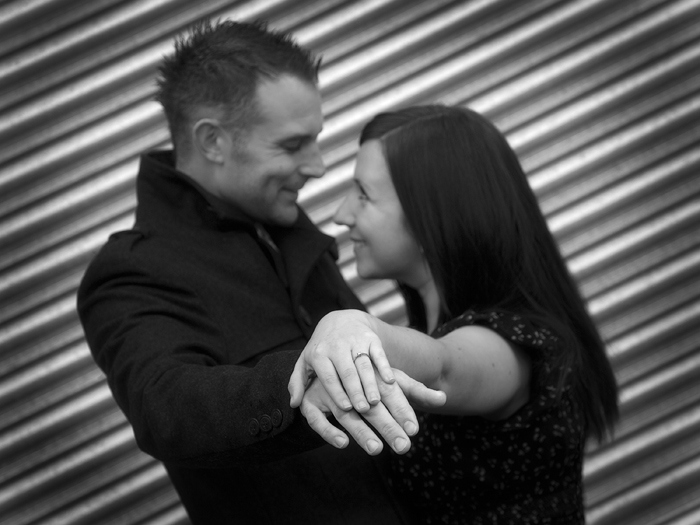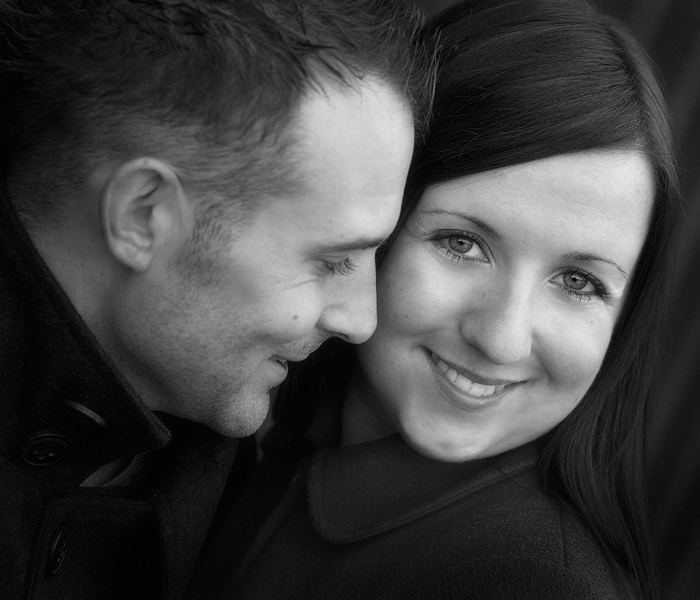 Chapter 2. The wedding
Later that year in August I went on to photograph Nikki and Glenn's beautiful summer wedding at the stunning location of Stansted House, in Hampshire.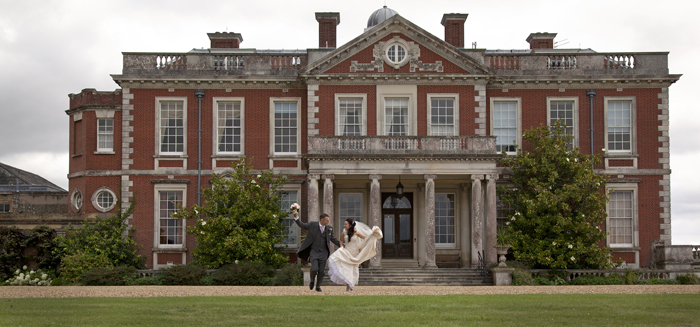 By the wedding day I had got to know their personalities well enough to create a wedding album with a mix of artistic, funky, timeless and beautiful photography. I feel it is very important to get to know my couples so that they feel at ease and enjoy the whole experience of being photographed.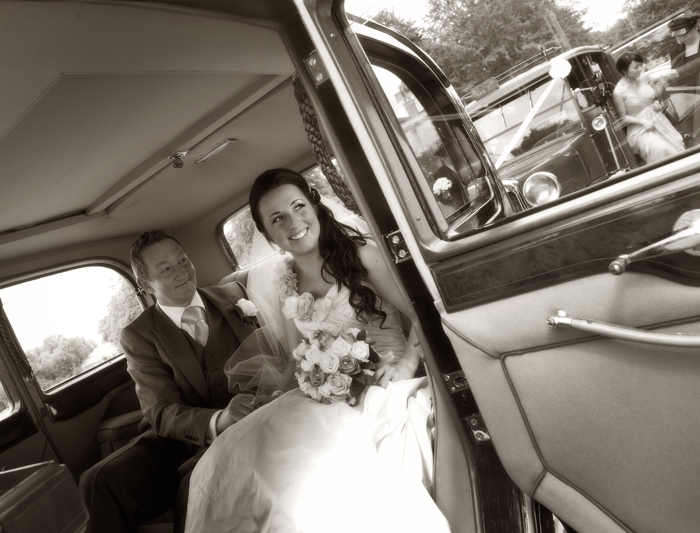 To produce an album that truly represents a couple and their day takes a huge amount of trust on their part and I enjoyed learning about Nikki and Glenn, understanding their tastes, preferences and characters in the build up to the big day. For Nikki it was important to capture the romance and traditional element of the wedding day whilst I'd noted that Glenn's appreciation of something more modern was needed to represent something of his personality.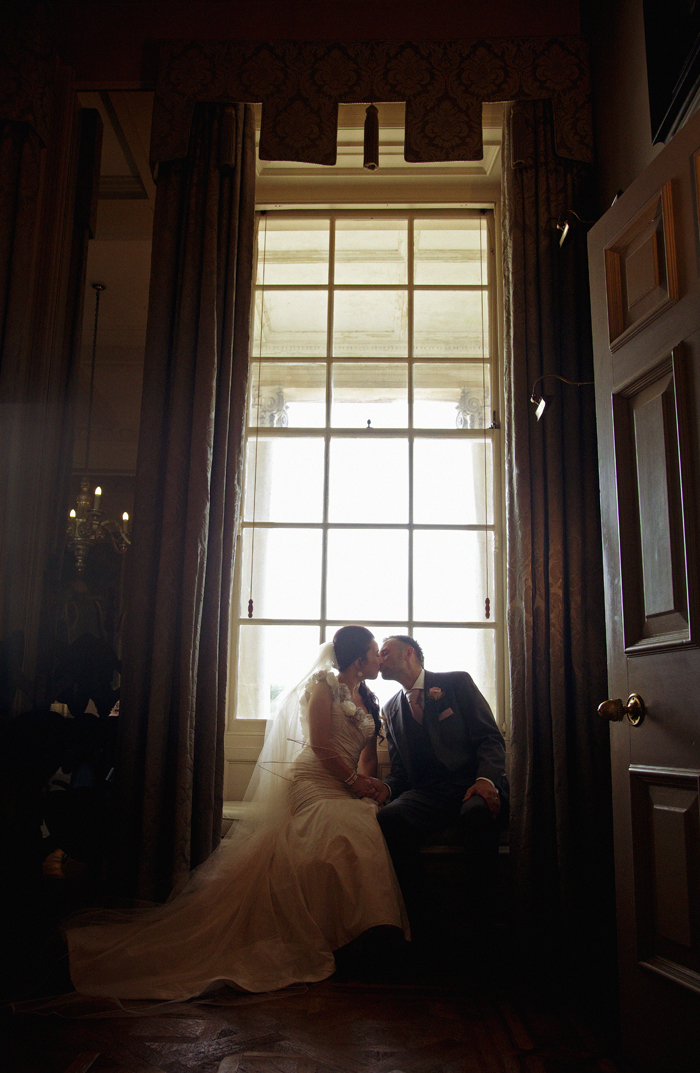 Many of my images on this day aimed to combine the timeless and beautiful with the funky and modern which I felt summed up Nikki and Glenn, and their amazing day perfectly. I loved photographing this next image of the bridal party with the backdrop of all three fantastic weddings cars. Once again I was inspired by the traditional classic cars juxtaposed against the modern limousine, another significant reference to Nikki and Glenn's individual styles combining to create something unique and personal to them.

The wedding day was a beautiful and fun occasion which enabled me to be really creative with the photography. The resulting wedding album showcased a diverse selection of shots which really storyboarded the events of the day whilst capturing the romance, happiness and laughter from family and friends involved. It was a real privilege to help Nikki and Glenn mark such an important stage of their journey as a couple.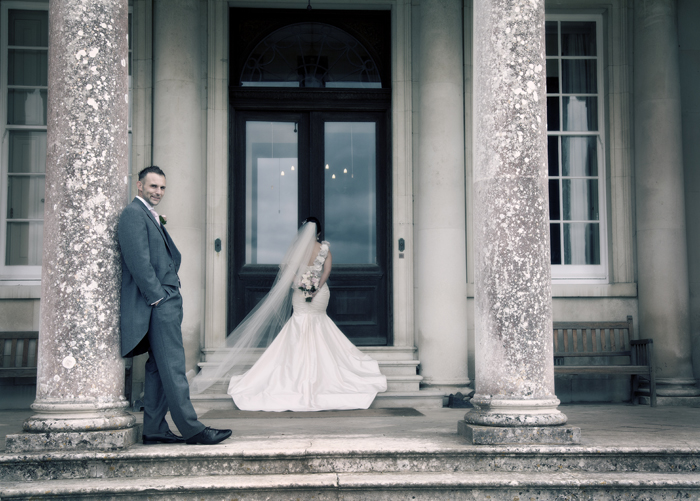 Chapter 3. The pregnancy
Nearly two years on I received some exciting news from Nikki and Glenn that was to take them another step forward on their journey - from couple to family! I was delighted to hear the news of Nikki's pregnancy and that they would like me to photograph some pregnancy portraits to ensure that this precious time was not forgotten! This was an opportunity to embrace new ideas using the beautiful yet modern style that I knew the couple enjoyed so much from their previous shoots.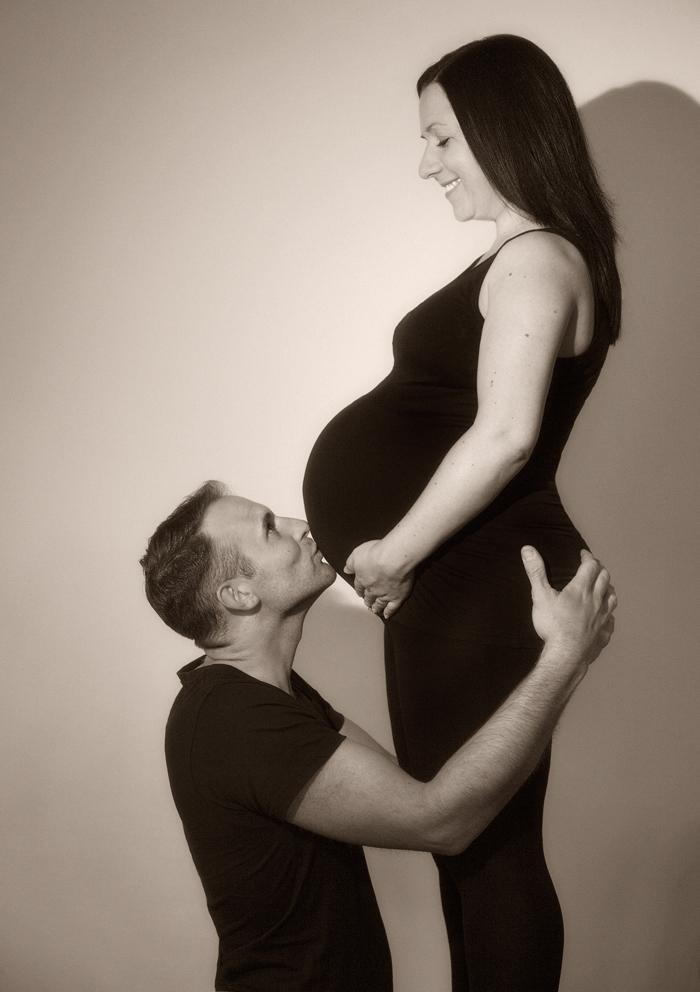 The following image displays a bit of a funky approach, Nikki without a head! Although I suppose it can feel like pregnancy is all about the woman, this portrait focussed on Daddy-to-be Glenn, with Nikki's bump. Once again this served to highlight his personality in this new role, which is so significant to their relationship.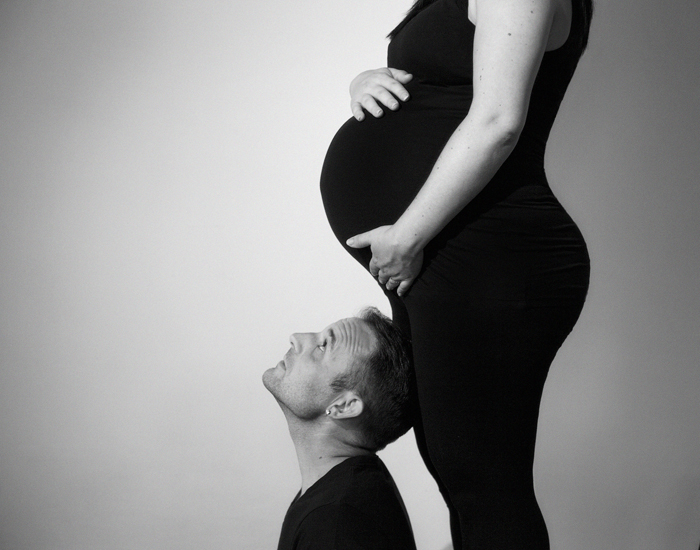 On completion of the portraits I was really pleased that they mirrored the style of photography used in both the engagement and wedding shoots. My intention was to provide a flow and consistency so that Nikki and Glenn could have a collection that could be seen as a whole.
It has truly been an honour to capture some of the most important events of their lives together. Enabling people to have lasting memories to treasure - their life story in pictures is a true joy and what makes me love my job!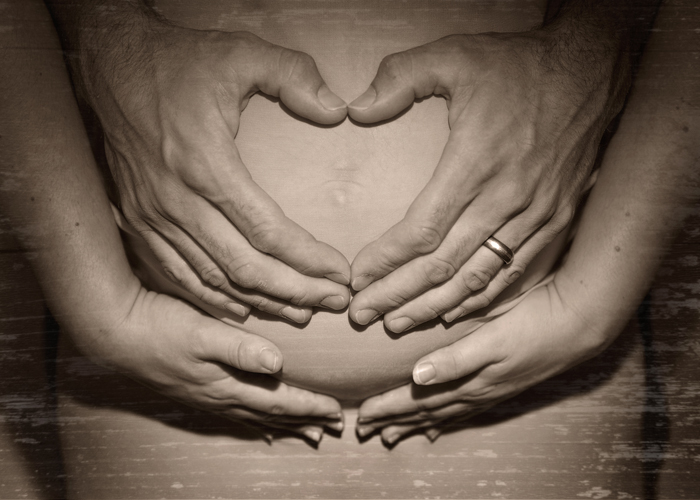 So what happened next? Nikki had a baby girl, born in October 2013! I am extremely excited to photograph baby Freya in the coming months and add another layer to Nikki and Glenn's journey! For the next chapter watch this space...!