WEDDING WITH A PLUS ONE
September 30, 2022
Emily and Paul's Summer Holywell Estate Wedding
Emily and Paul celebrated their wedding in the magical Walled Garden of the elegant Holywell Estate tucked away in the unspoilt rolling countryside of Hampshire's Meon Valley on a balmy summer's day in July.
The couple were married in Sri Lanka earlier in the year, just the two of them, so this was an occasion to celebrate with their loved ones closer to home. It turned out to be a double celebration as they surprised their guests by announcing the gender of their baby due in November.
It was a day full of sunshine, bubbles, catching up with friends and family and of course sharing their memories of their intimate far flung ceremony.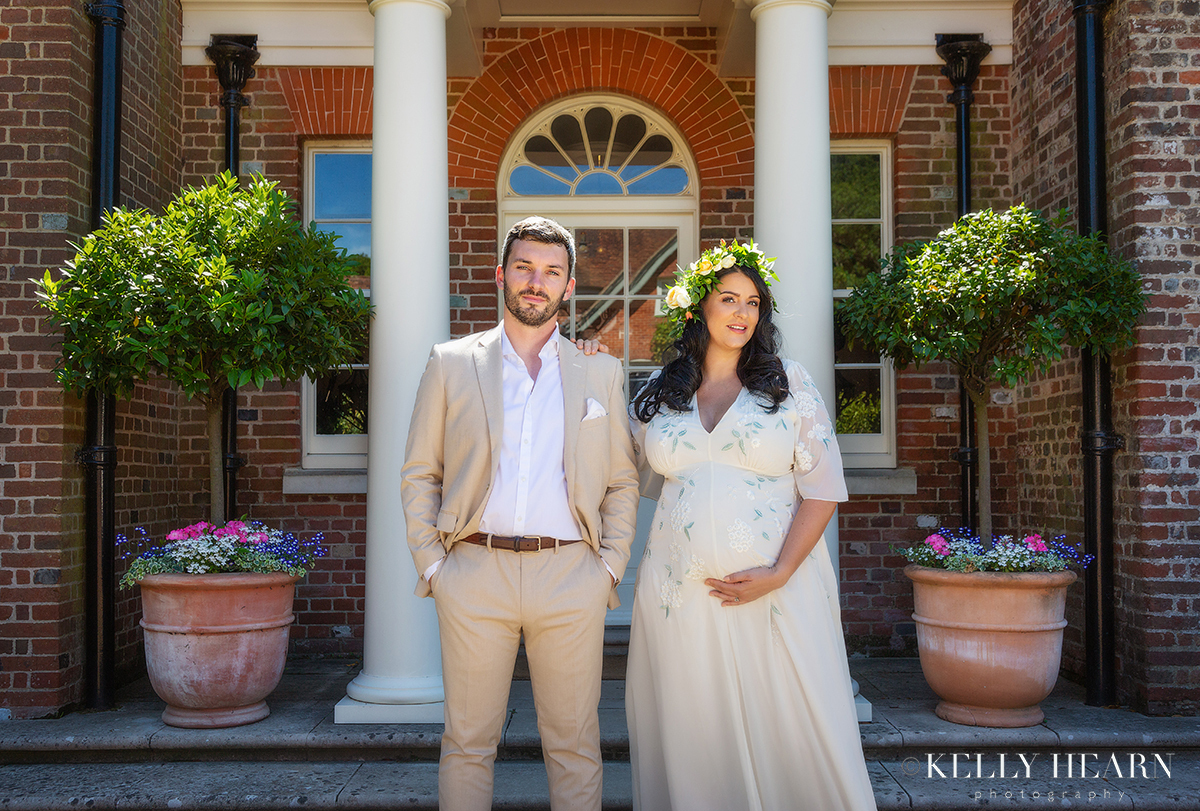 The Tipi set in the delightful hideaway of the Walled Gardens with its perfectly manicured lawns, fruit trees and surrounding woodland provided the perfect setting for the summer festival vibe that Emily and Paul had hoped and planned for.

This vibe was enhanced by the neutrally hued sweeping bunting both outside and in, beautifully decorated trestle tables streaming with flower arrangements in shades of green and cream and spirals of twinkling fairy lights adorning the tipi poles.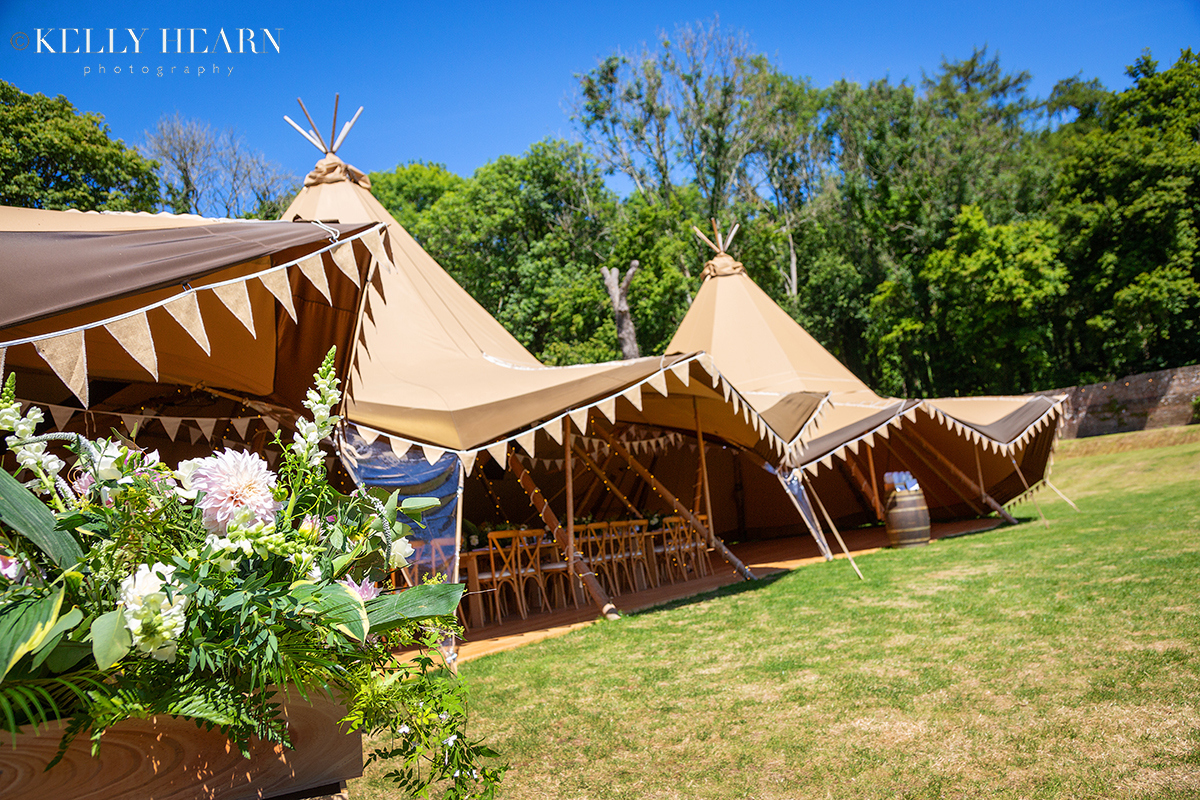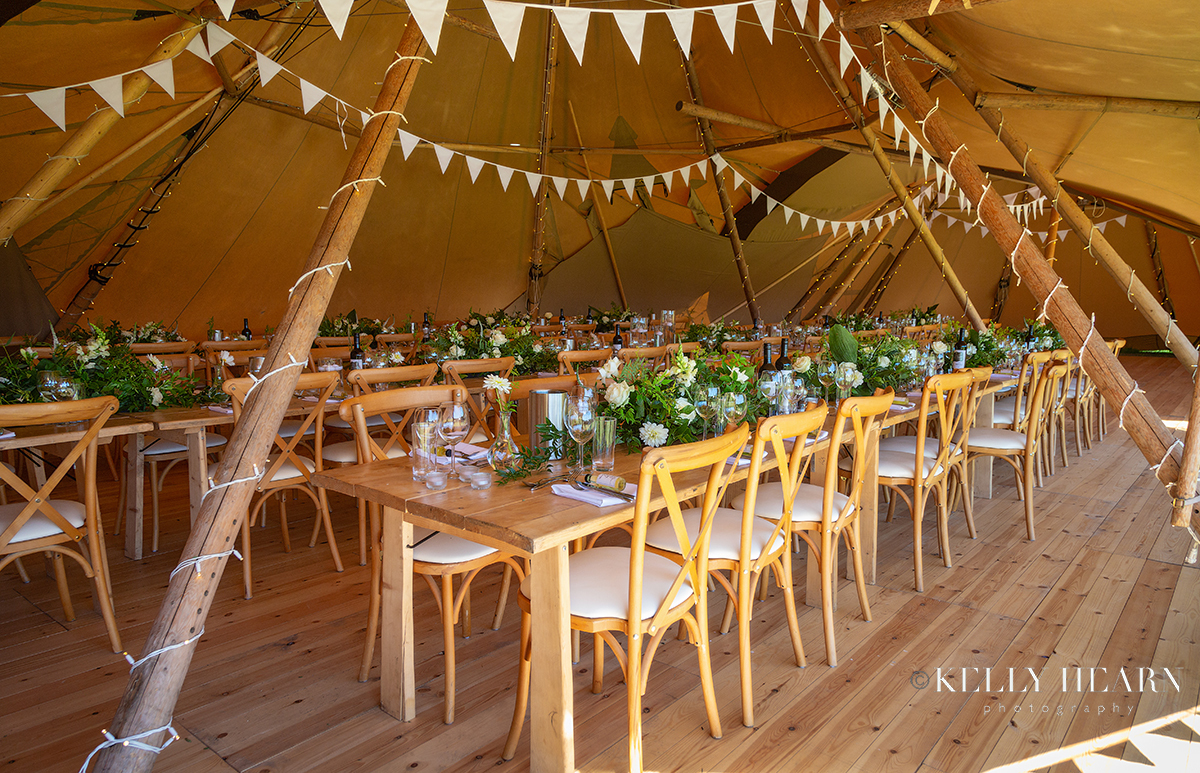 Keeping their colour palette warm, light and airy and incorporating little touches such as Orchid flowers on the cake also brought a beachy feel - a clever nod to their exotic ceremony location - as did Emily's green and gold embellished gorgeously floaty white dress and Paul's sandy coloured suit and white shirt combination.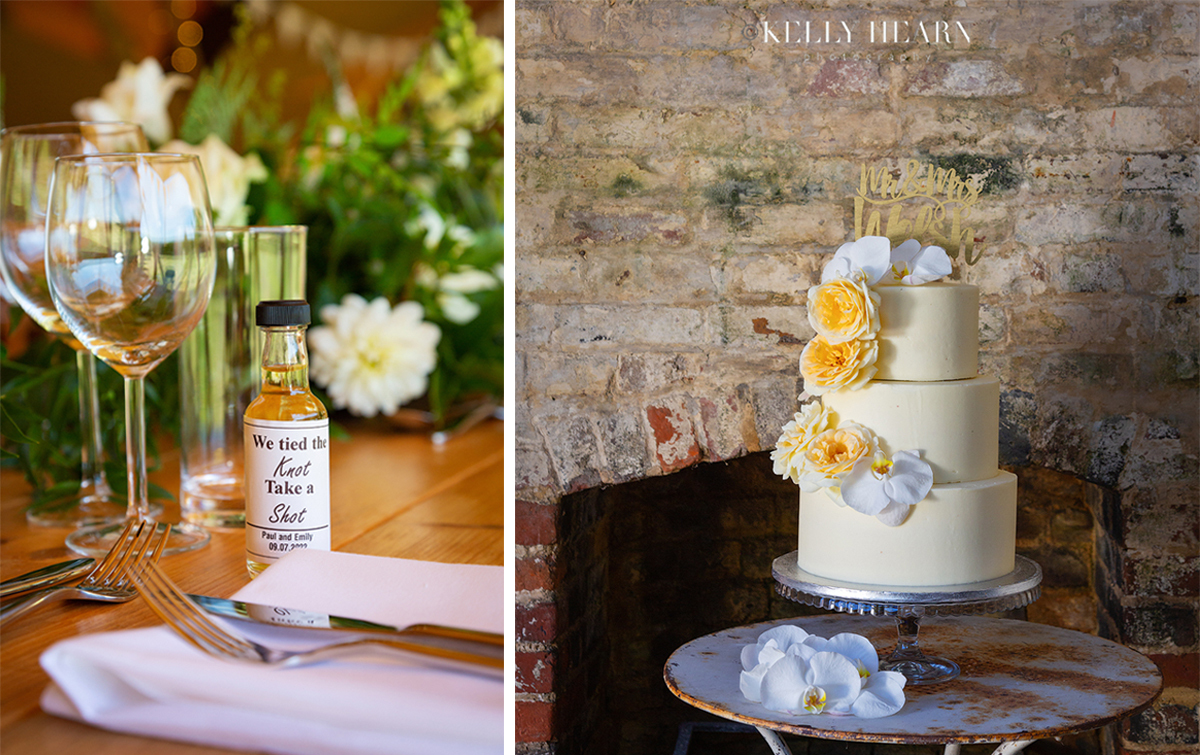 Emily and Paul's vision for their day played out under rays of feel-good sunshine as they spent quality time mingling and sharing a drink with the special people in their lives in this delightfully romantic setting.

It was a perfect blend of relaxation and fun as guests made the most of lapping up all the sunny spots of the garden whilst others tried their hand at the giant games, all against the picturesque backdrop of the garden's charming original walls.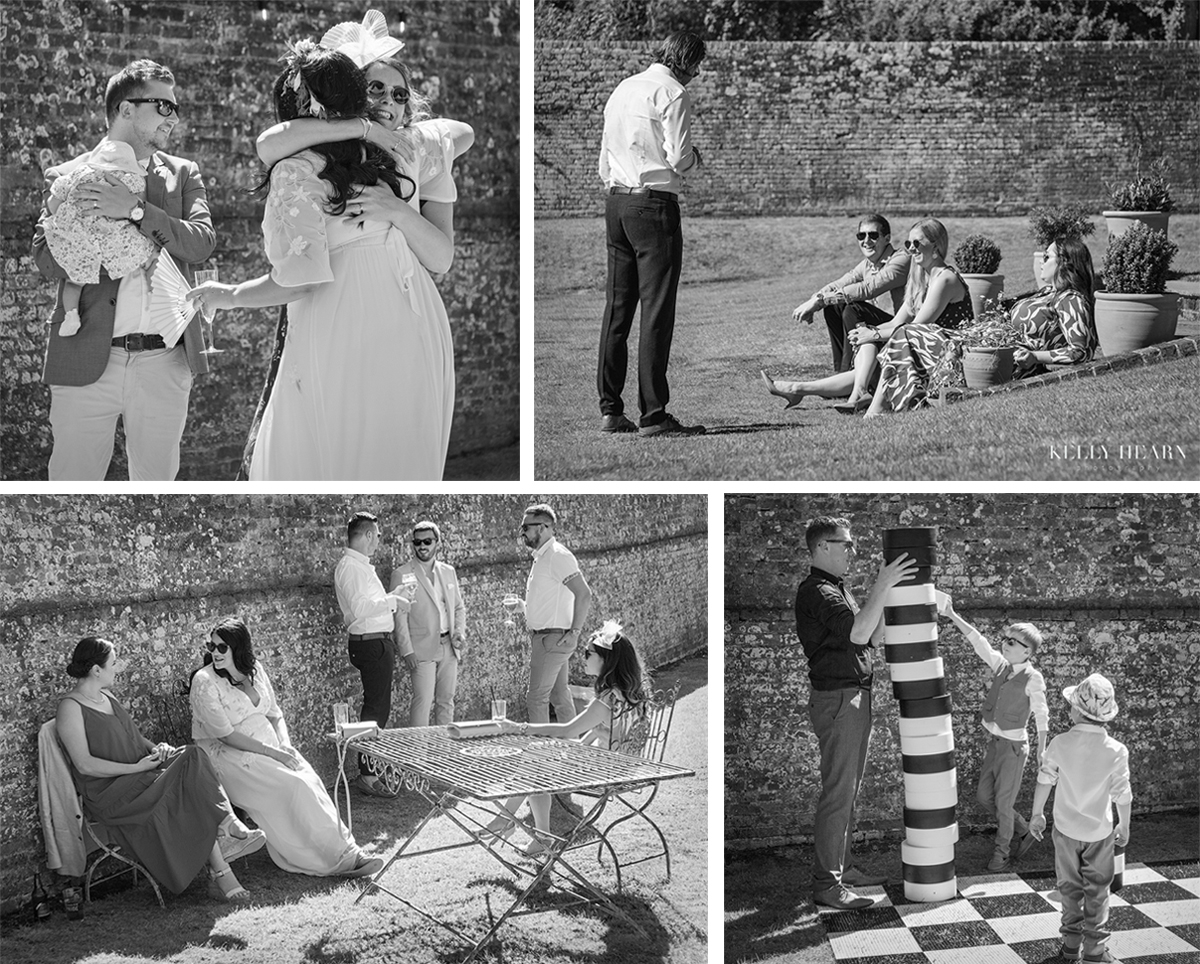 Paul made the speech in the laid back scenery atop the long stone, plant pot-flanked steps to the gathered guests eager to hear his meaningful words and to raise a toast to the happy couple…
…and also to their expected arrival as this was the moment that Paul revealed the name of their son. A poignant and unforgettable moment of their day.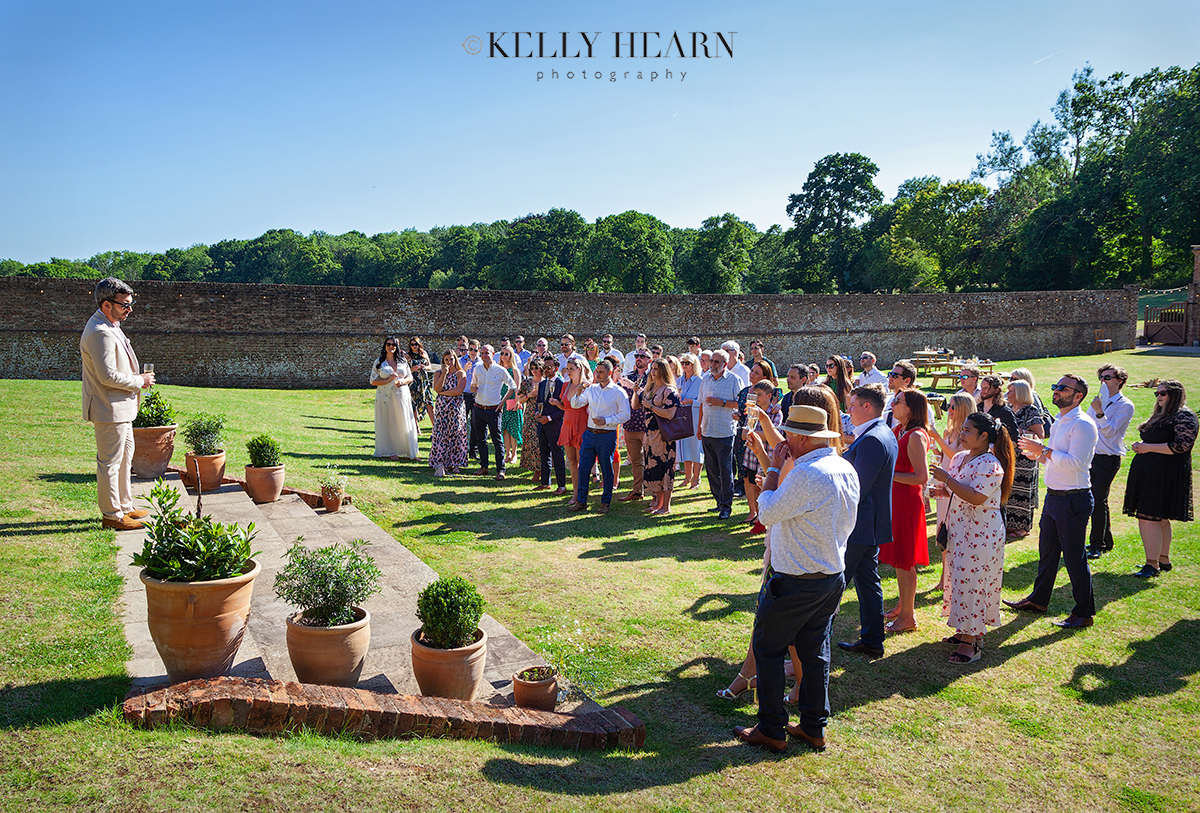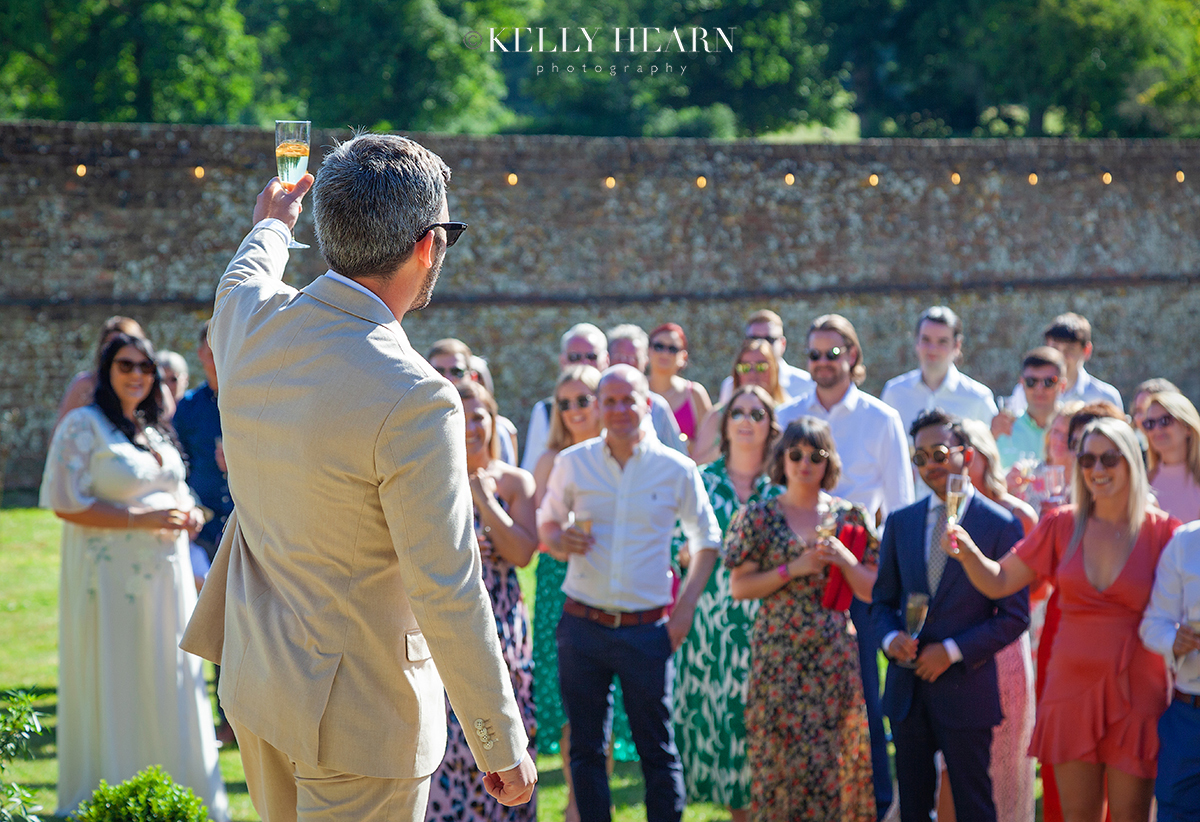 An impressive and colourful feast in the theme of the day followed, with fabulous food from Chilli Pepper Catering who laid out and served the guests their choice of delicious, seasonal delights under the lowering summer sun, who then took their seats to dine among the revelry hubbub.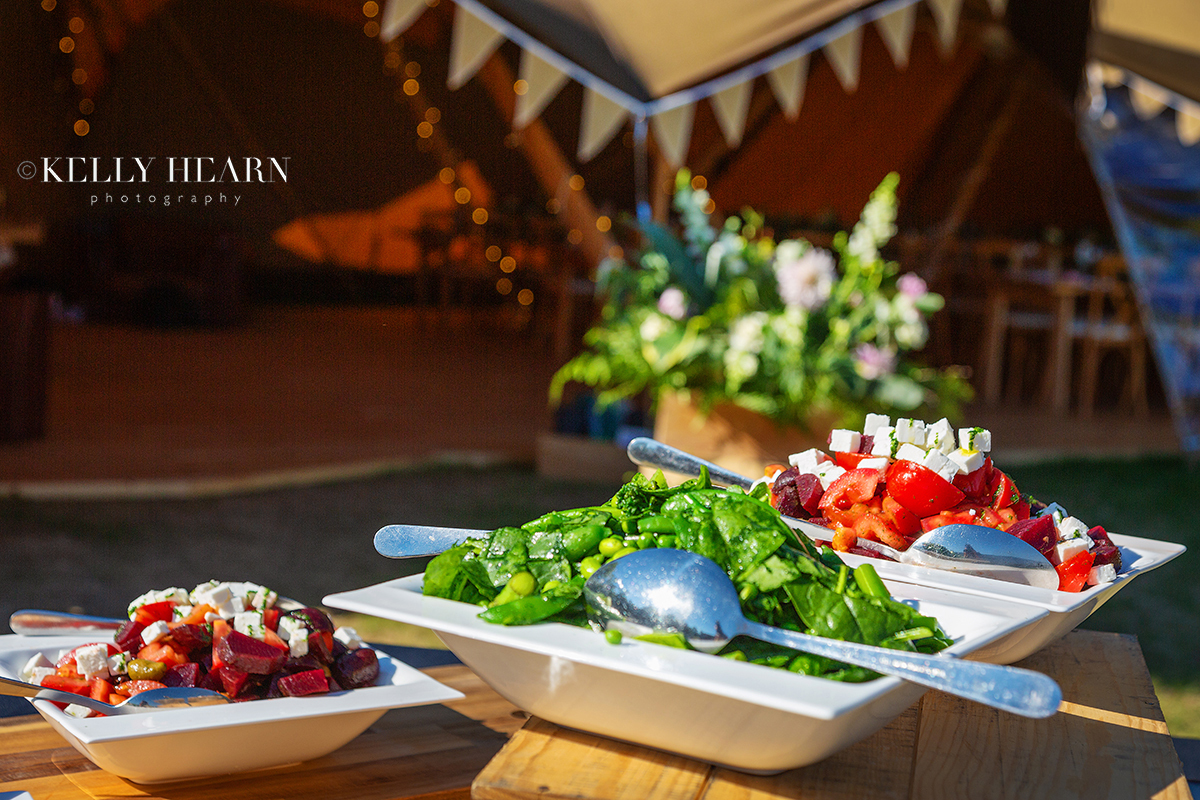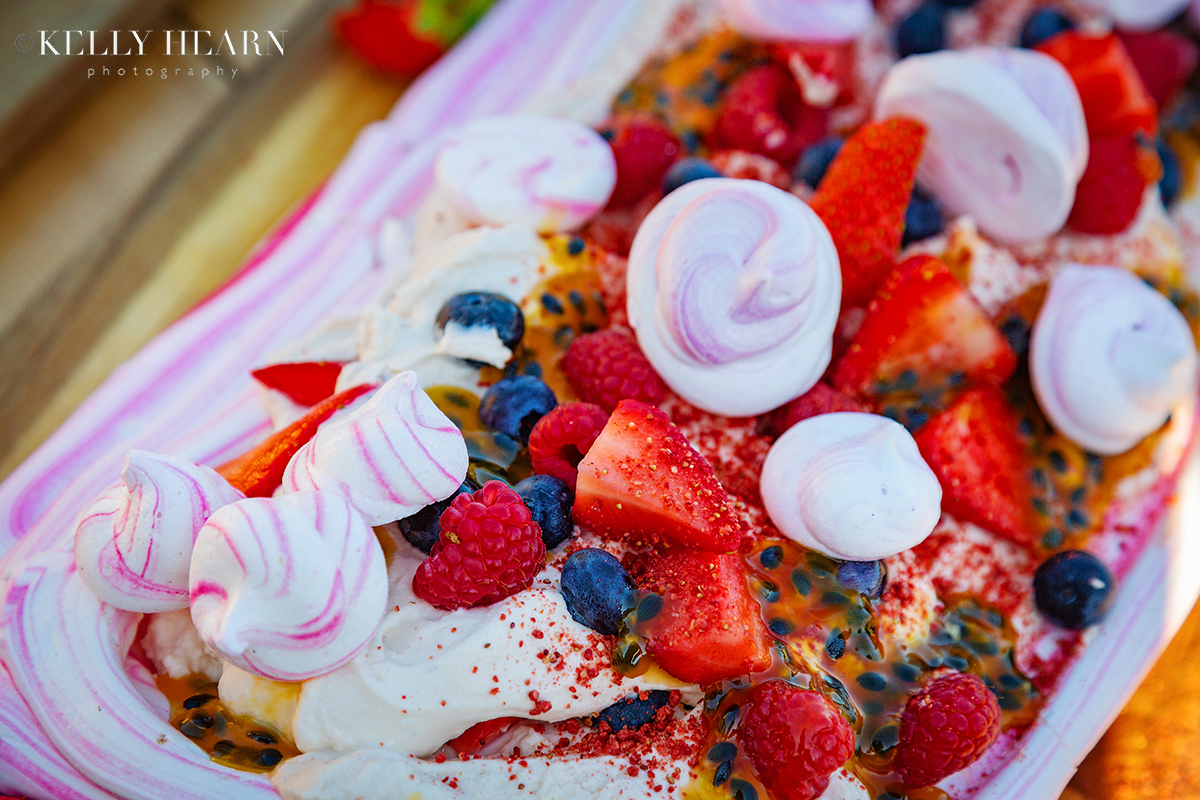 With the remarkable grounds at Holywell Estate at our fingertips we couldn't resist a little wander to capture some serene and dreamy images of Emily and Paul together as the sun was setting on their day.

We had discussed in their planning meeting how this could be a beautiful opportunity to capture some pregnancy portraits for the couple. The timing felt perfect for the glowing mum to be underneath the equally glowing sunset.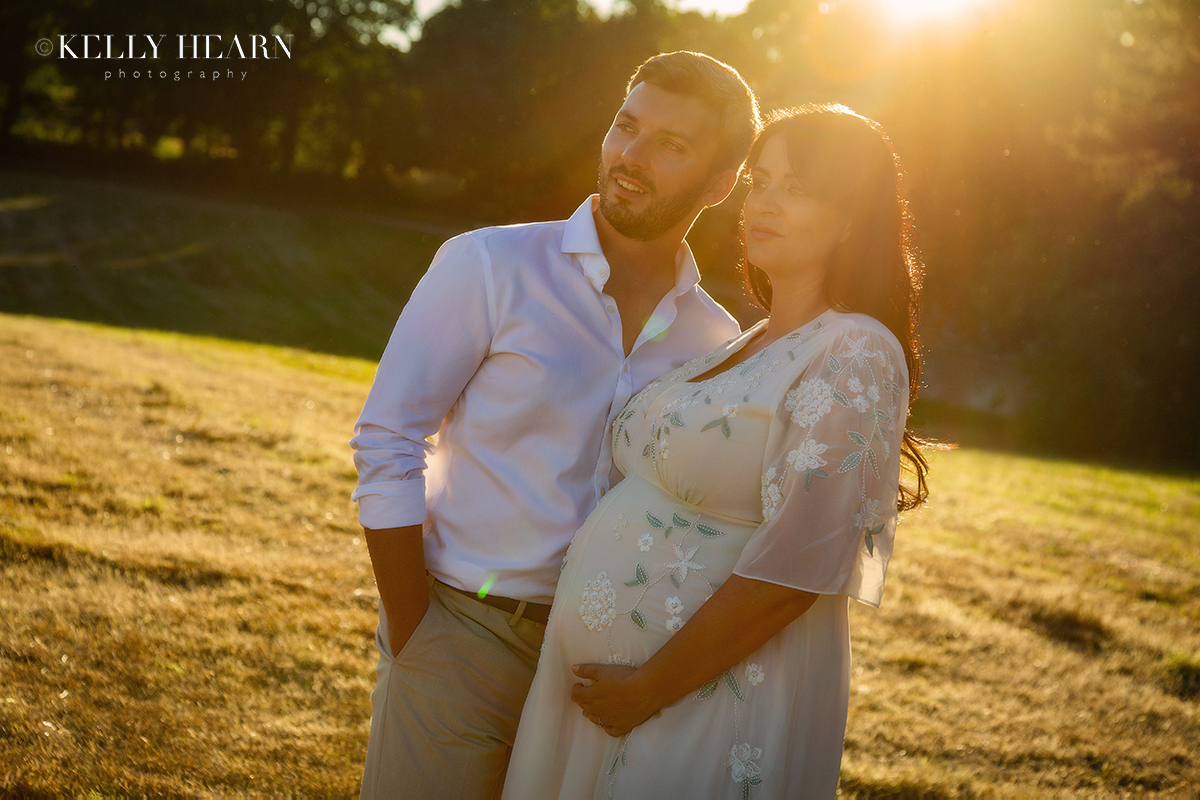 It was also a lovely opportunity for Emily and Paul to take a moment together, walking hand in hand to reflect on their day and look forward to their future.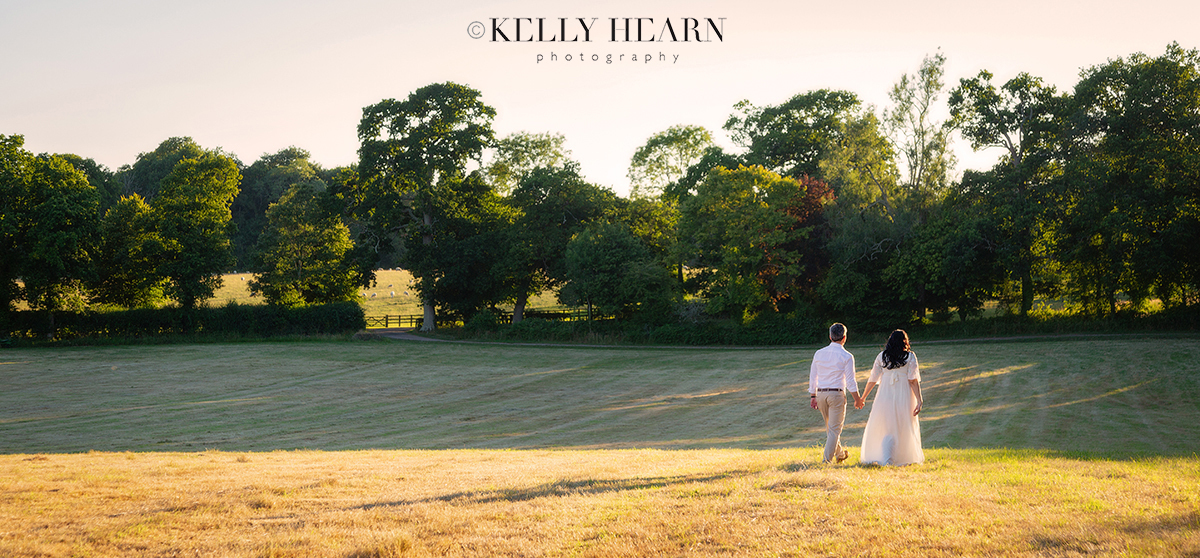 And as the sun was setting, the fire pit was crackling, drinks were flowing and the Tipi was filling to the tunes of DJ Paula Frost and saxophonist Lizzie Sambrook as they kicked off the party with festival classics to dance the night away.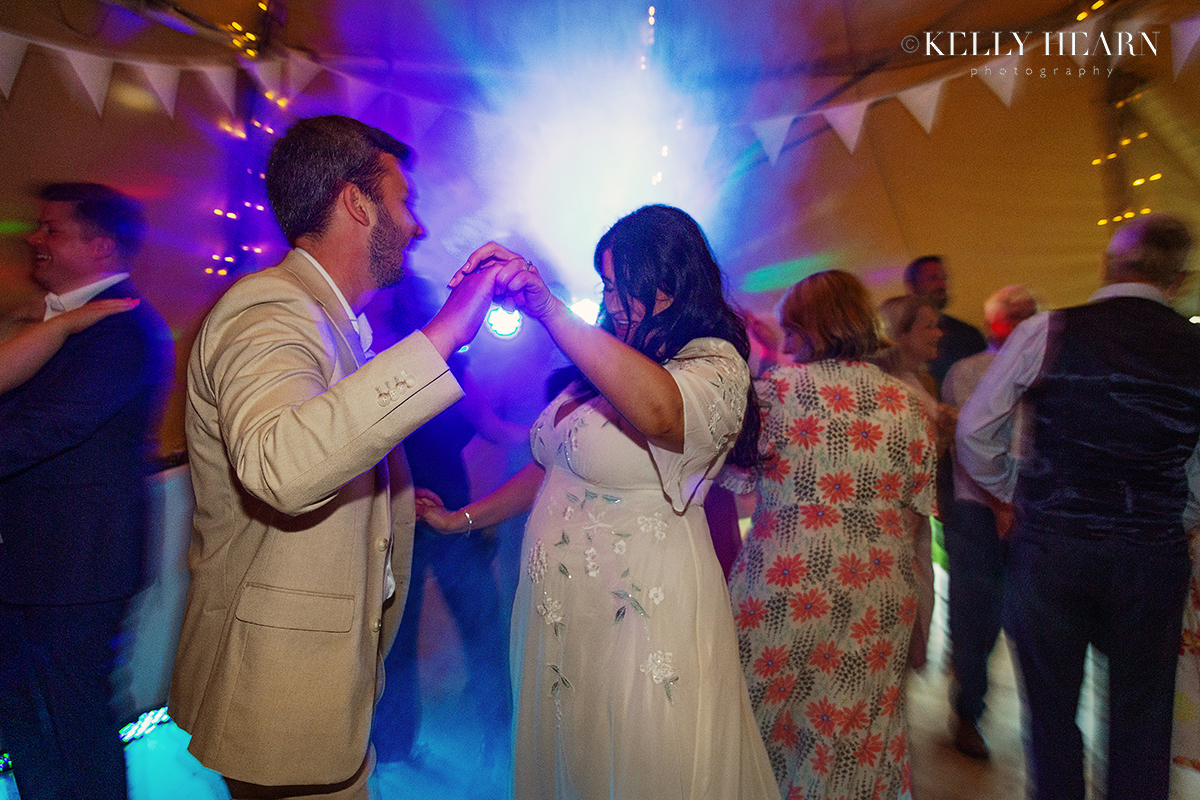 Emily and Paul, it was fabulous to be part of your wedding celebration and capture all of the fun with you and your wonderful guests. We wait with excitement to continue to capture your special life moments as you embark on parenthood and beyond.

Kelly x
Kelly Hearn A.B.I.P.P - A.M.P.A