Capturing The Summer
August 15, 2020
A Summer Portrait Guide to Locations

Summer! We love it! A time when our spirits seem a little higher, our mood a little lighter and the sunshine gives us energy to spring out of bed on light mornings and make the most of the long nights.
Every season has its merits when it comes to creating your perfect portrait but while we are soaking up this years' welcomed rays we aim to bring you the best that this glorious season has to offer. Grab your deckchair, a refreshing tipple (mines a Passionfruit Martini) and happy reading!
Hitting the Beach
The beach is probably the most obvious place to start for a summer portrait. With its unique lighting, open skies and wide variety of natural textures, not to mention all of those nostalgic childhood associations, it's no wonder it's such a popular location.
Plus, it totally rocks as a blank canvas for a silhouette composition – look at this family of five strutting their stuff under that high, dazzling sun.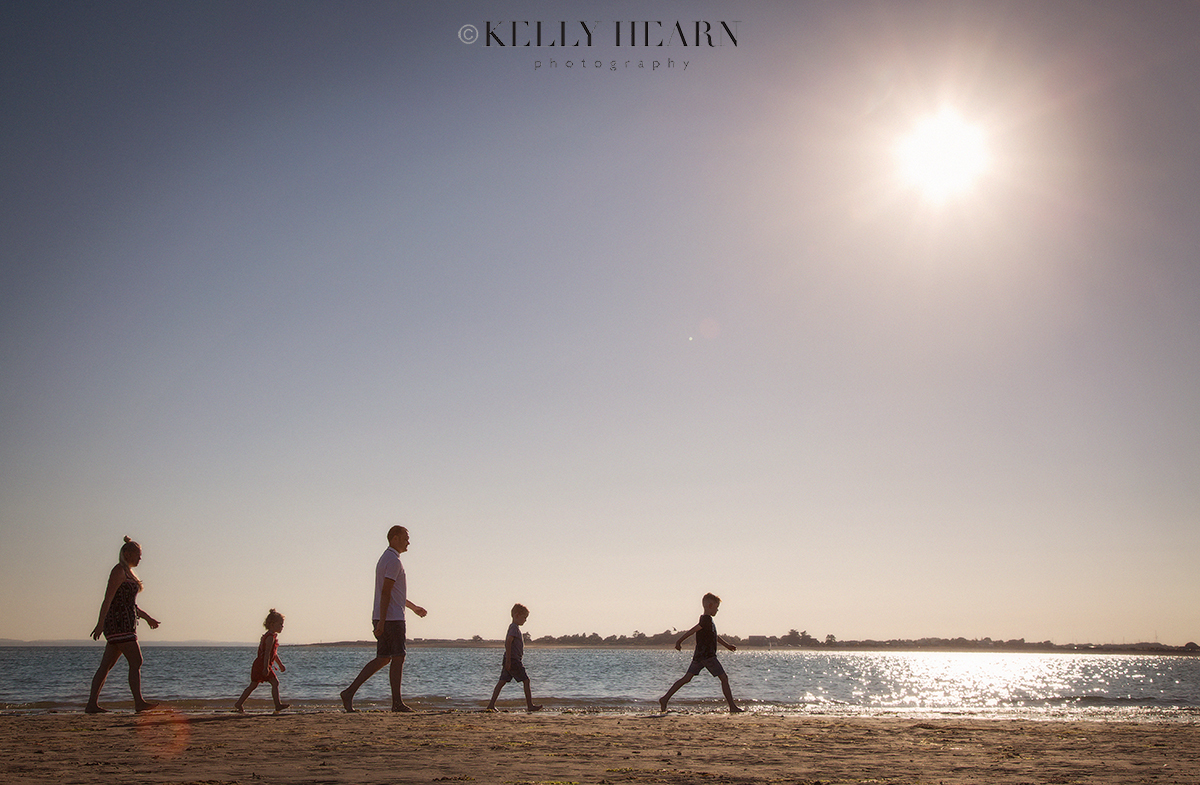 And if you take a step back from the shore you are often gifted with a fine palette of colours and solid wooden textures of a beach hut or two, brilliant for bringing that unmistakably British coastal vibe to your image.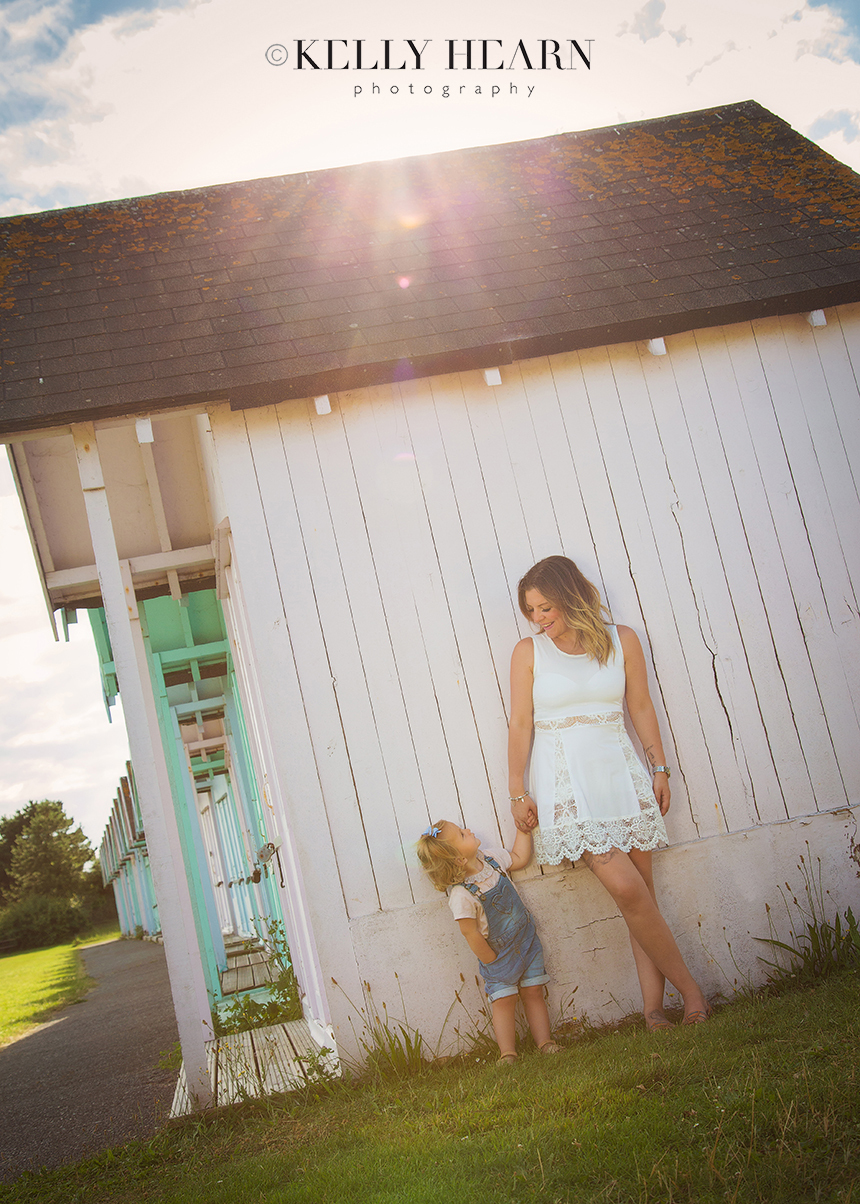 Venturing even further away from the shifting sands and lapping waves you'll soon realise that nature also has much to offer inland too. These long grasses and vibrant green trees perfectly frame this multigenerational family under the clear blue sky. We are so lucky with our coastal countryside location we are spoilt for choice…all the better to capture you and your loved ones exactly as you wish.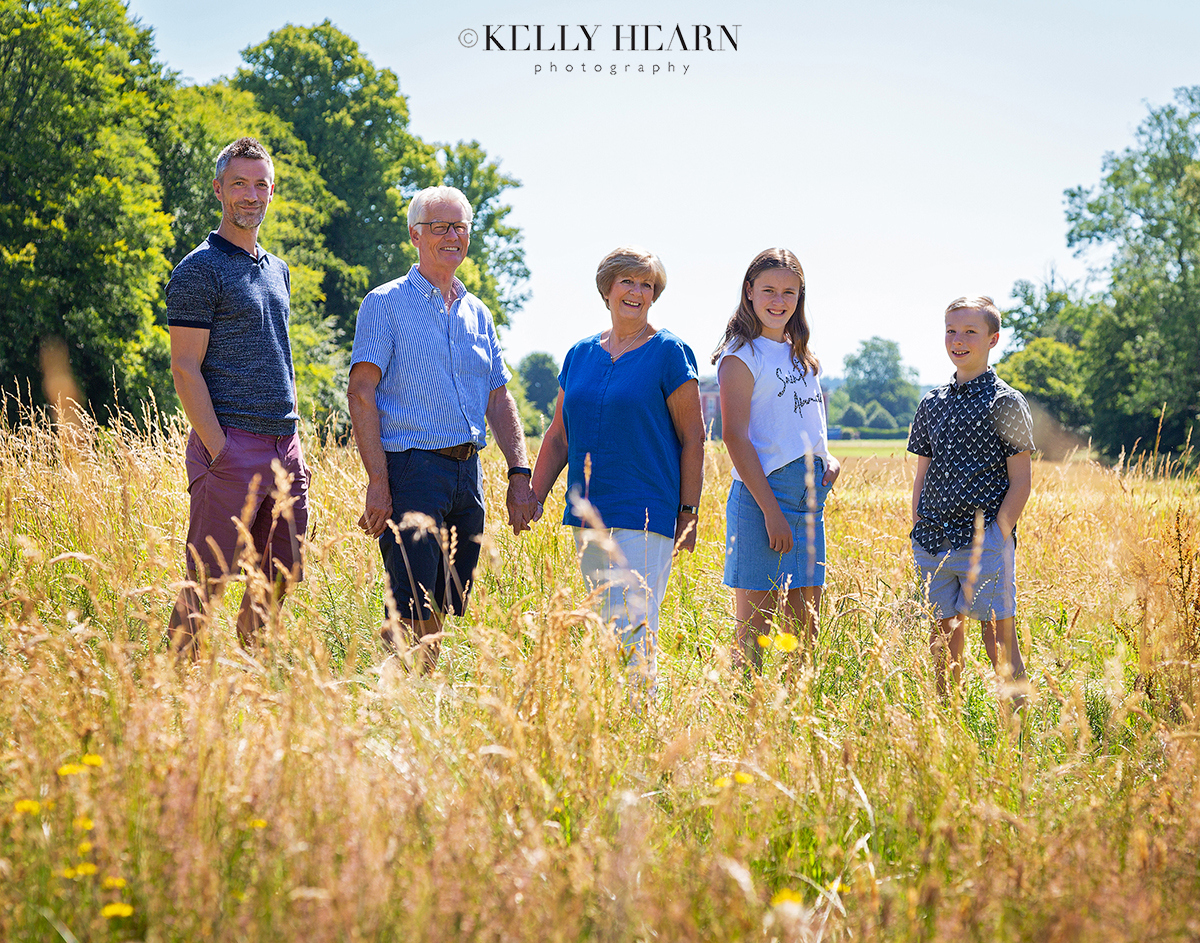 Two For One
You don't necessarily need to up sticks and move location to capture a varied style of portrait. One location can lend two very different looks.
Here the cool tones of these beach huts provide an edgy, solid foreground frame between which this stylish little fellow hangs out while his parents, just a stone's throw away, enjoy some romantic time under the bright blue sky.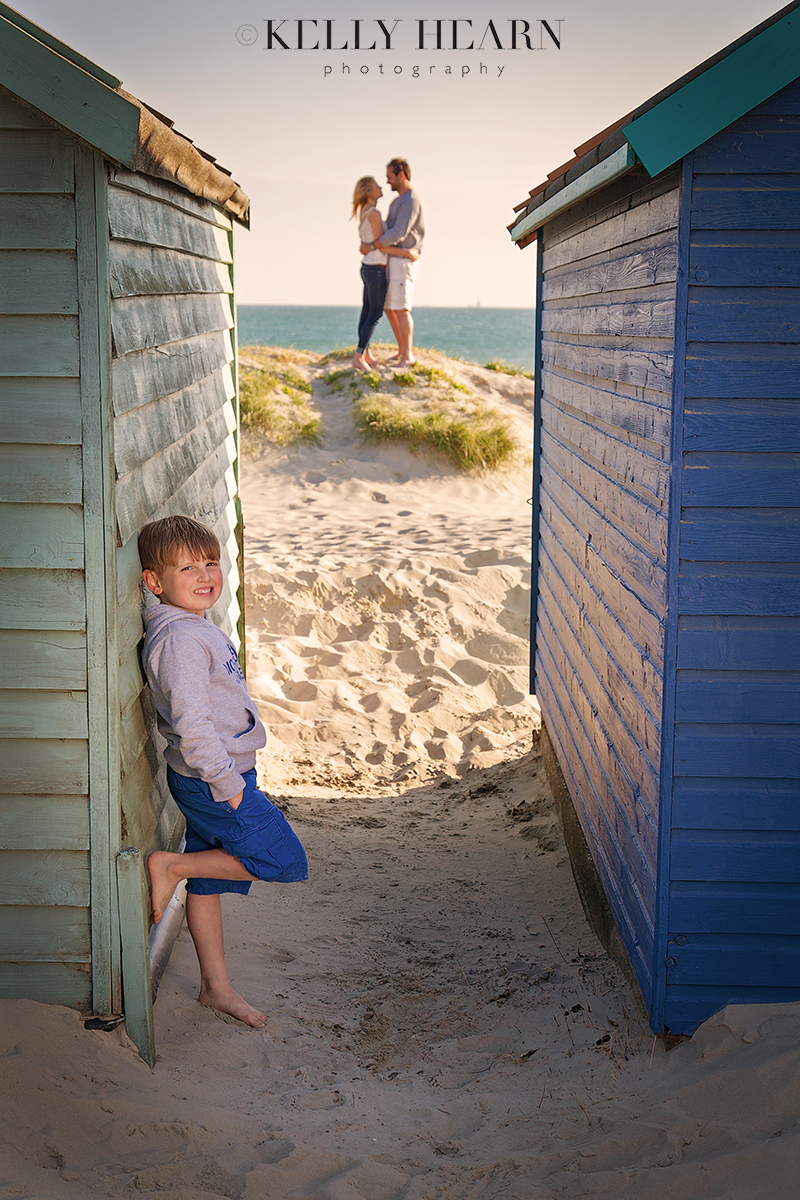 Whilst a little later we were blessed with a low setting sun radiating its gorgeous glow creating warming, soft orange tones in which the family came together again to bask upon the opportunistic wooden posts.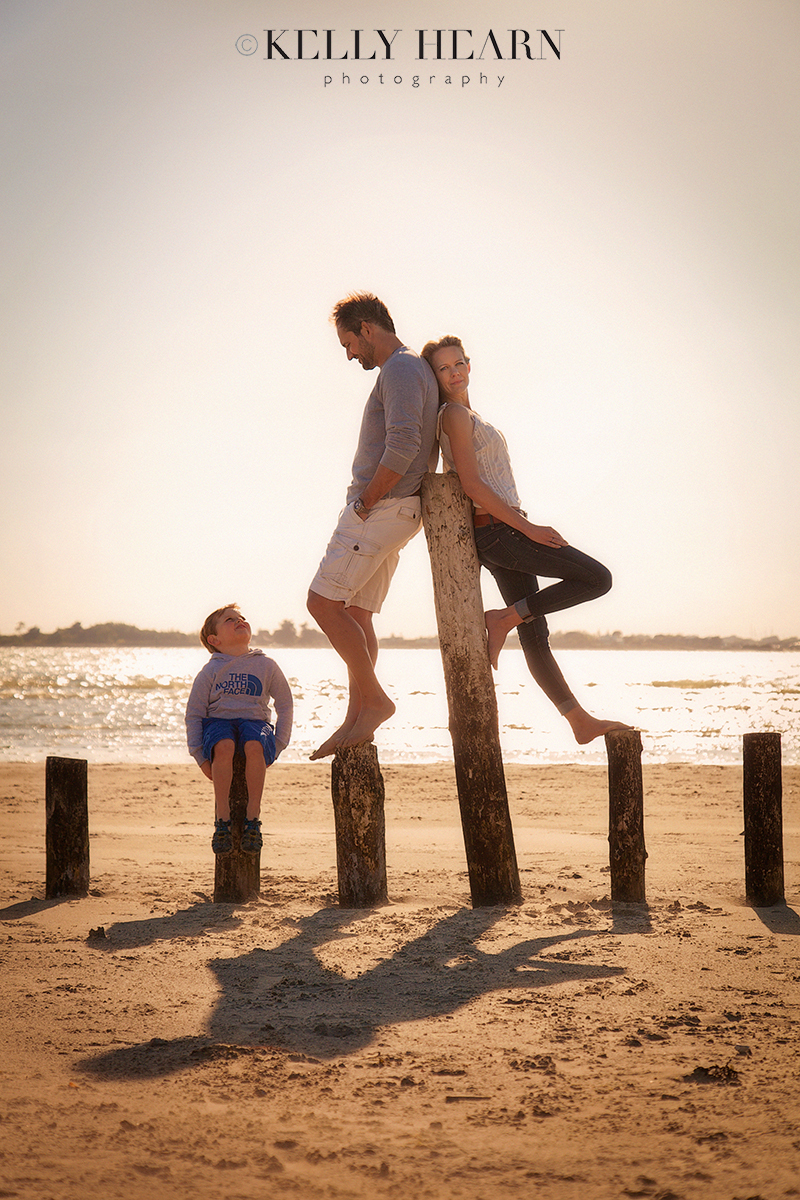 Don't worry, you don't have to be an expert in the sun's movements before you book a shoot! We know all the best times to get the most out of the summer sun and the varying light that it offers. So, if you are unsure about what time to book your shoot then we are here to advise you.

Similarly, please don't worry if the day you have booked isn't the hottest, most blue-sky day of the year, we can work with every type of light. The detail that can be captured even on an overcast day with whiter light can be amazing and often offer the opportunity to capture subtle pastel shades and soft cool tones.
Family Dynamics
Whatever the dynamic of your family we can make a portrait shoot work for you – you may be flying solo, coupled up, embarking on family life or surrounded by a small army! We even 'do' pets… Dogs are often the top choice to join their owners on shoots and it's always so lovely to see the bond between our clients and their fur babies!
This loyal pooch waited very patiently as its owners stole a moment on the sands during their engagement shoot.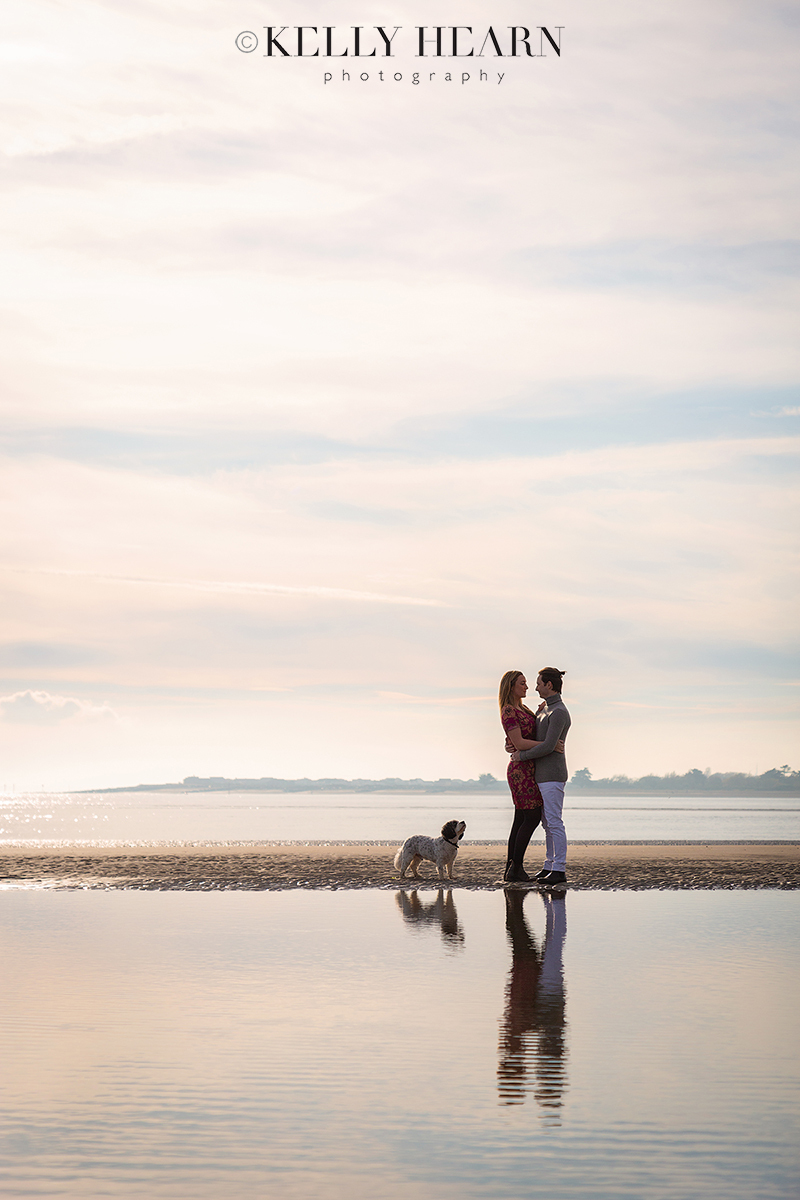 And just look at this curious canine enjoying the full attention and serenity of this couple before the new bundle of joy arrives!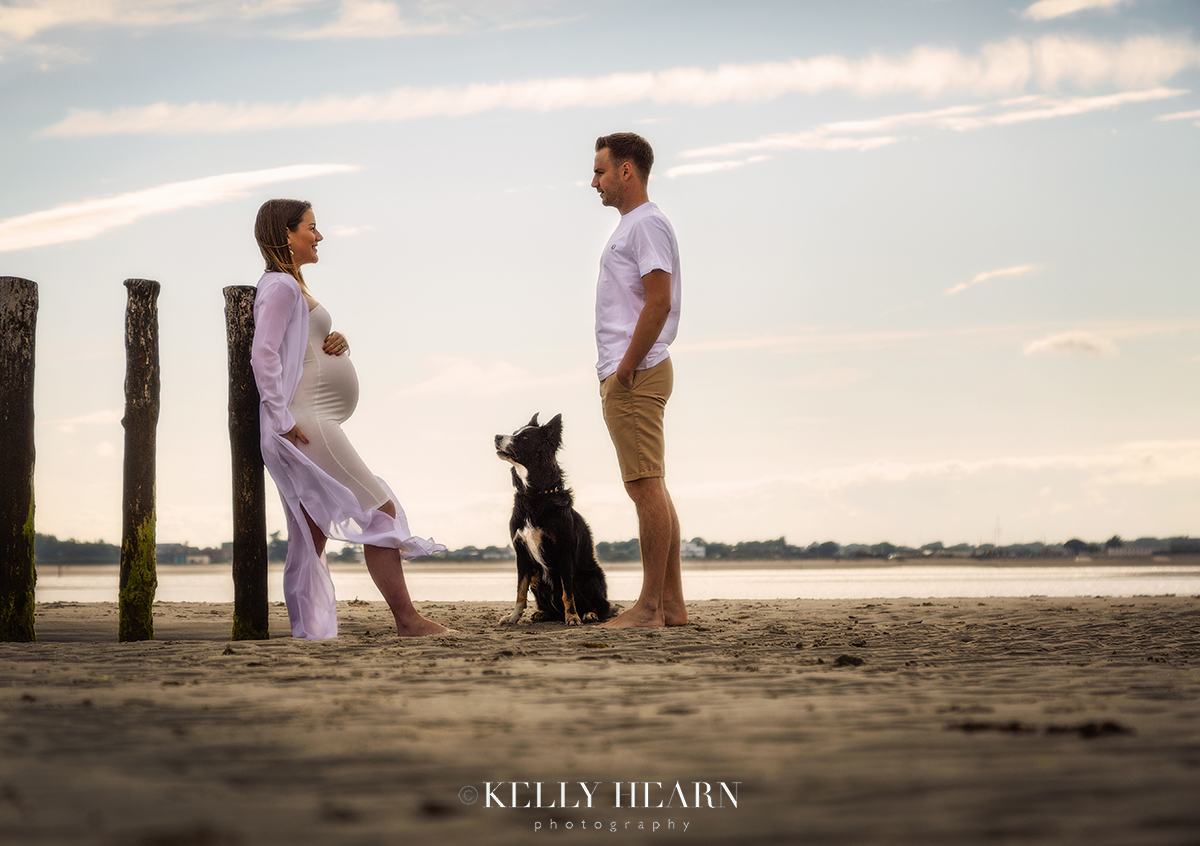 Of course, as much as we love a fur baby we absolutely love human babies too. It's always such a privilege to capture a mother-to-be and always such a joy to photograph those lovely little newborns.

KHP Top Tip: We tend to recommend that maternity portraits are booked during the third trimester so that your bump is definitely there for all to see.
A Bump-er Crop!
A sea of golden crops, fresh or harvested, never fails to provide a stunning backdrop for a summer portrait shoot and, like the beach, just a small change of location while you're there can really change the look of your portrait.
We don't know which is glowing more, the crop field or this radiant mum-to-be as she cradles her bump in the mid-summer sun. Such a dreamy image.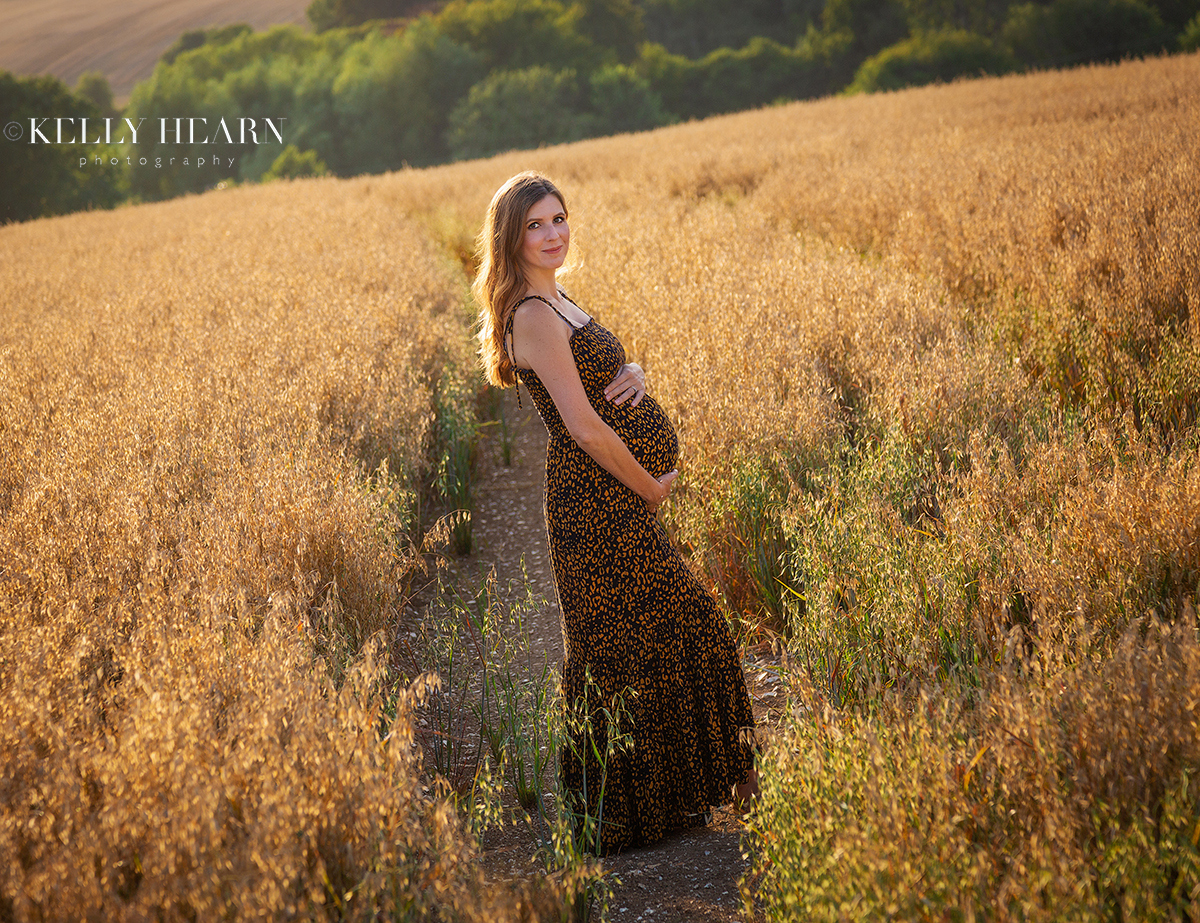 By mixing things up and taking a distant perspective, we really took advantage of the enormity of the hay bales and moody sky to create a striking, bolder but equally beautiful image. By the end of the shoot we had created a delightfully diverse portfolio of images showcasing this precious moment in time.

KHP Top Tip: It's often a good idea to plan your newborn photoshoot in advance. Think about what age you would like to start capturing them and in what setting given their due date and time of year. We can advise you on the best time to have your little bundle of joy photographed so that you get the images you have always dreamed of.

The Wonder Years
Our beautifully presented 'Life Boxes' are a popular choice with our clients for keeping their precious memories of their little ones as they move through their childhood years. With each landmark portrait kept safe and all in one place it's a priceless way to marvel at the difference in your growing child.
I absolutely love looking back at the portraits I took of my daughter. Just by including a few images for each year of her life I can see her changing right in front of me. I've done this since her birth, but it's never too late to start a Life Box.
I just knew this yellow dress would work brilliantly with the vibrant rapeseed fields. An example of how the colour of an outfit can be well chosen to compliment the subject's environment - another important consideration when planning a portrait shoot.
KHP top tip: When it comes to clothing simple and subtle is best. Where the background is of only one or two shades of colour, an outfit can occasionally be a little bolder without overpowering the natural setting. White, blues and pastels tend to work well in beach settings, and where the background colour is likely to be very strong such as in the Bluebell Woods or Lavender Fields.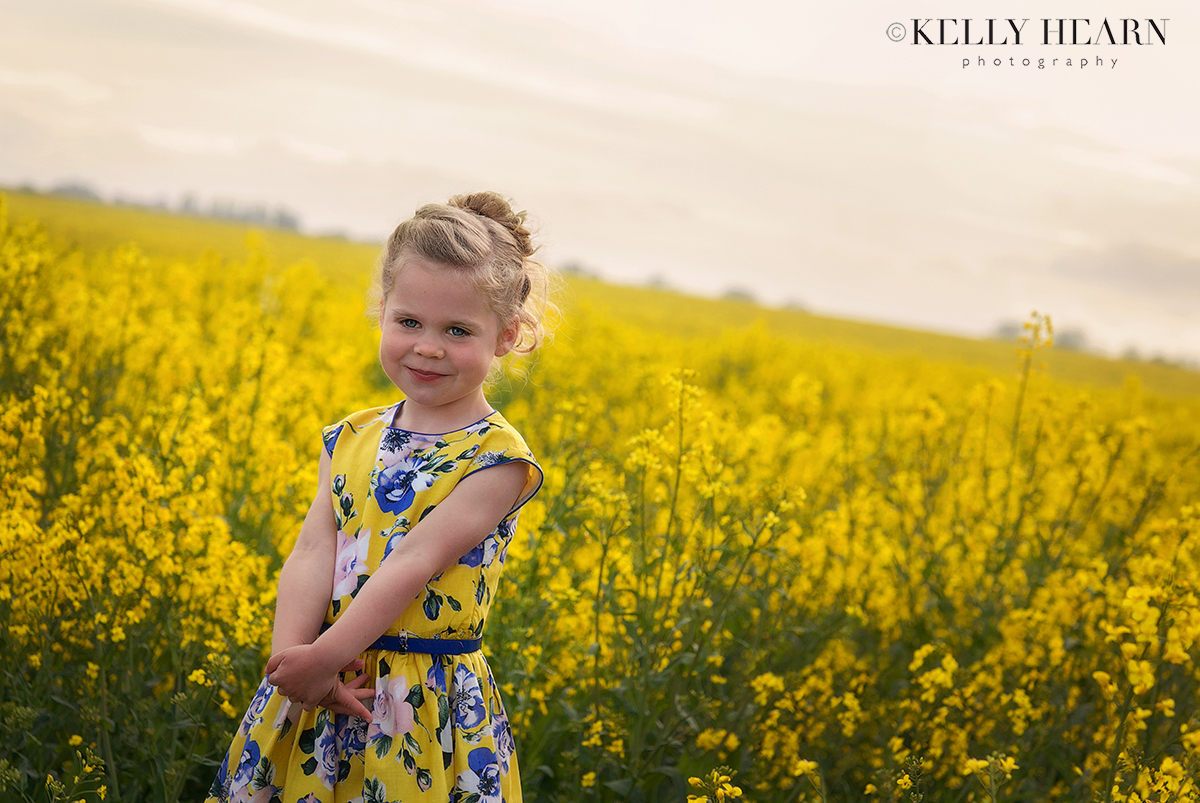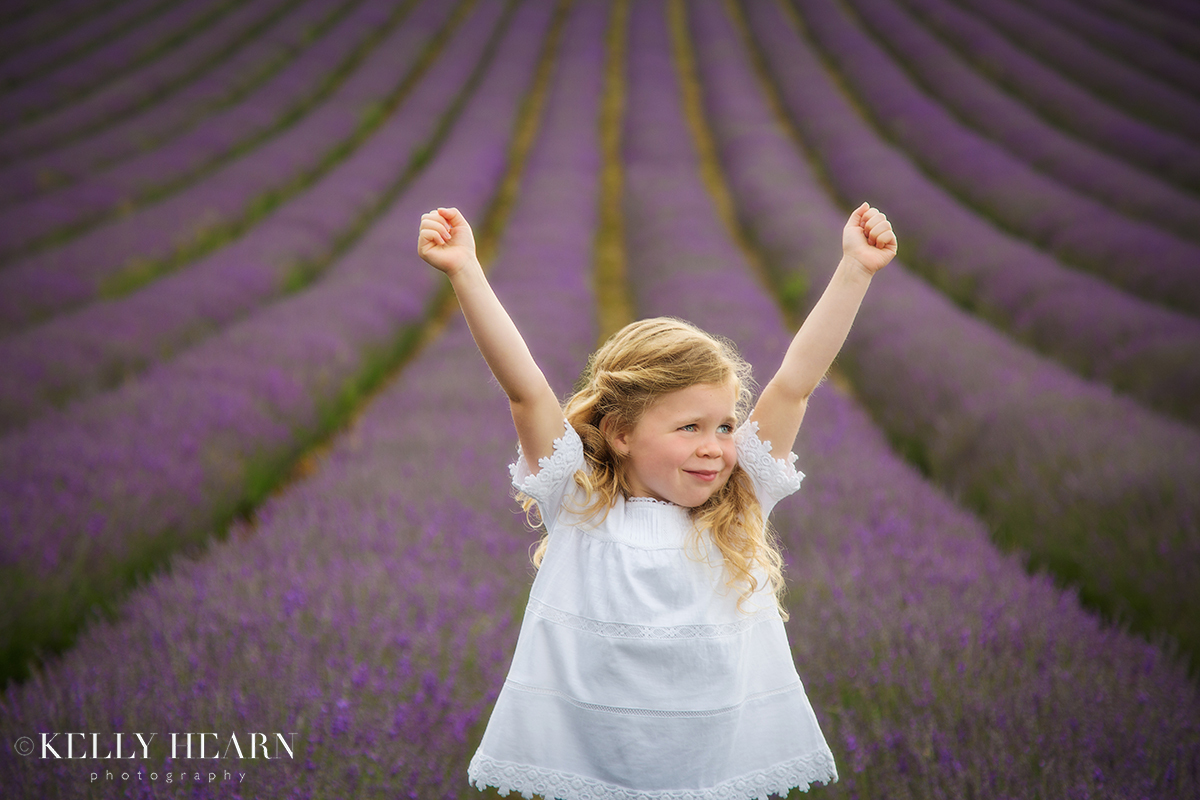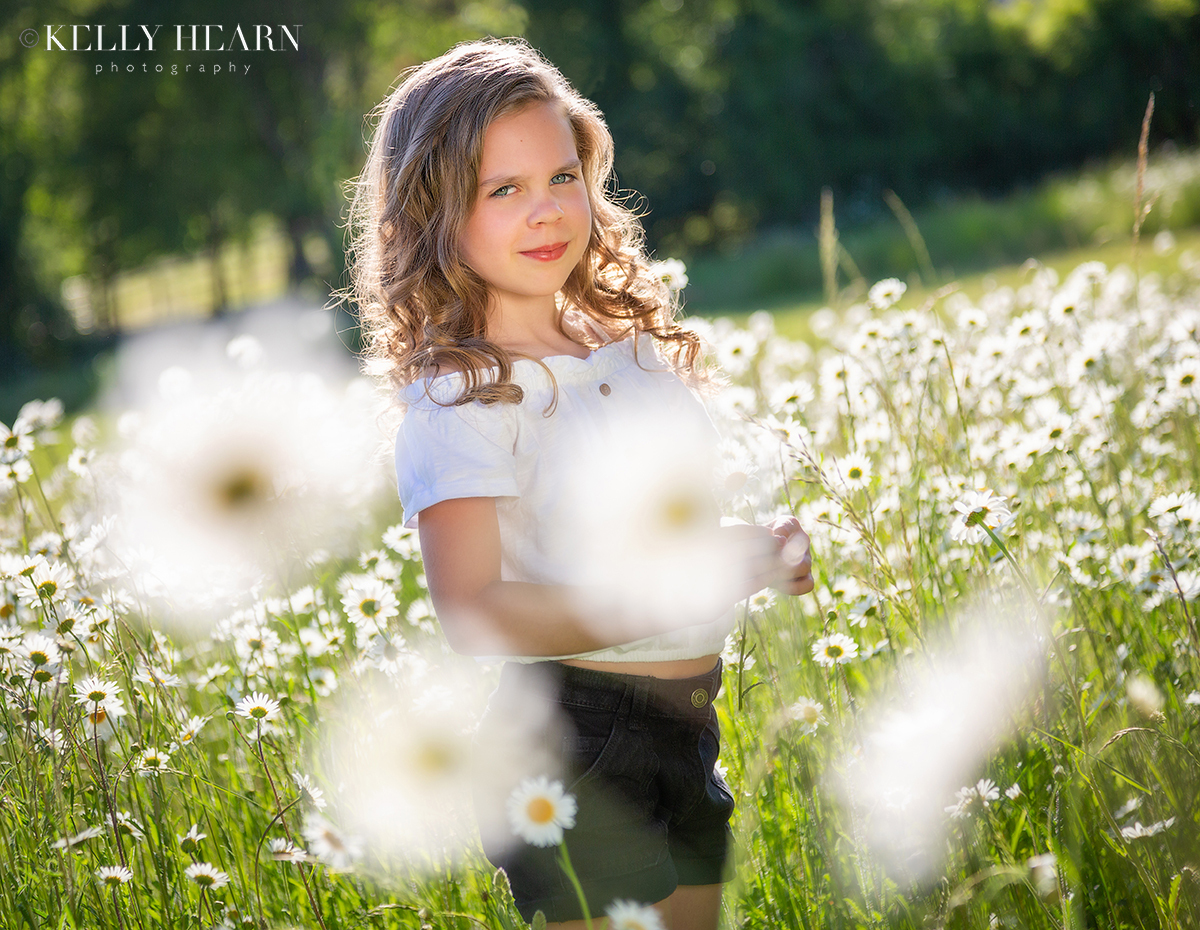 A Pop of Colour

It often really works well when your chosen location to photograph your children offers a burst of colour. This can play a big part in complementing the personality of your little humans as well as their own natural colouring so that their unique style and nature shines through.
Additionally, if you have a specified wall on which to hang your portraits, it is worth considering the dominant colours that the location will give your imagery and whether this will complement your home décor.
Photographing your children at any time from toddler to teen gives you the opportunity to capture their personalities forever before they move on from what sometimes seems like their fleeting childhood. We love capturing the dynamics of siblings and even cousins knowing the joy it brings to parents and grandparents alike.
KHP top tip: Choosing a location that suits your children can really boost the impact of the portrait. Capturing siblings or cousins together will be at its best if the children are having fun and feel relaxed in the chosen environment.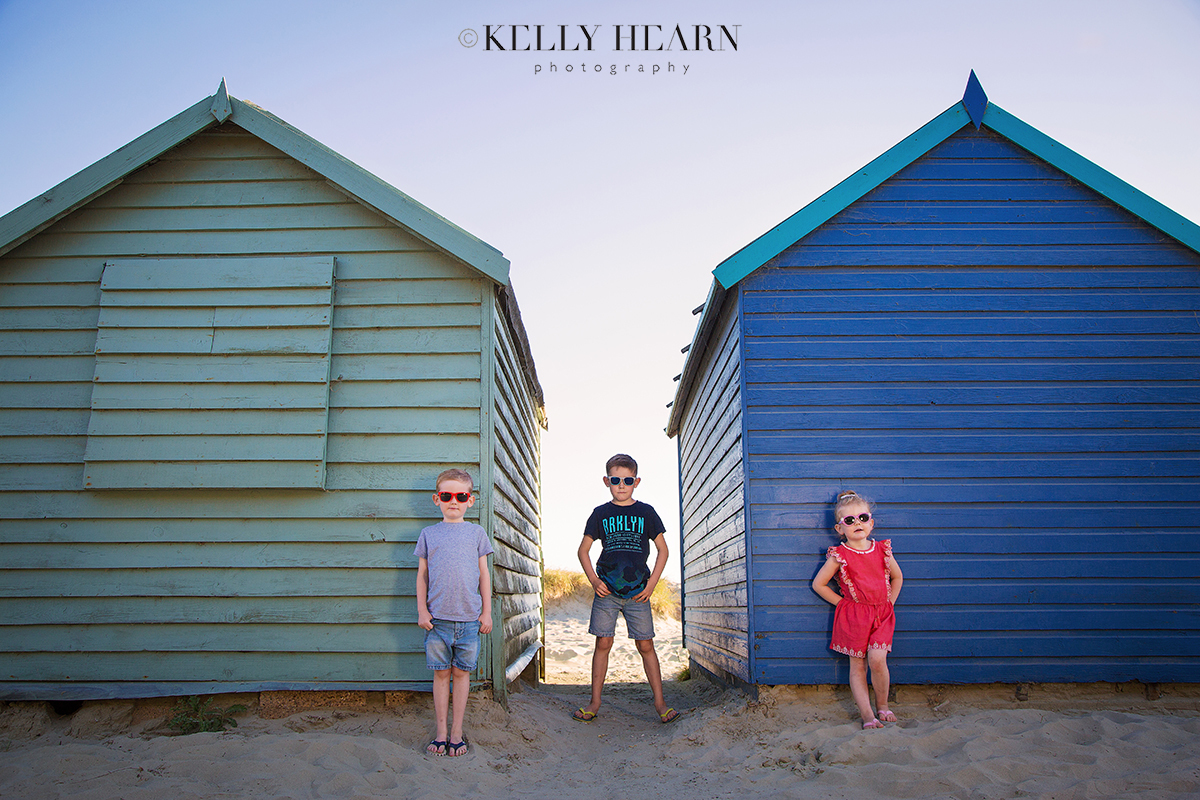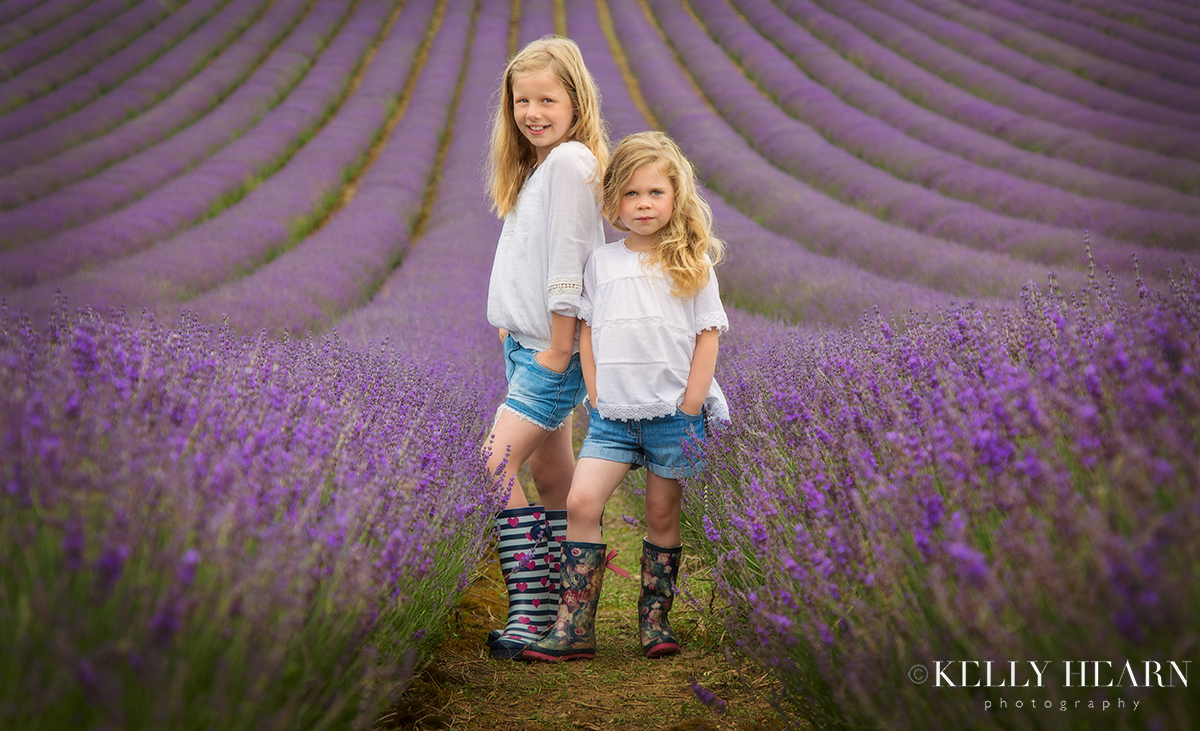 A less obvious, but equally beautiful, location for a summer shoot with the kids is in the woods. The lighting offers the intriguing contrast of a harsher light with deep shadows against bright highlights radiating down from high in the sky. With colouring, the rich, vivid lush greens of the dense foliage at this time of year provides a palette of strong and striking hues and tones.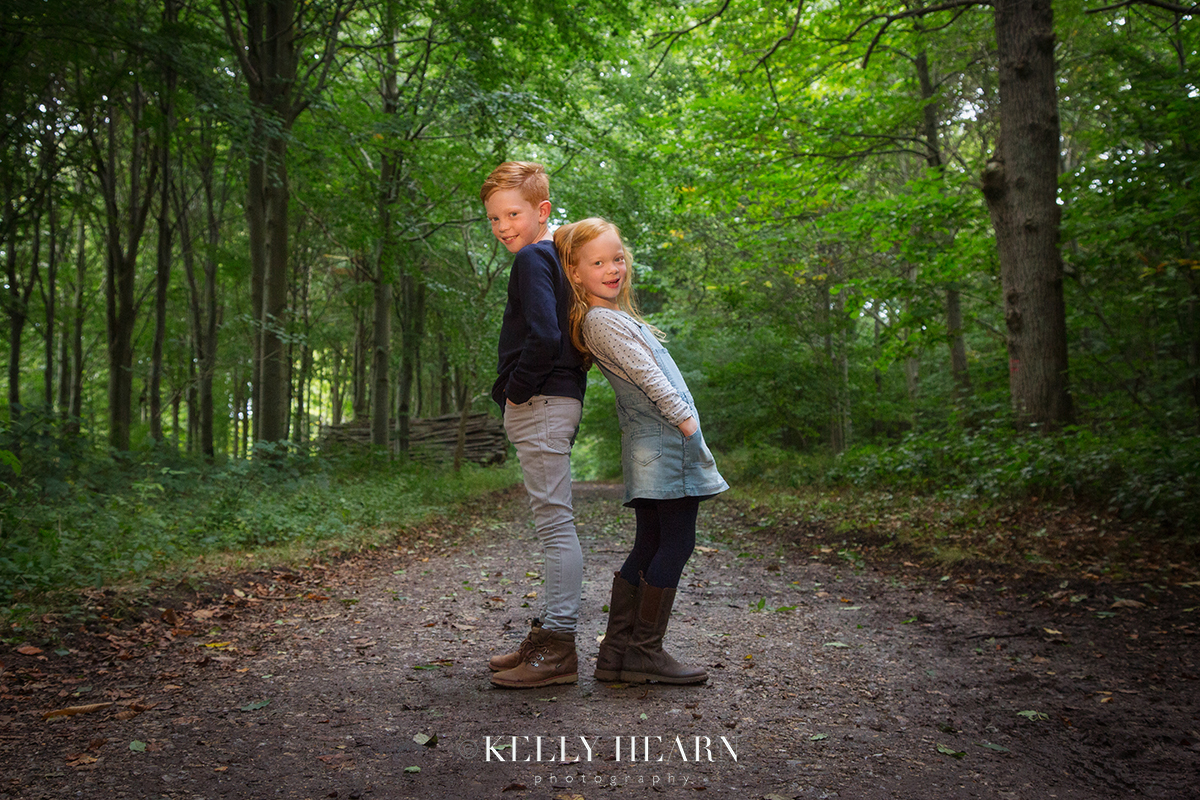 Fields of Gold

Just as one single location can lend itself to multiple styles, it can also lend itself to different life stages. We had a lovely time capturing the freedom and laughter of this cute little toddler as she explores her way around the soft wheat that is almost as tall as her!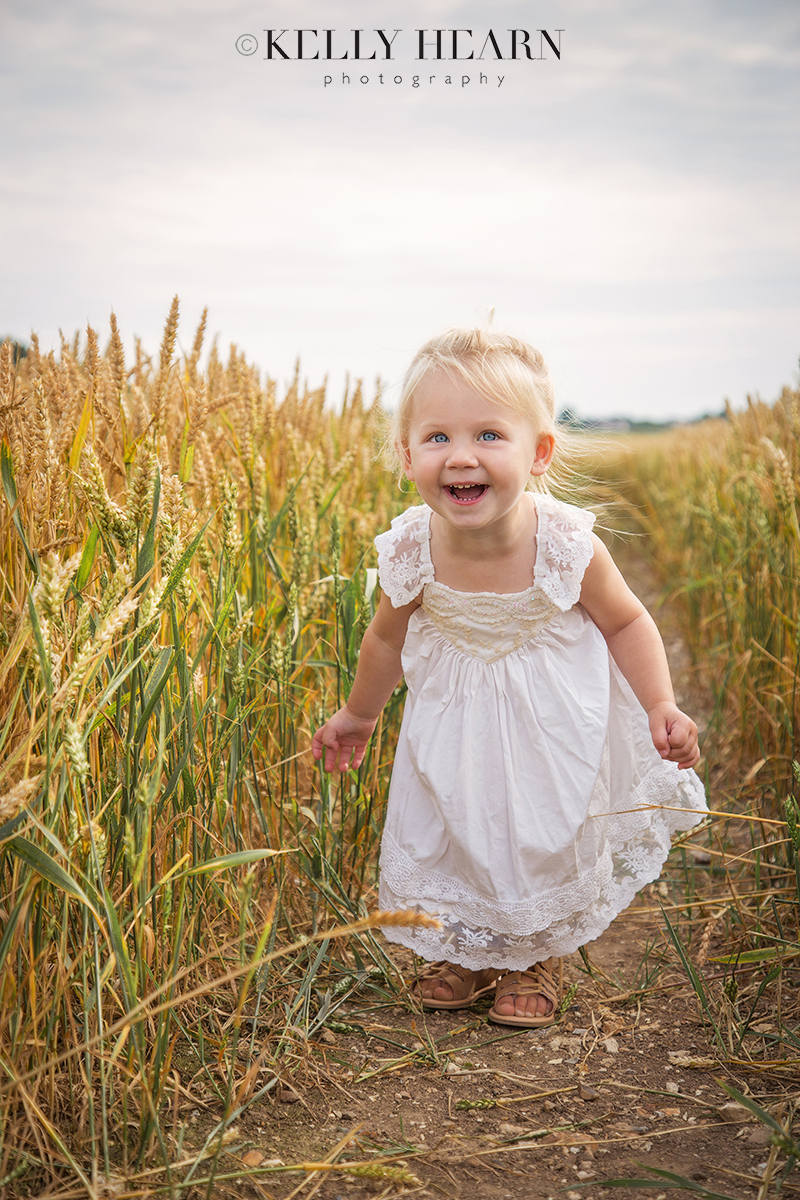 In contrast, when wheat is cut you can go for a more structured, imposing and artistic result that is perfect for adults. Stacked hay bales make excellent props for playing around with composition and exploring more unconventional styles for a couple shoot.

KHP Top Tip: This couple are totally styling it out with their choice of clothing textures and tones that really suit the look and feel of the surroundings. It's worth thinking about how your wardrobe choice on the day will sit with your chosen location.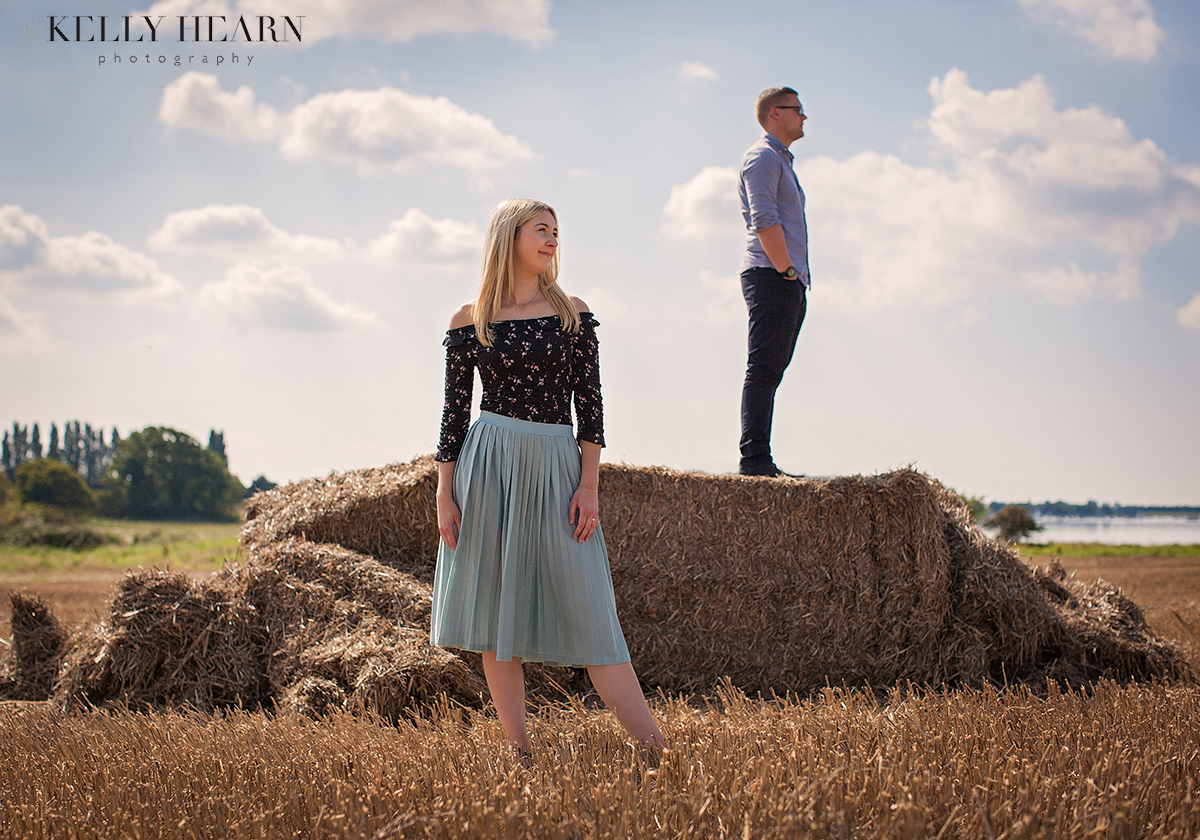 Personality

When couples ask us to photograph them we are always keen for their images to reflect their own unique relationship – so that their portraits are totally true to them. There was no doubt about this couple's love-of-life and fun personalities as they jumped for joy at their engagement shoot.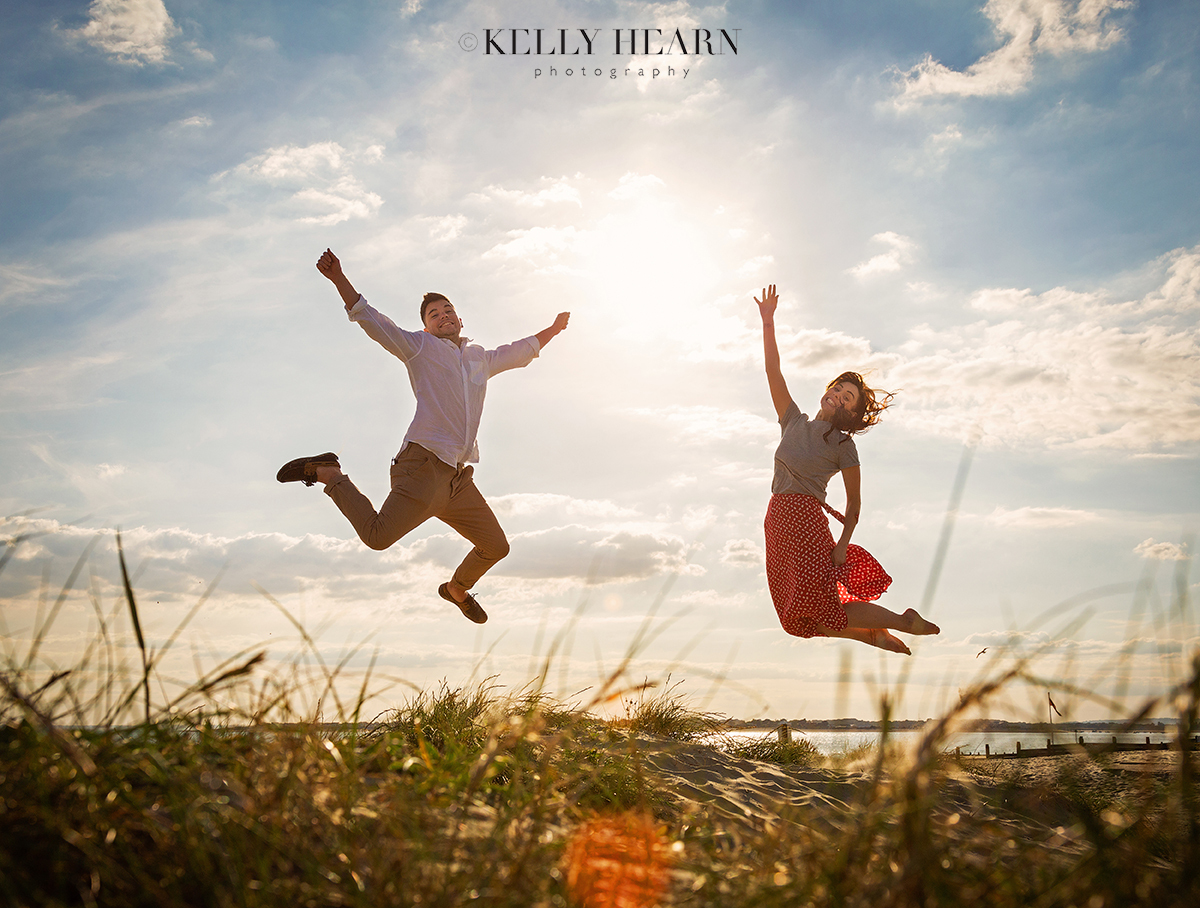 Whilst these dreamy lovers totally nailed the romance of a stunning silhouette as we harnessed the power of the light to bring emotion and create a sense of drama and placing the sun's rays between their hearts.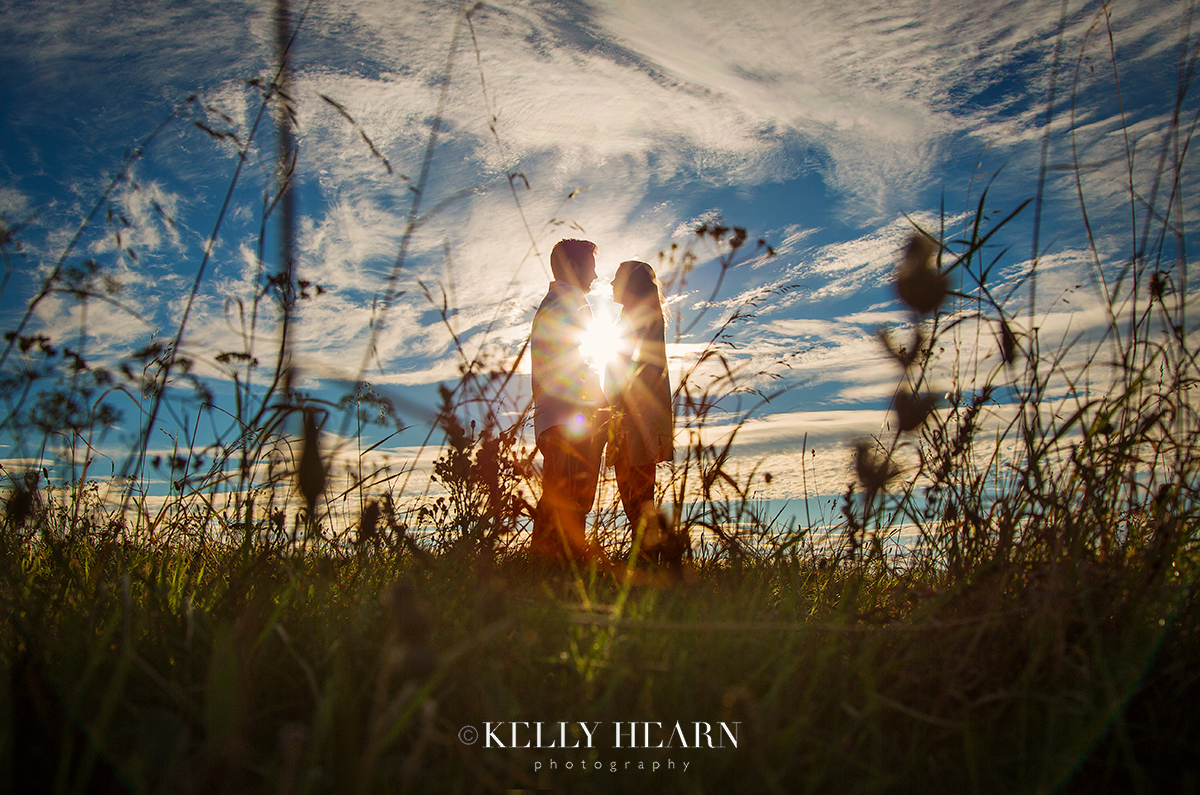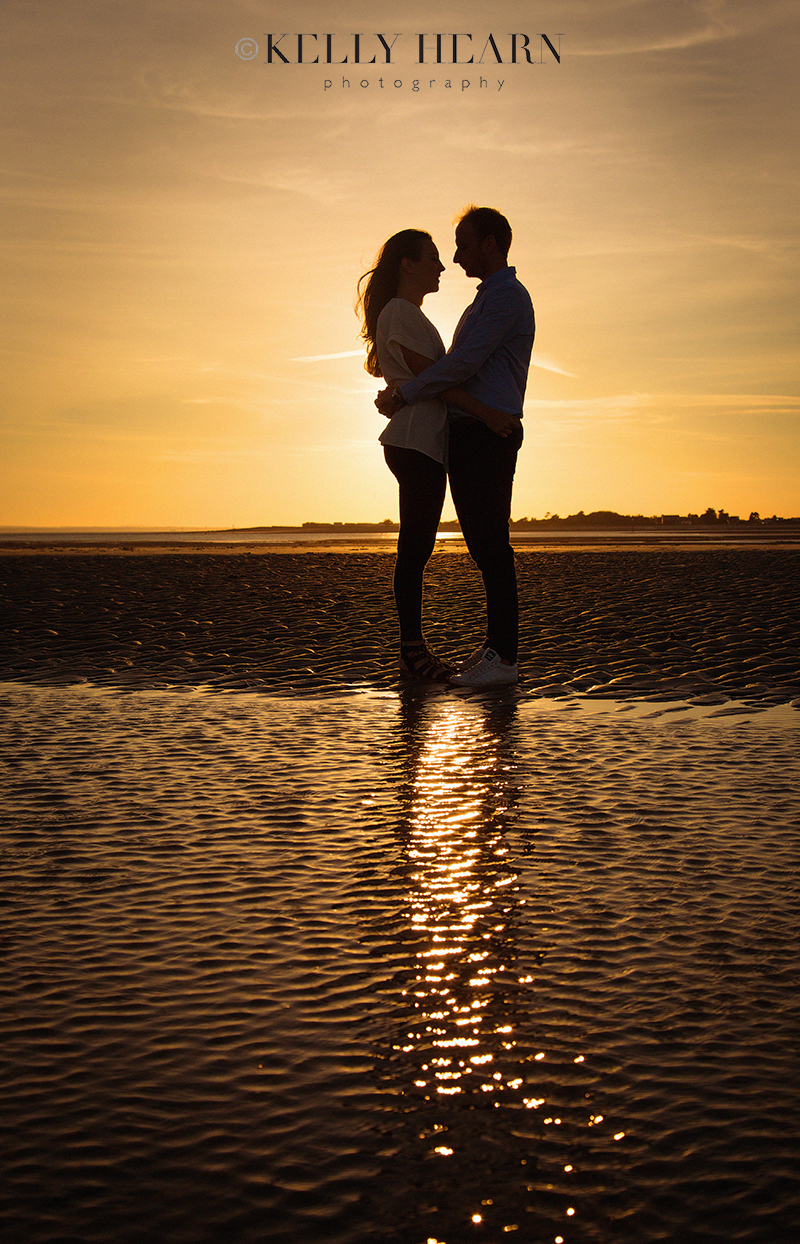 Final Words

So there you have it, the best of Summer Portraits and how they can be used to document the key developments, life stages and poignant moments in your life.
You may know exactly where you would like your portraits taken but if you need a little help we are always here for a chat, to get to know you and your family so that we can suggest a location most suitable for you.
Just drop us an email [email protected] or give us a call on 01243 375551.
It's not too late to take advantage of Summer 2020 and never too early to start planning the summers ahead of us – they soon come around!
Kelly Hearn A.B.I.P.P - A.M.P.A