The rainbow after the storm
October 15, 2014
Michelle & Mark's story in portraits
I write this blog with much emotion because the journey the French family have been on has been such a roller coaster ride, but one which they have survived with such determination, strength and courage. It's been a real privilege to have been able to capture a few of their precious moments in pictures and I feel truly honoured to have been a small part of their lives. Thank you Michelle and Mark for allowing me to share your story.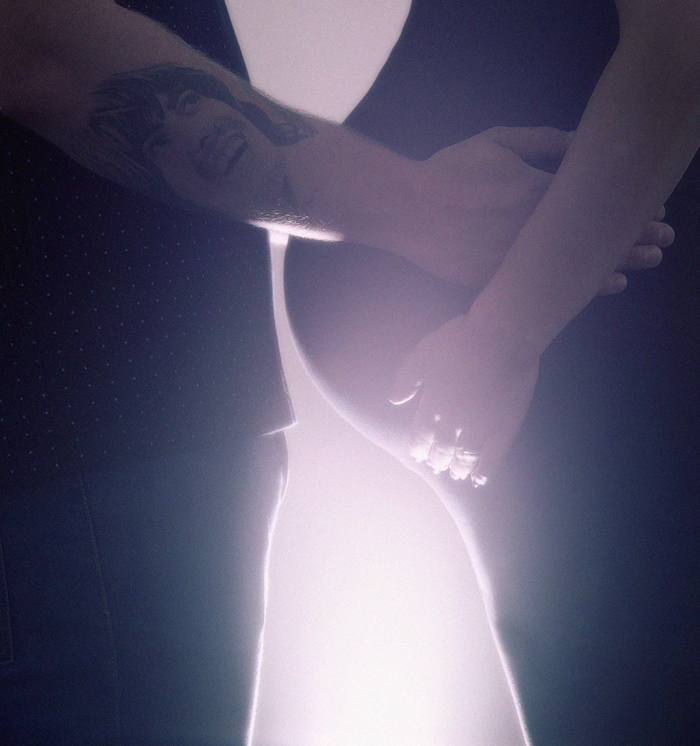 As a couple Michelle and Mark both have a unique style and love all things retro. Mark, a music lover and committed Beatles fan, even has George Harrison's face tattooed on his arm! After a few months of being together and totally in love Michelle fell pregnant with their first child which is where the story really begins.
Very sadly, just weeks before he was due to be born, an abnormal growth was noticed on a scan and their little Jacob did not survive to meet his Mummy and Daddy. Bravely Michelle delivered her stillborn baby on 4th February 2013 and the hospital were able to take prints of his tiny hands and feet for Michelle and Mark to treasure as keepsakes.
At Jacob's funeral a beautiful poem that had been sent to the couple was read out. The words rung so true and remained so valuable that Mark wasted no time in having several of the most meaningful lines tattooed onto his body, along with Jacob's hand and footprint. This permanent symbol would be a reminder that Jacob, their Angel, would always be with them and would never ever be forgotten. Through this incredibly difficult time Michelle and Mark were instrumental in raising awareness of baby loss, rarely spoken about due to how painful and sensitive a subject is it for many. The couple posted a picture of Mark's poem tattoo on social media and within days it had gone viral. Through this awareness, amazingly they were able to help others by raising money for Sands, a stillbirth & neonatal death charity.
Michelle and Mark pulled their resources together and put on a fantastic fundraising event, bringing Mark's love of music into the mix and selling tickets to a night of live bands. Suffice to say, the couple have done an incredible job bringing awareness and finding a peace whilst grieving their loss.
In the September of that year having been through such a traumatic experience that would challenge any relationship, Michelle and Mark had some brilliant news - they got engaged! A couple of months on, the couple were delighted to share the news that they were pregnant again and they came to me for a pregnancy shoot when Michelle had reached 30 weeks. They shared their experiences with me, talking of the previous few months and explained how amazing it was to have the chance to have another baby. I felt so honoured that they chose me to capture these sacred pregnancy portraits and we all felt the excitement and anticipation of what was to come. Second chances are so wonderful.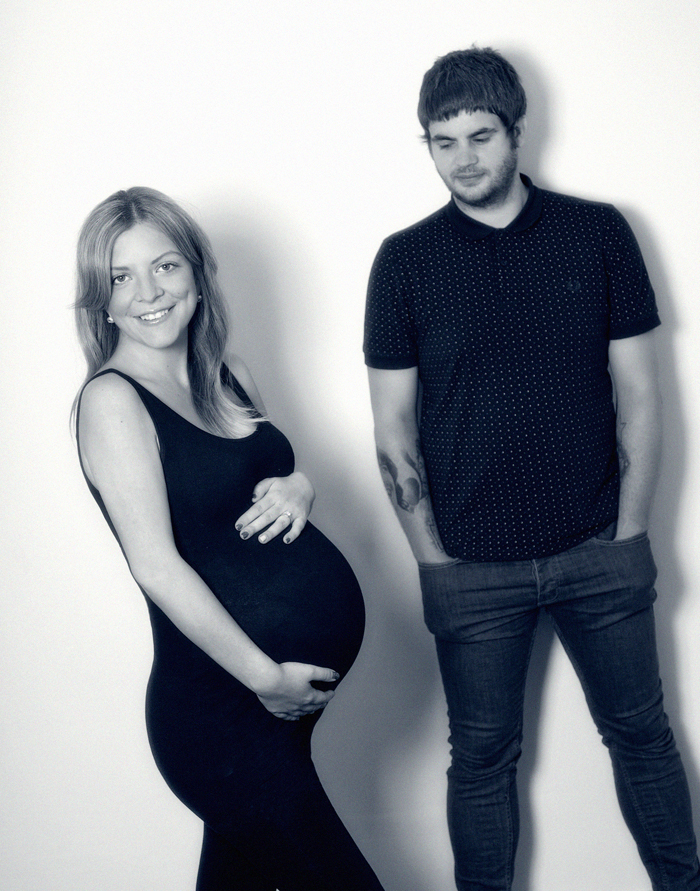 Knowing the couple's appreciation of all things retro I treated the pregnancy images with a muted tone and we ensured that Mark's guitar and Beatles tattoo were prominent features! The headphones added a bit of a humorous touch which I felt summarised Mark's and Michelle's passion for music and hope that their baby would be equally as musical! The sense of fun they brought and positive spirit at the shoot was just inspiring!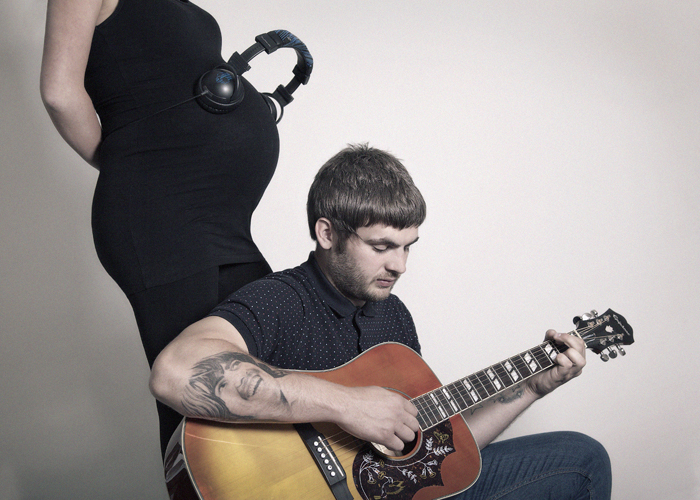 It was not long before I hear the fantastic news of their baby daughter's birth! A good healthy size at 8lb 11oz, Everly was born on 8th August 2014 and was perfect in every way. Having endured a mighty storm, Mark and Michelle's Rainbow Baby, their hope and dream, was finally in their arms.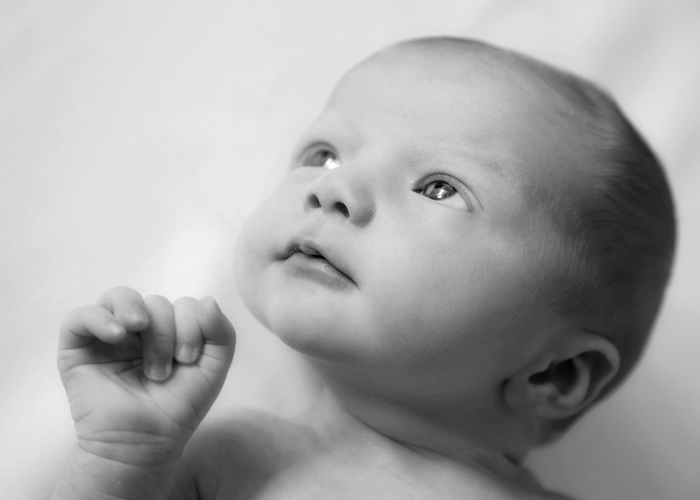 Michelle and Mark were keen to get Everly into the studio as quickly as possible after her birth to capture some baby portraits of her tiny and new. Just twelve days after giving birth I met the beautiful Everly as they came to my studio for the portrait shoot. Michelle had ensured me she was a sleeper and that it'd be a doddle to get the pictures the couple had envisaged. A typical nosey girl, Everly decided to be awake and alert checking out everything that was going on!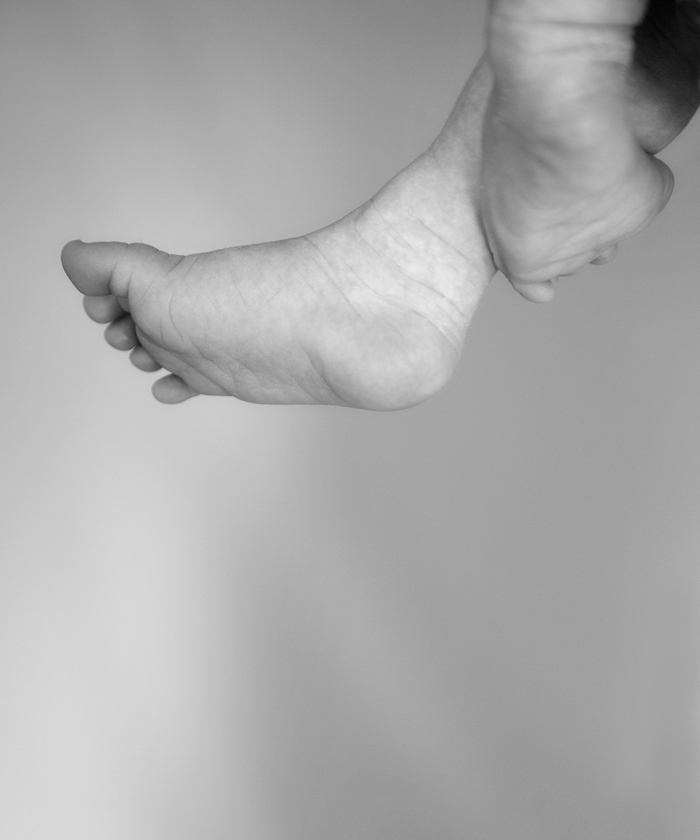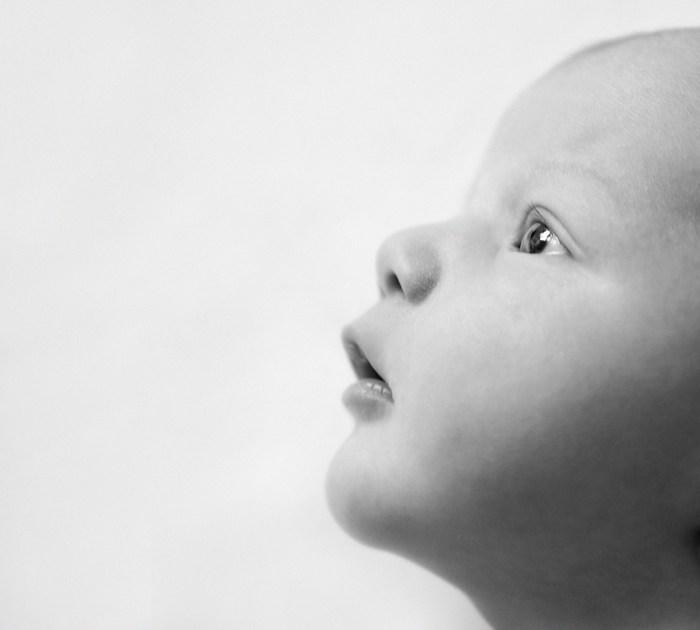 After an exhausting photoshoot, Everly soon conked out and we laid her asleep on Mark's guitar to have a nap (as you do!). It was lovely to have this same reference from the pregnancy shoot and were pleased that the images would sit well together on a gallery style photo wall that the couple had planned for their home. Two of Mark's loves combined in one picture resulted in one of the couple's favourite images.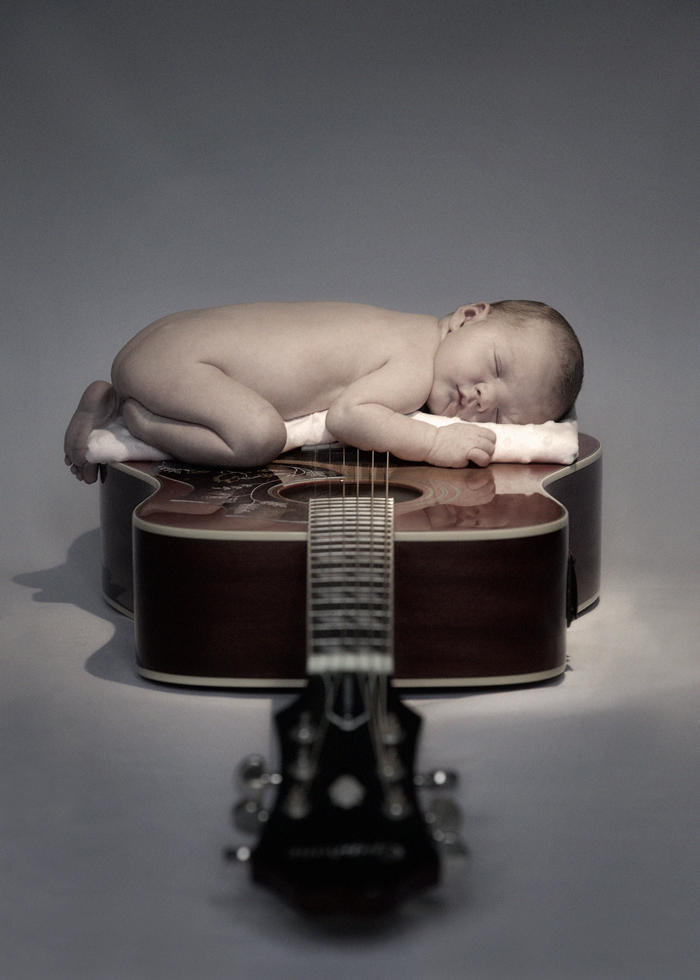 This final and most precious of pictures totally sums up the story of this lovely family. The tattooed poem will continue to serve as a reminder of Jacob and reveals a connection between Everly and the big brother that she would never meet. During the shoot Everly moved her hand and placed it on Jacob's footprint. We all felt in the moment that this was a truly touching and significant thing that should never be forgotten.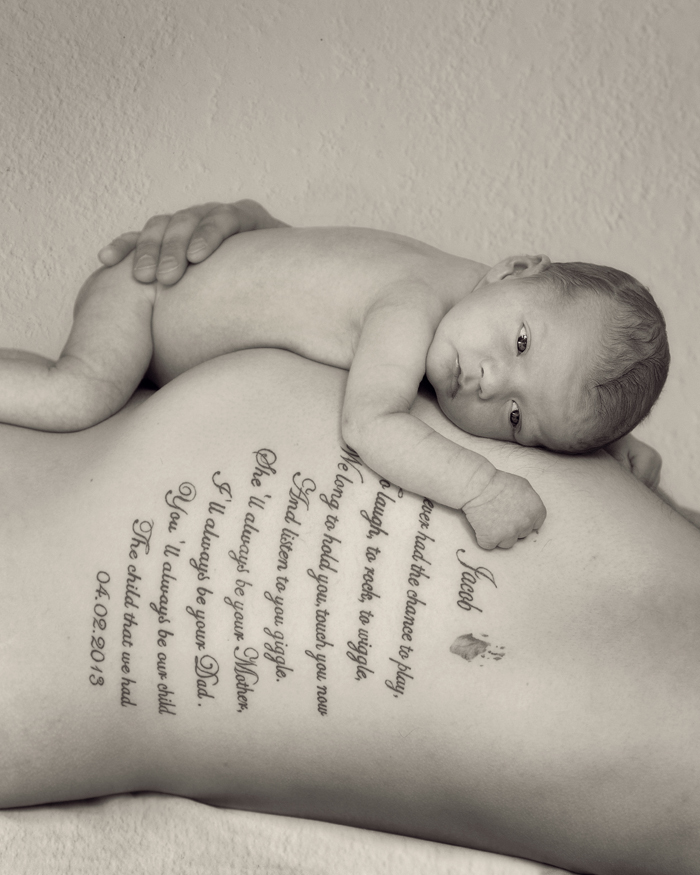 The courage and strength shown by Michelle and Mark as represented in these pictures is almost beyond words. When I consider the path this family have travelled and to see what positivity can arise from tragedy, I am honestly blown away. And in equal measure I feel wonderment and excitement about what the future holds for them. One thing is for sure, I know this future will be bright and sunny with with clear blue skies and hopefully more rainbows!
Once again, thank you to Michelle and Mark for your honesty and openness in this process, to help others who have walked this path is so generous and brave. I really look forward to the next shoot of Everly as she grows and laughs. Watch this space…
Lots of love,
Kelly x
Kelly Hearn A.B.I.P.P - A.M.P.A