A FIZZY FUNNY FEELING
December 10, 2021
Lucy and Danny's Summer Upwaltham Barns Wedding
Upwaltham Barns' courtyard was buzzing with joy and happiness as this colourful shower of petal confetti rained down on this ecstatic couple back in August.
This was exactly the atmosphere that Lucy and Danny had planned and hoped for their wedding day - "One Big Happy Party". They surrounded themselves with all their friends and family to help create a celebration of celebrations.
Knowing the vision for their big day gave me licence to inject my own brand of fun hoping to bring out all the laughter and joy in their photographic moments. Ensuring that the essence of their day was captured just as it happened, in a natural un-staged way.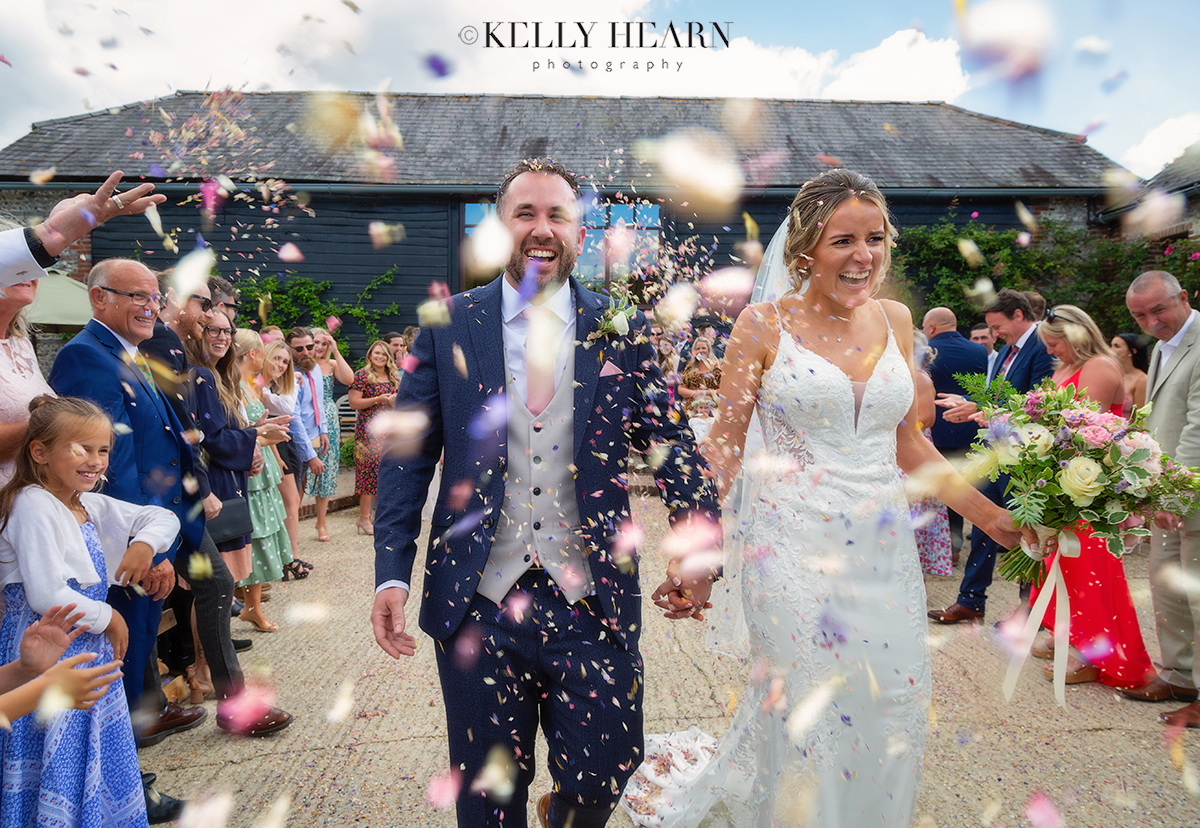 Bottoms Up!

Their gin and prosecco inspired venue decor helped set the vibe for their big day with a gin themed table plan and prosecco cork table place name holders. One glance and the guests knew they had been given the nod to let their hair down; with spirits flowing and fizz popping they certainly got this party started!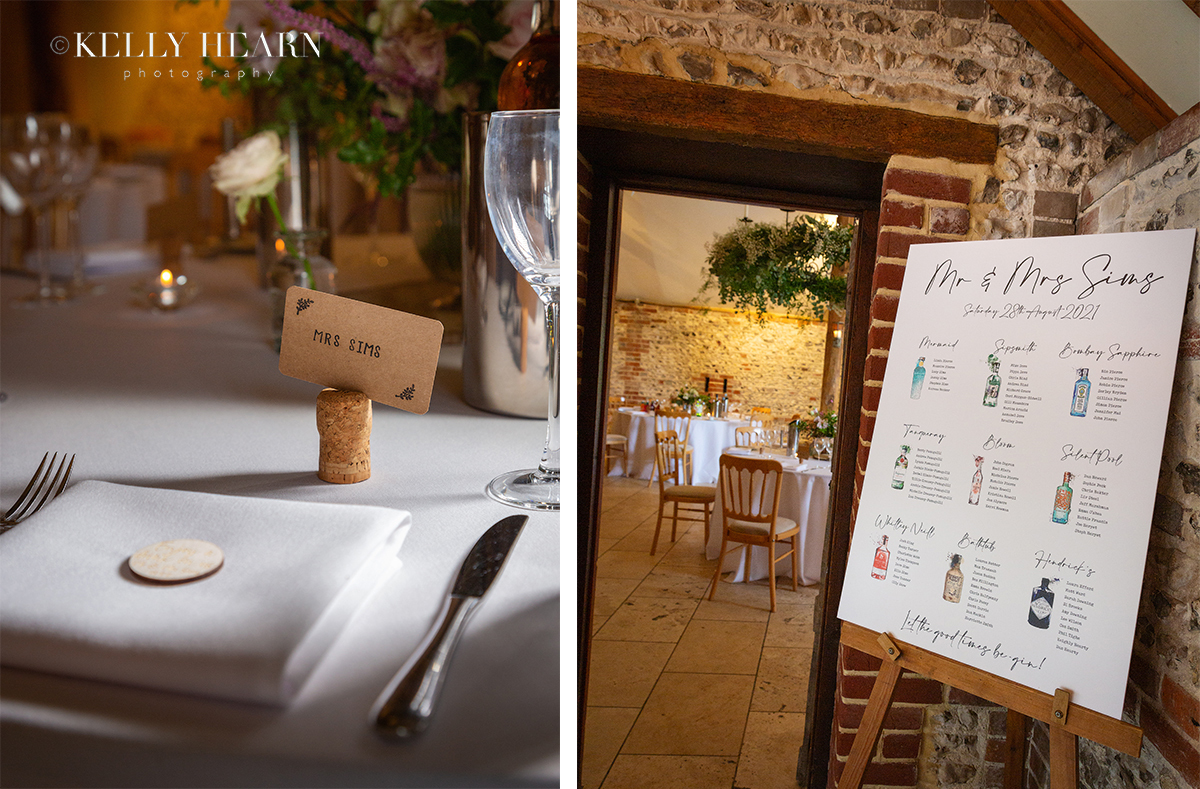 This gregarious couple kept it classy with a classic wedding table layout in the South Barn, each table topped with a gorgeous flower arrangement complementing their chosen delicate pastel colour palette whilst above, the grand candelabras hung adorned with exquisite foliage trimmings.

An extra special touch was added by the delightfully summery festival style bunting lovingly crafted by Lucy's mum which trailed beam to beam.
These natural and rustic personal touches were impeccably suited to this glorious countryside venue nestled in the South Downs National Park. With its lovingly restored, traditional Sussex long flint barns they helped create a warm and friendly ambience in which to enjoy the delectable wedding breakfast by caterers Nibbles 2 Nosh.
Lucy and Danny's clothing style was also a perfect fit. Lucy looked super stunning in her Stella York gown from Anya Bridal complete with makeup by Emily Clare and hair by Natasha Chanel Hair and Danny looking dashingly dapper in his tailored suit from Astares.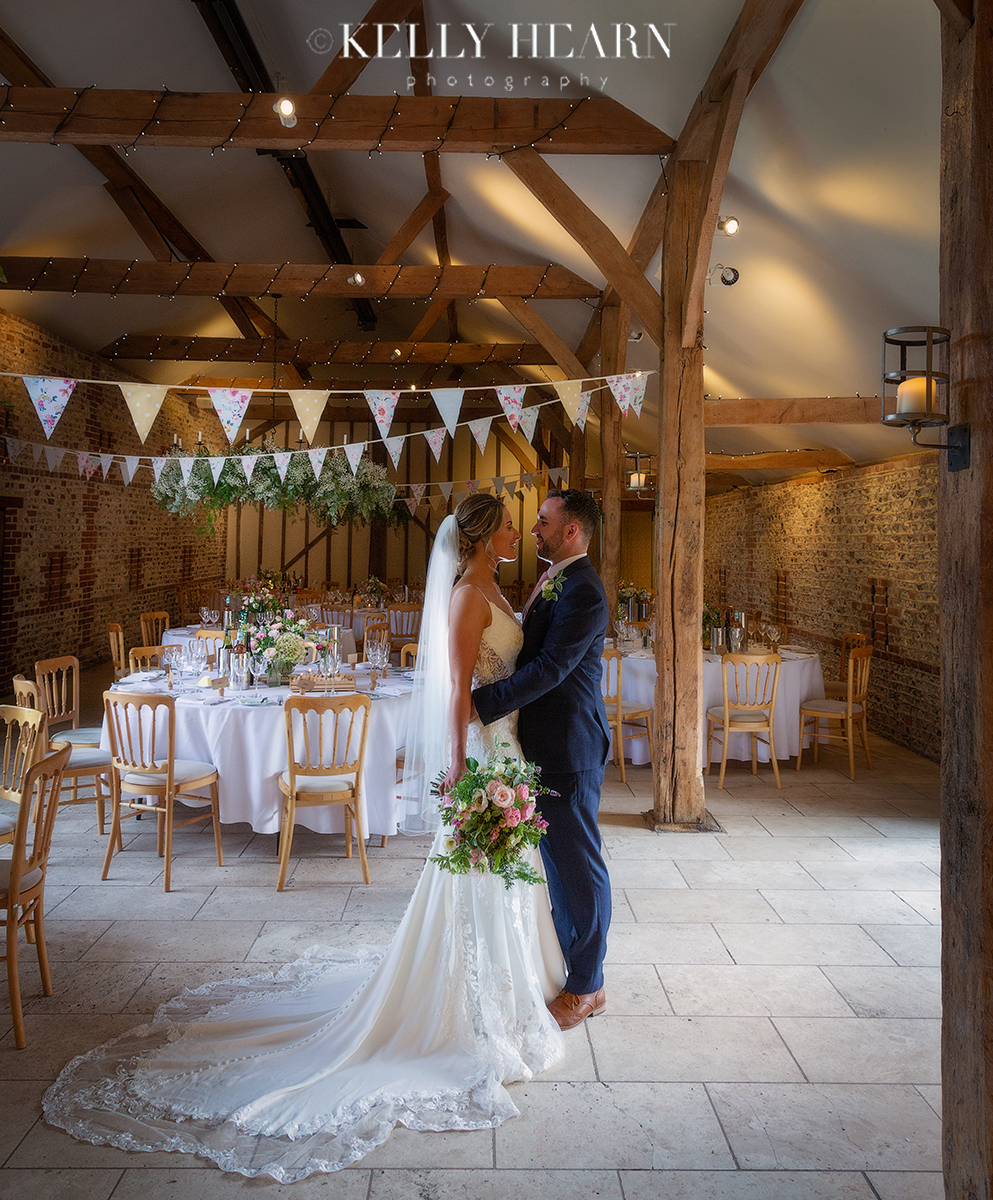 Instant Party, Just Add Guests

With the formalities complete and rings on fingers it was time to let the guests run wild with their finest funny poses.
I love the moment that I stand up and ask them all to do this. Not only is it a lot of fun but it also gives me a good idea of how the guests will get involved later on in the day.
Right from the start I could see that everyone was on board to make this a day to remember and it must have felt truly magical for Lucy and Danny to see the elation bursting from their friends and family. It will certainly provide many more happy moments for the newlyweds during their image viewing back at the studio when the hijinks behind them is revealed.

I didn't need to prompt Lucy and Danny to strike a pose either. They were on cloud 9 as they made their way back down the aisle as husband and wife; with Danny punching the air and Lucy holding her beautiful Tiger to Lilles bouquet high in the air. Just look at their faces, whilst the East Barn was filled right to the rafters with the rapturous noise of cheering and applause.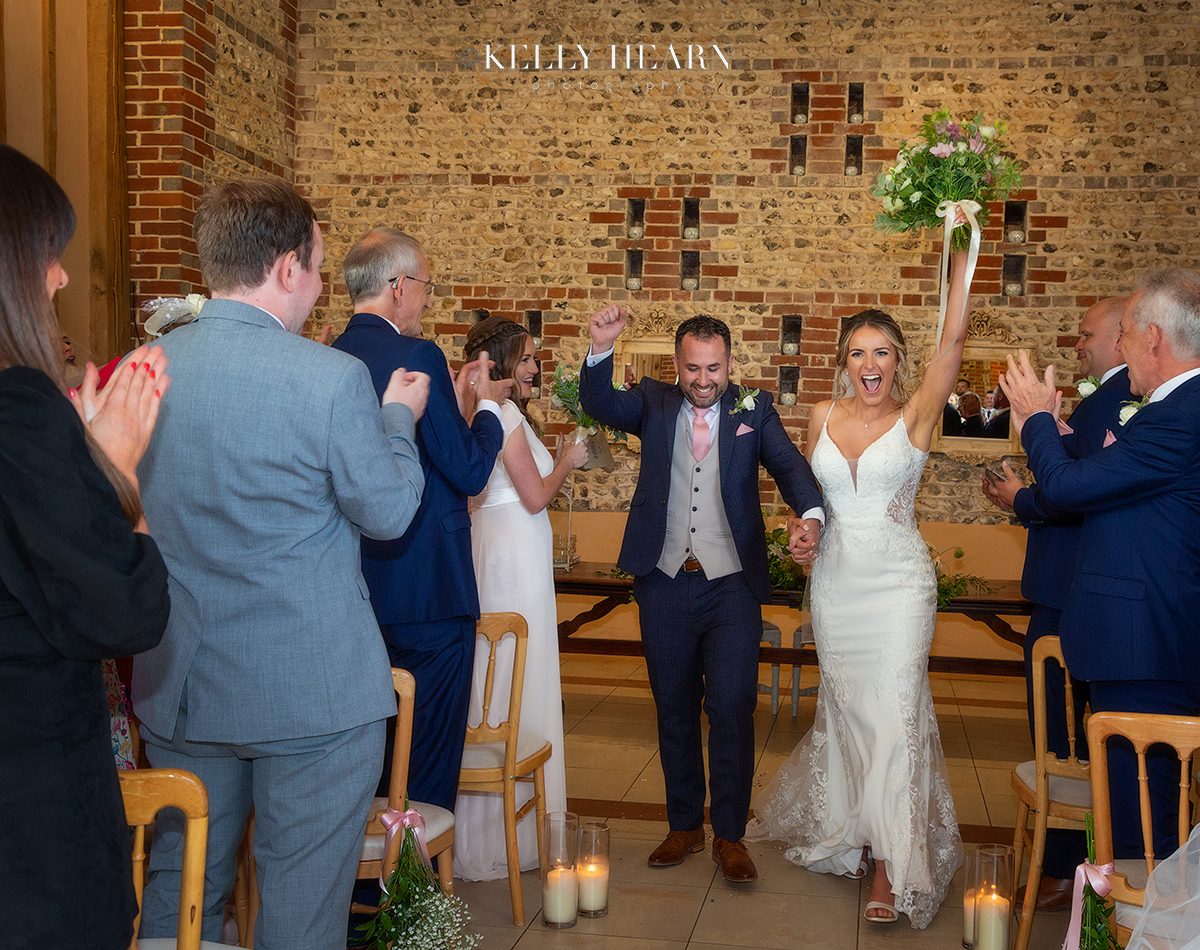 Together We Stand

Nothing says 'Big Happy Wedding Party' more than everyone together in one group photo; a chance to capture the party in its entirety. As I hung out of the tiny window of the bridal suite, the cheers of laughter from the overjoyed gathering below filled the air and surrounding countryside.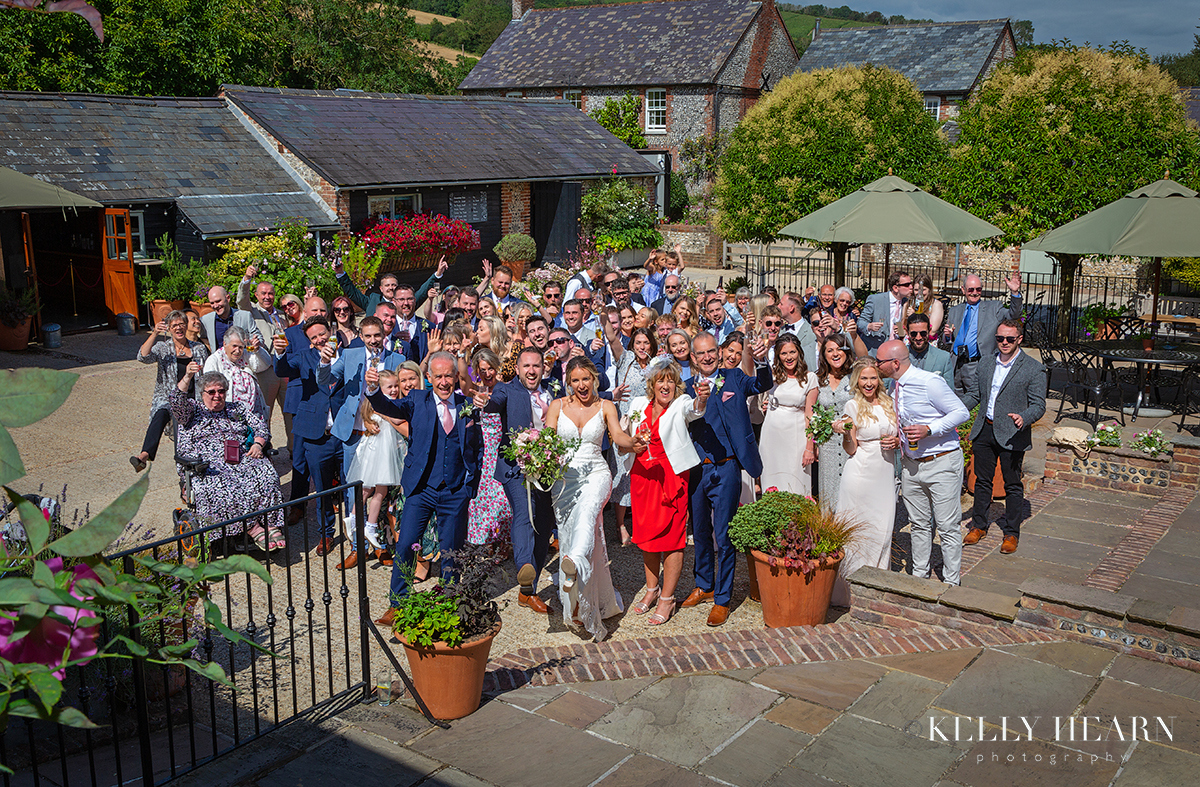 Courtyard Capers

A party isn't complete without some party games and antics. As wheelbarrow races may have been a little much, we thought Piggy Back would do the trick and release a little frivolity. As the men buddied up and got off their marks the banter flowed… and maybe just a little competitiveness came out too.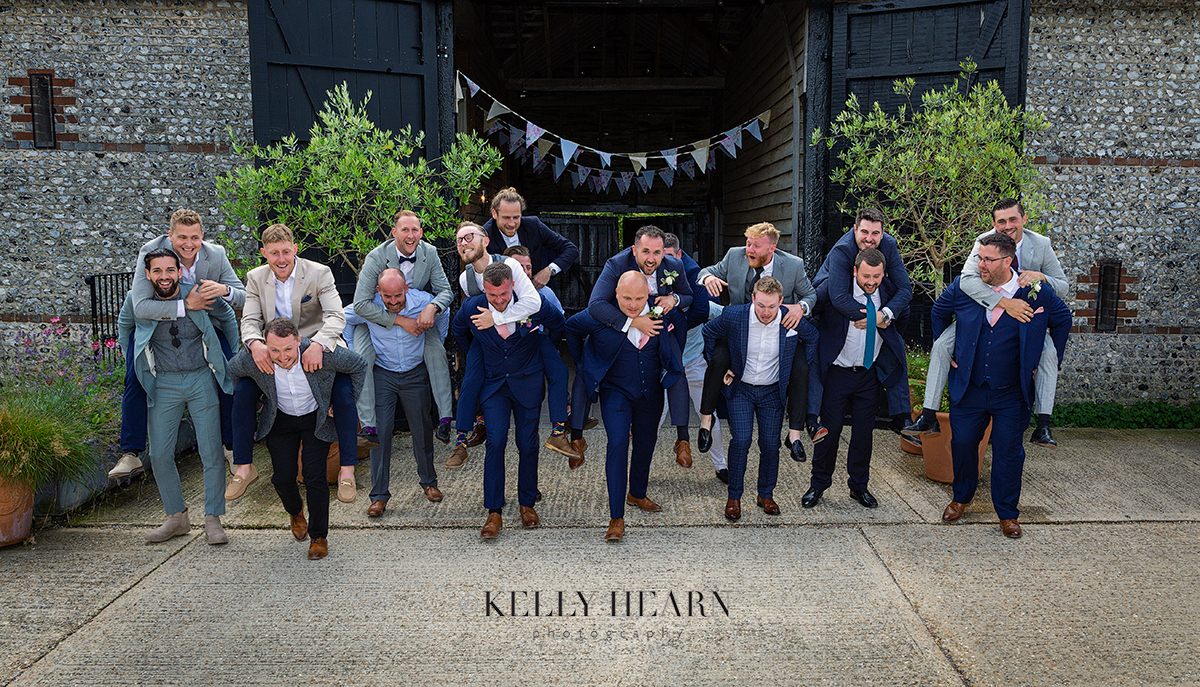 We felt the same activity might be a little challenging in dresses and heels so the girls kept both feet on the ground and styled it out in a line of fabulousness, showing off their finest frocks - and personalities!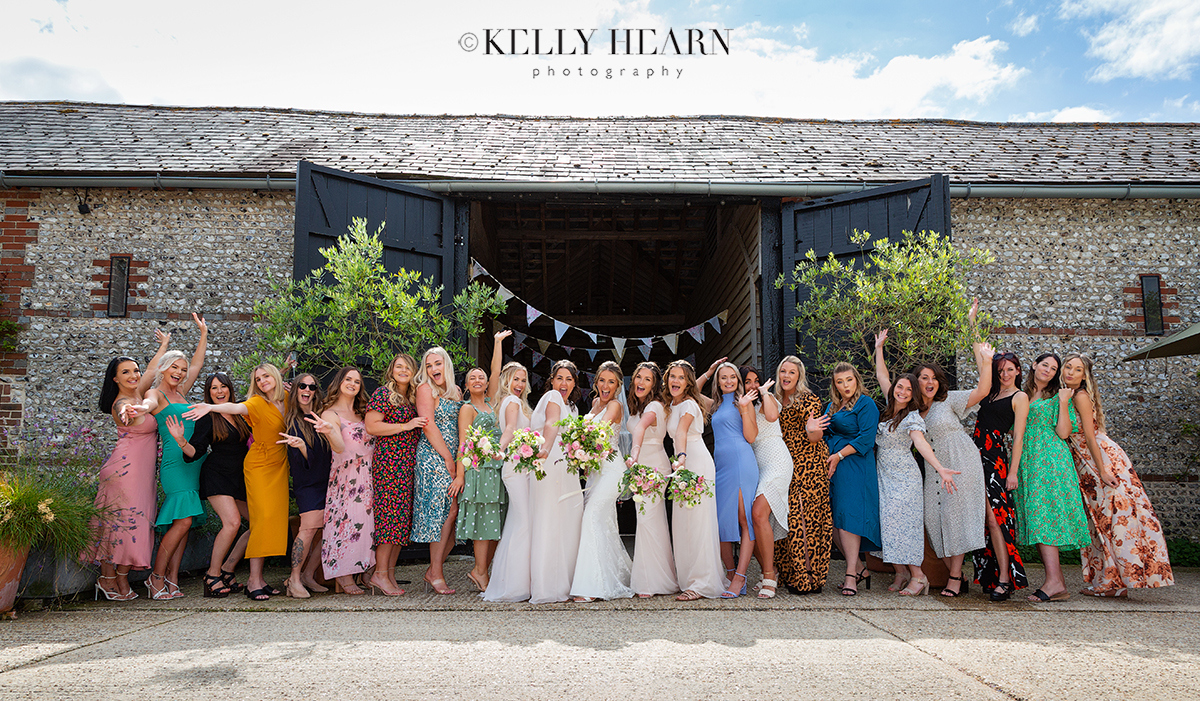 High On The Hill

The hill at the Upwaltham Barns is a standout wedding photography location - an open space to take in the stunning surroundings and in this case, have some fun. Lucy and Danny chose to take their groomsmen and bridesmaids with them to keep the party vibe alive, and we soon got the boys jumping like corks popping out of bottles of bubbly, setting the hills (and the ladies) alive with the sound of laughter.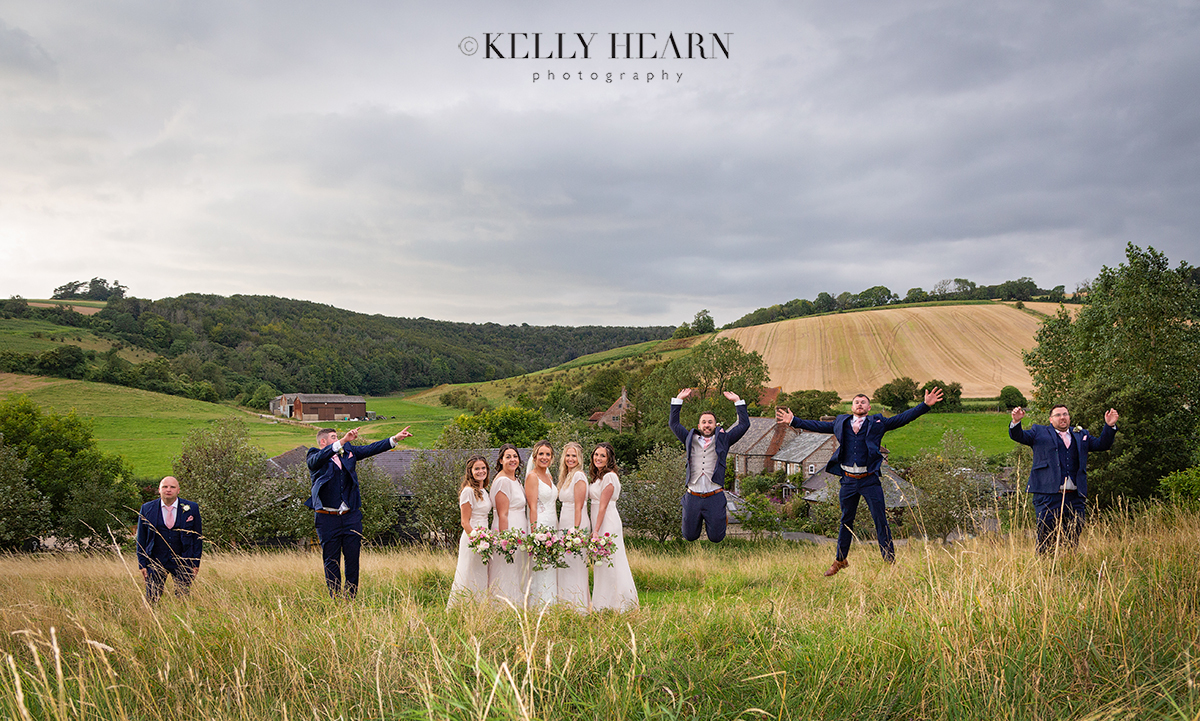 The newlyweds then shared a more private moment as they took a stroll down the hill to rejoin the party and strut their stuff to the music from their brilliant band The Signal.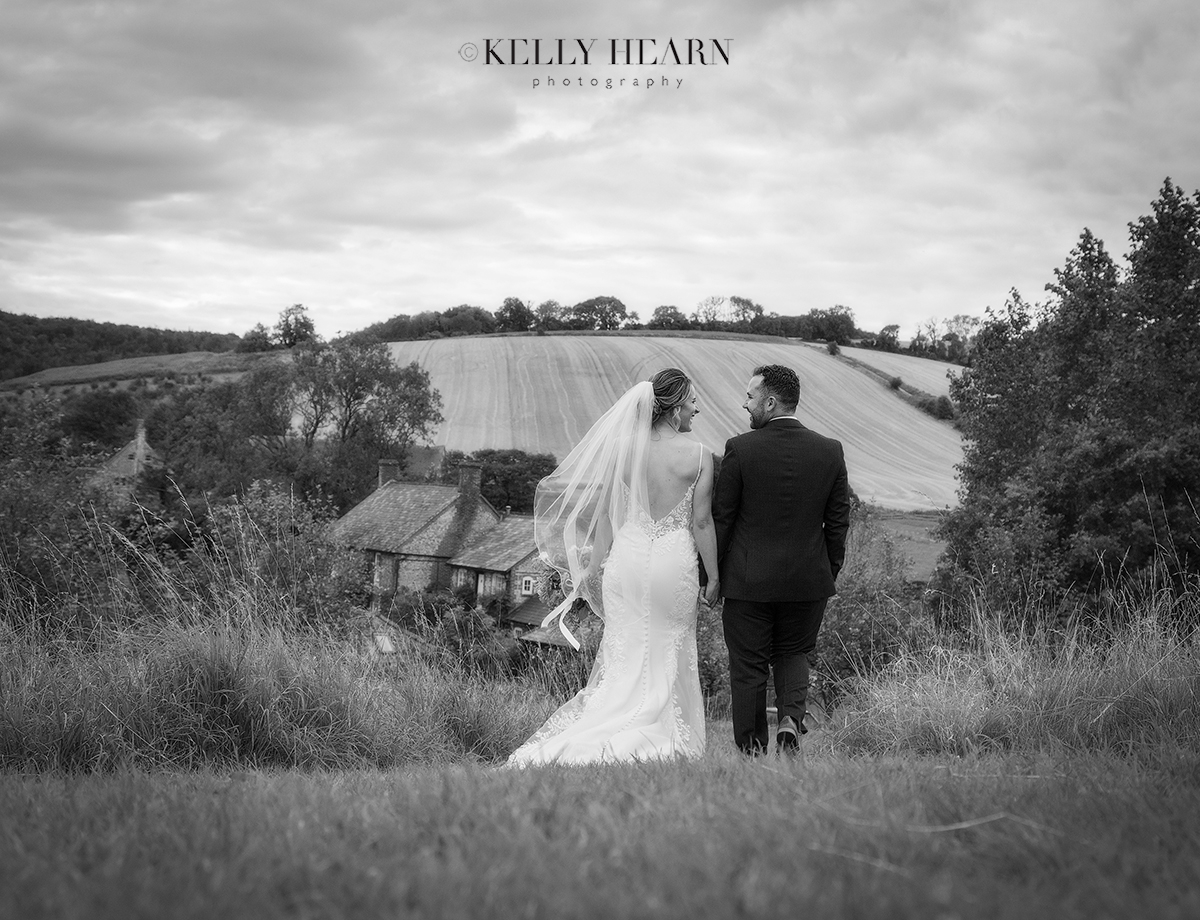 Lucy and Danny it was an absolute blast! We hope that the rest of your life together is filled with as much happiness as your special day - and equal measures of gin and prosecco!

Kelly x
Kelly Hearn A.B.I.P.P - A.M.P.A