COURTYARD CAPERS
July 19, 2022
Katie and Dan's Spring Upwaltham Barns Wedding

We shared a glorious day with Katie and Dan at the stunning Upwaltham Barns nestled in the heart of the rolling South Downs National Park. The springtime sun shone brightly on this lovely couple's big day, gifting that beloved glimpse of summertime and really showcasing their delicate and light colour scheme.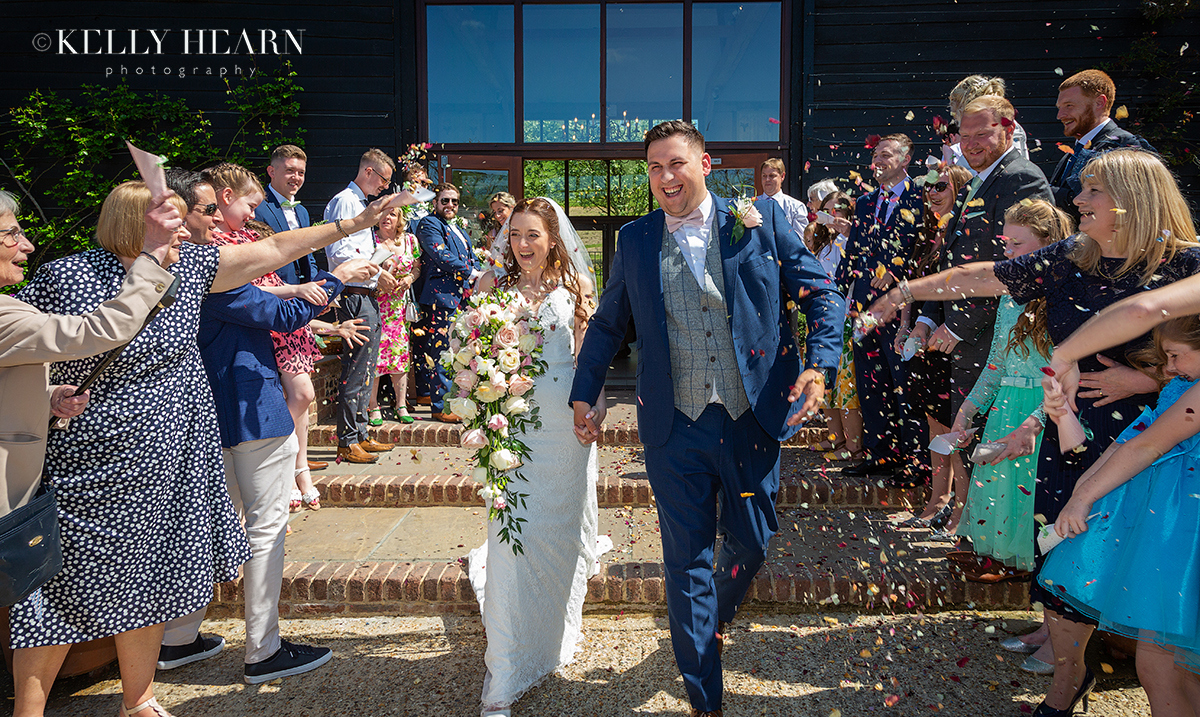 Hair & Makeup - Headkandi Salons Florist - Laurette Pollak Dress - Wed2b
As Katie and Dan stepped out of the rustic East Barn and made their way down the flagstone steps into the charming courtyard, their guests showered them with confetti kickstarting the celebrations and setting the mood for the day.

This tradition always provides such smiles and laughter, and by photographing it from all angles we capture the action in full and the impact of this for the couple whilst they are totally immersed in enjoying the moment.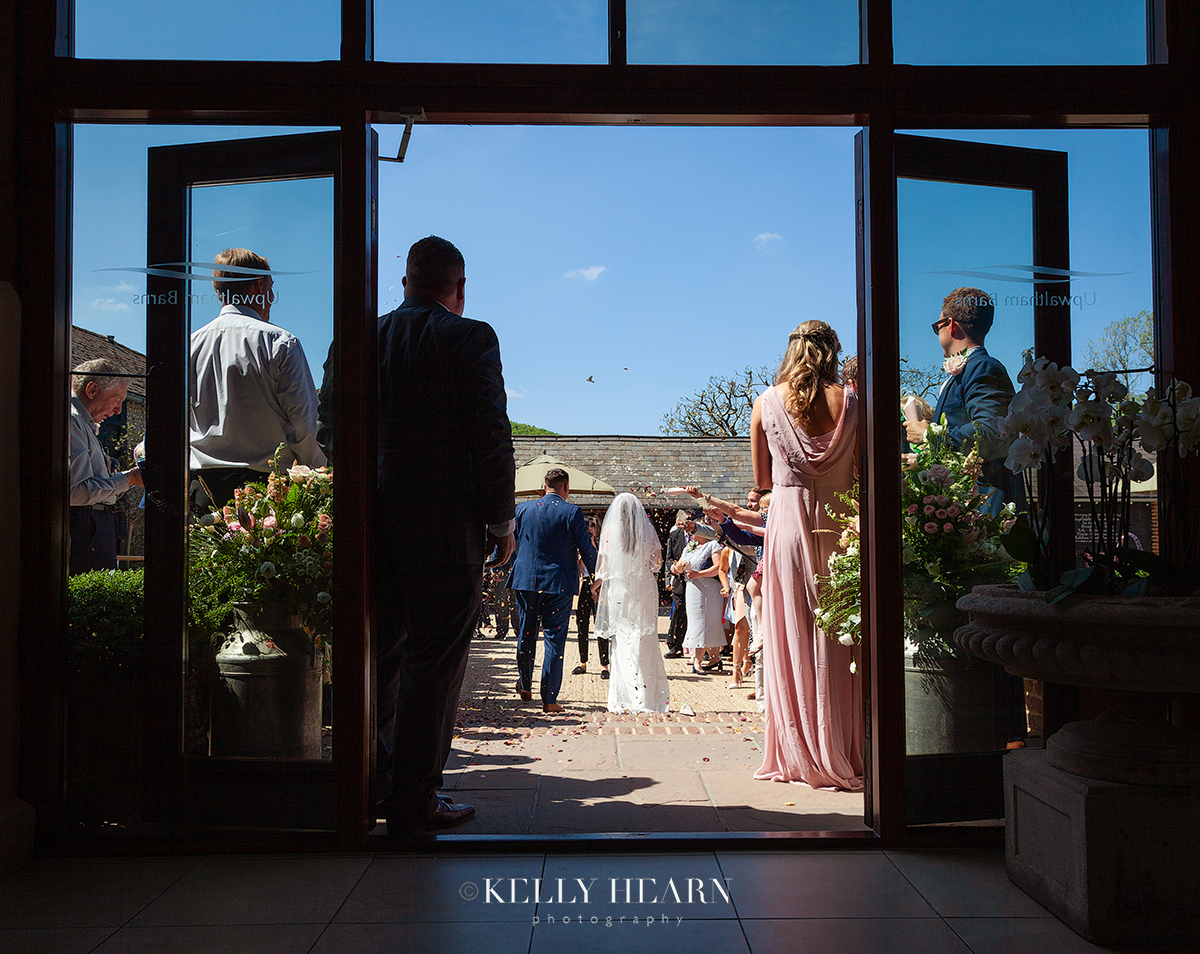 Centre Court-Yard

Upwaltham Barns' courtyard lies at the heart of the venue becoming the central hub of activity on a sunny wedding day.
With all the finer details in place, the brilliant behind the scenes Nibbles2Nosh team worked their magic to bring Katie and Dan's dream vision to life by treating their guests to both a taste and visual sensation of drinks and canapes fitting of the grandeur of the day.
These culinary delights were served and enjoyed within this delightfully attractive landscaped space boasting the best of colourful, seasonal blooms under the bright blue spring skies providing the perfect setting for a jubilant drinks reception to eat, drink and be merry.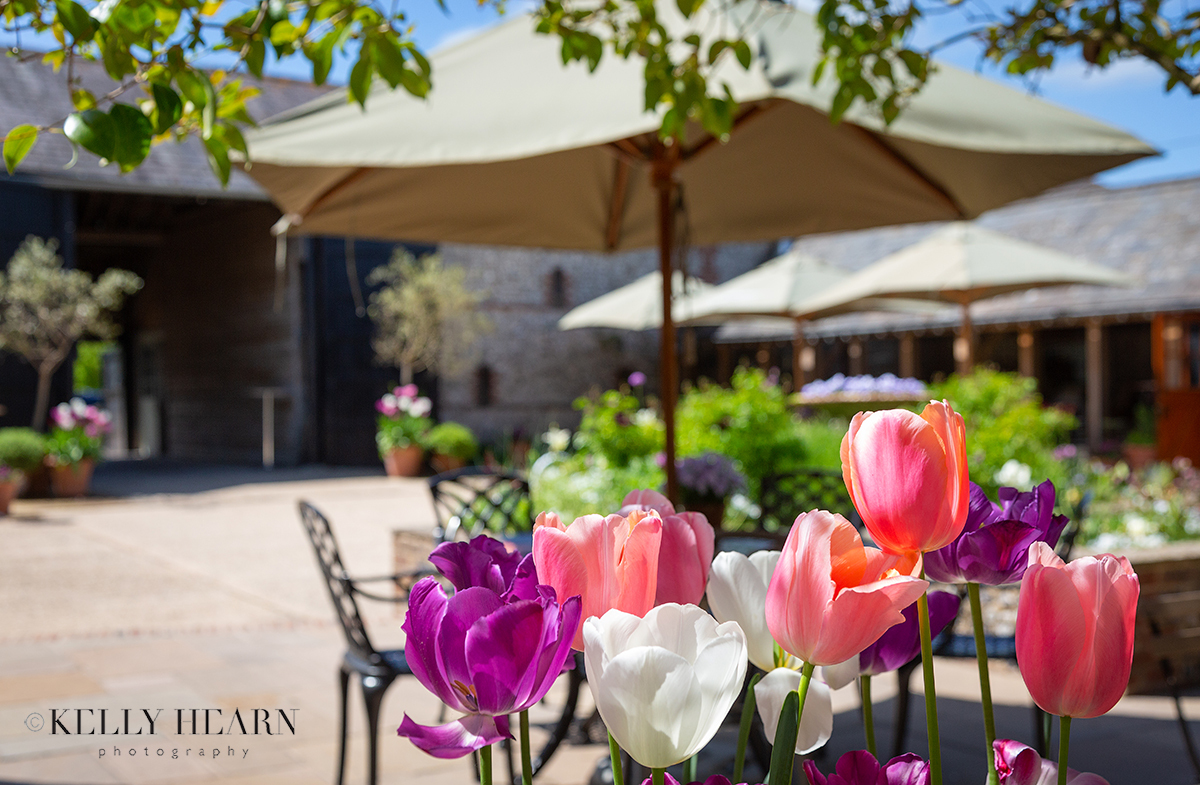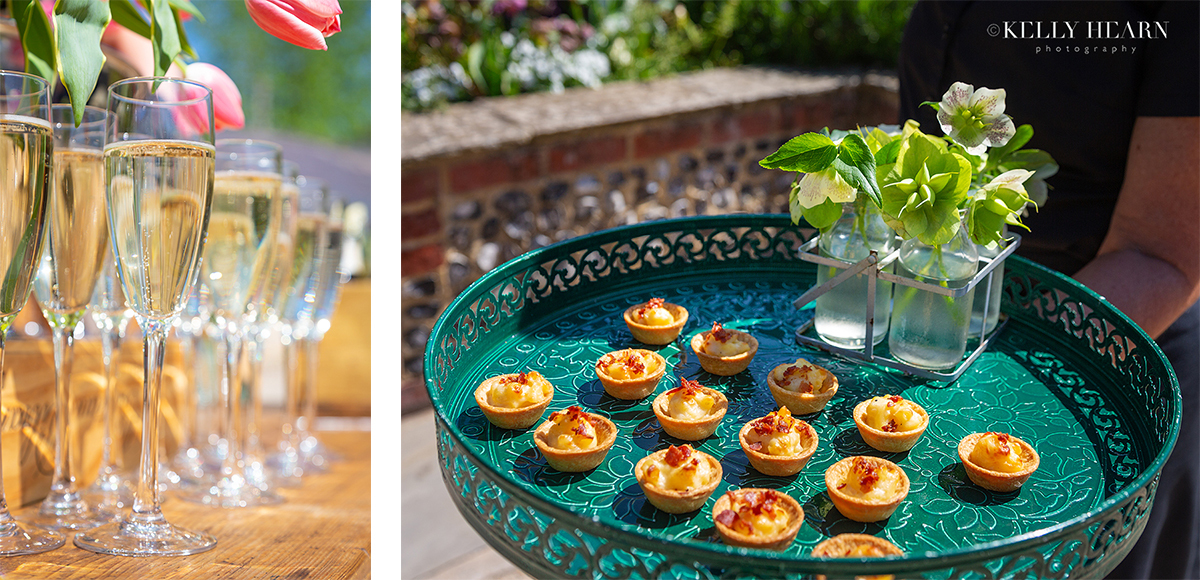 This quintessentially English rural space filled with the sound of chatter and laughter and the delectable smell of canapes accompanied by that unmistakably celebratory sound of popping corks. Cheers!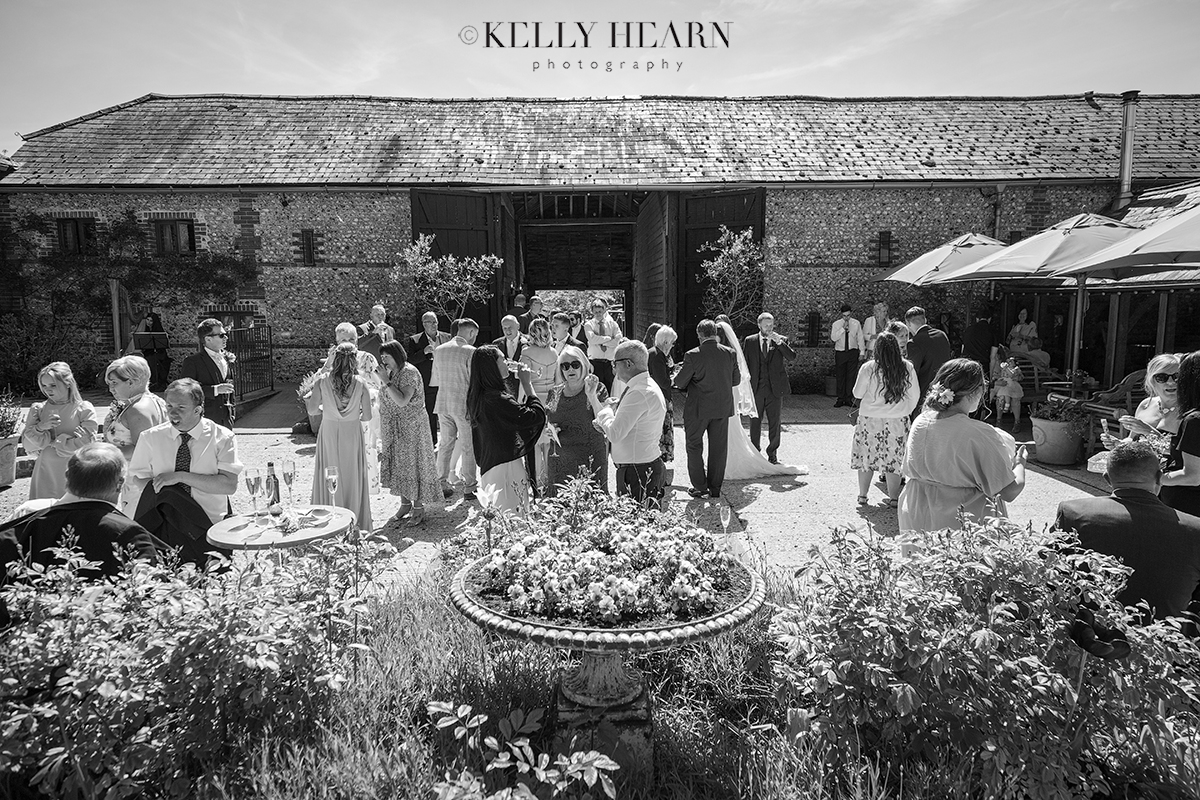 There was certainly a buzz in the air as we mingled to capture these natural moments for Katie and Dan as they caught up with their loved ones. It was clear that these newlyweds loved nothing more than to see their guests joining them to enjoy their special day - not only do these images capture the happiness shared on the day but they will tell a beautiful story in their wedding album.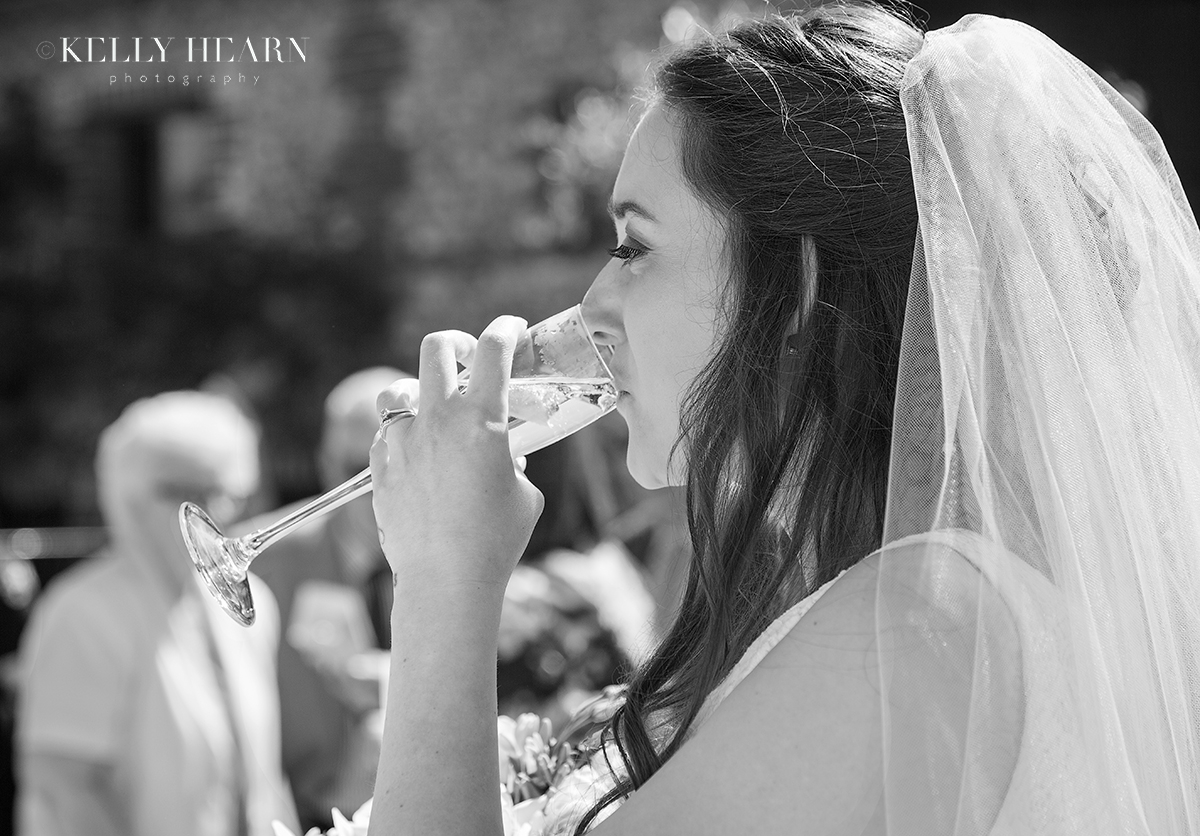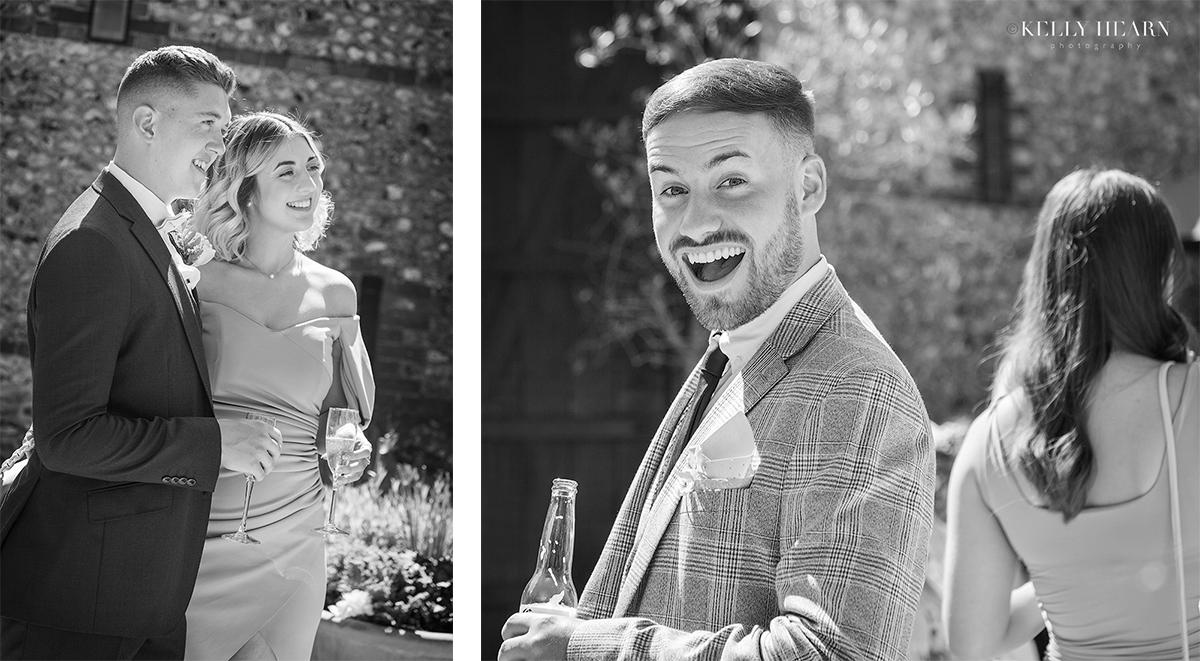 Focus on your Love

Katie and Dan's love affair with Upwaltham Barns and its many attractive areas began on their first visit so when the day arrived for them to tie the knot we made sure to feature as many of them as possible.
Working with the plethora of internal and external characteristics we added style and a sense of personality to Katie and Dan's images making sure that they will remember every corner of their dream venue as they look back and reflect on the day in years to come.
The wonderful textures of this wooden clad wall proved a great backdrop for some intimate photos of the bride and groom before we headed up the hill for the dreamy sunset shot.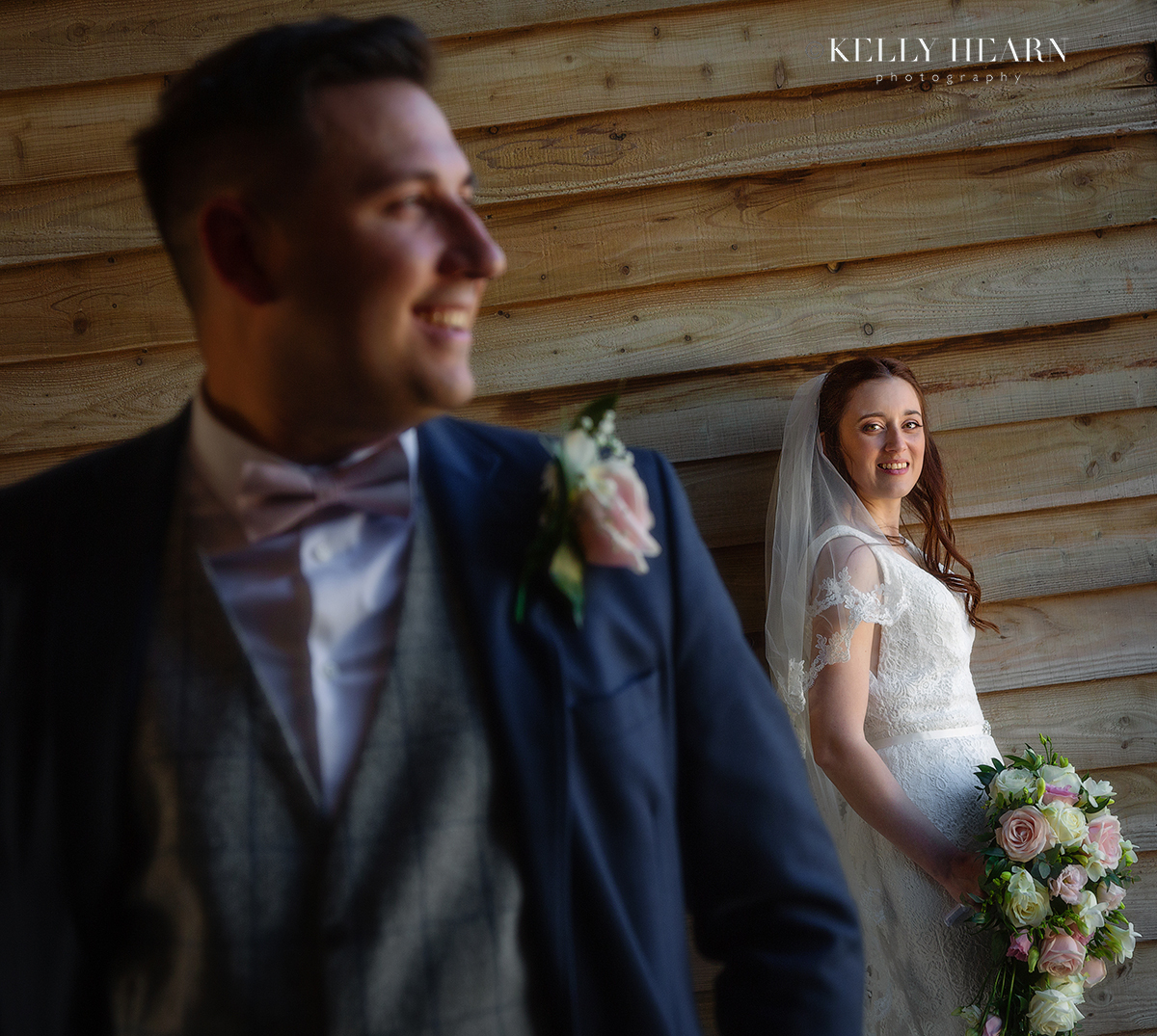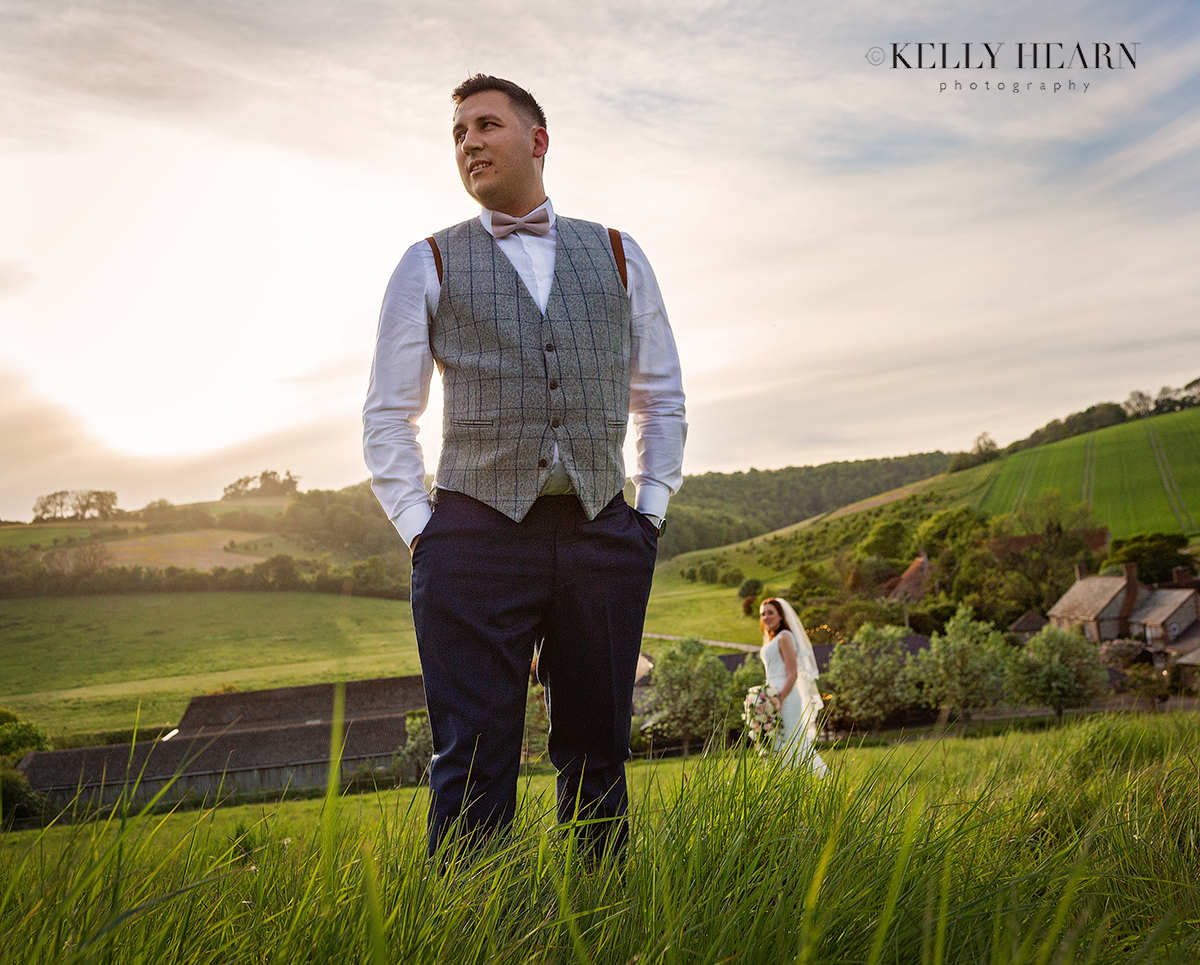 Suits - Dickies Suit Hire

We wanted to give both Katie and Dan their moment to shine so we let them 'take turns' of being the focus of attention in these two images, choosing two different settings to show off their look. We posed them in non traditional ways to put a modern slant on their couple shots creating a more edgy style set amidst classic scenery.
Wrapping up the day with an iconic image that encompasses the love and connection between Katie and Dan as they step away from the party to take a romantic moment together in the dusky light of the cottage gardens. A moment to cherish forever.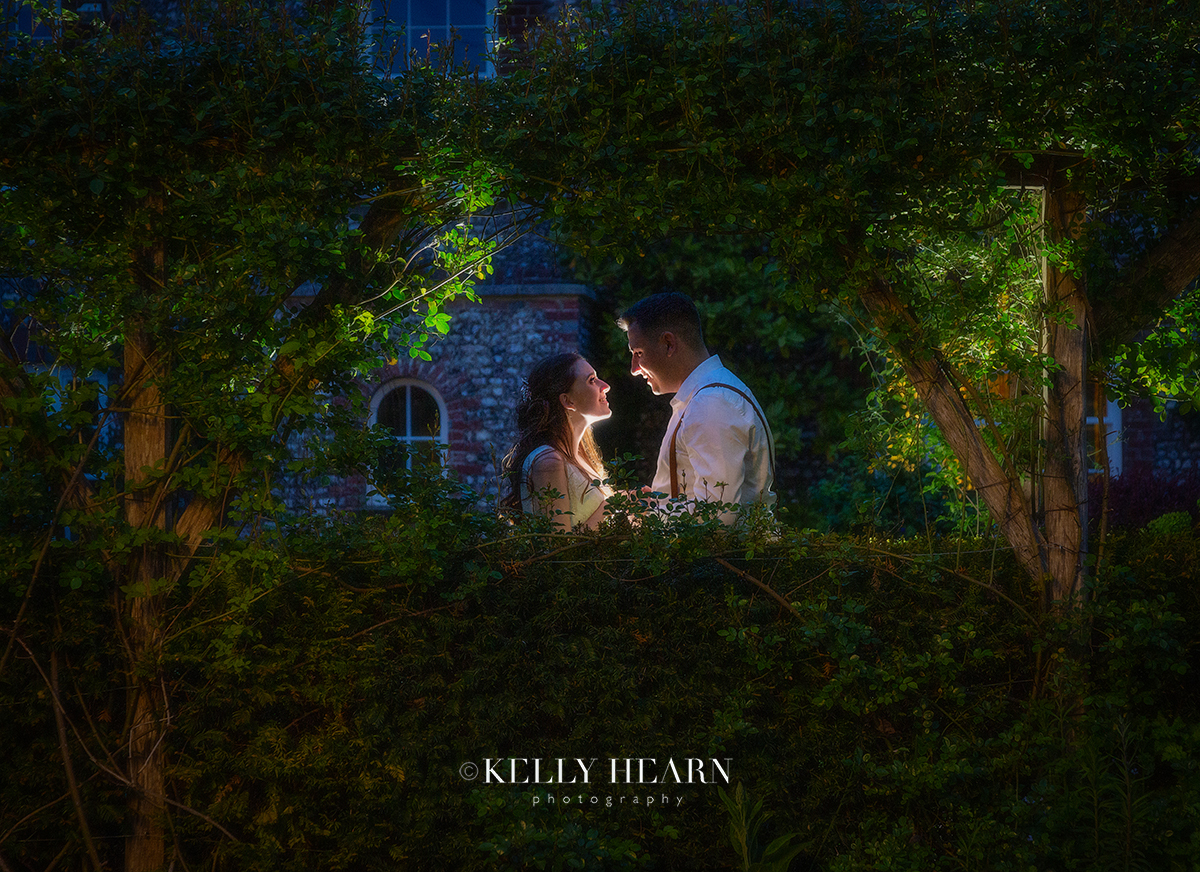 Katie and Dan we hope you will always find time to focus on your love and that you continue to fill your life with special times, friends, family and fancy feasts! It was a complete joy to capture your special day and we wish you all the very best for your future together.

Kelly x
Kelly Hearn A.B.I.P.P - A.M.P.A