​THE RIGHT PLACE AT THE RIGHT TIME
May 24, 2022
Becky and Chris's Spring Southend Barns Wedding
The joy of spring was in the air as Becky and Chris tied the knot at the gorgeous Southend Barns just before Easter - the perfect time of year for a new adventure to begin.
This fun loving couple kept it classy with elegant touches sprinkled throughout the day. Delicate twinkling fairy lights crowned the solid oak beams of the Threshing Barn, classic roses of soft hues were weaved throughout their florals. Becky looked stunning in her intricately buttoned, dreamy lace dress with flowing train and veil and Chris looked sharp in his suit of navy tweed.
Naturally we captured the emotions and atmosphere of this lovely couple's special day through the morning's preparations, planned group family photos, moments of mingling during the drinks reception, speech sentiments and dance floor action but equally we made time to capture show-stopping images of the newlyweds alone.
Taking little moments together at different points throughout the day meant that we could move with the bride and groom around the venue, photographing them in the fabulous, versatile and diverse locations throughout. These different scenes create a selection of stand out imagery for their album showcasing their look, personalities and unique relationship together.
Dress by Proposals of Chichester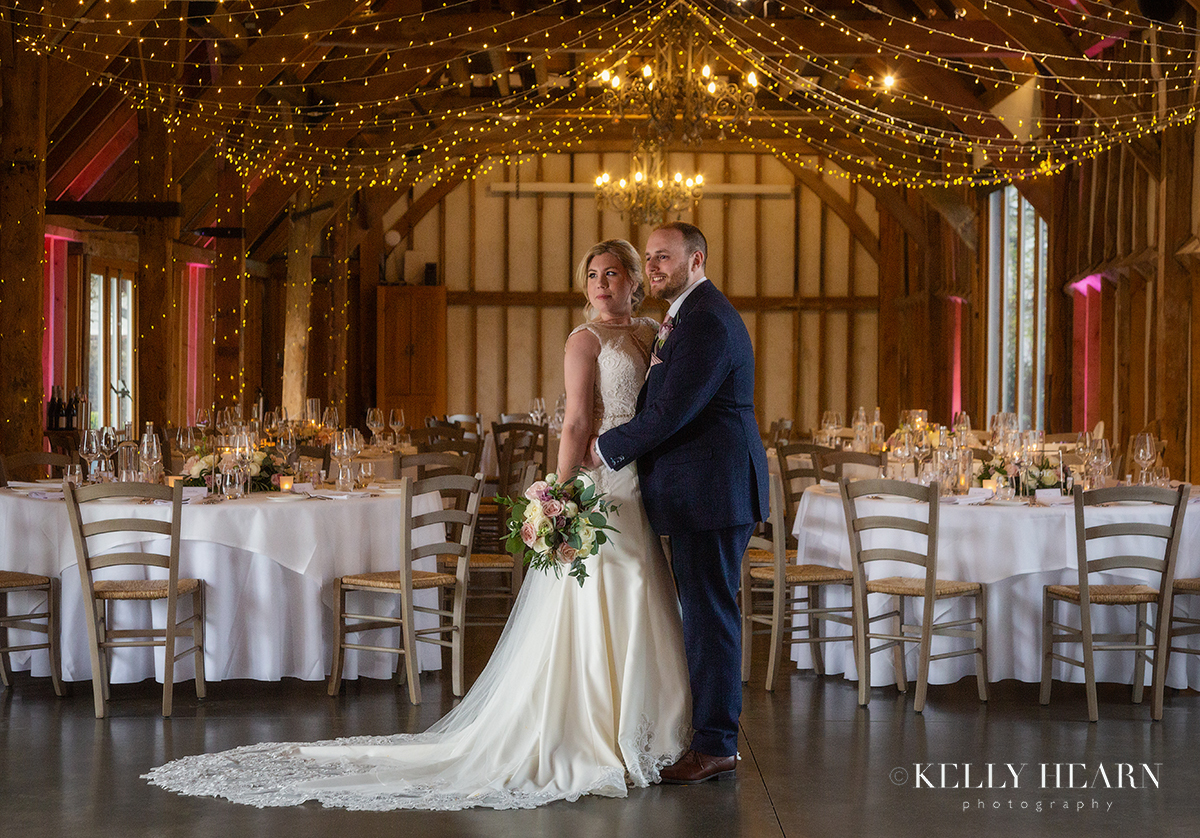 A Change of Scene

Venturing out of their carefully planned and exquisitely executed wedding breakfast interior we took advantage of the sun's alluring light as it set over the venue and the West Sussex countryside.
Always on the look out for interesting textures and effects we utilised the angles and lines of this charming barn's exterior whilst taking a low camera angle, framing profile and perspective to create this impacting image of the beautiful couple.
Without featuring the sunset itself, those viewing this image will inevitably feel its warmth and be able to fathom its undeniable beauty as it casts its glow on Chris's powerful stance and Becky's serene poise.
Suits by Moss Bros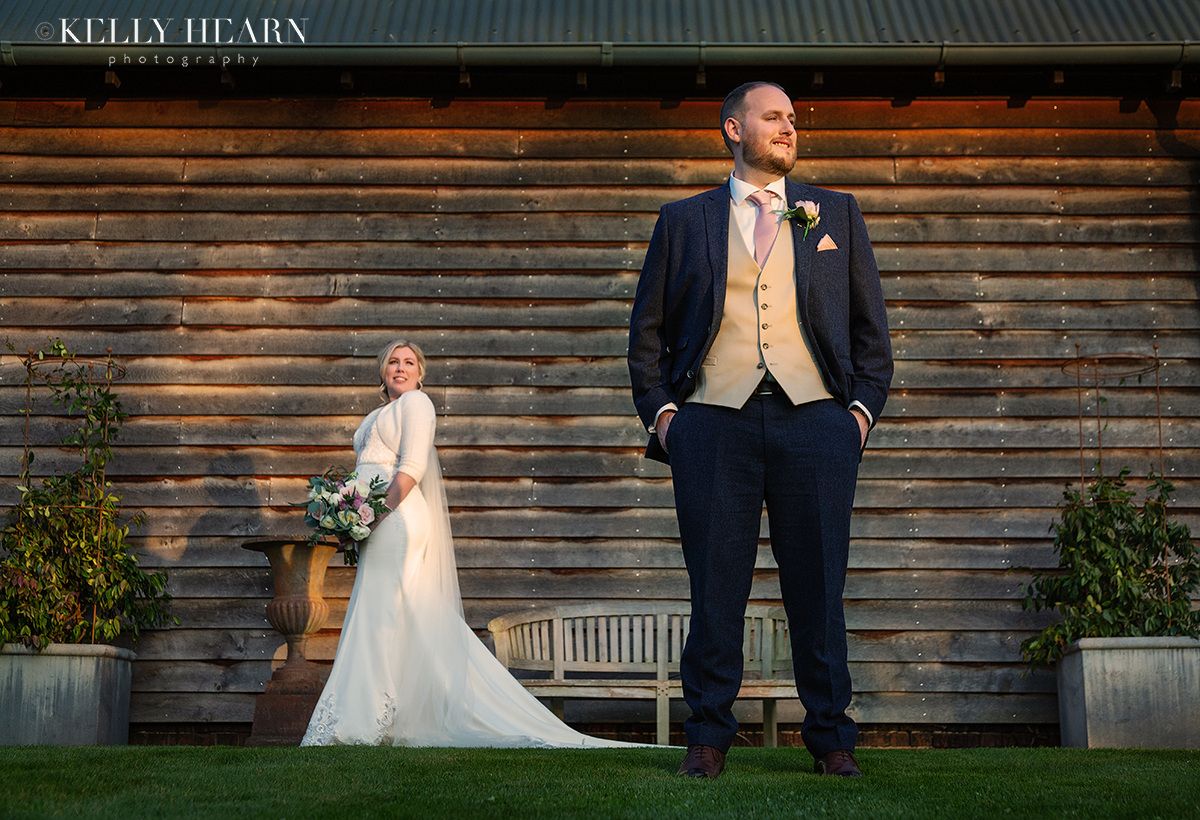 We were blessed with a sun that kept giving and so seized the opportunity for that ever alluring 'Field of Dreams' photo. As Chris lovingly helps Becky with her gloriously graceful train and veil we can't help but feel that it gives a glimpse into their strong partnership of togetherness - and, of course, an unmissable opportunity to highlight that ornate lace bridal gown edging detail.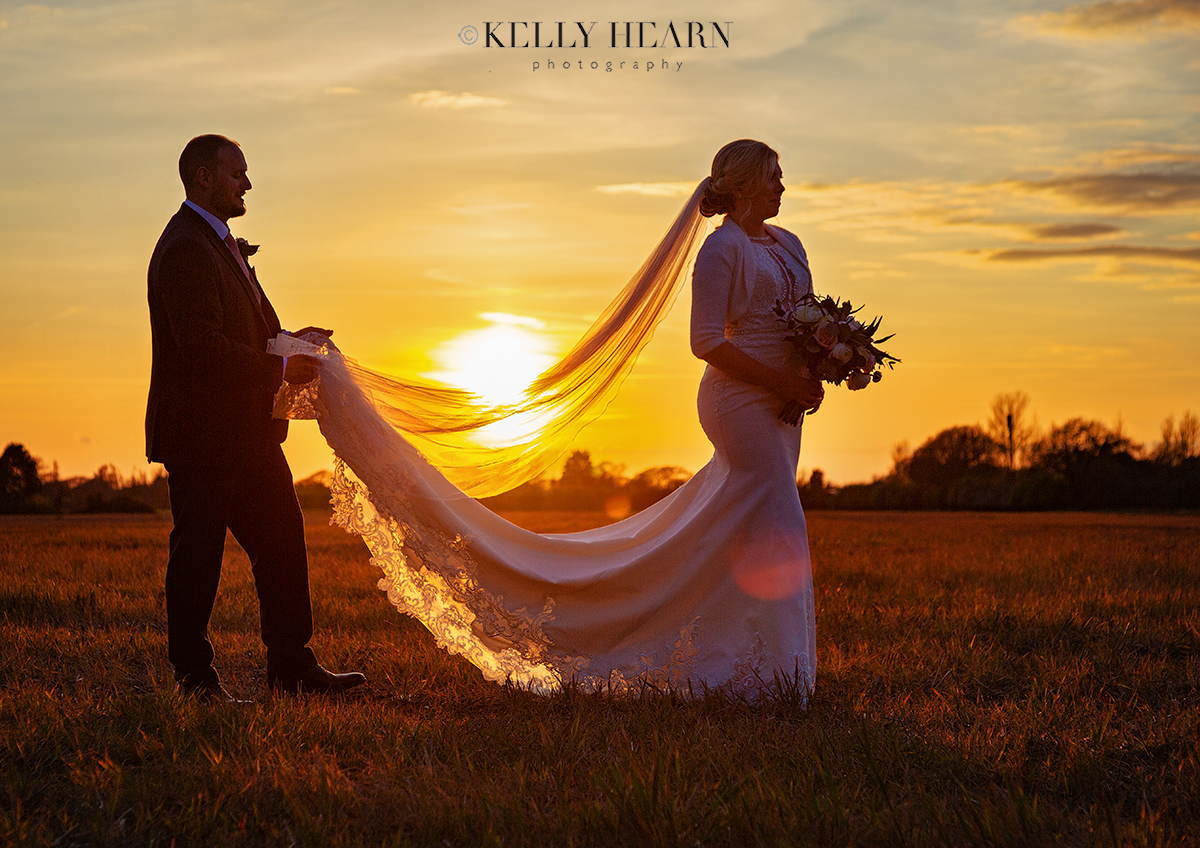 As the night drew cooler the warmth between Becky and Chris continued to radiate whilst the dusky sky lent yet another magnificent backdrop of incredible colour. Their loving embracing silhouettes are framed by the symmetry of the trees and mirrored in the still water before them - a reflective image in more ways than one.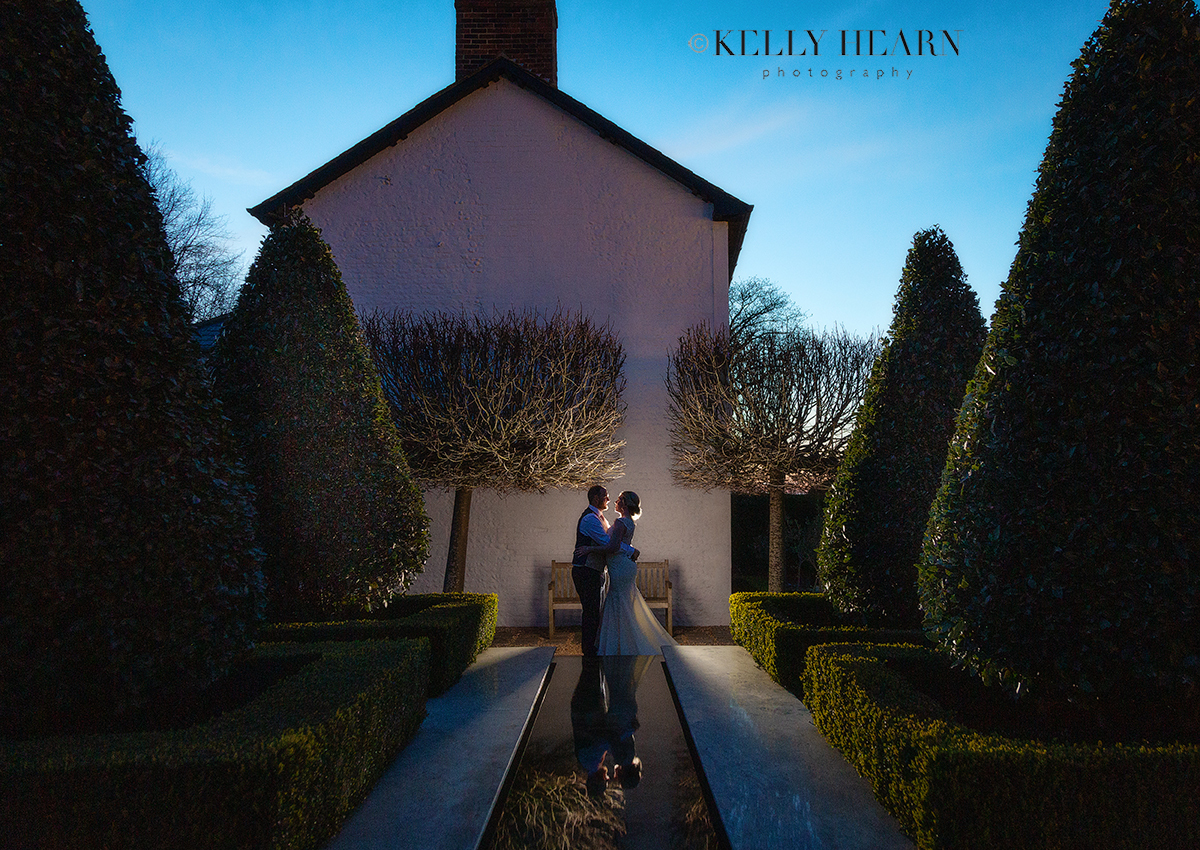 Personal Touches
Sometimes the little details can seem overlooked on the big day, so we make sure to give them their own time to shine because we feel that they can bring a huge amount of personality and character to the event itself as well as to a finalised album design.
It's fascinating to see how these details give you a real insight to the couple's tastes. We immortalised Becky's choice of perfume to serve as a reminder of the special scent she wore to trigger the powerfully emotive sense of smell whilst personalising the image with her sparkling, precious engagement ring.
To do these details justice we perfectly positioned them on this rustic plinth whose colour ties in seamlessly with the opulent liquid and whose lines marry up with the line of the base of the stylishly designed bottle.
Perfume by Chanel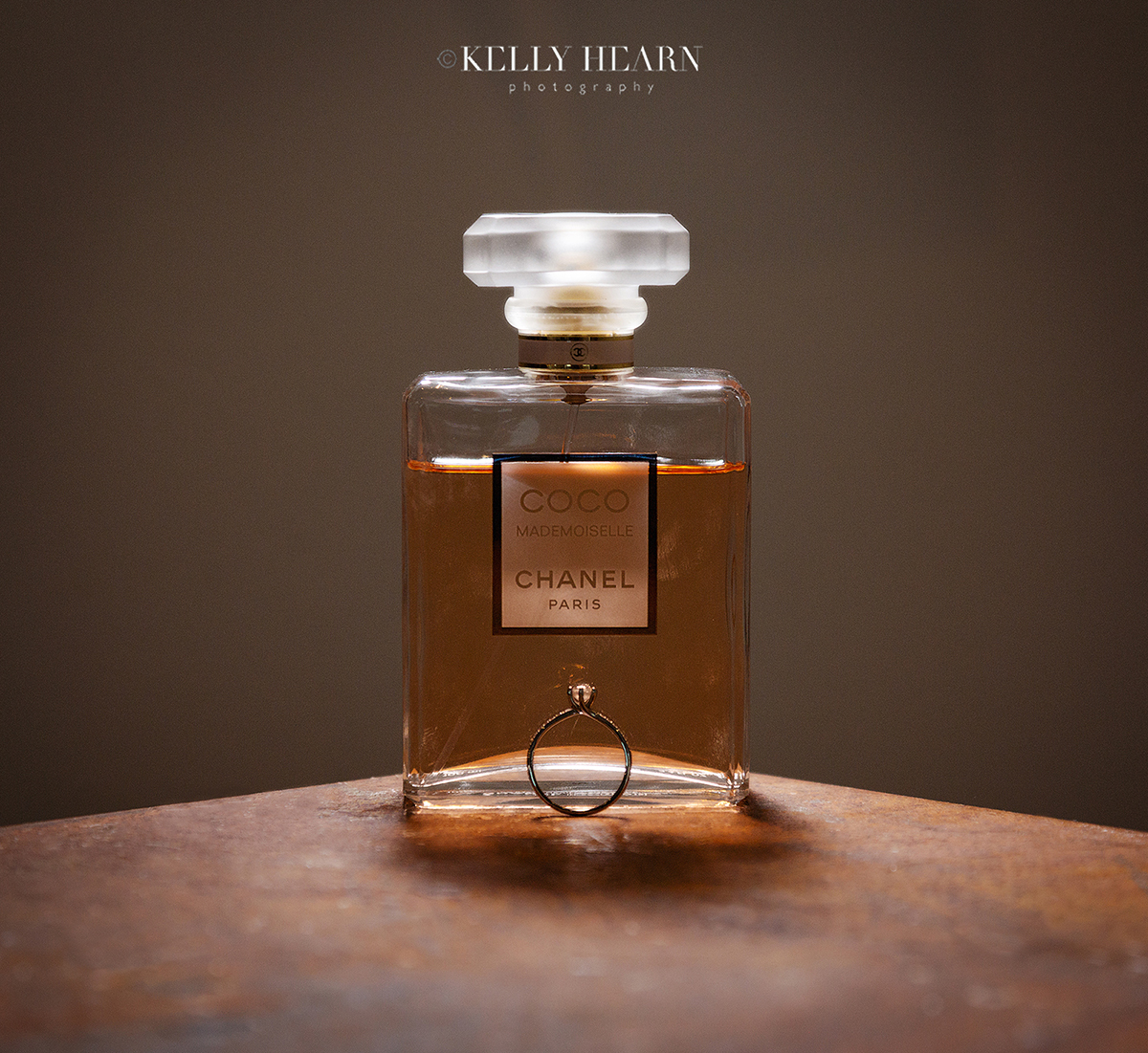 These eggs may only be mini but they speak volumes about Becky and Chris's fun loving personalities and tie in beautifully with their colour scheme!

We've captured the colour match of these old school favourites with the delightful floral table decorations conjuring up both Becky and Chris's playful and classy sides throwing the background focus to keep the spotlight on the jar and cheeky handwritten 'Eat Me' labels - a tasty treat for guests and a thoughtful nod to the Easter season.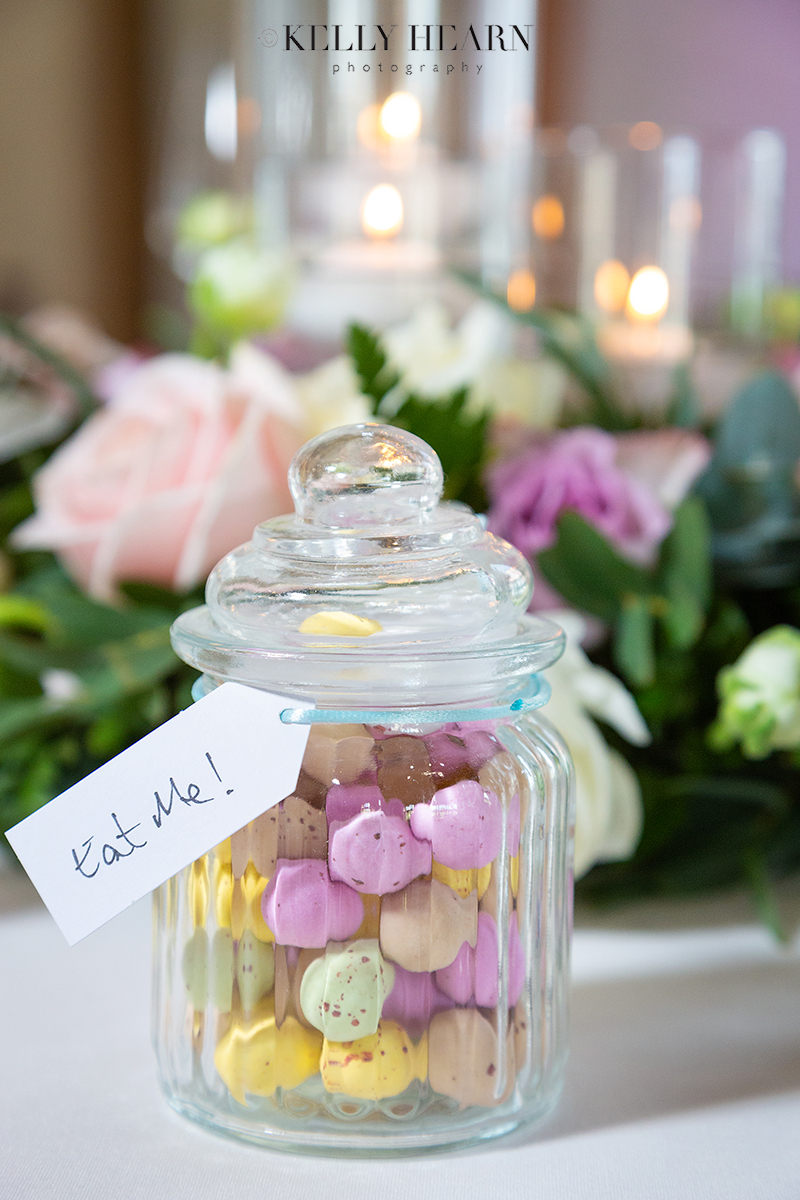 Becky and Chris had thoughtfully spread the fun to their guests making the day enjoyable for everyone - and who doesn't enjoy the challenge and hilarity that comes with a limbo? Their adorable little daughter Harriet was definitely at an advantage for this game with her small frame - she simply walked it!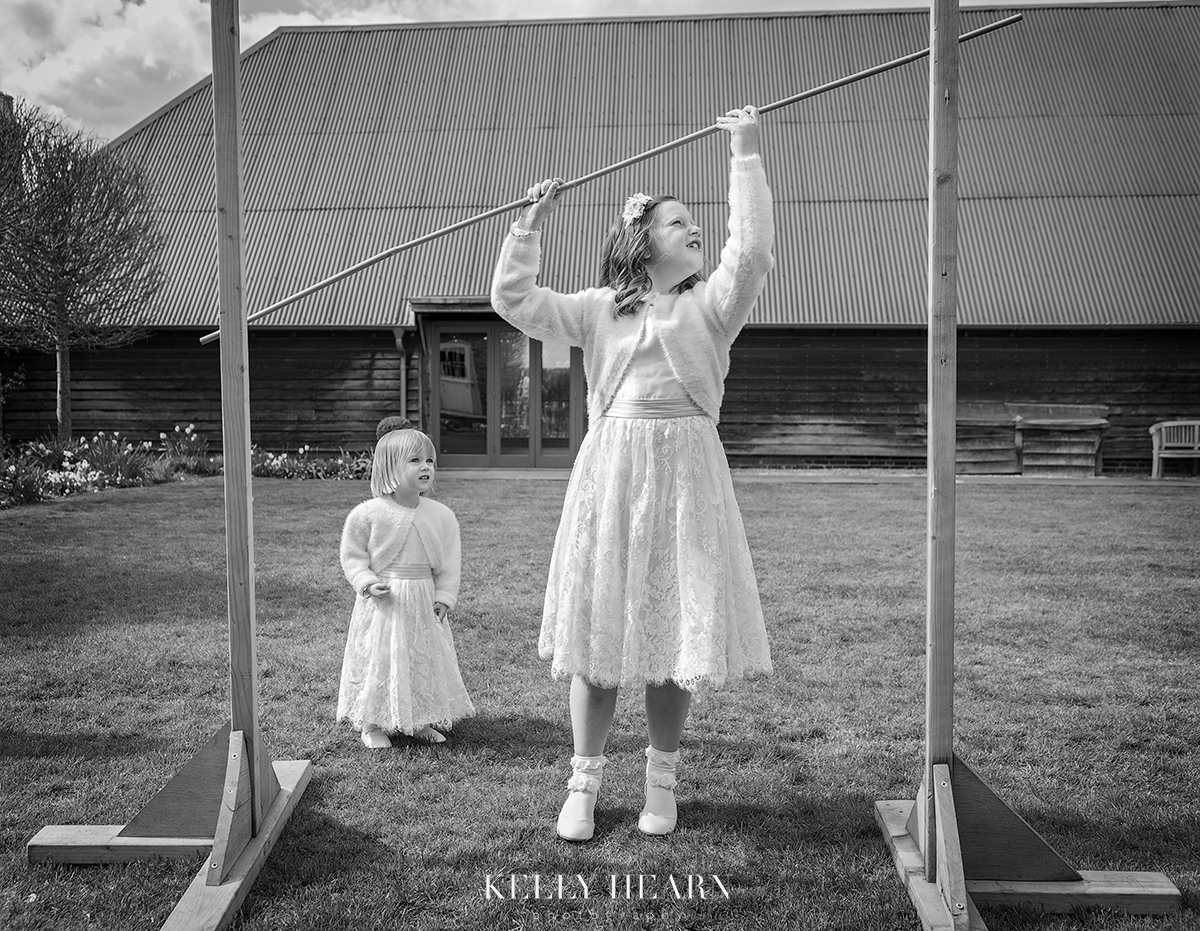 The Young Ones
Harriet was a little star of the day herself all dressed in white too. We wanted to capture the loving connection between mother and daughter whilst at the same time capturing her tiny size bringing such big joy to her Mummy before they walked down the aisle to meet Daddy. An image that will hold special meaning to both Becky and Chris.
Flowers by Hedgerose
Chris's best man was his younger brother and although they may now be similar in height, we thought the idea of positioning his 'little' brother in the background would symbolise their sibling dynamics, as well as reflecting the portrait of Becky and Harriet - their younger wing man and wing girl!

Both men stand tall and proud on the wedding morning positioned to echo the triangular structure of Southend Barns's iconic three peaks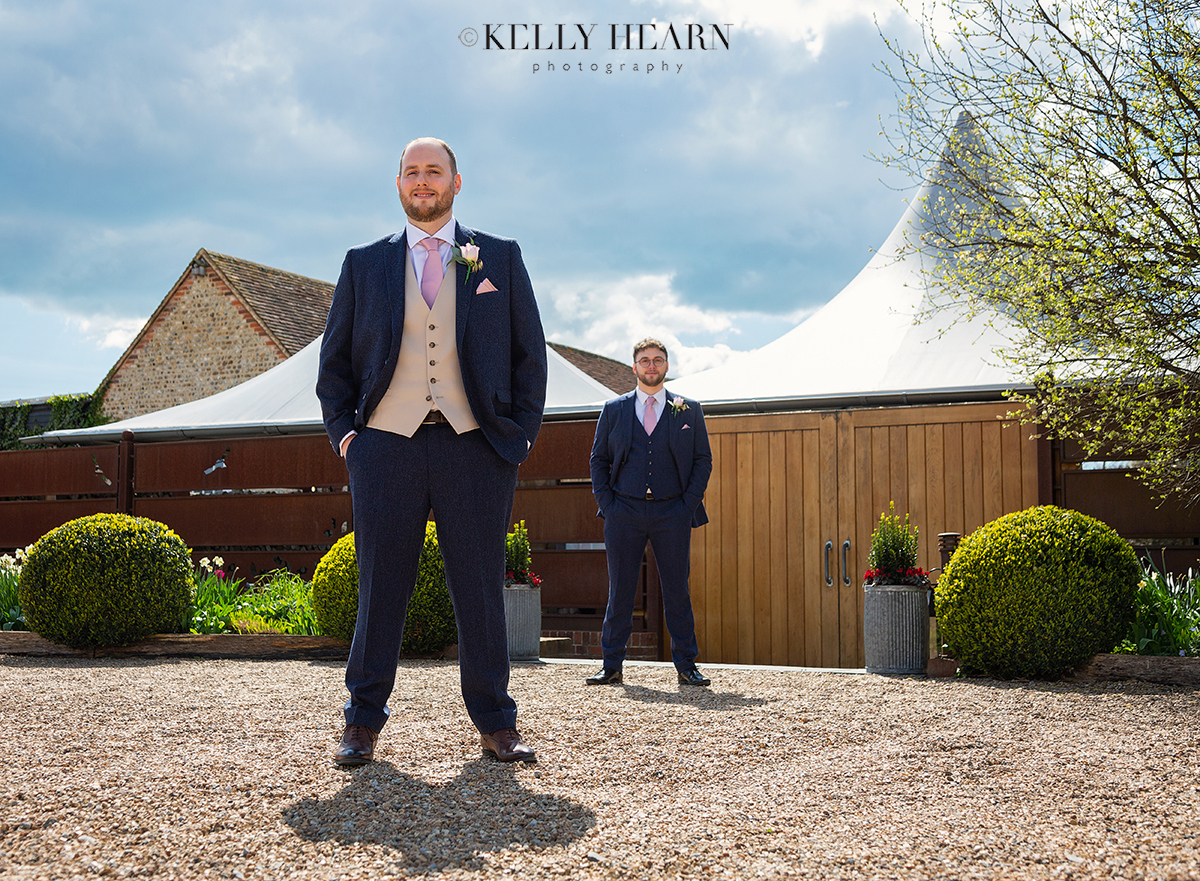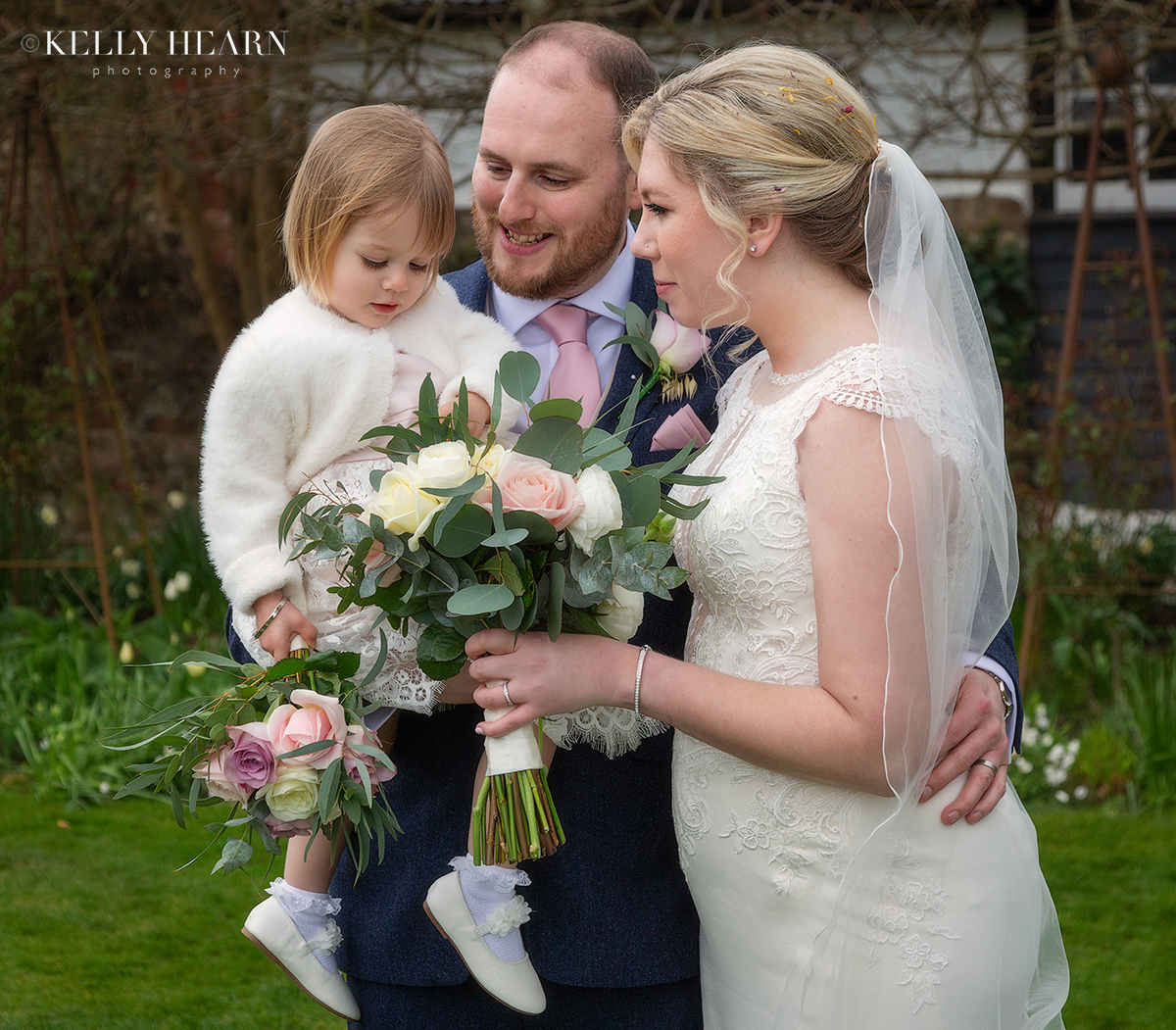 Becky and Chris we hope that you and lovely Harriet share a lifetime full of the fun and laughter that you exuded on your wedding day. It's been brilliant to get to know you on your journey from coupledom through to pregnancy, parenthood and finally marriage and we look forward to hearing more of your glorious life together.

Kelly x
Kelly Hearn A.B.I.P.P - A.M.P.A