ONE FULL JOURNEY AROUND THE SUN
February 11, 2022
Jo & Ben's Two-Part Autumnal Bosham Church and Southend Barns Wedding

Wedding Part One - Against All Odds
Back in October 2020 Jo and Ben said their vows with their closest family present at the picturesque, historic Grade l listed Holy Trinity Church in Bosham, lying at the heart of the idyllic Chichester Harbour. It wasn't quite how and when they'd initially planned their wedding, but it was beautiful just the same. Bursting with love and all the traditional wedding splendor.
Jo looked absolutely stunning in her intricately detailed Martina Liana gown from Minster Bridal Boutique, with hair and makeup perfected by ID Hair and Makeup, whilst Ben looked super sharp in his Astares blue tailored suit, grey waistcoat and pale pink tie – bang on colour scheme.
It was such a lovely, heartfelt day that proved that love really does win against all odds.
We took our vow to keep it under wraps as they planned to share this dreamed of and long-awaited day with more of their family and friends in a bigger style wedding when social gatherings became less restricted.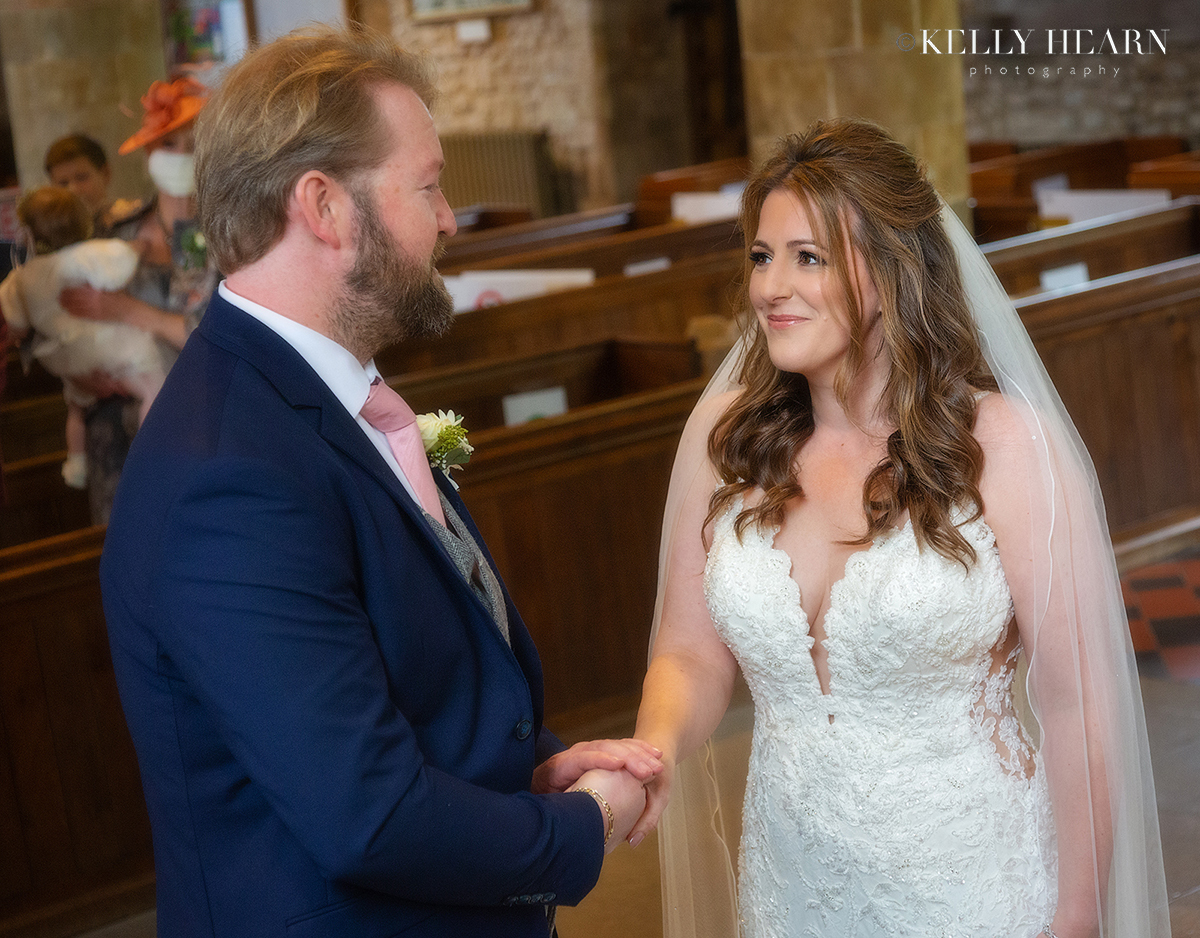 There were plenty of traditionally joyful moments throughout the ceremony and celebrations for us to capture for Jo and Ben to share with the loved ones who couldn't be there.

It was heartwarming to see Jo and her Dad sharing one of those magical moments together as they arrived at the church in time-honoured style in a vintage car from Premier Carriage Wedding Transport, with Jo simply radiating with all the excitement and glee of a bride on her wedding morning.
During the ceremony the seasonal October rain subsided, giving us a well-timed dramatic and atmospheric sky. We were sure to catch the elation of the newlyweds having finally tied the knot in front of the church's iconic historic tower and 15th century spire.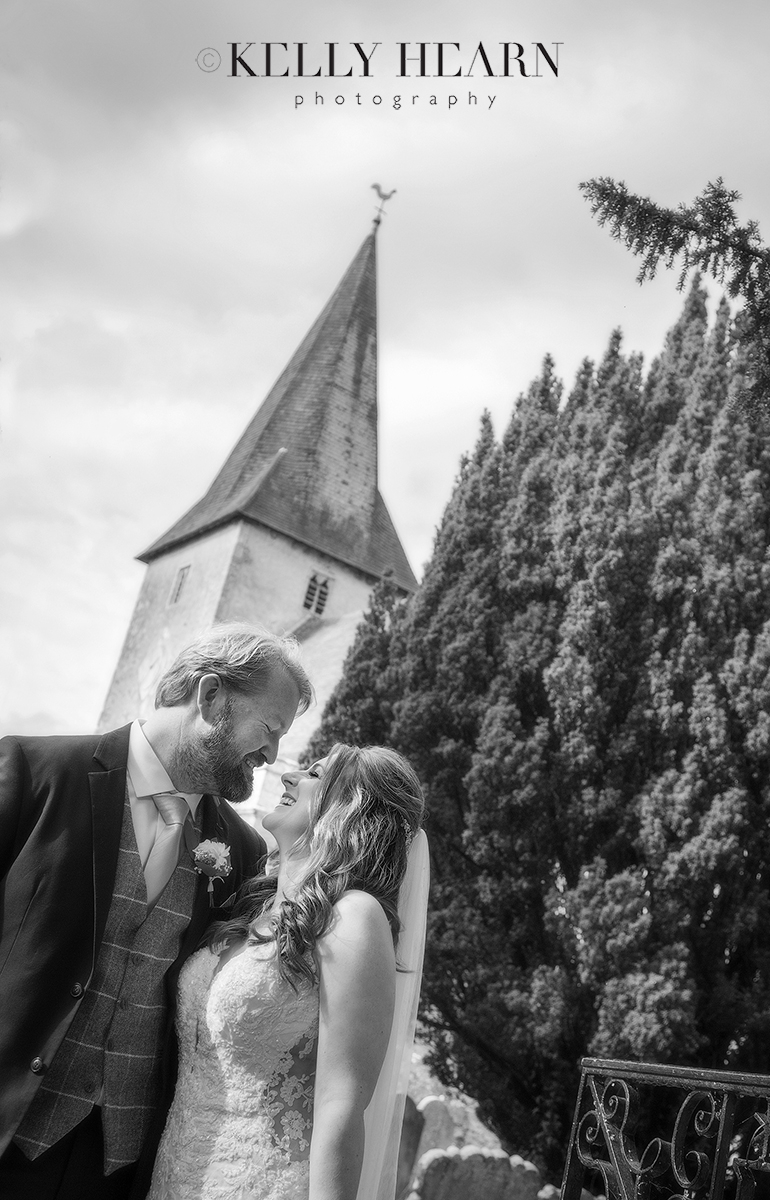 To further celebrate the day the wedding party and guests made their way to the gorgeous Southend Barns to enjoy seated canapes and Champagne whilst raising a toast to the couple's future.
The long steps bordering Southend Barns' courtyard lawns in front of the elegantly rustic Dairy Barn lent themselves perfectly to us creating this socially distanced group image. I have always tended to incorporate family grouping into my photography so the need to distance the party worked well with my style.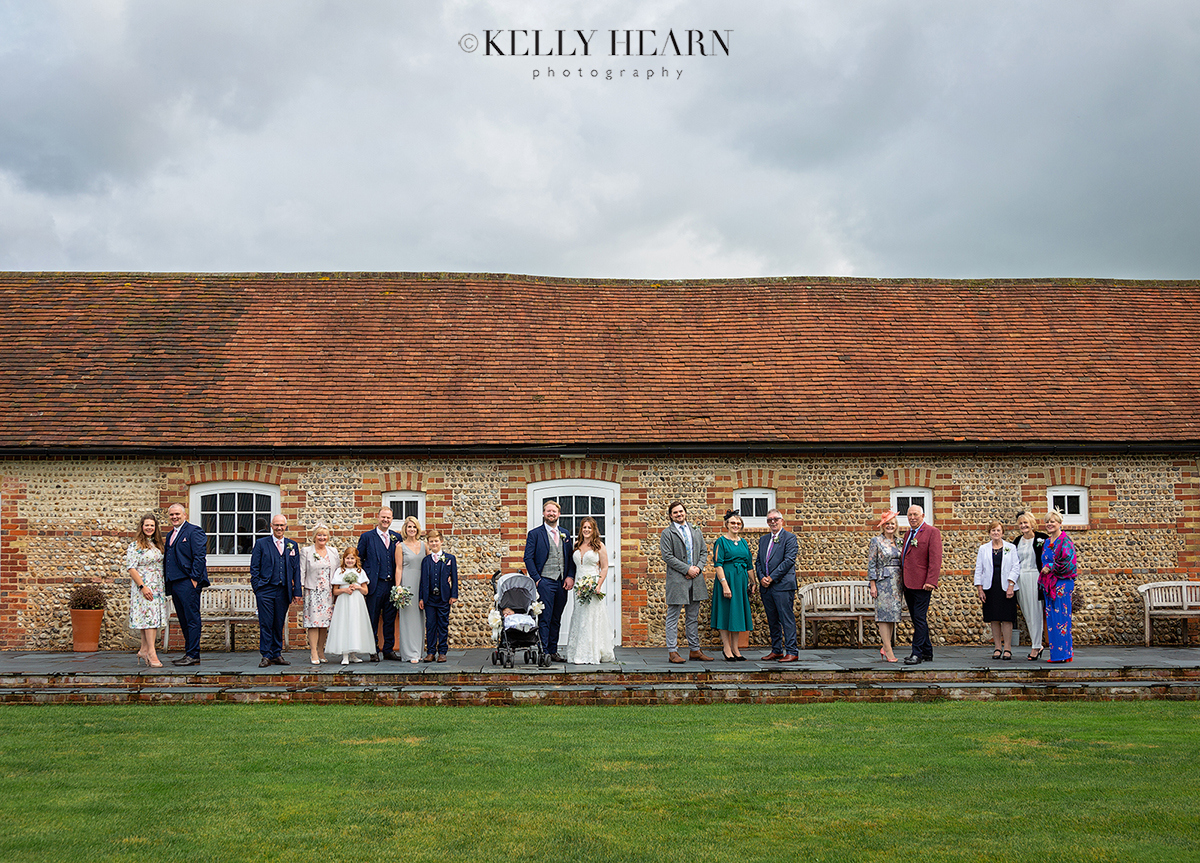 Wedding Part Two – A Fabulously Floral Affair

Fast forward one year and Jo and Ben got to do it all over again – but bigger! On this autumnal day mother nature presented us with a very similar start to the day, but nothing could dampen this couple's vivacity for the day ahead, in which they could finally celebrate their marriage with all of their family and friends.
Jo and Ben clearly pulled out all of the stops to create a magical day for their loved ones to come together – including the attention to detail they paid to their dream venue's décor.

The Floral Artisan team had done an incredible job delivering such stunning floral arrangements skillfully weaving in the couple's chosen colour palette of ivory, greens and pinks. Southend Barns' Threshing Barn was brimming with class and elegance - it was a seriously fabulous floral affair
We just had to frame the happy couple under the warm, cosy glow of the draped festoon lights from To Have and To Hire to capture the entirety of the masterpiece they had created with their trusty and talented suppliers.
It was lovely to include their adorable daughter in this scene and see how she'd grown so much over the year as she played a part in making her parent's day so special.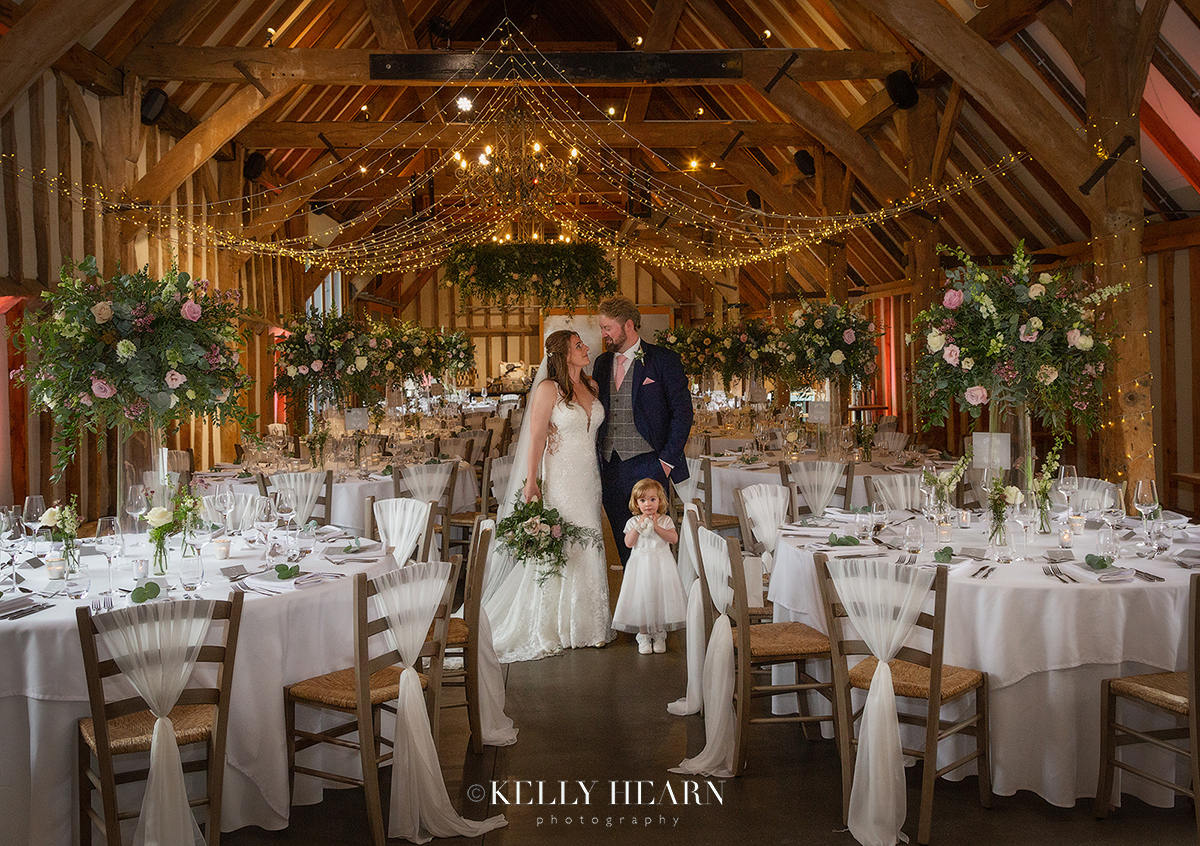 We felt that Jo's exquisite hand tied bouquet definitely deserved it's own close up; it beautifully set off her gorgeous dress with the gentle foliage complementing her soft, natural look.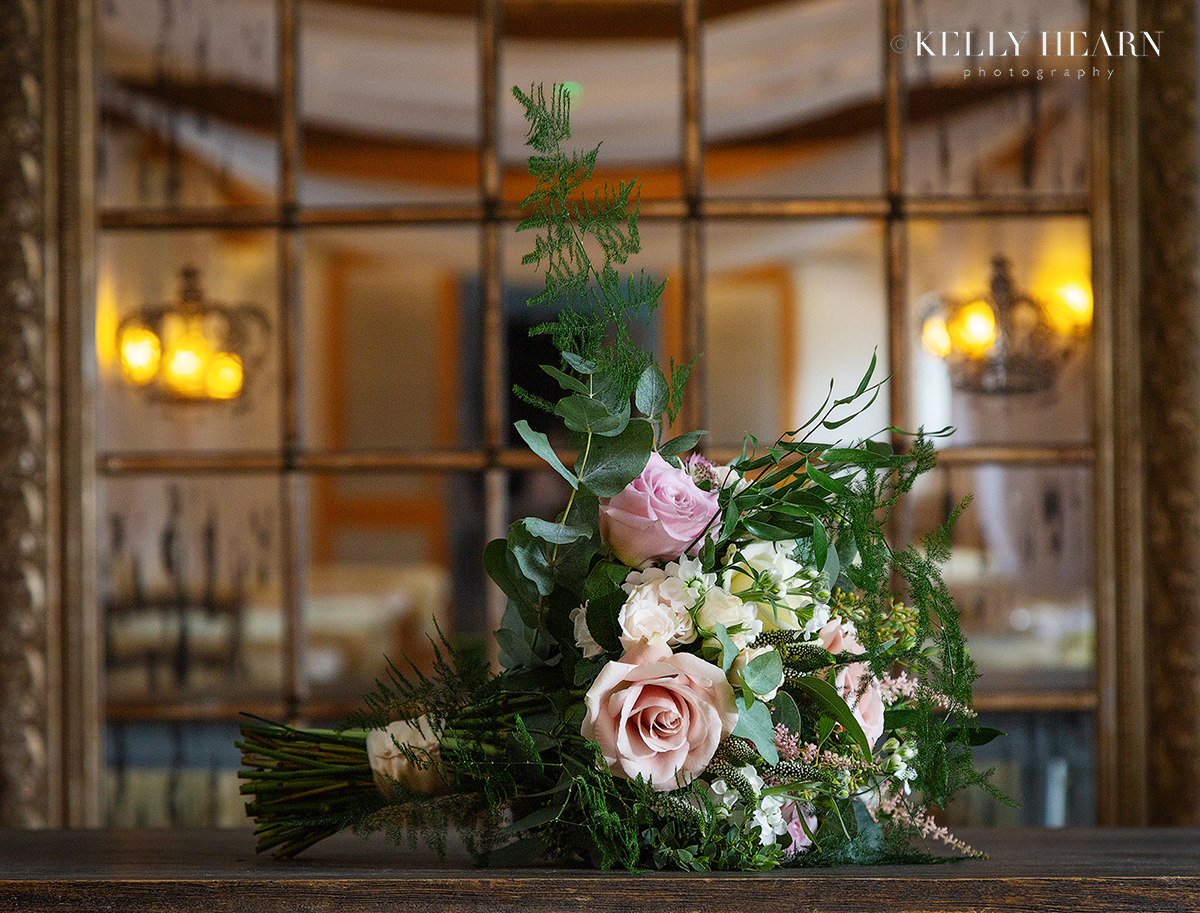 And just look at these blooms set high on tall glass pillars that adorned the tables. Such a delightful way of creating a light and airy space to enable the much missed flow of conversation whilst bringing opulence and natural beauty to the wedding breakfast.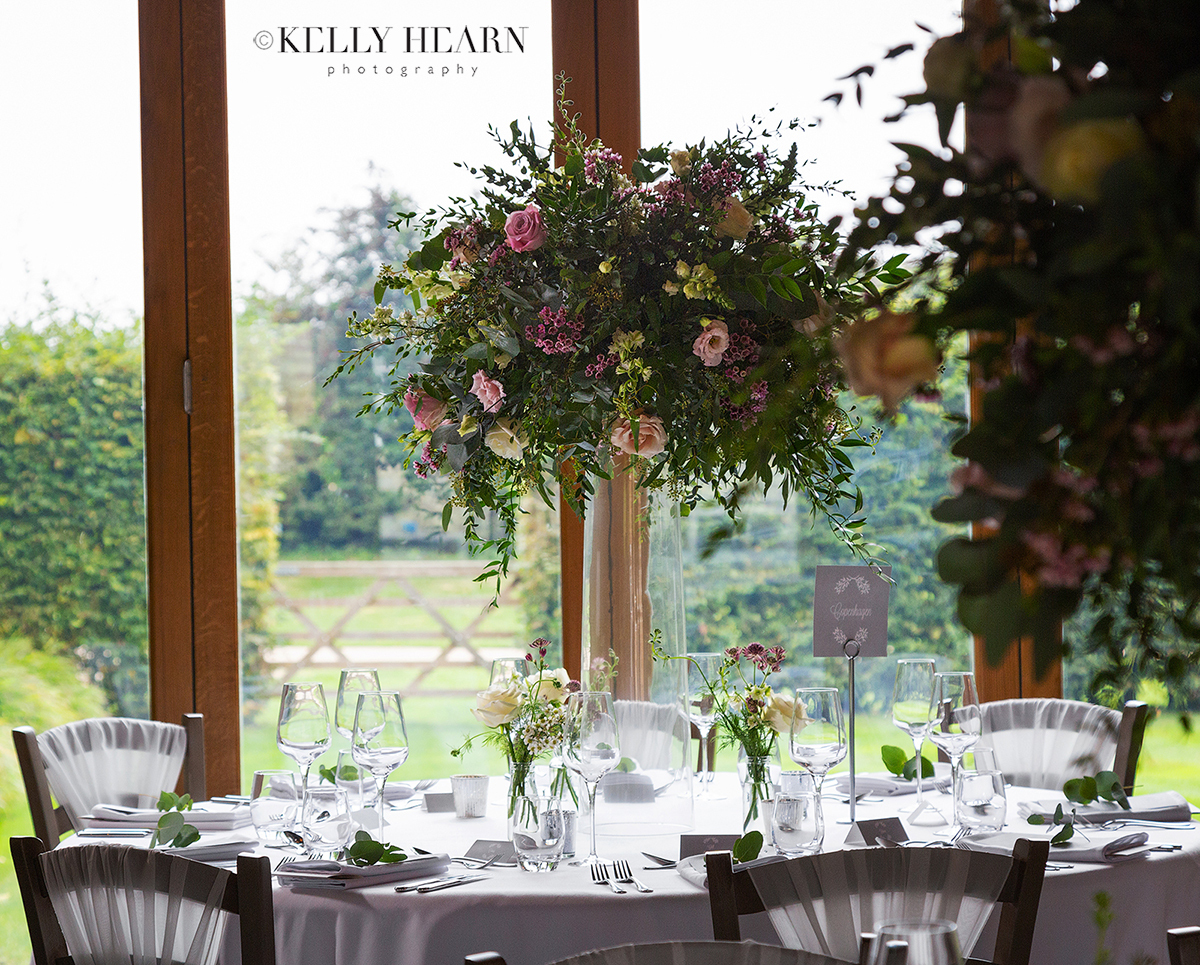 Even the cake fitted the flowery brief; this four-tiered wedding cake expertly crafted by Tartufi was a scrumptious feast for both eyes and mouths!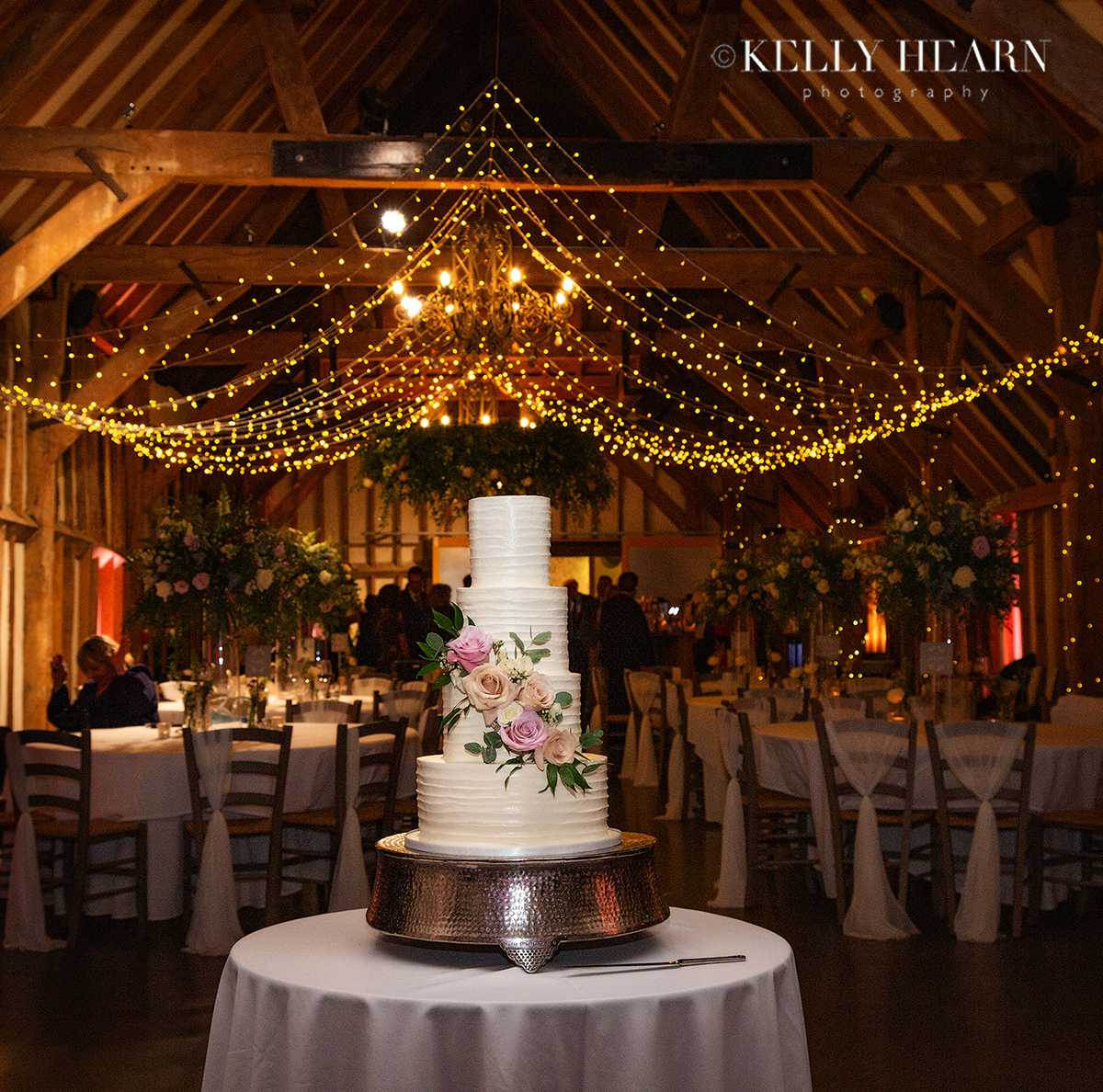 Jo and Ben made sure that the exterior spaces were just as fabulous as the inside of the barn. It felt only right to photograph them between the flower-covered pillars at the end of the night by the roaring fire giving them a moment to reflect on the abundance of love and joy that was shared on both of their October wedding days.
The back lighting created such a glorious illumination around Jo and Ben as it just kissed the edge of the foliage casting its own charming frame of light in which to centre the newlyweds.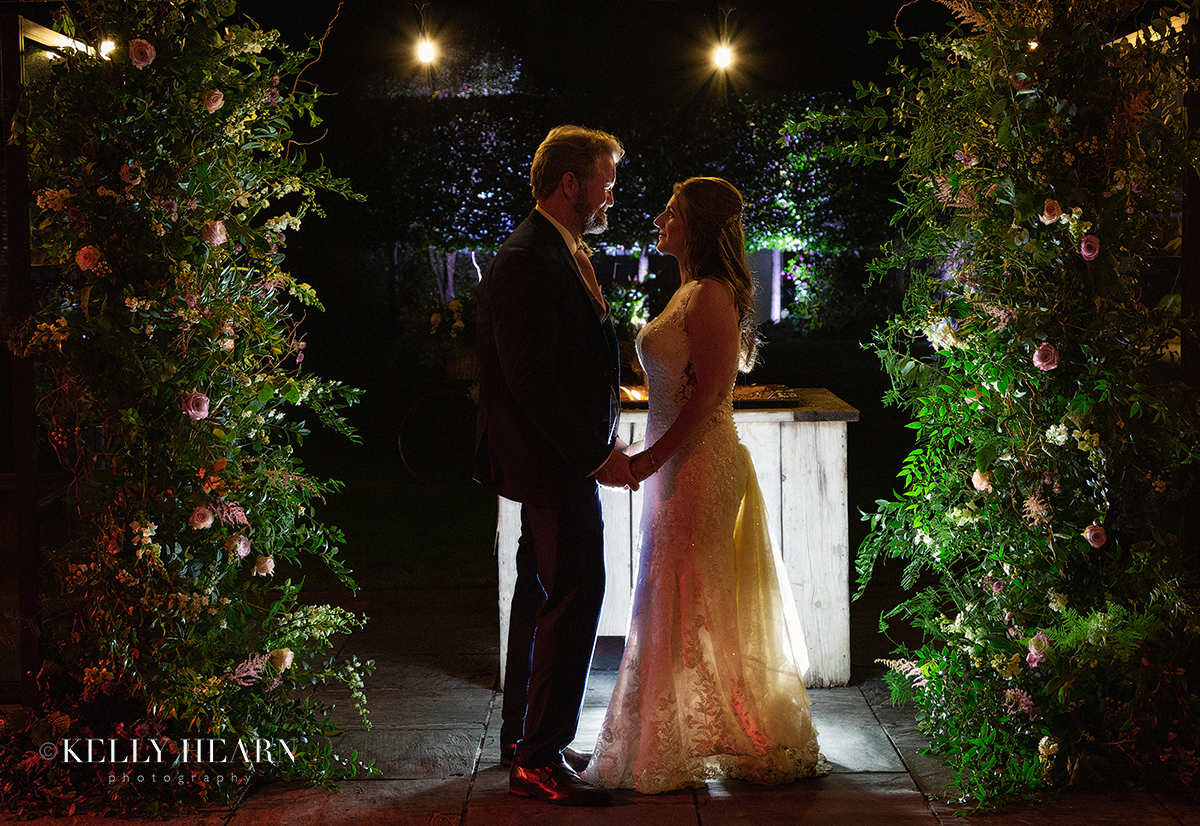 Reconnecting With Loved Ones

This much anticipated day was all the more magical for witnessing Jo, Ben, their family and friends all reconnecting after long periods apart. It was so clearly evident how much joy this event brought to them all and how happy they were to be together to celebrate.
One very special connection we captured in the morning was between Mother and Bride as they were dressed and ready for the day. This is always such a precious portrait and we feel like this one of Jo and her Mum highlights the love that they both share.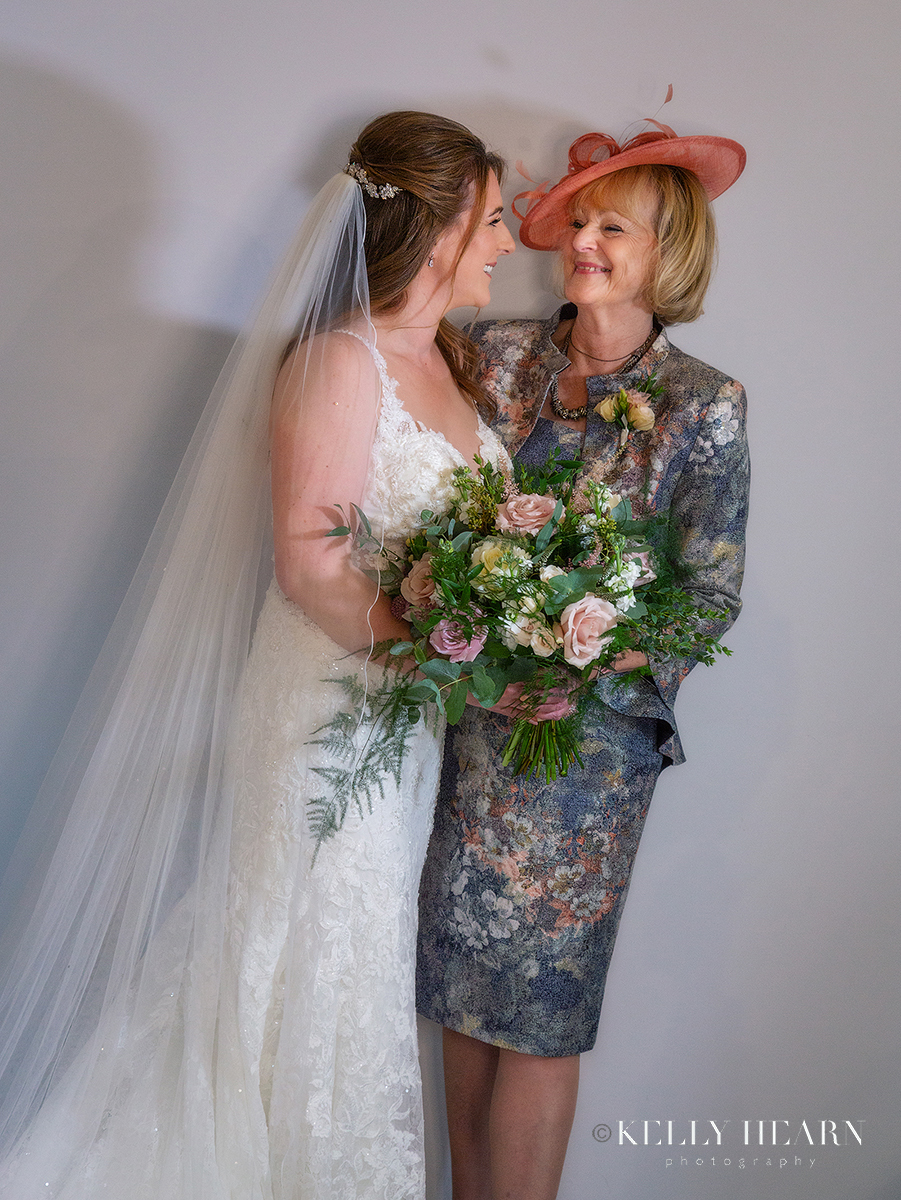 Equally, capturing connections occurring in completely natural moments have a wonderful place in a wedding album, the combination of both posed and natural shots allow you to tell all sides of the story.

Jo and Ben didn't want to miss a moment with their guests and made time to chat and mingle with everyone present, while we worked the crowd to capture this for them outside the church.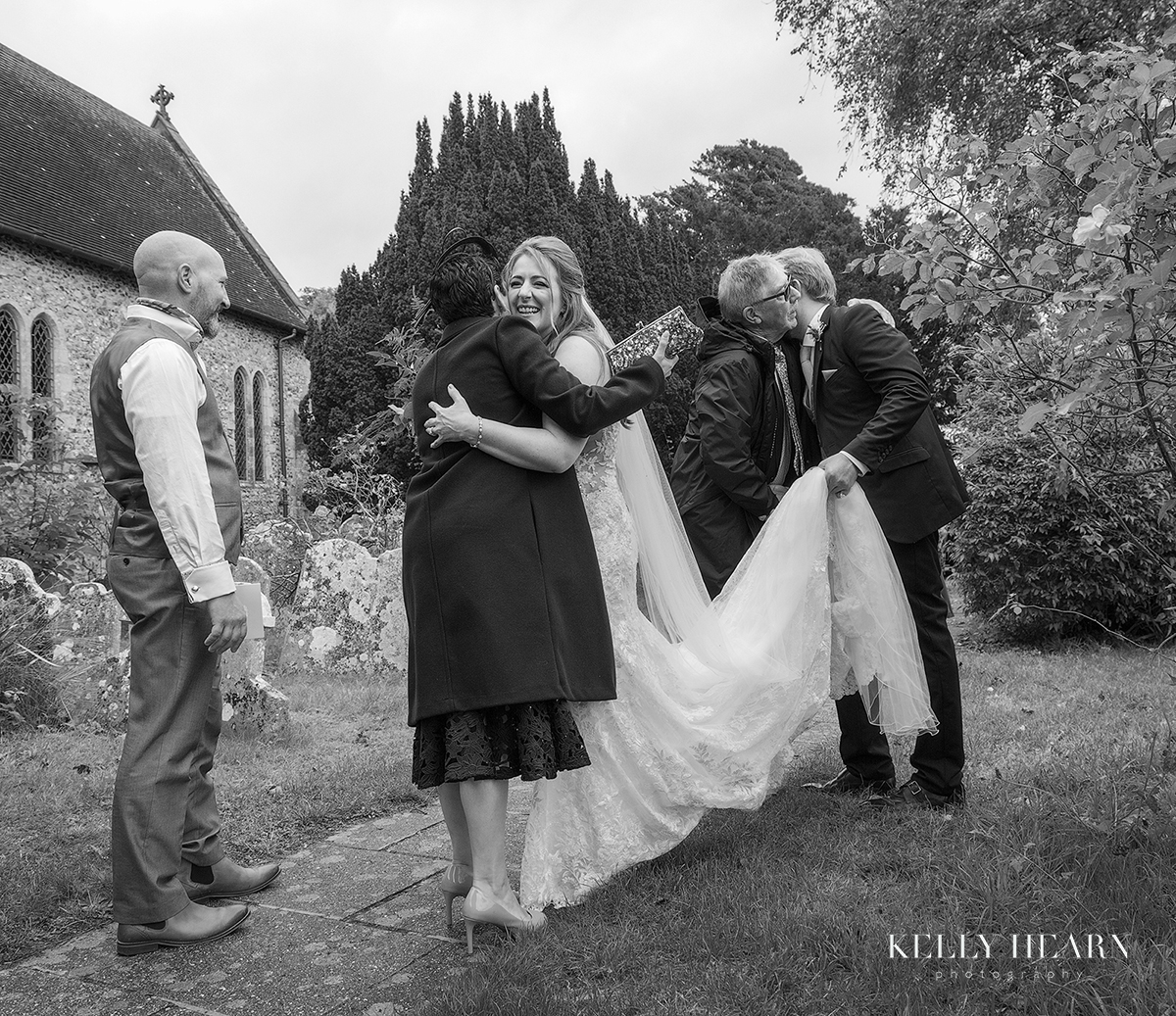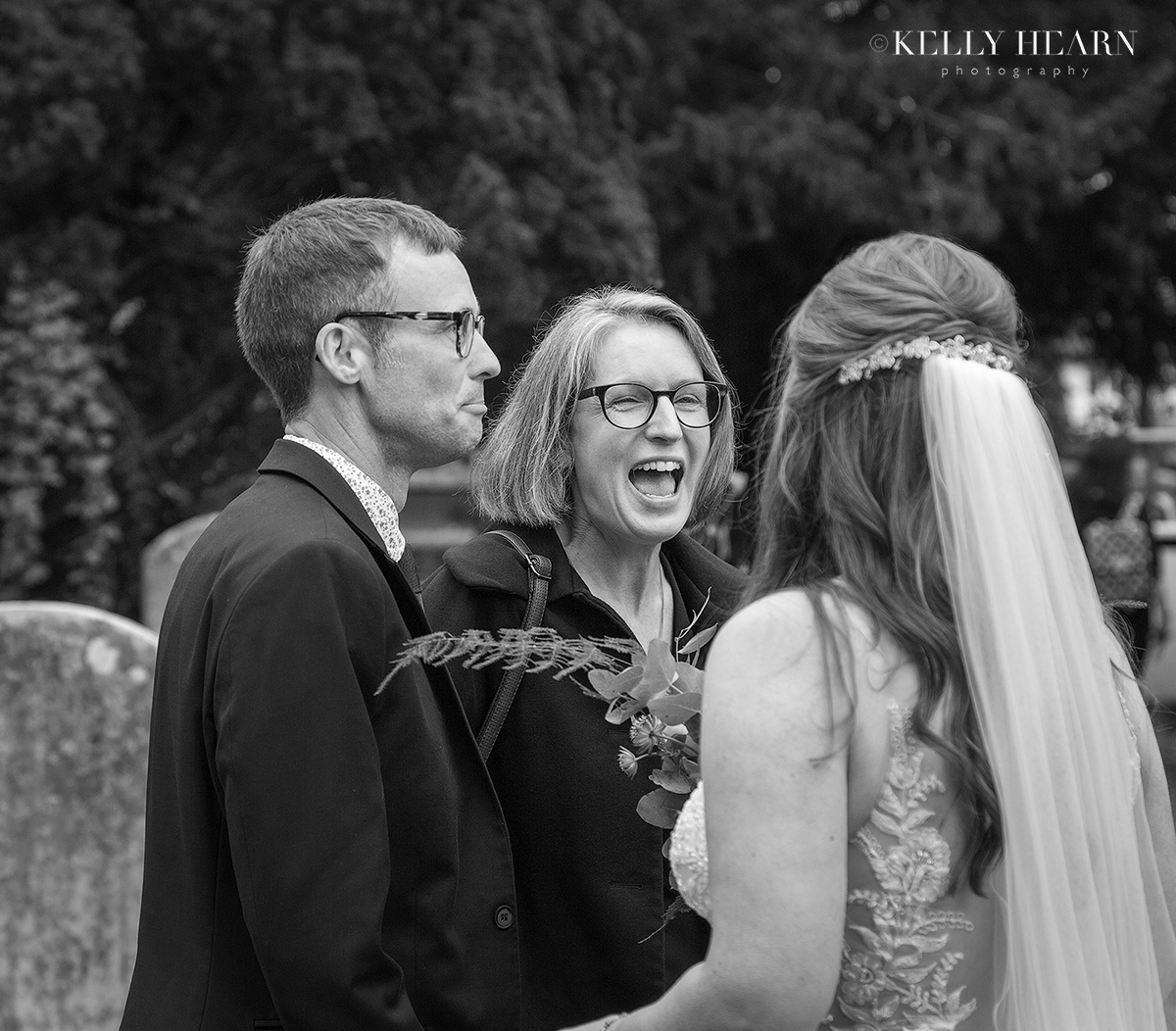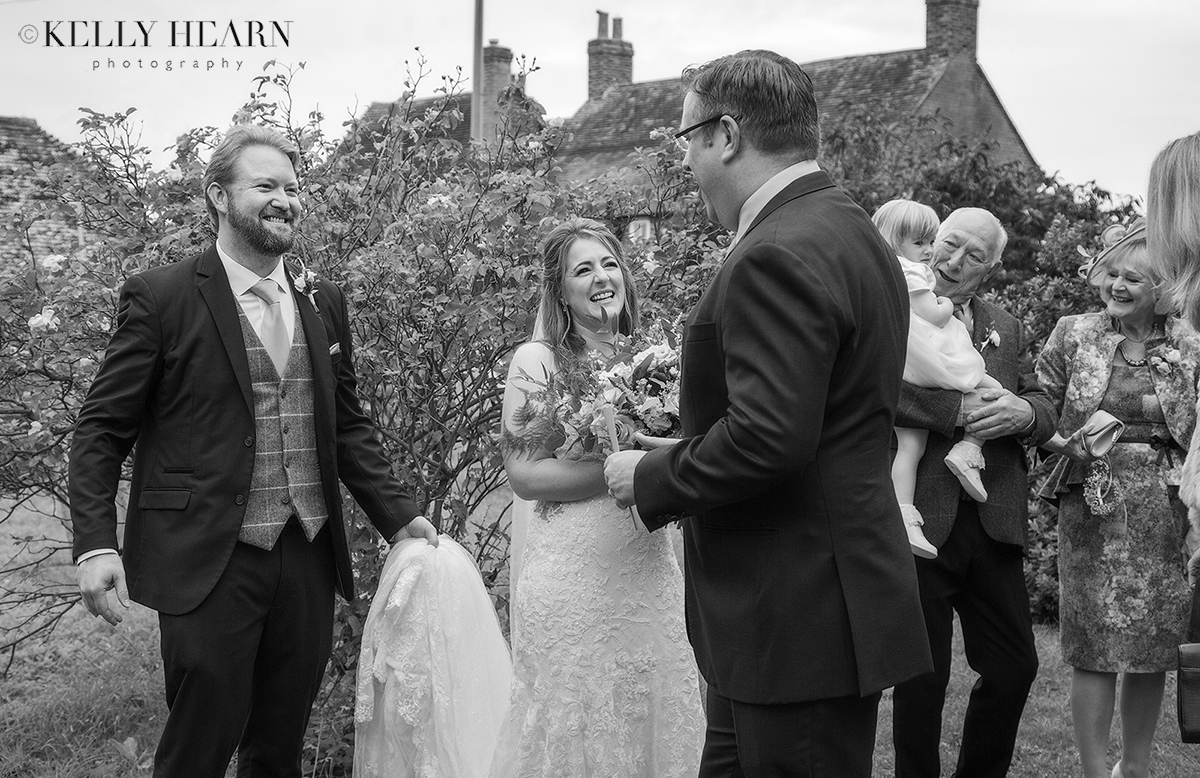 And when it was time to party hard the dance floor was flooded with some awesome boogieing as Jo, Ben and guests danced the night away to the eclectic mix of music from the decades from the ever popular and always brilliant 'The Doloreans'.

It seemed like no one held back after saving up their moves for their long-awaited return to partying, raising the roof and making even more cherished memories.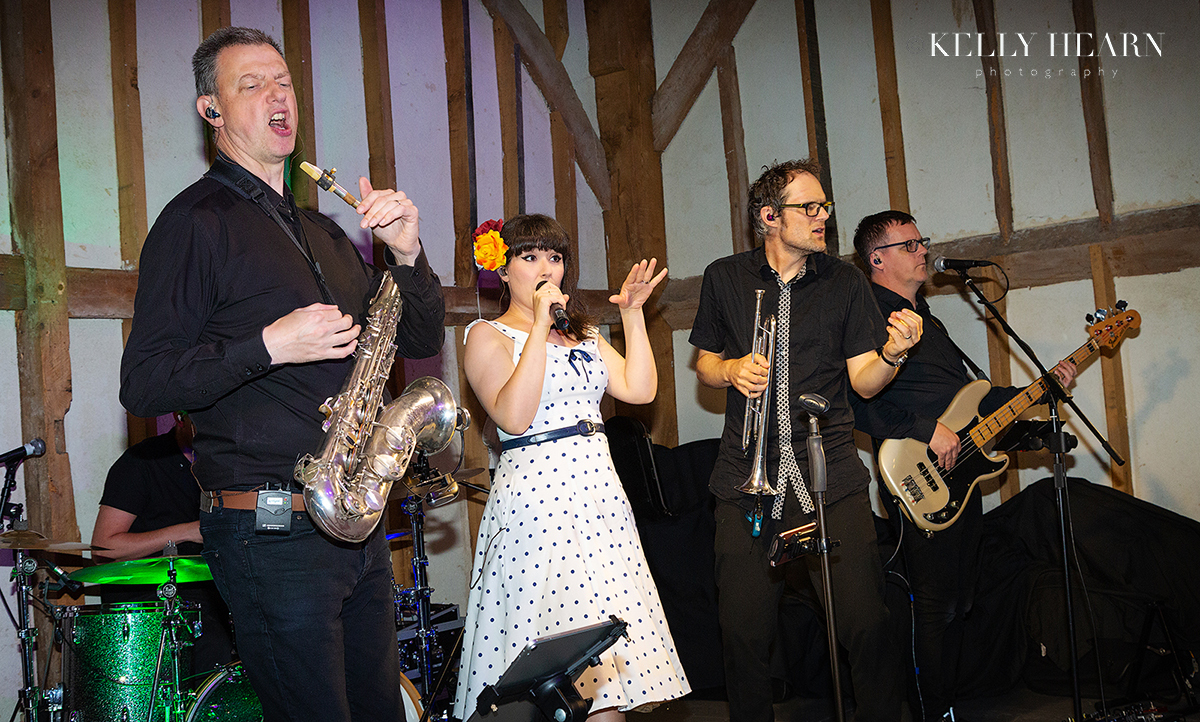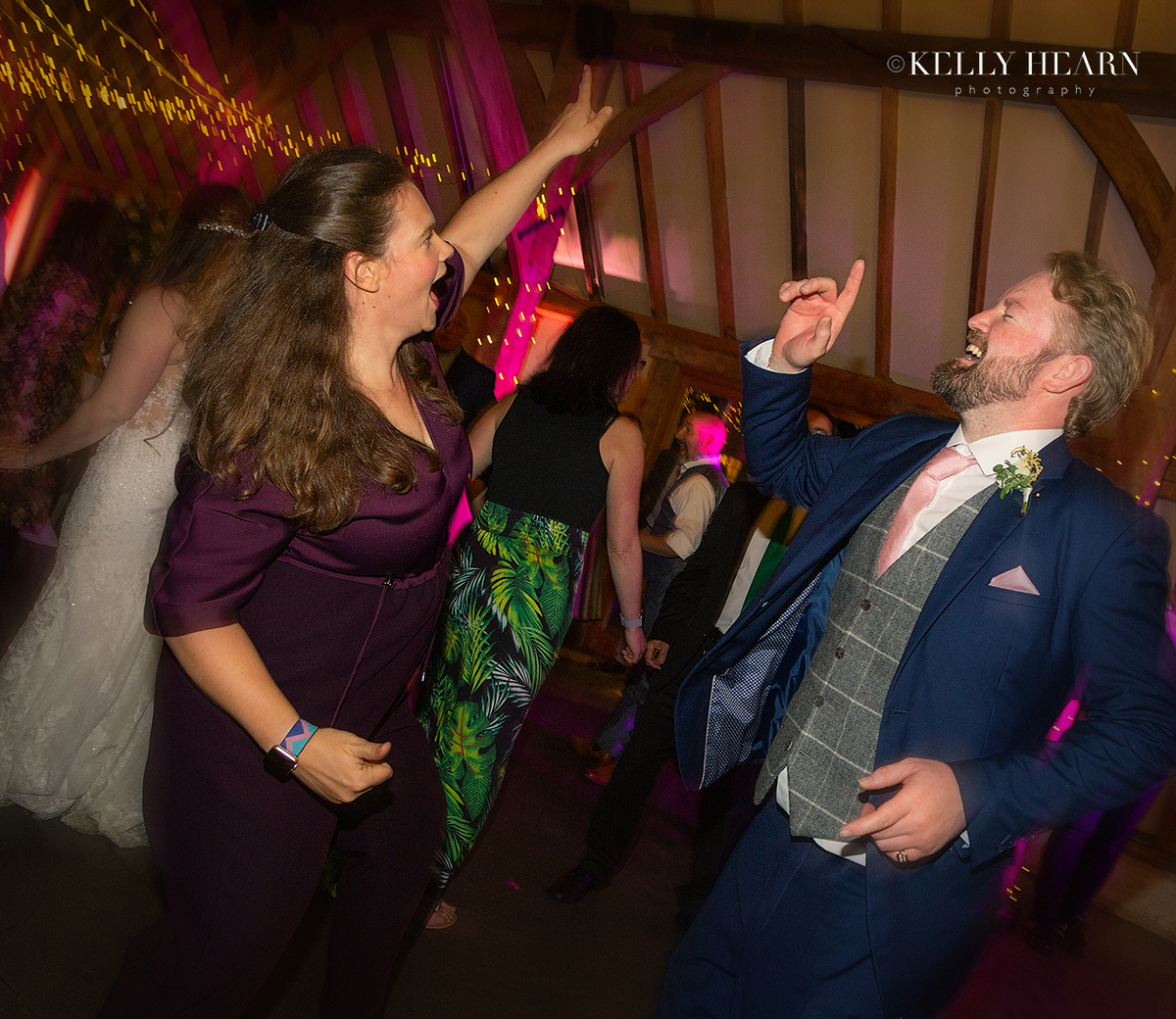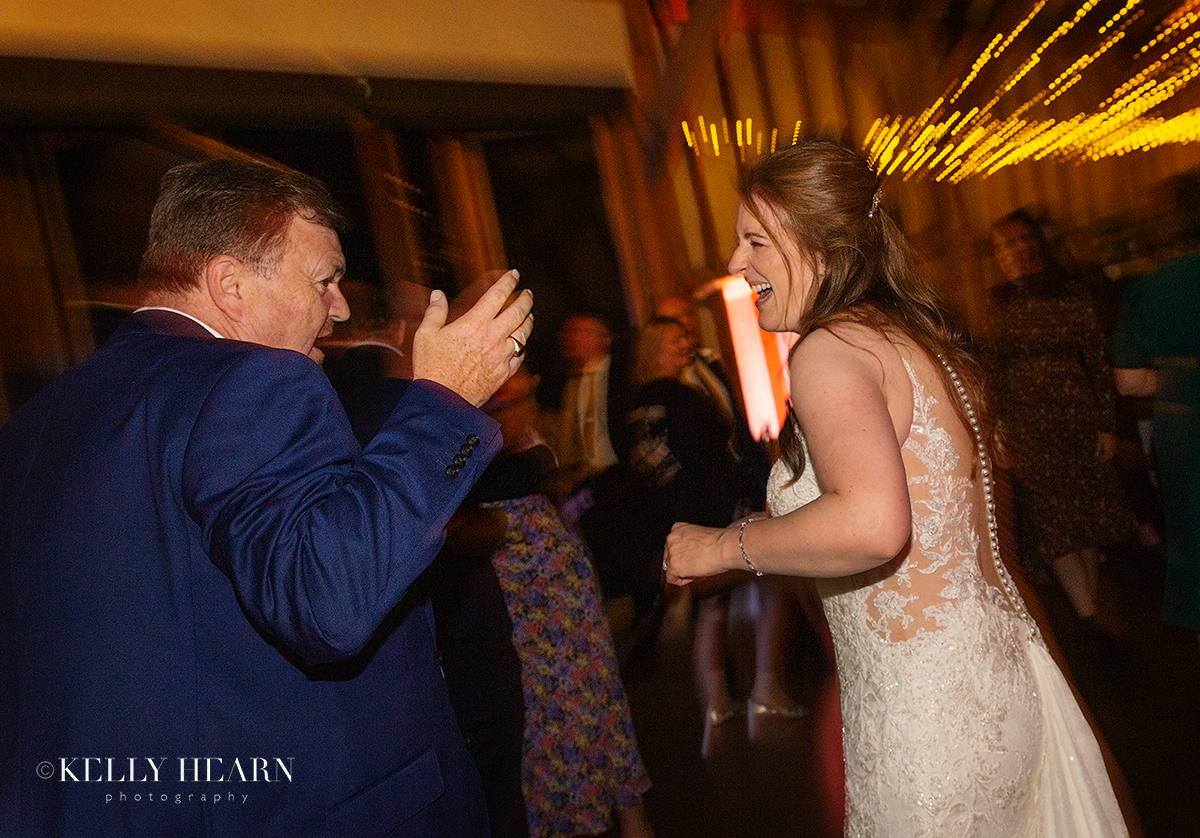 Jo and Ben, it was a privilege to be part of both of your Wedding Days and be able to support you on your journey. It was so special to capture your marriage in 2020 and a pure delight to witness how joyful it was for you to reconnect with all your friends and family in 2021.

We wish you all the best for your future together.
Kelly x
Kelly Hearn A.B.I.P.P - A.M.P.A