Second Spring, Indian Summer, Forever Autumn
September 13, 2020
Hello Autumn My Old Friend...

Here at KHP we love the photographic opportunities a new season can bring to a portrait, and we give autumn top marks for gifting us its stunning mix of strong, warm colours and the golden mellow light of its lowering sun.
Captured at the right time and angle this season's light can cast some awesome shadows and reflections which are great for artistically working into an image to give it both depth and a second story.
Plus, ever the dedicated followers of fashion, we always love to see how people's clothing choices for their shoot change as they snug up into their winter wardrobe!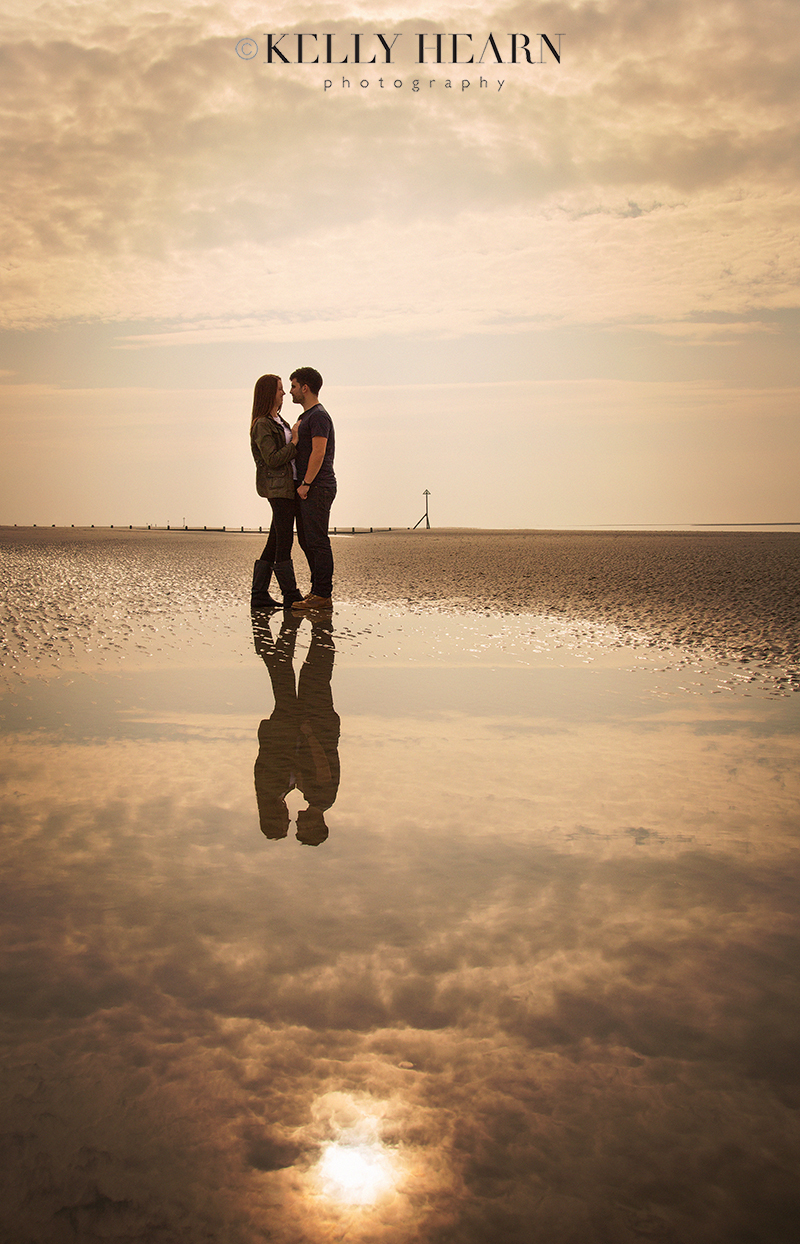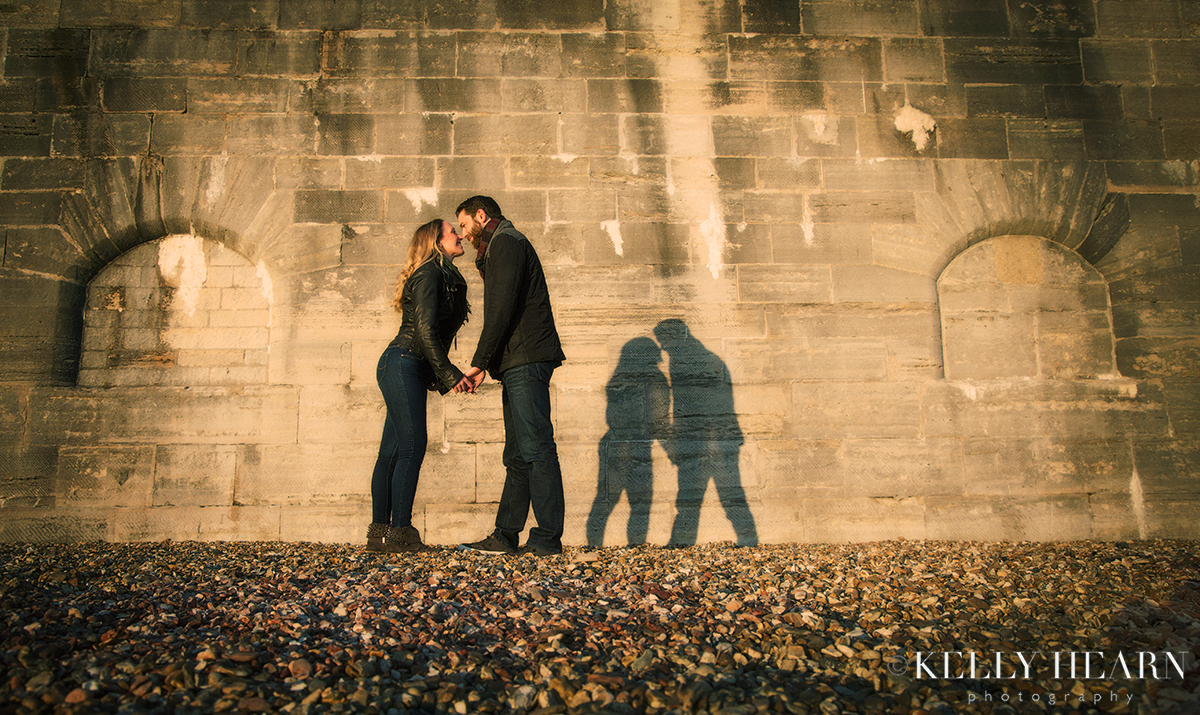 Just as summer provides great opportunities at coastal, urban and woodland locations (click here for our summer portrait blog to see what we mean or to simply reminisce! Capturing The Summer) so does autumn but with a distinctly different feel.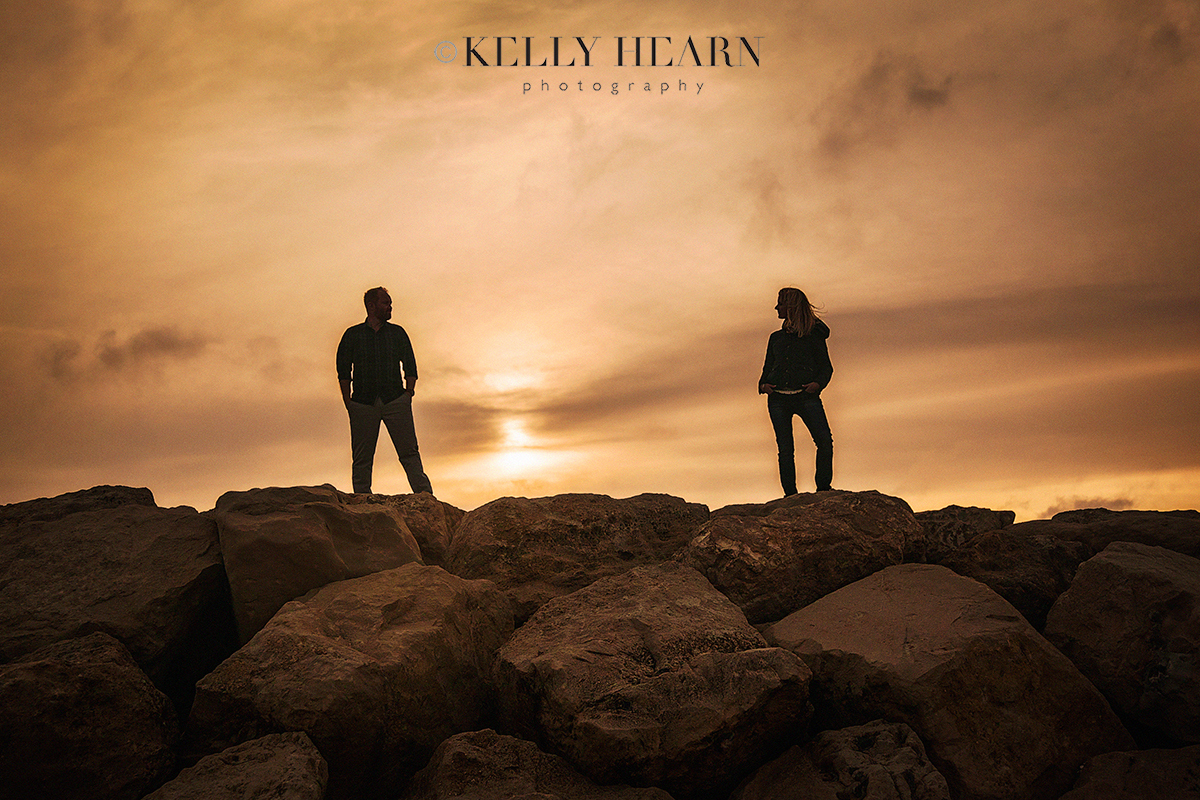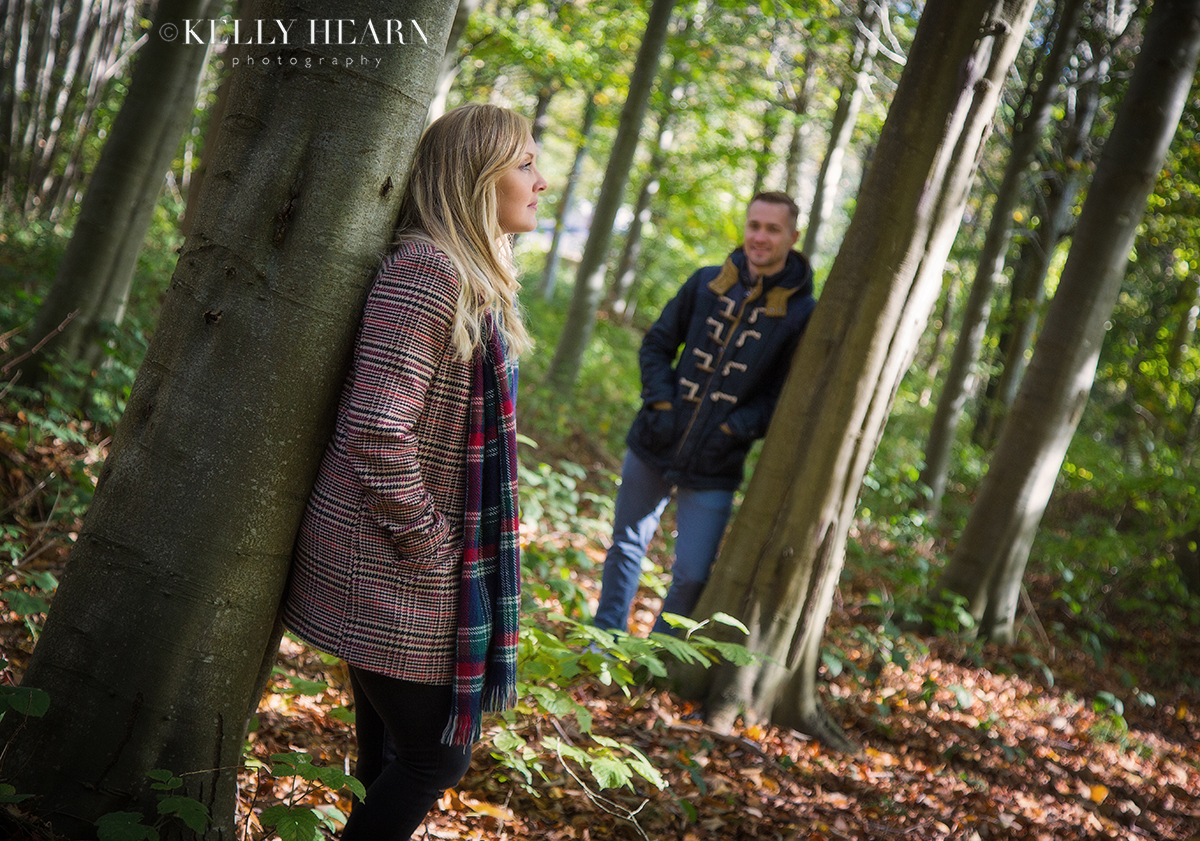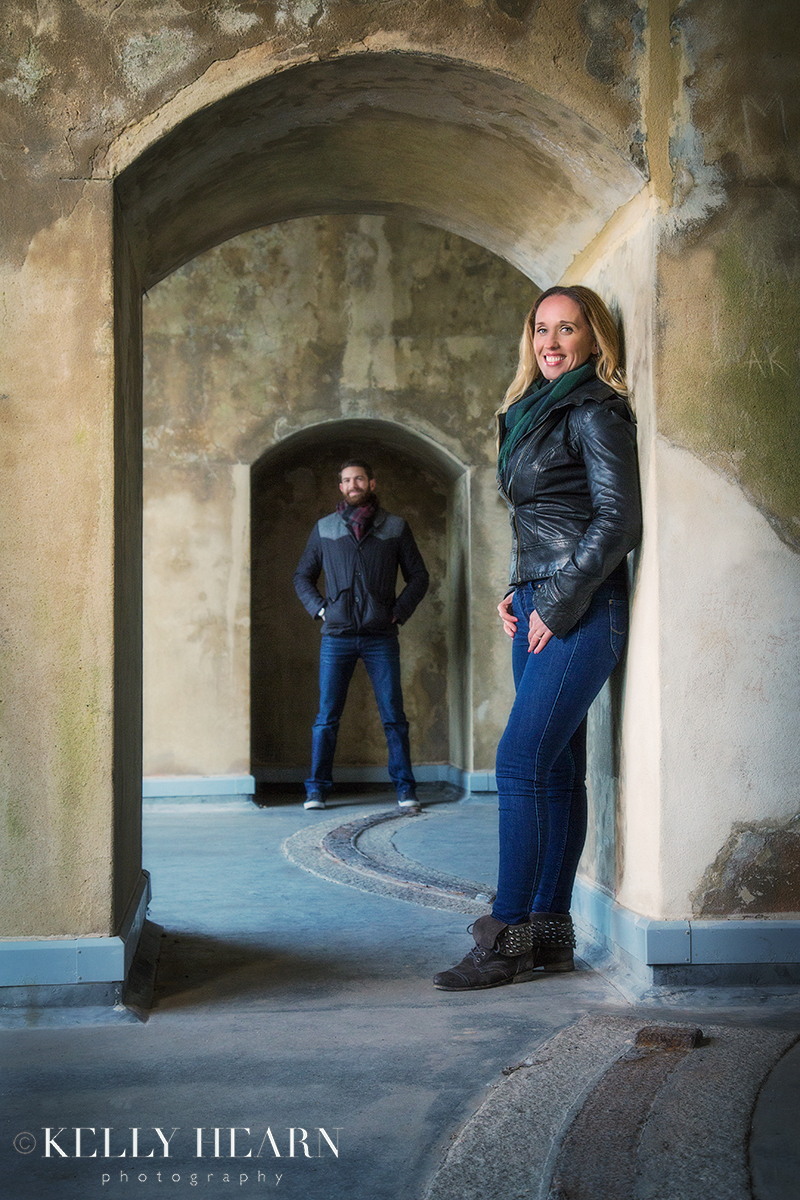 Urban Life

An autumn urban shoot can lend an edge to images of an older child or children as they begin to develop their own style and attitude. The strong lines, hard textures and sharp angles of the urban landscape go hand in hand with a stronger pose in which to capture their growing personalities.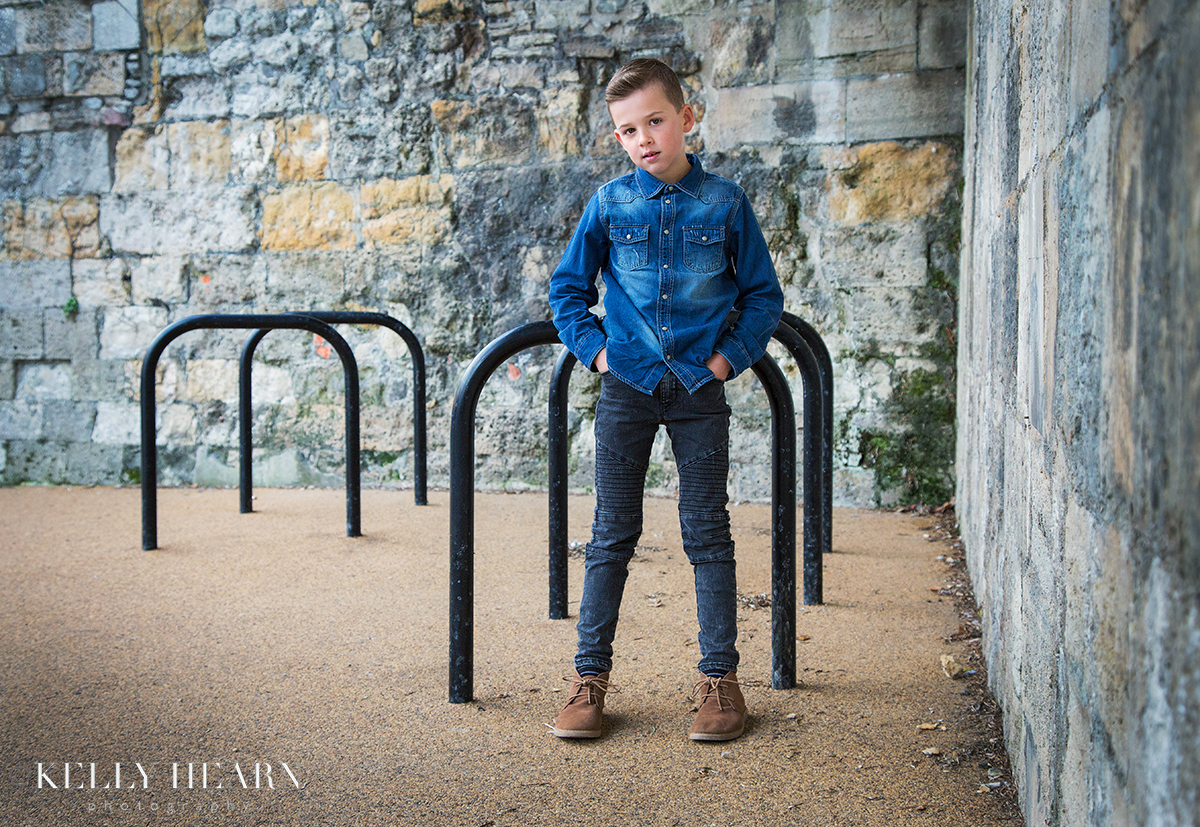 Even just a simple stance can really change the look and feel of an image. Check out these sassy tweens rocking these city walls, the triangular shapes in their form really complement the geometric nature of their location.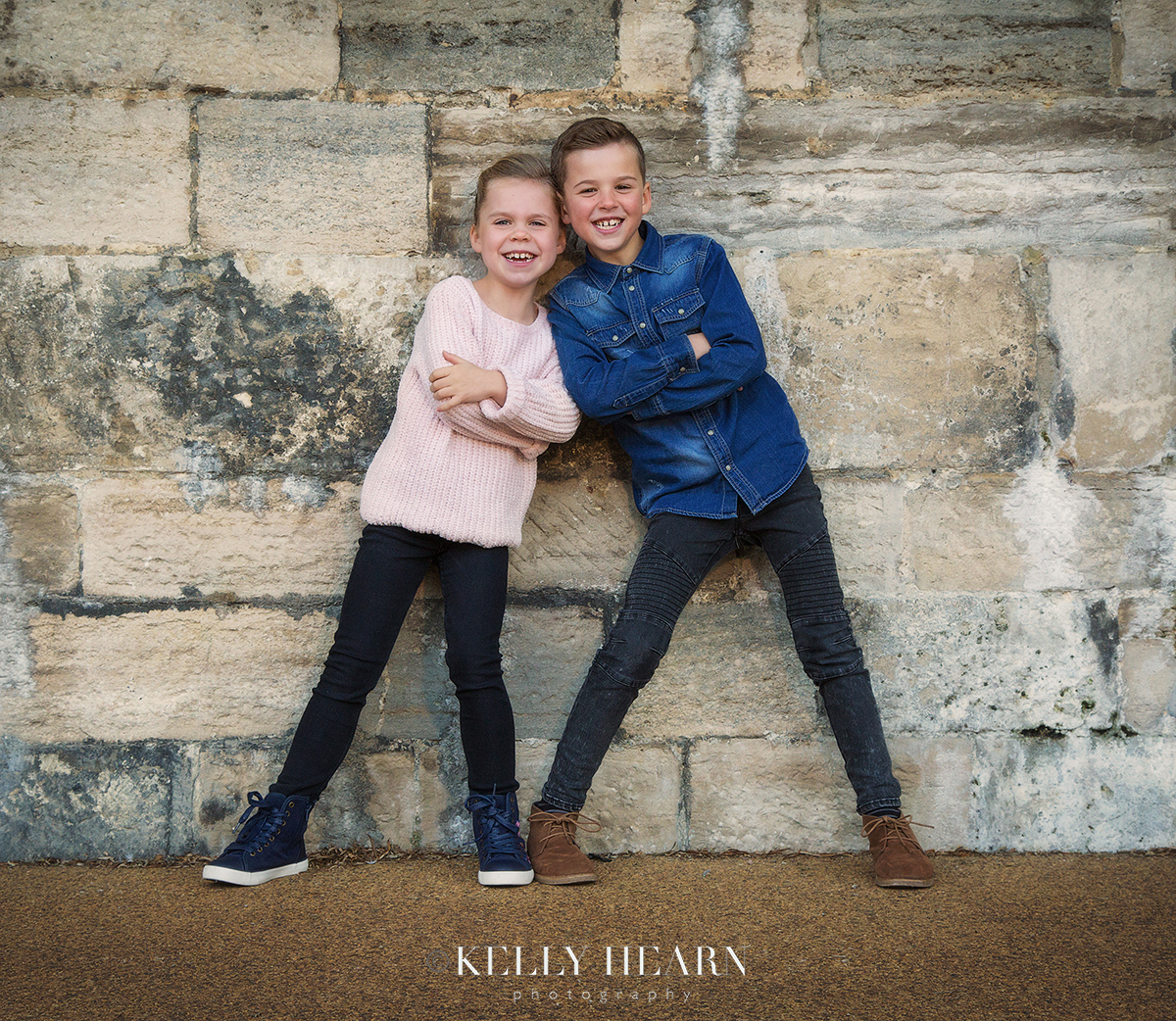 Babes in the Wood
If you are looking for a softer location to suit your little ones then the woodland can be the perfect place. Often a favourite stomping ground for little inquisitive explorers, the autumnal woods offer a beautiful backdrop of gorgeous golden colours in which to capture their smiles, laughter, intrigue and inner peace, whilst they are at their most comfortable and happy amongst the distractions of nature.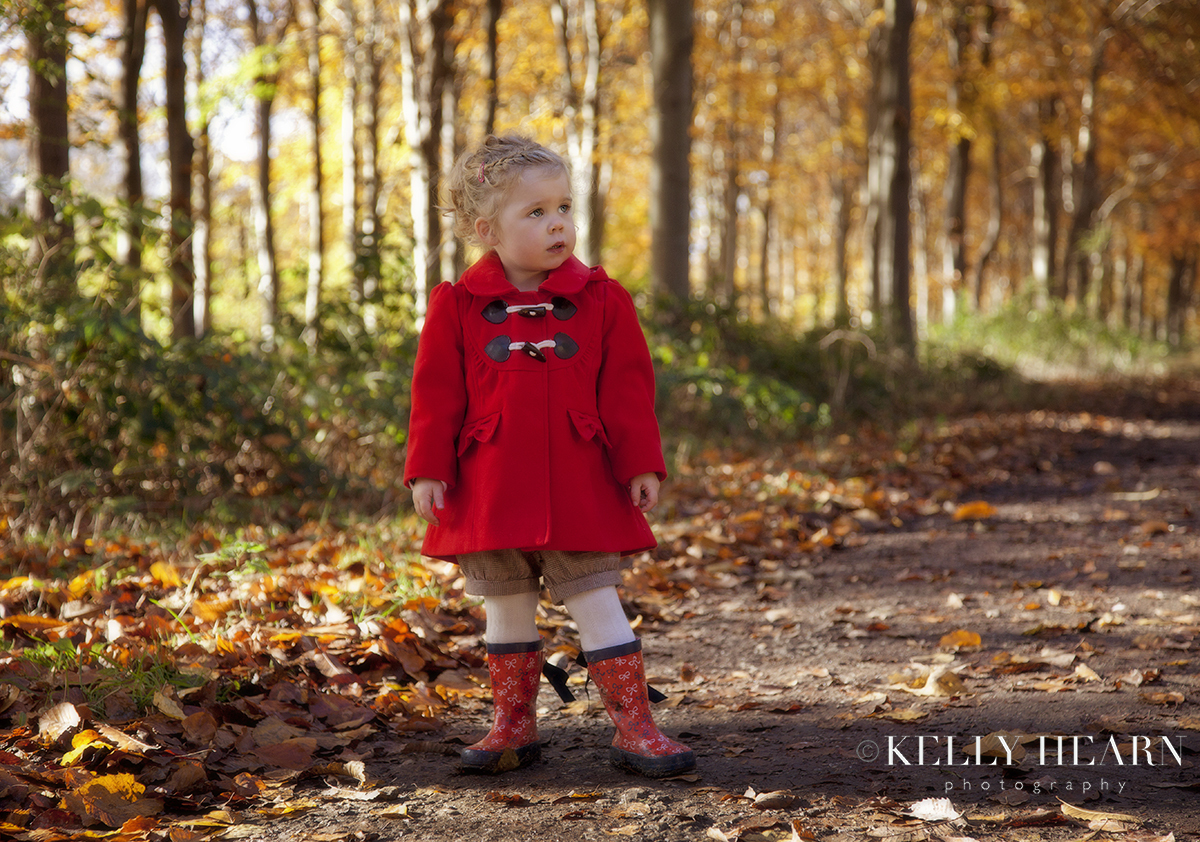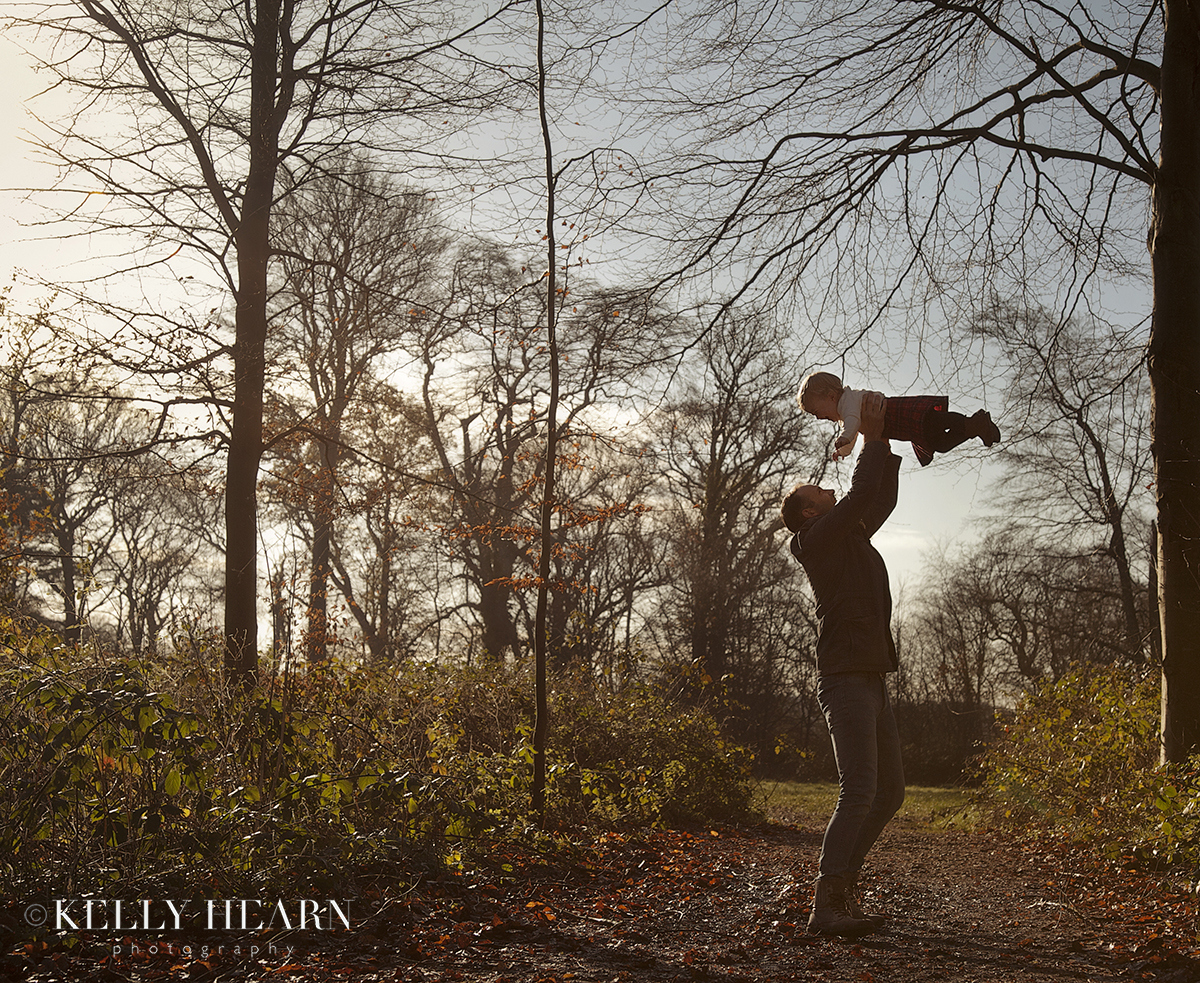 Mother Nature Calls

Woodlands also get our thumbs up for being studded with a wealth of natural 'props' such as cut logs and tree stumps which make for a really cool way of giving height, depth and texture and a different way of posing both children and adults.
For children, not only do these props lend an extra dimension to your images but they work really well in giving mini adventurers something to hang onto or sit on to keep them anchored in place (albeit brief sometimes!), allowing them to be beautifully posed.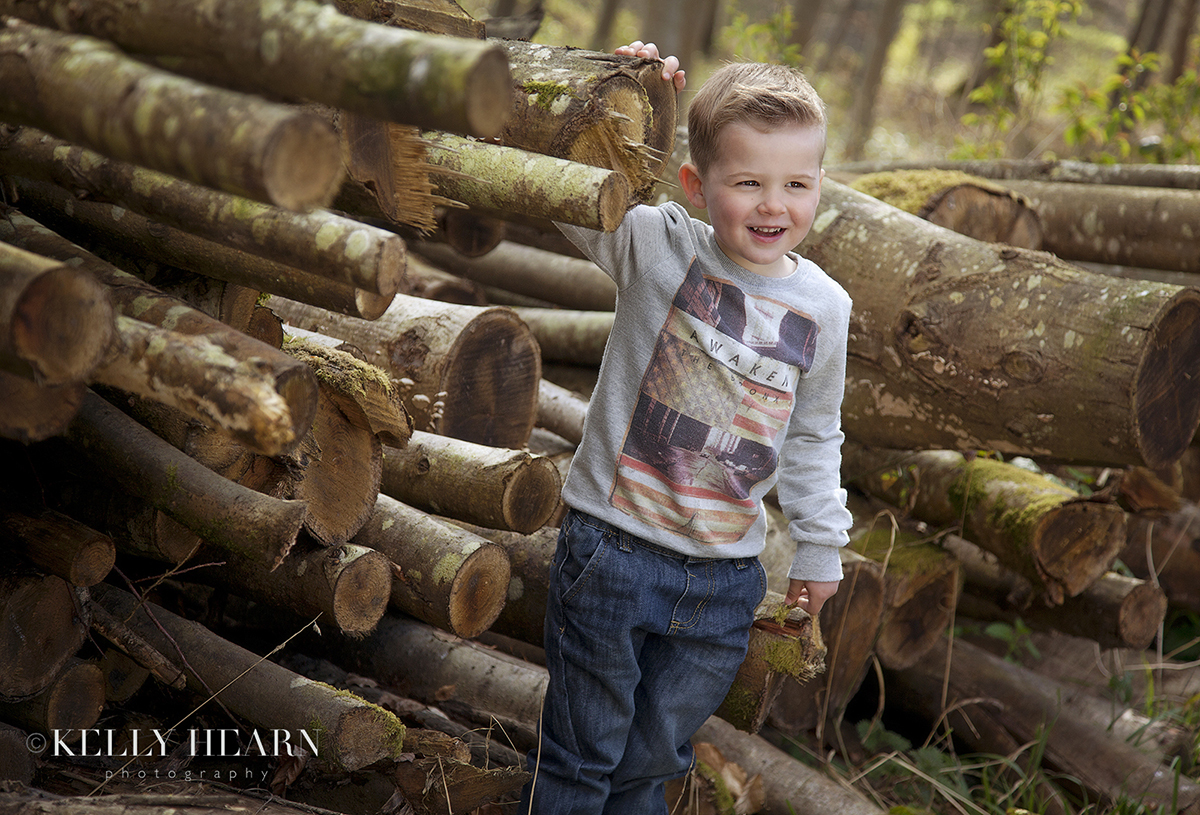 And look how the enormity of this felled tree emphasises just how dinky this little cutie is – a brilliant memory to look back on as she grows.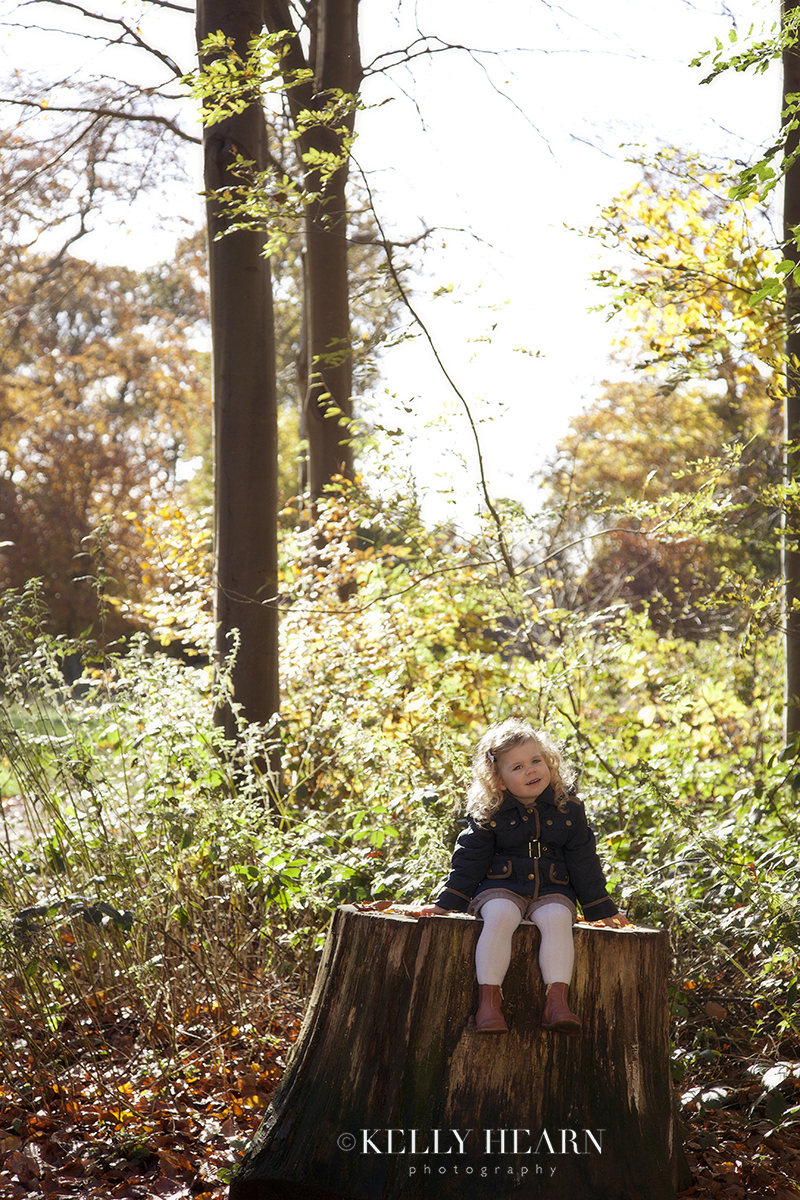 For adults, using the woodland's natural elements allows us the creativity to try out more daring poses bringing an original quality to the images for more contemporary styled portraiture.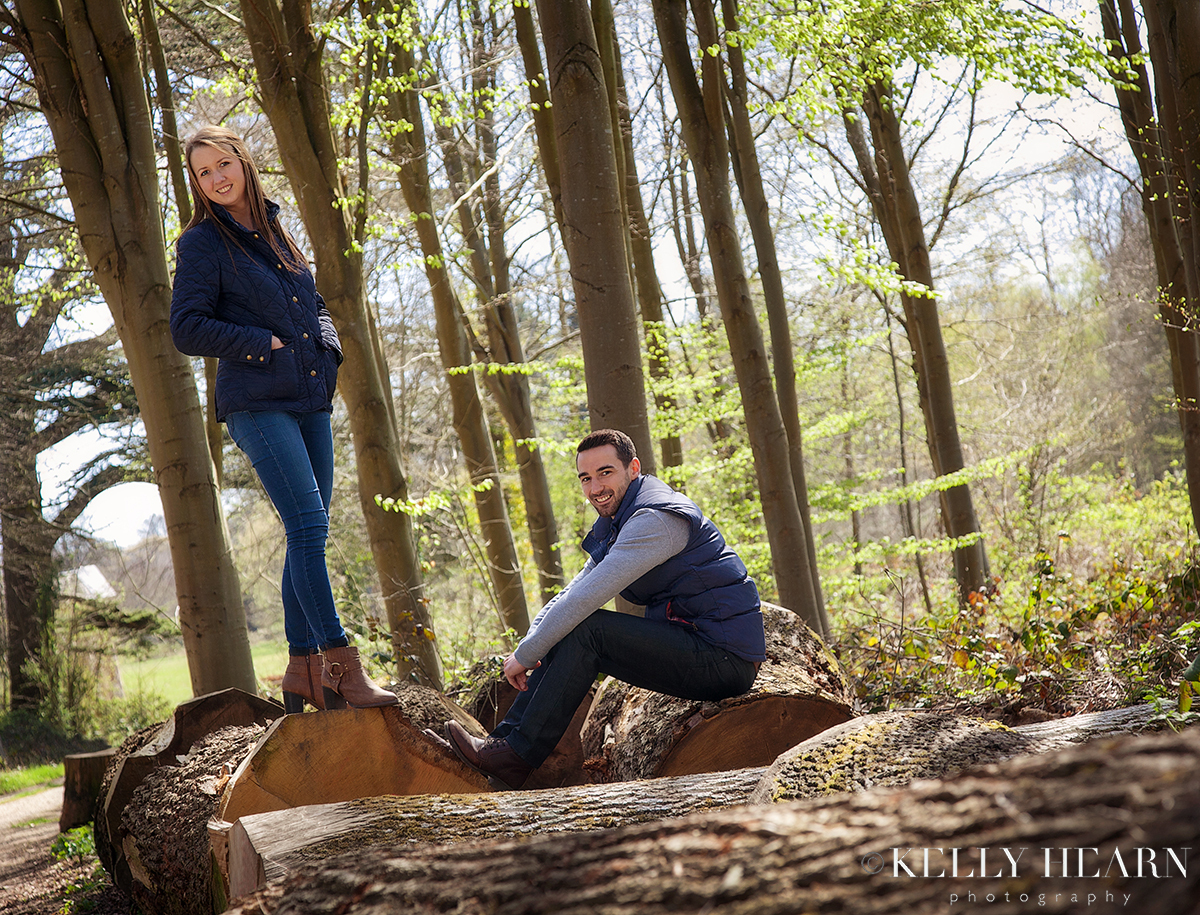 Some of our clients have been known to bring their own props to personalise their chosen location. This couple had smoke bombs planned for their autumn-themed wedding so they bought some along to their woodland engagement shoot to try them out and see the style they created. They worked brilliantly giving their images a enchanted, atmospheric feel and was a great teaser image for their upcoming day.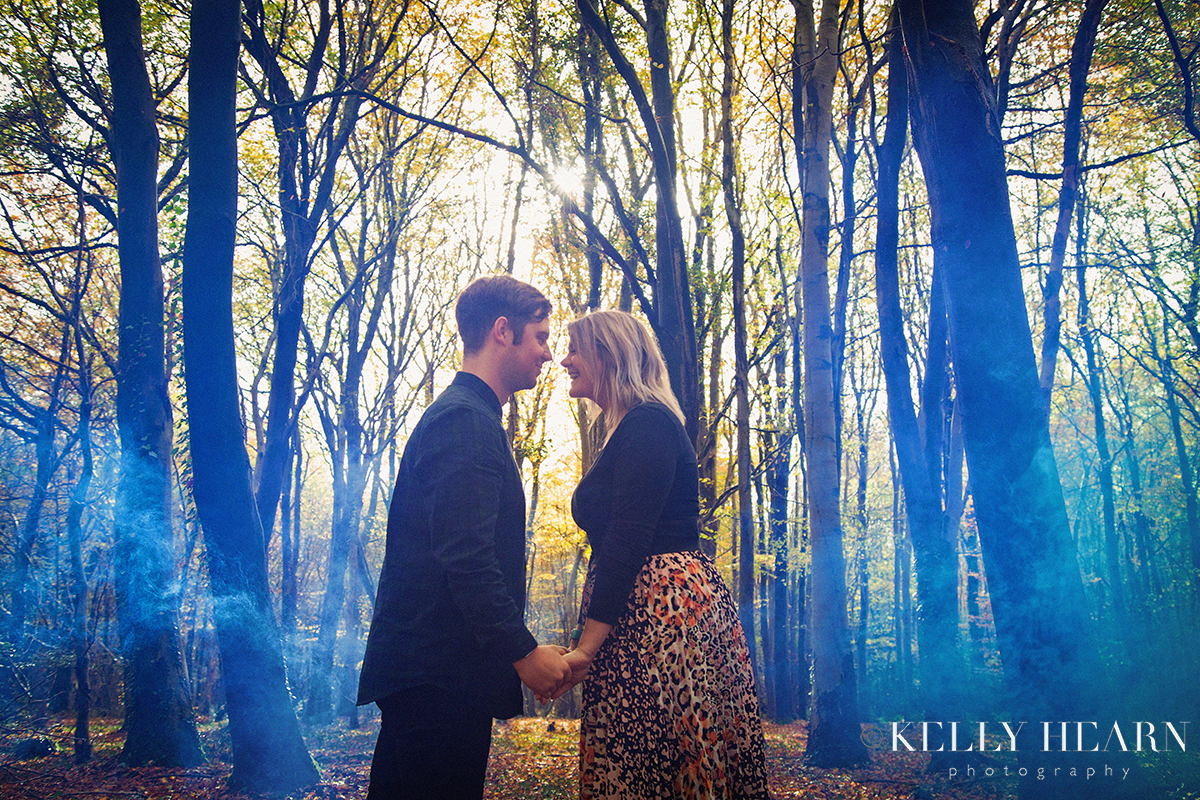 You've Been Framed
Shooting through the 'frames' created by the changing autumn leaves lets us capture a romantic portrait with depth by design and a seasonal tone that leaves (ahem!) no doubt as to the time of year. It's a great way to set off an image and can take many guises in terms of colour, shape and form.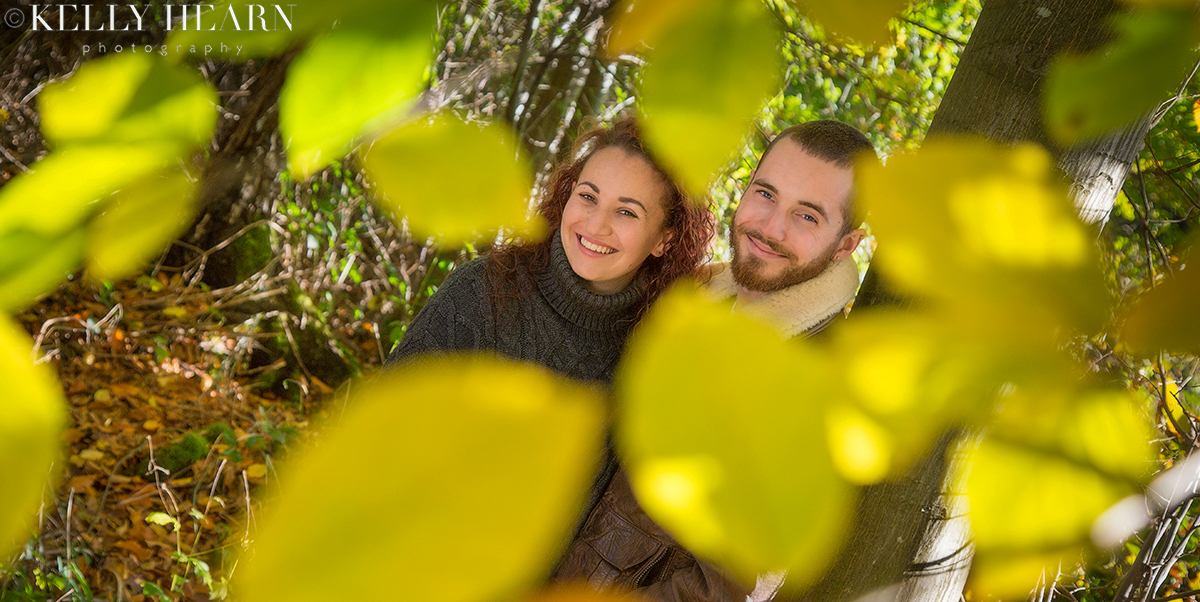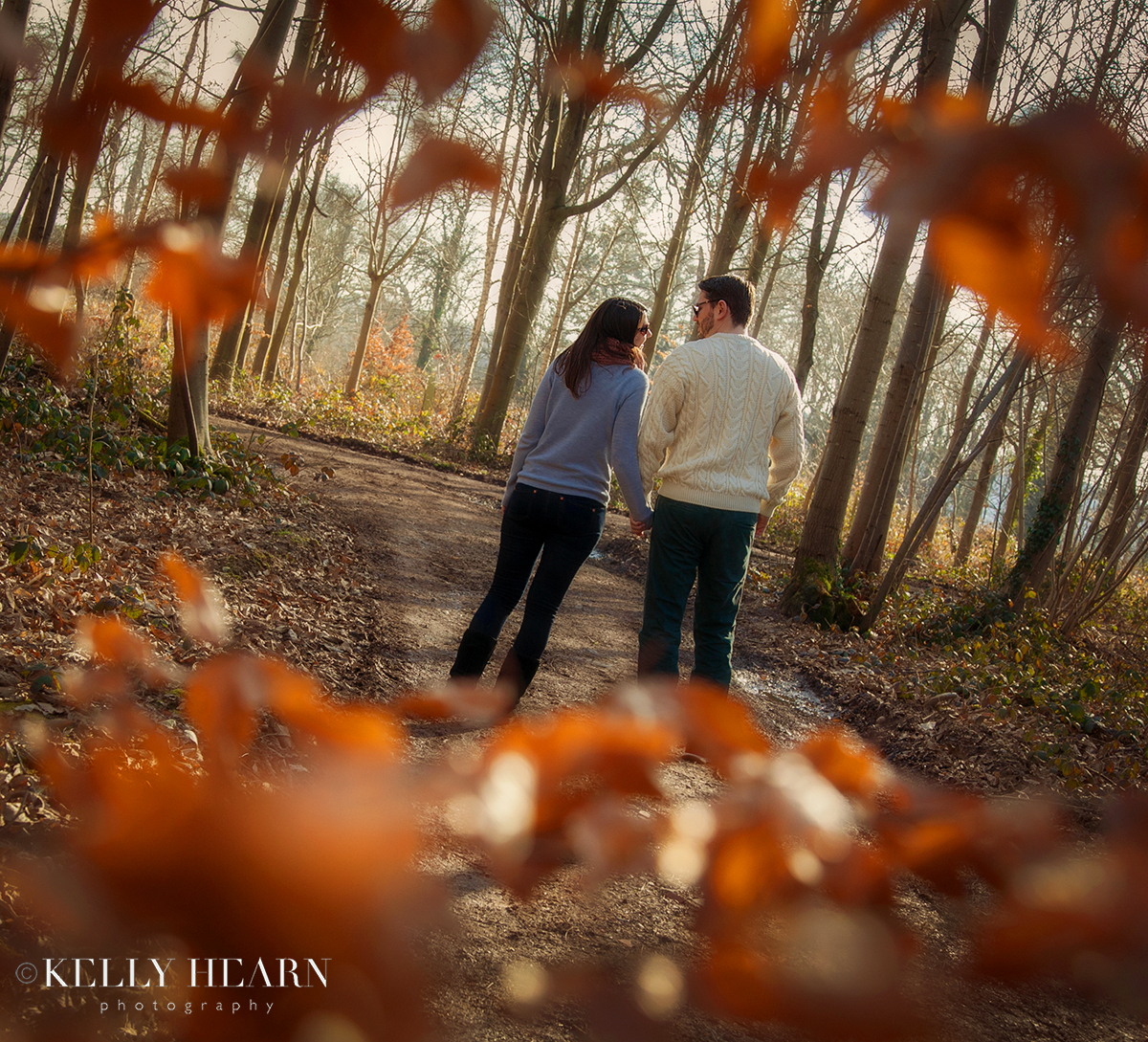 Other 'frames' can also be found by stepping back a little. This beautiful woodland clearing surrounded by a variety of overlapping foliage boasting an impressive palette of rich autumnal tones works perfectly to draw your eye into this stylish couple's embrace, atop a carpet of crisp golden leaves and vibrant green jewelled grass.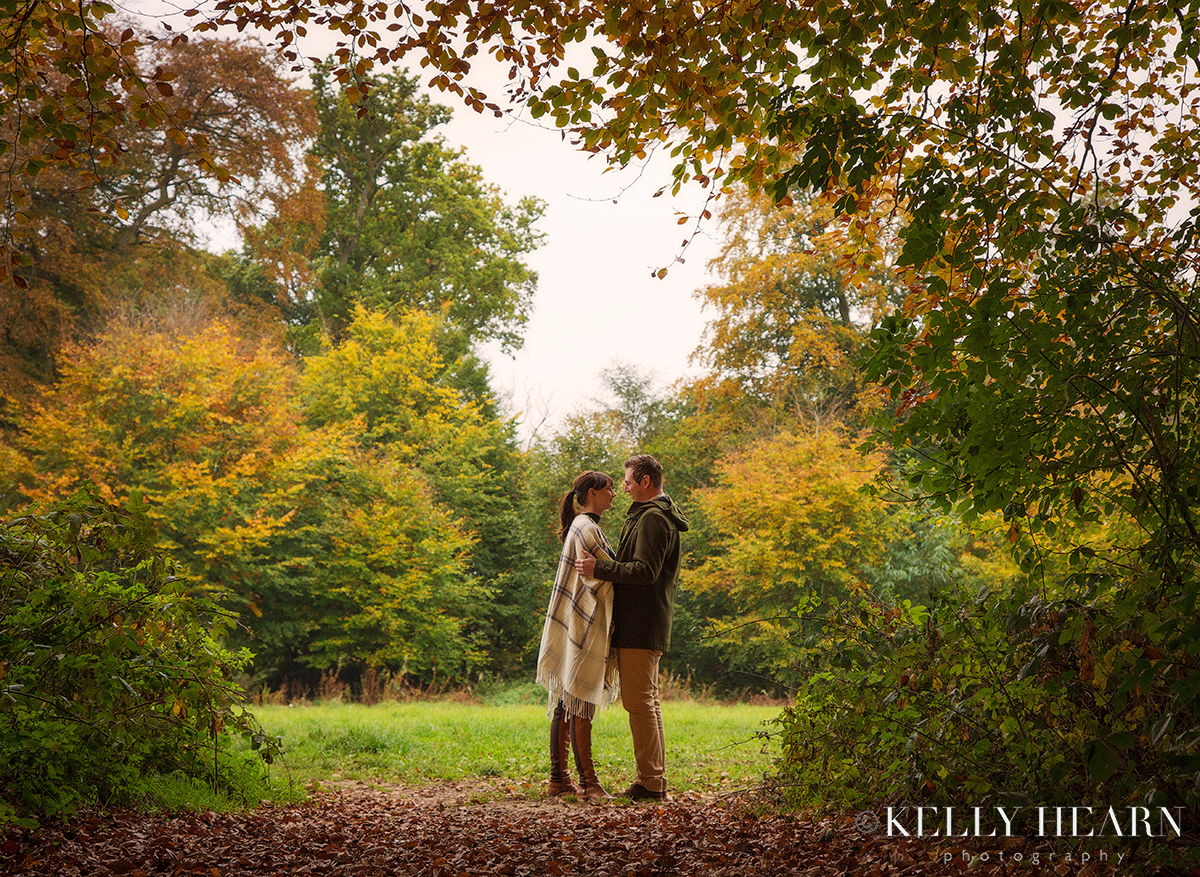 The Dog Days are not Over!
This season is also a great time to get out and about with your four-legged friends so why not let them take the lead on location? (pun intended!).
These rugged pooches with their snuggly, soft woolly coats are perfectly suited to a rural location for lots of 'off lead' time whilst capturing their devoted owners during walkies on a crisp and cold autumn day.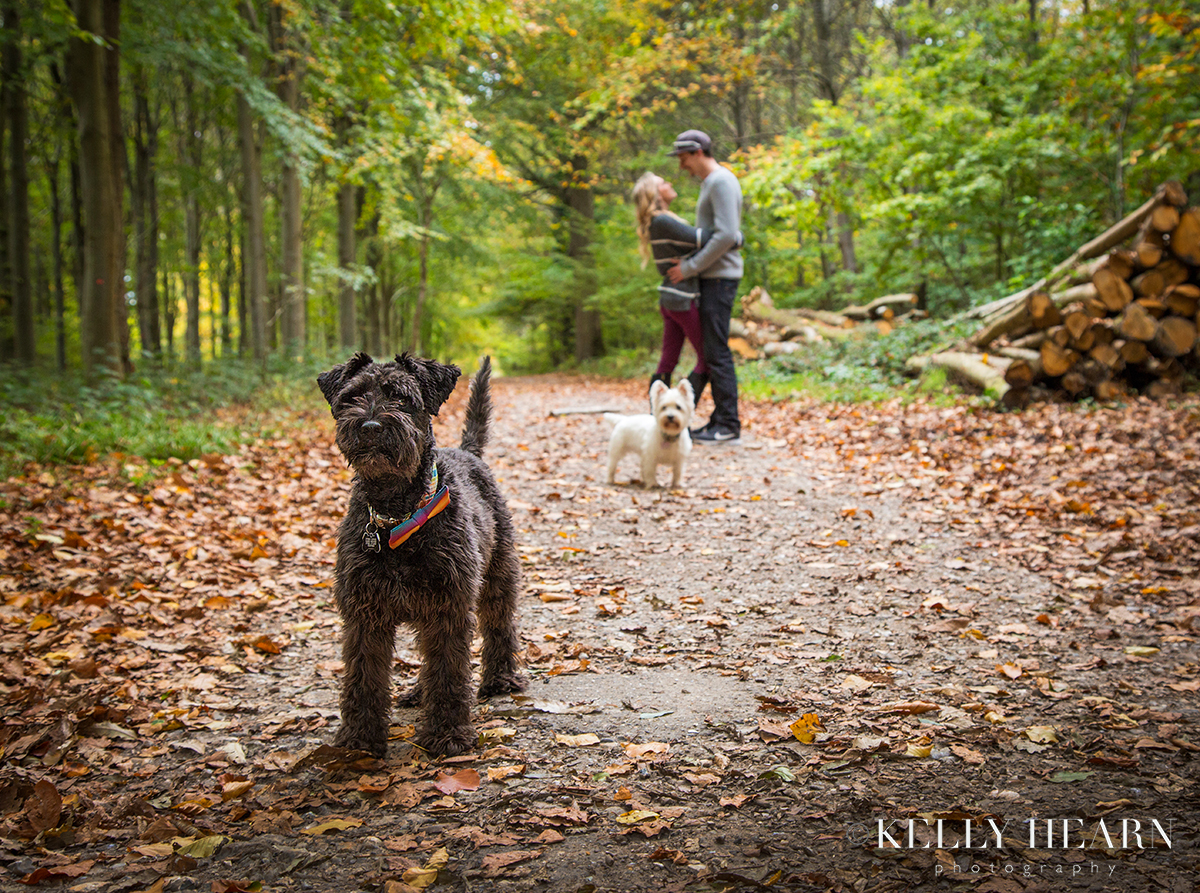 And if your canine companion's mood is more metropolitan then an urban shoot is likely to give you the vibe you are looking for.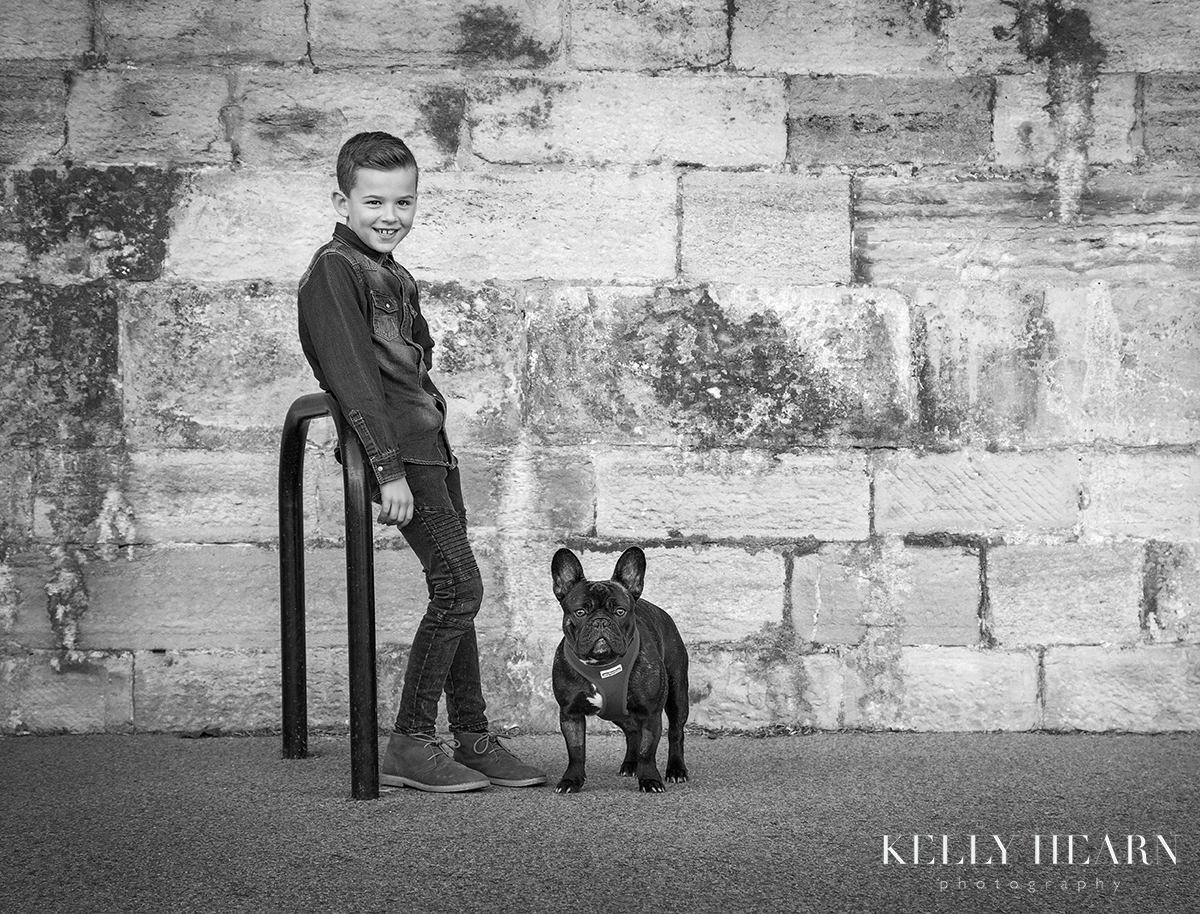 Here Comes the Sun
The lowering sun of autumn perfectly injects a sparkle of romance to a portrait on an warm autumn day and can be captured in pretty much any location whether it be nestled in among a log pile, bursting through the intricate lines of a woodland's bare trees or perfectly placed between a couple as it bursts out from the clear, crisp blue sky and wispy clouds on a beach. A perfect look for an engagement shoot.
Many of our clients with spring/summer weddings book their engagement shoots during the autumn to give them a contrast between their two sets of images.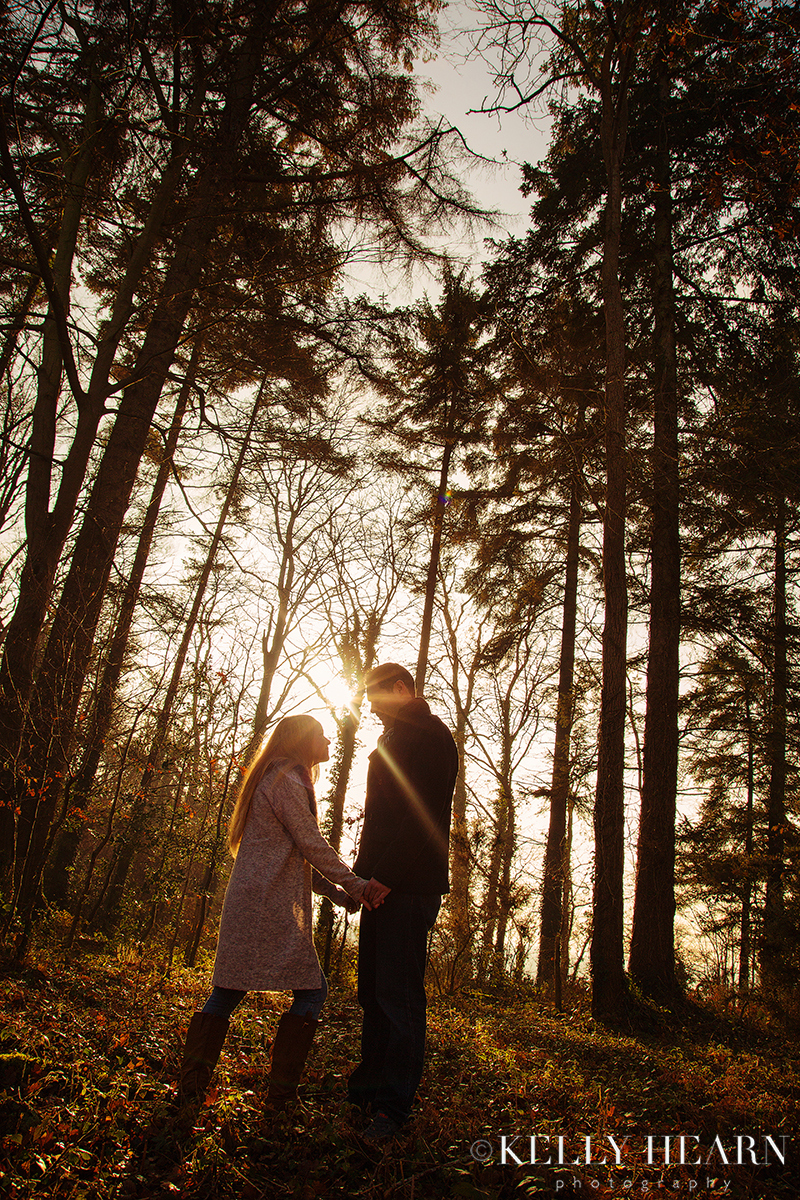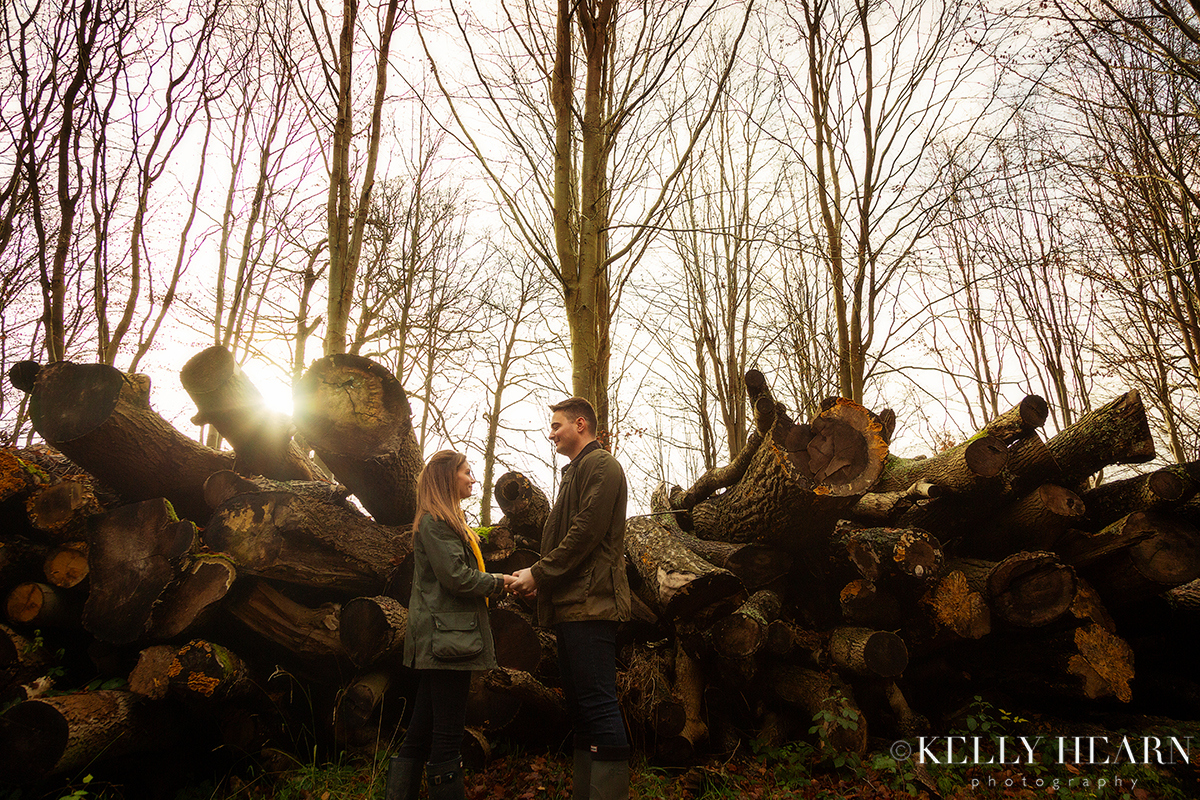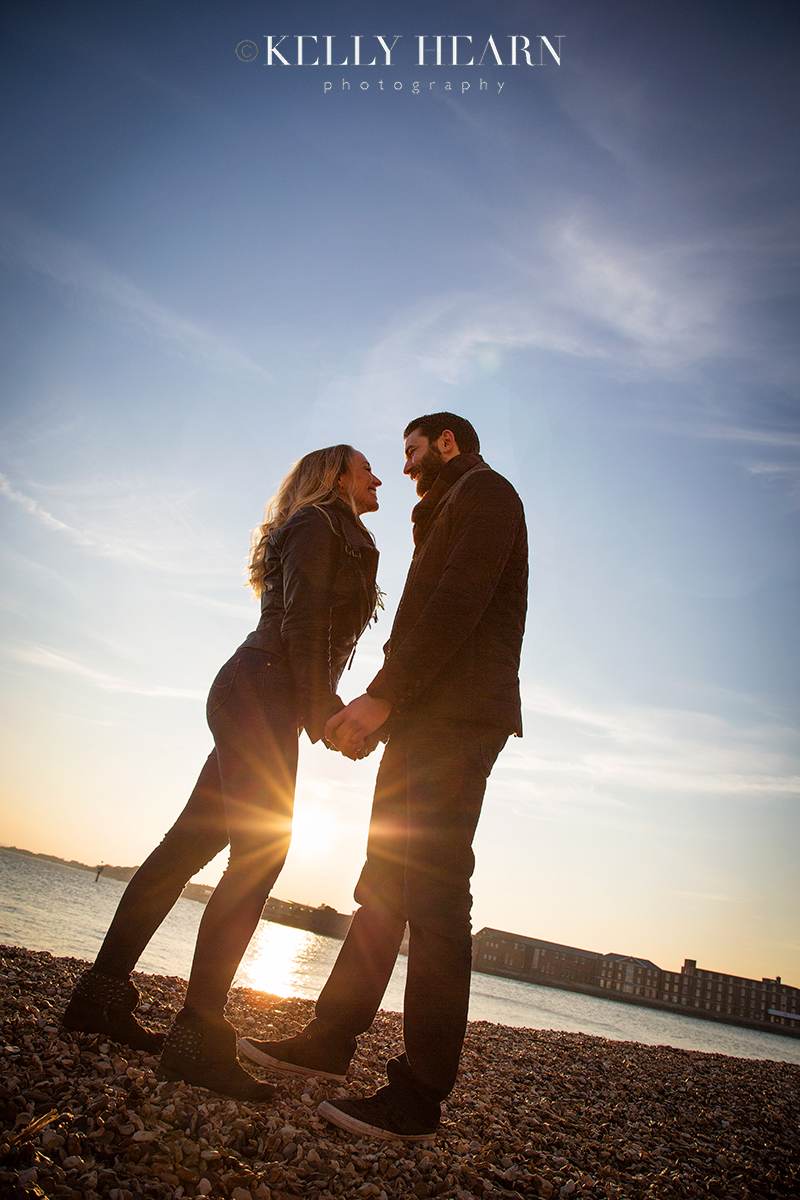 Final Words

I hope this has given you some food for thought if you are thinking of an autumn portrait. As always we are here for you if you need any advice or inspiration so please do get in touch if you would like to chat about any ideas or arrange a meeting or shoot on 01243 375551 or [email protected] We'd love to hear from you.
Right, I'm now off to dig out my winter wardrobe…. Until next time!
Kelly Hearn A.B.I.P.P - A.M.P.A