A Wonderfully Warm Wedding Experience Evening with Nibbles2Nosh
December 05, 2018
Upwaltham Barns in West Sussex is a beautiful setting renowned for its warmth, friendliness and the personal approach which is offered to each and every couple who choose to hold their wedding day there. Every year couples flock to these rustic barns to secure it as their top choice of wedding venue, knowing it is well sought-after due to its family-run charm and beautifully rustic contemporary style.
Full of enthusiasm and vision for what they want their dream wedding day to look and feel like, many couples are very excited to be invited to Upwaltham's unique in-house caterers Nibbles2Nosh's Wedding Experience Evening. Ensuring hopes come to life, this brilliant team serve a bespoke tasting menu offering a large variety of delicious dishes, starting with canapés, finishing with coffee and including absolutely everything in between!
Also for a hand-picked selection of local wedding industry suppliers, the evening also offers an opportunity to showcase a little of what they can offer to help a couple create that perfect wedding day. A florist, decor specialist, entertainers and more, provide an authentic wedding feel to the Wedding Experience Evening, helping to present the barn at its best and create a relaxed inspirational environment for couples to enjoy tasting, chatting to the staff and meeting other couples in the same boat!
Delighted to be asked to capture the event, we at Kelly Hearn Photography, had a brilliant time and were ourselves inspired to see behind the scenes and appreciate all the hard work that went into making this a truly fantastic evening.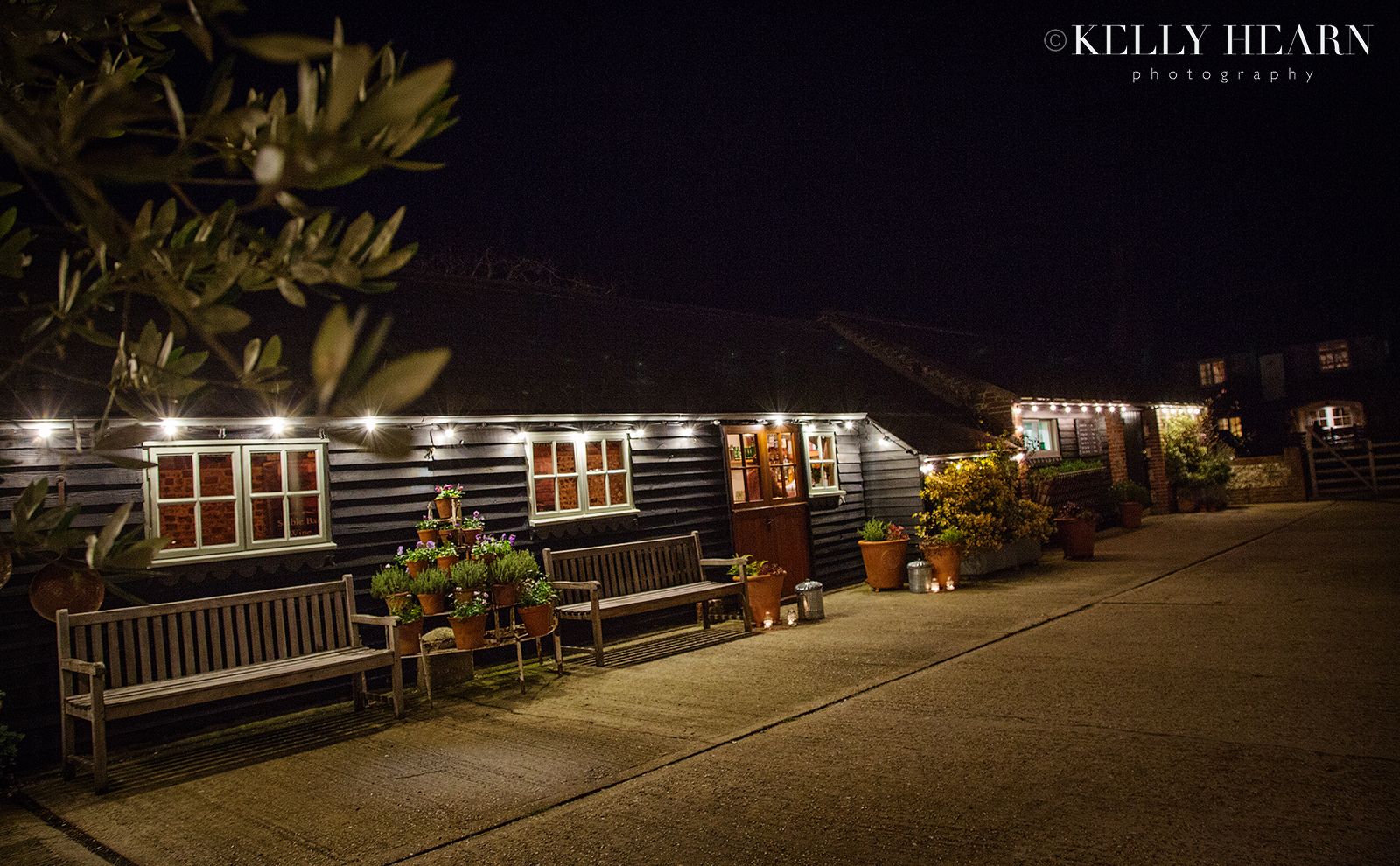 Festoon lighting and moroccan style lanterns created the ultimate cosy welcome for guests arriving to the warm and glowing ambience of the barns that evening. Inside the spacious South Barn, Colour Pop Occasions had suspended striking paper lanterns from the aged oak beams in the high ceiling. This instantly provided an uplifting visual colour theme and gave the room immediate wow factor!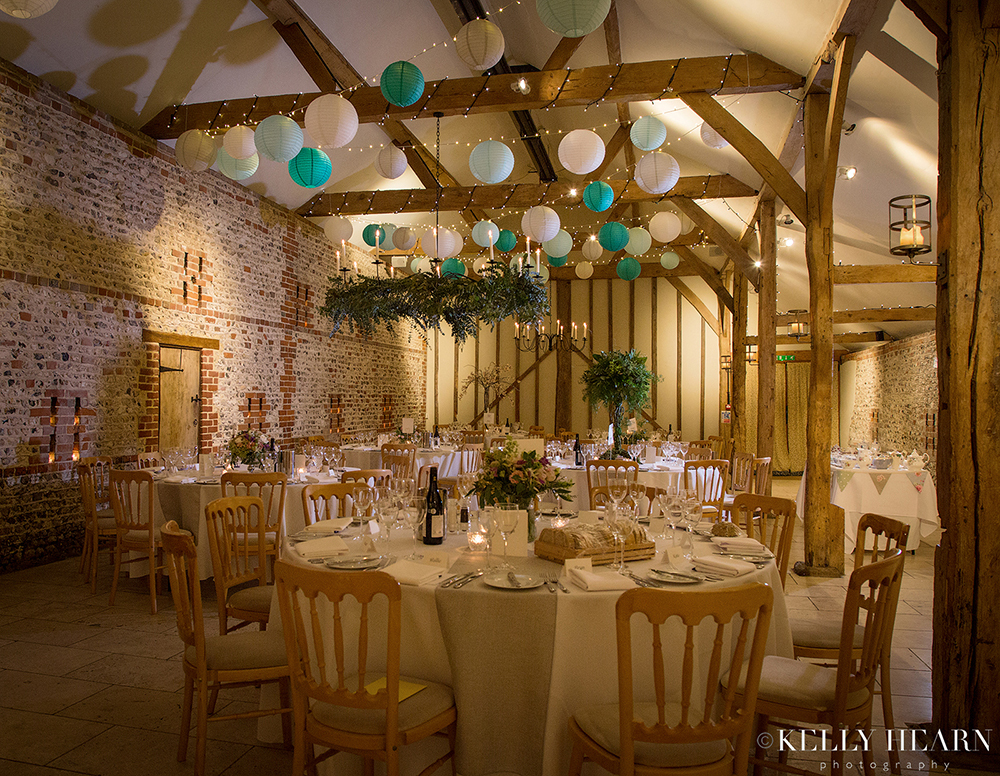 Spriggs Florist from Petworth had dressed the tables with a variety of stunning floral centrepieces, each table with its own theme to offer guests a number of creative ideas. Florals ranged from little delicate wild-flower posies held in tiny glass vases to large impactful displays full with green foliage in tall stem flutes. A hanging ceiling wreath of greenery was another installation offering the perfect rustic inspiration for a more bohemian styled room.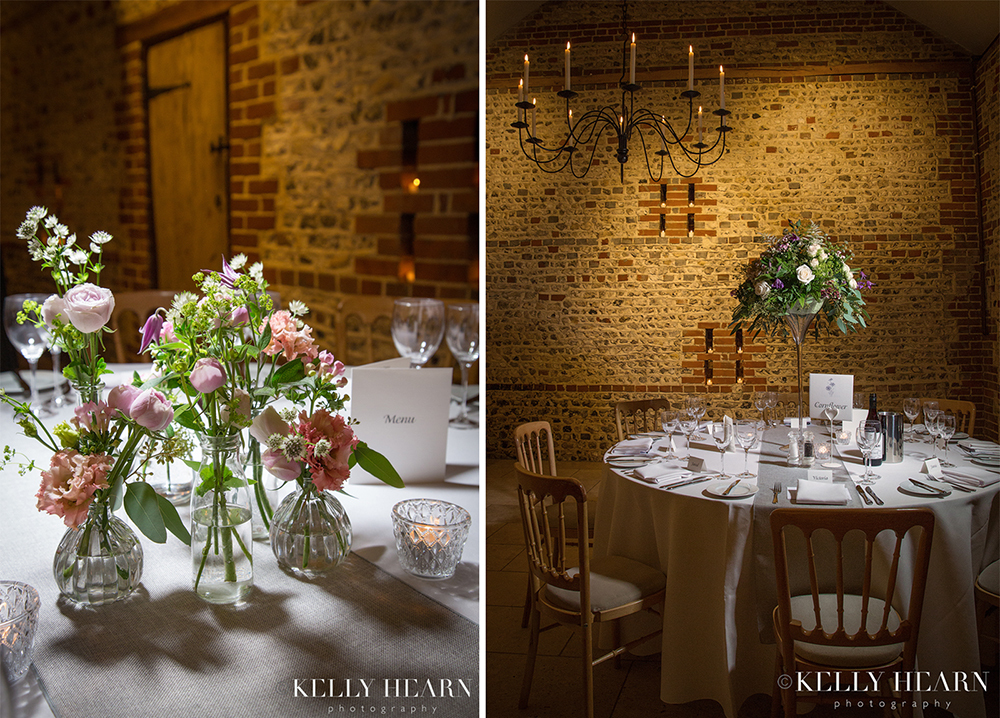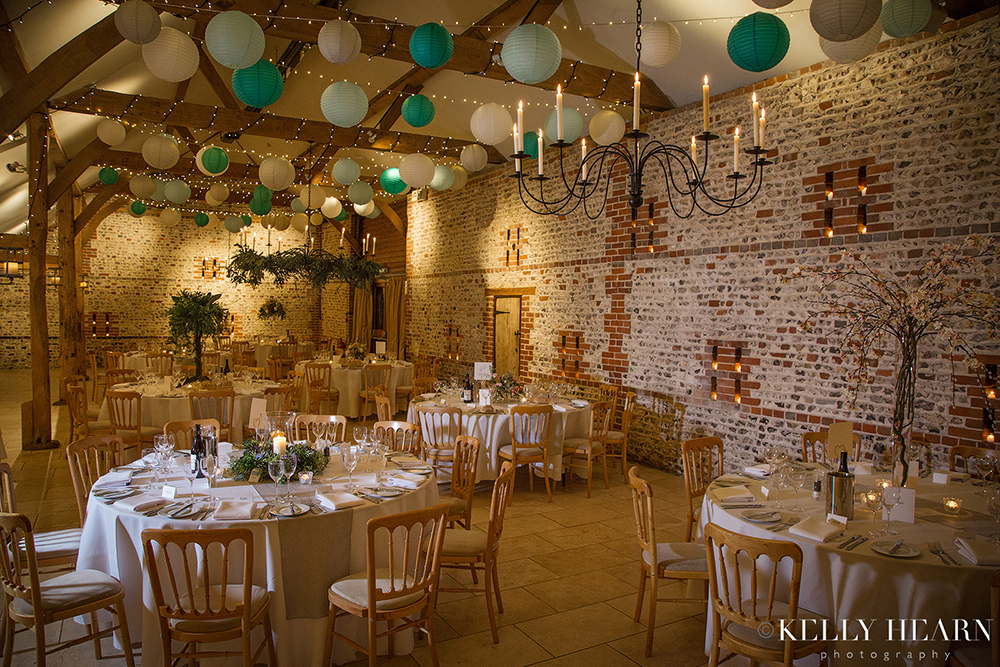 Adding a rather distinguished tone to the tableware was crockery supplier Vintage T, who brought along a whole host of elegant one-of-a-kind china tea cups. Offering a huge range of handpicked quality items to enhance a vintage theme, these were a great inclusion helping to add a bit of english quintessential style to the room! A prosecco cart dressed with lots of vintage wedding decor props also was a great inspirational feature!


Invited With Love provided a pretty table plan, table names and menus showcasing some delicate wedding stationery designs whilst giving guests a helpful heads up on what to expect with the tasting meal.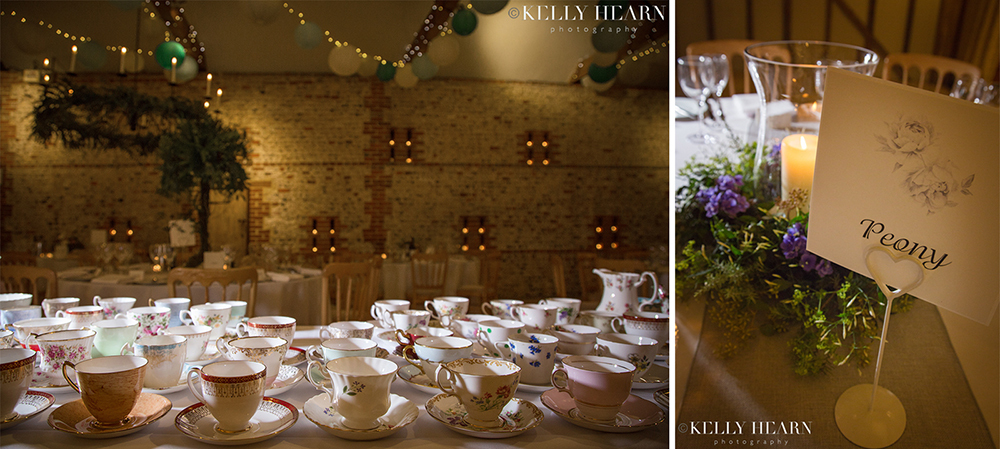 Complimenting the vintage offerings, Quirky Covers were featuring some of their handmade bespoke chair covers and bunting. With a variety of collections and fabrics to suit any style and theme of wedding, it was lovely to see some examples on show and great for the couples to discover that the chair covers are specifically made to perfectly fit the chairs provided at Upwaltham.

Strings of ditsy floral and retro fabric pennants hung in the between spaces around the venue. Crafted from upcycled fabrics and coming in various themes to suit the season, they brought a lovely english country flavour to the high ceilinged space in this beautifully beamed rustic venue.

Colour Pop showcased a stunning collection of popular geometric rose gold lanterns, glass jars for candles and contemporary signage. The sparkly fairy lights and glow of the candles really contributed to the warm and cosy atmosphere of the evening helping to make it feel super wintery and welcoming.

As the evening began, the Nibbles2Nosh planning team including Kate, Charlotte, Isobel and Donna warmly welcomed guests and were on hand throughout the evening to answer any questions couples had about the venue or their upcoming wedding day plans.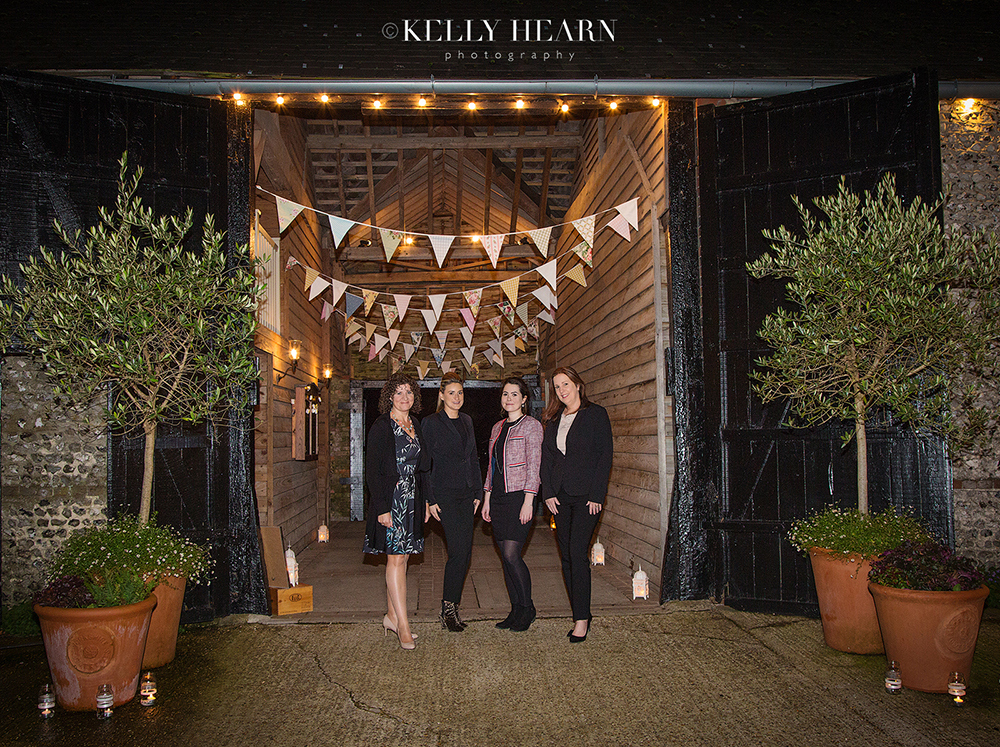 Shortly after arrival, guests were persuaded by myself to venture outside all together for a big group photograph, thankfully they seemed more than happy to oblige! What a fun bunch!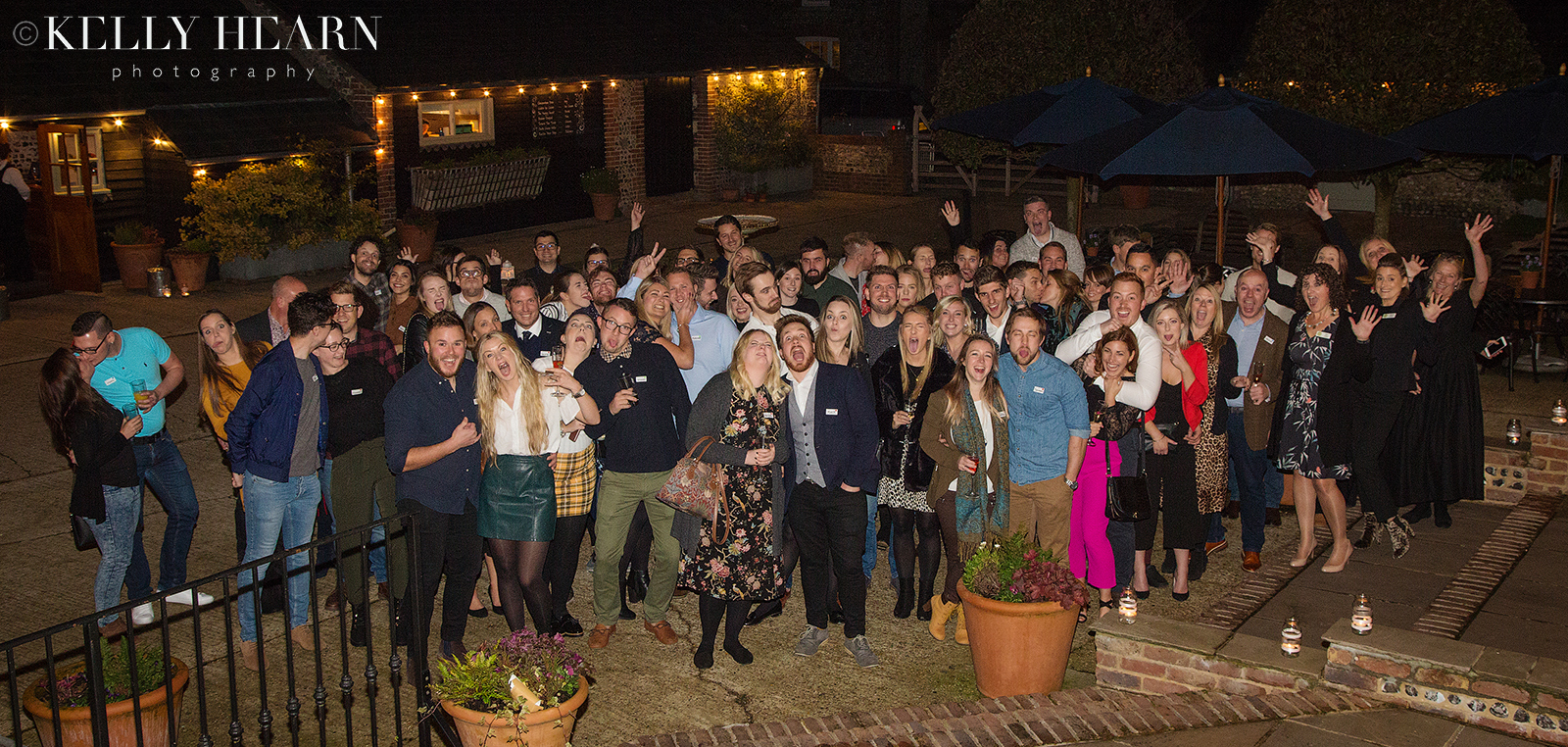 Behind the scenes in the kitchens, the Nibbles2Nosh chefs Claire, Simon and Lou were hard at work preparing hundreds of canapés and delicious looking dishes.


It was amazing to see them keeping their cool and perfecting each and every detail as they worked their socks off to get all the amazing food out to exact timings! They are true professionals!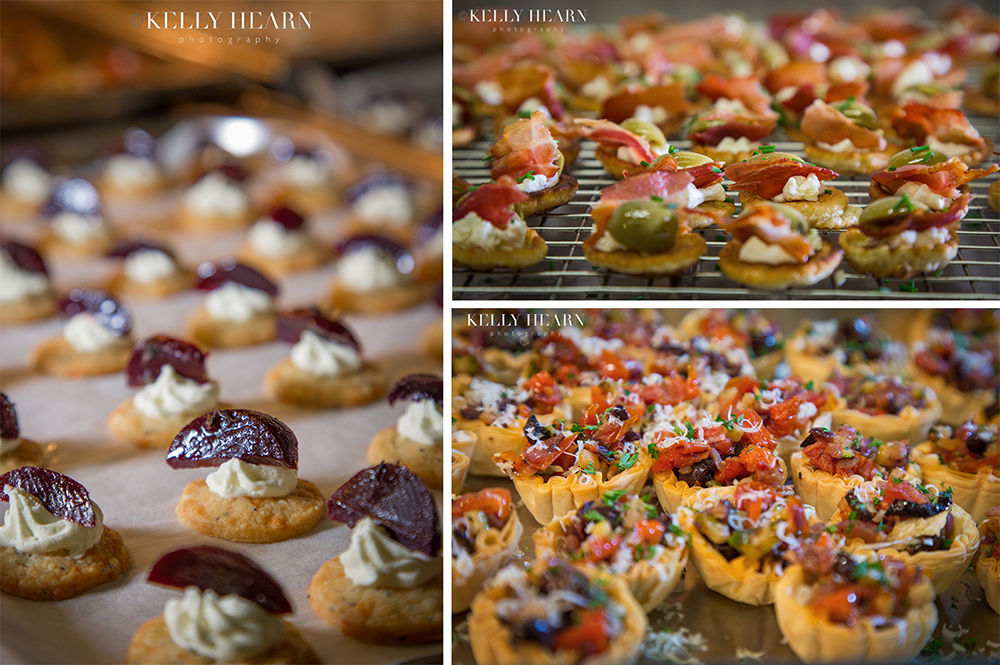 A vast selection of delectable canapés were served and flutes of chilled prosecco were enjoyed whilst couples mingled and chatted, enjoying the calming ambience of classical piano played by the very talented Elaine from Toast Functions.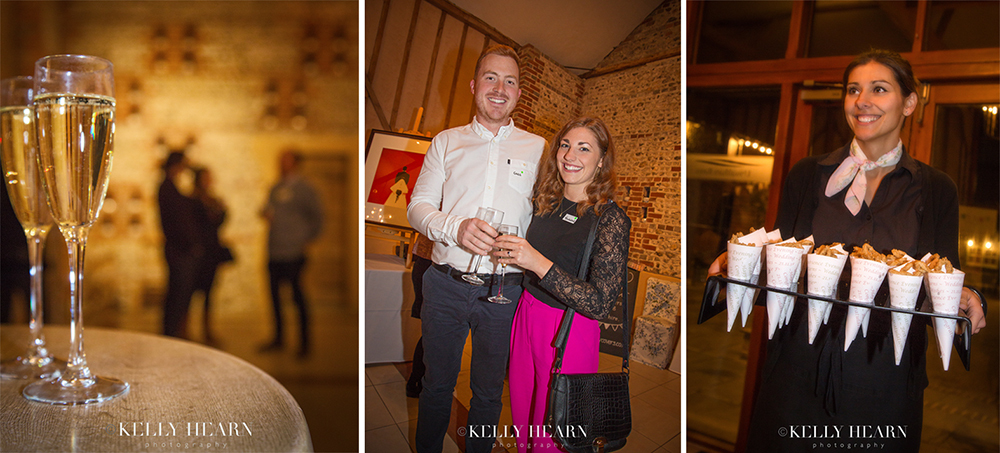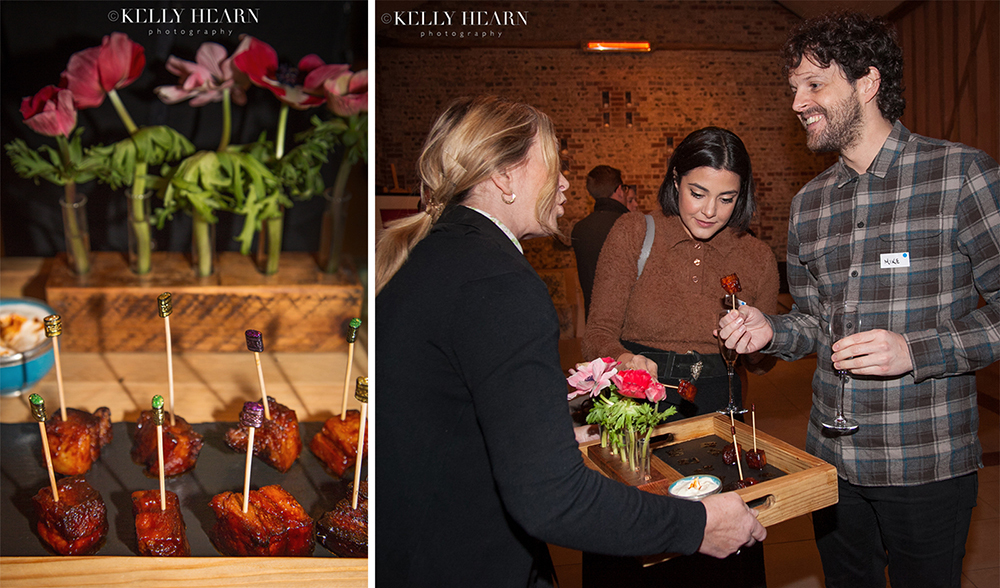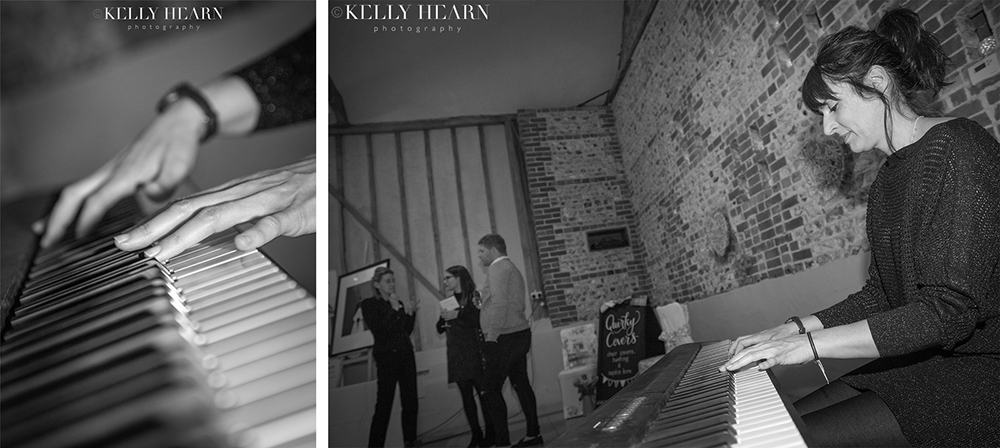 Soon it was time for guests to take their seats and they were served some seriously gorgeous looking starters and main courses, a variety of examples taken from the latest Nibbles2Nosh wedding menu. Wine was provided by Upwaltham's Steve and a stunning trio of desserts finished the meal perfectly.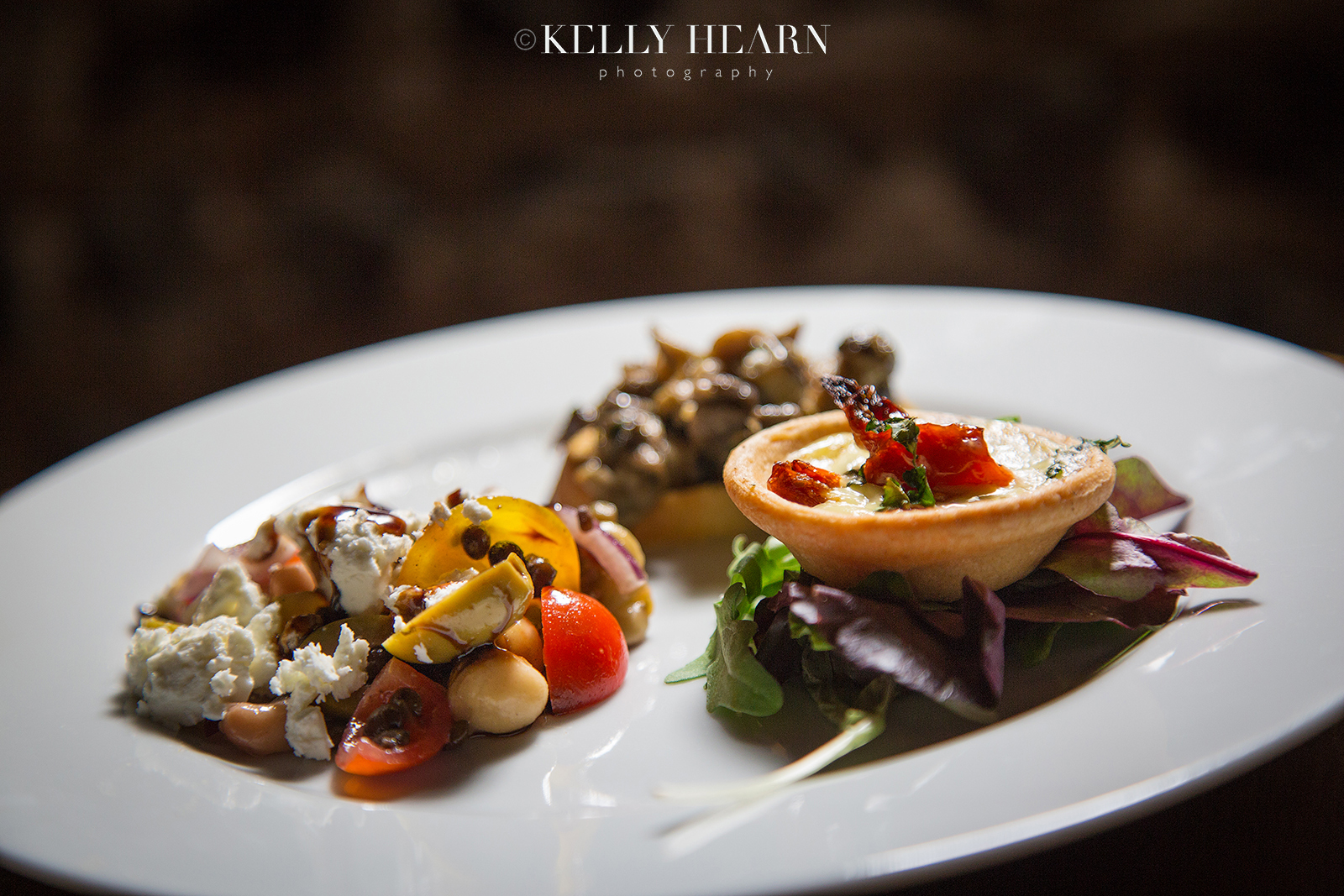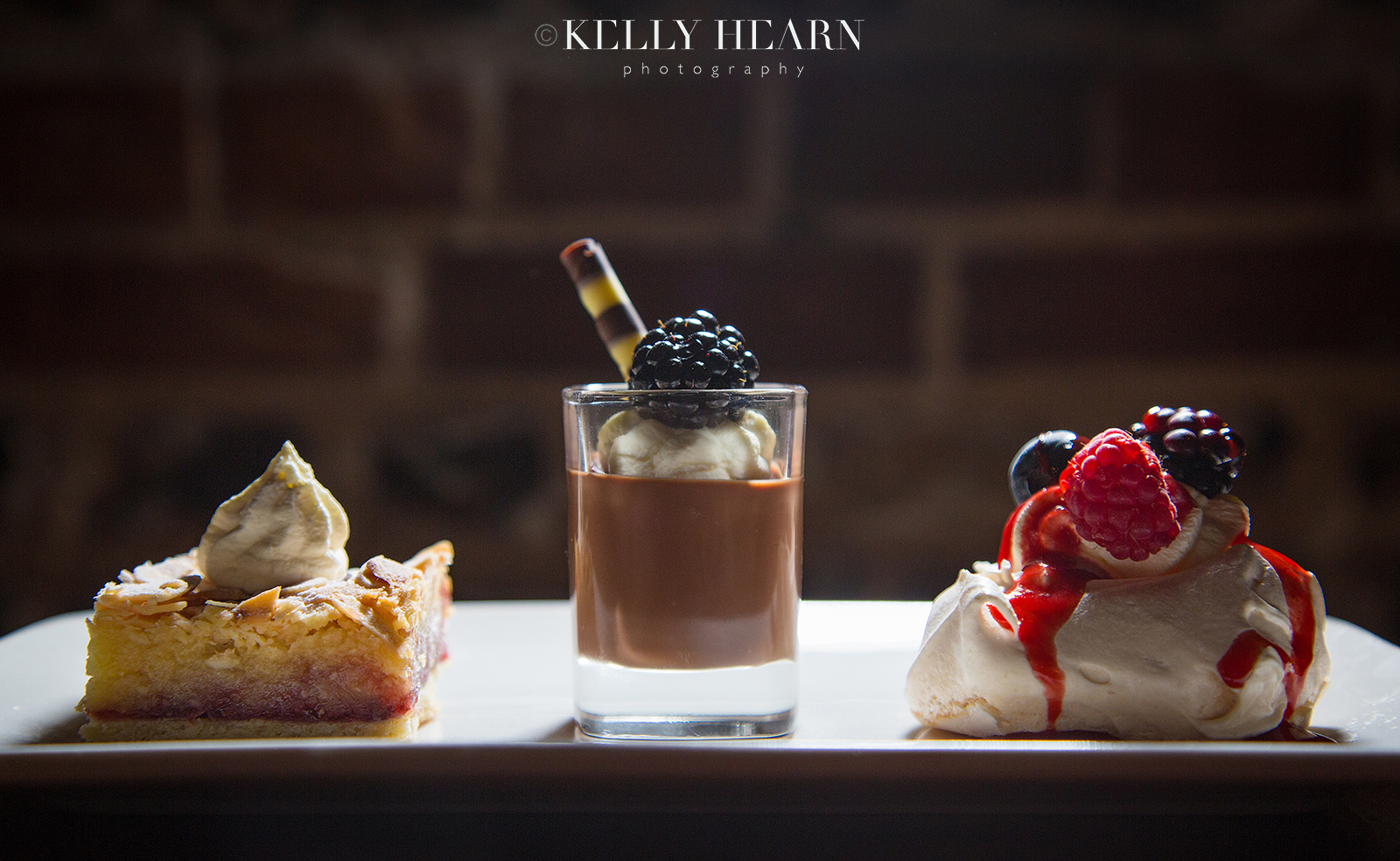 As the dishes were being appreciated, Toast Functions' Ben P helped to maintain the happy and relaxed vibe as he sang soulful acoustic covers in the background.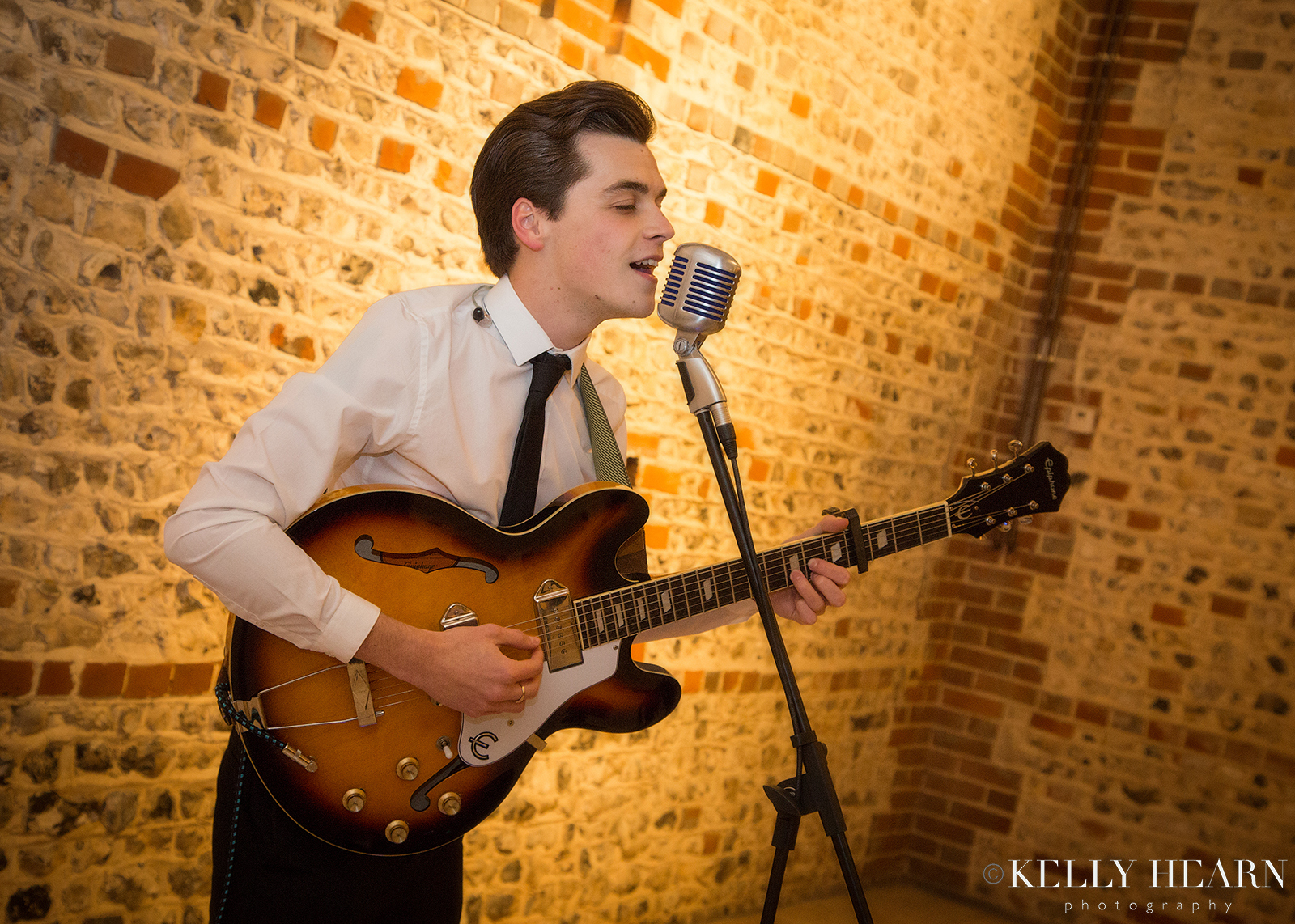 Staff enjoyed mingling and offering friendly and helpful tips for those brides and grooms-to-be who were keen to find out more information about their prospective wedding days at the barns. It was great to see owner Nicola there, loving getting to know the couples and chatting away as they dined and chilled out between courses.


It had been a truly warm, welcoming and wonderful evening at Upwaltham and the comfy Moroccan snug outside looked very inviting for anyone wanting to enjoy their last tipple or coffee by cozy candlelight. With such exquisite food from Nibbles2Nosh and fantastic inspiration provided by some of West Sussex's best wedding industry suppliers, it was certainly the best wedding-like preparation a couple could ask for before their big day! A brilliant night!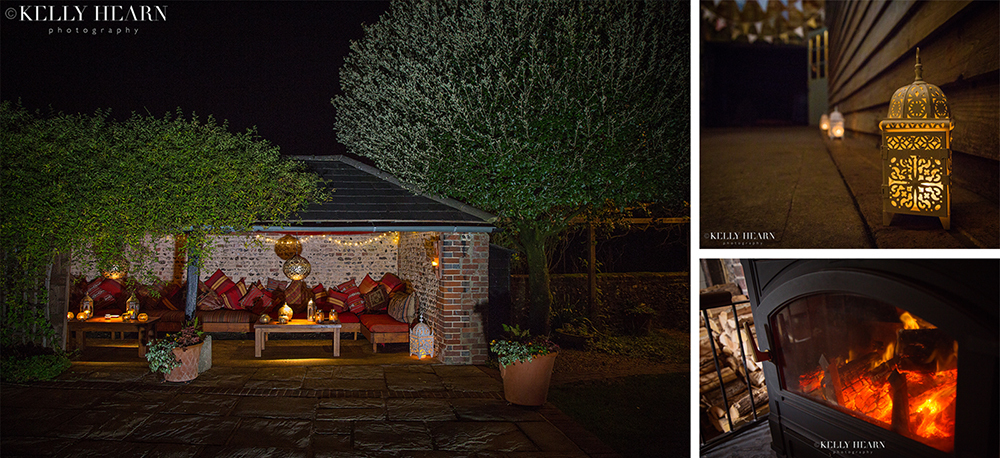 Best wishes to the lovely couples who attended this incredible Wedding Experience Evening, may you all have wonderful wedding days at Upwaltham!

Love Kelly
Kelly Hearn A.B.I.P.P - A.M.P.A