Glitter and Greys
April 18, 2018
Sam & Ed's Winter Wedding at Southend Barns
Sam and Ed married in the West Sussex countryside at the working farm known as Southend Barns. Surrounded by fields and set amidst beautiful landscaped gardens, this venue continues to be a magical place for so many couples, where they can tie the knot and be photographed against the array of idyllic backdrops and authentic rustic scenery. The modern design within areas of this renovated barn compliment couples like Sam and Ed perfectly, ensuring charm and character are balanced in good measure with the modern day bride and groom's contemporary taste and style choices. Honoured to photograph this fun-loving couple, we enjoyed capturing the quirky moments alongside the calm ones, getting creative with the variety of spaces we had at our fingertips.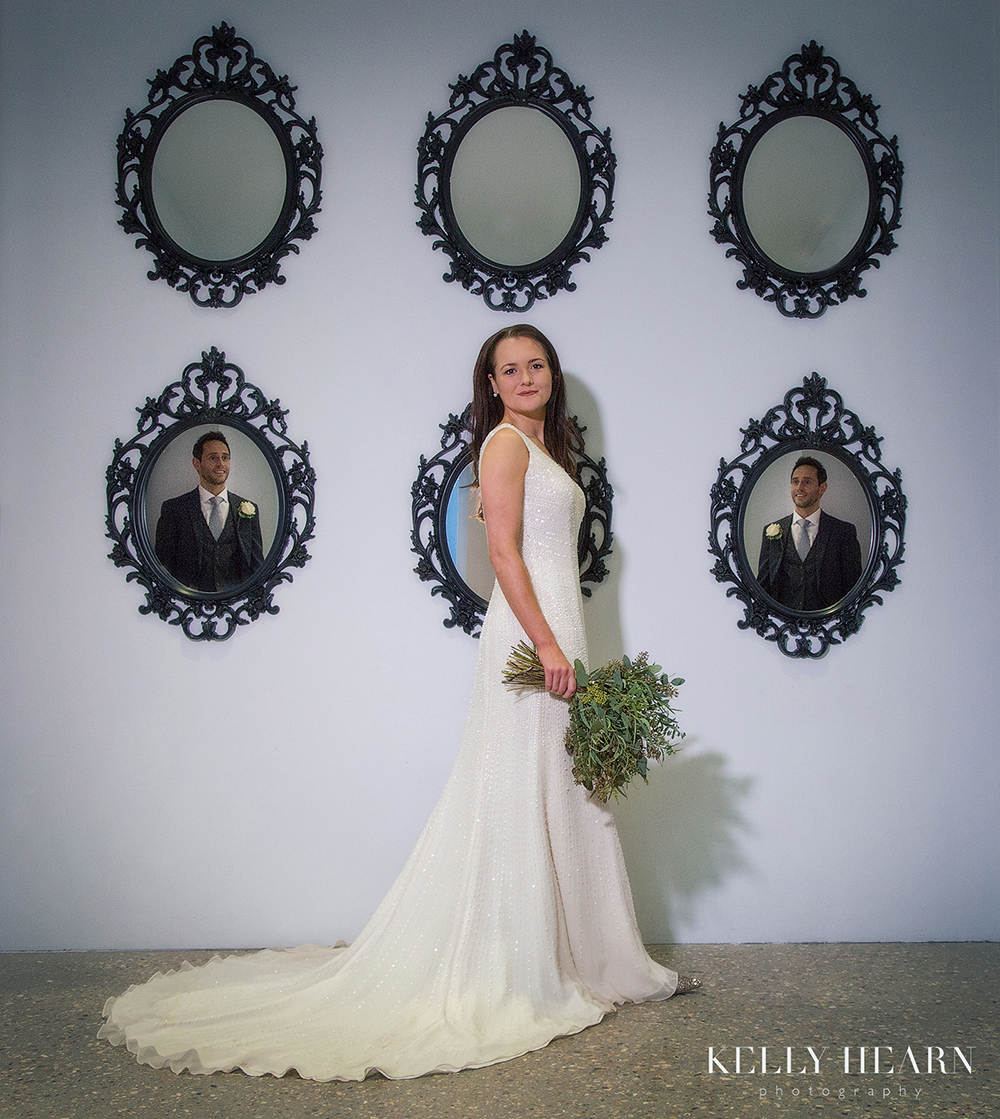 It was a chilly but clear January day when I first arrived at the beautiful five star luxury holiday accommodation at Pitlands Barn in Up Marden, Chichester. In keeping with tradition, bride Sam and groom Ed were to be found, separately, getting ready in different flint-style cottages on that wedding morning. I discovered the groom, not-yet dressed in his glad rags but with some evidence sat on the kitchen table in front of him revealing that some measure of recovery was in progress. Having enjoyed a good pre-wed knees-up the night before, an empty bottle of whisky was all that remained and a single tube of Berocca now sat proudly next to it's empty counterpart. I thought it would be fun to document this part of the story showing the evidence of the night before together with the morning remedy and I'm sure it wasn't too long before Ed was feeling fit and ready for the most important day of his life!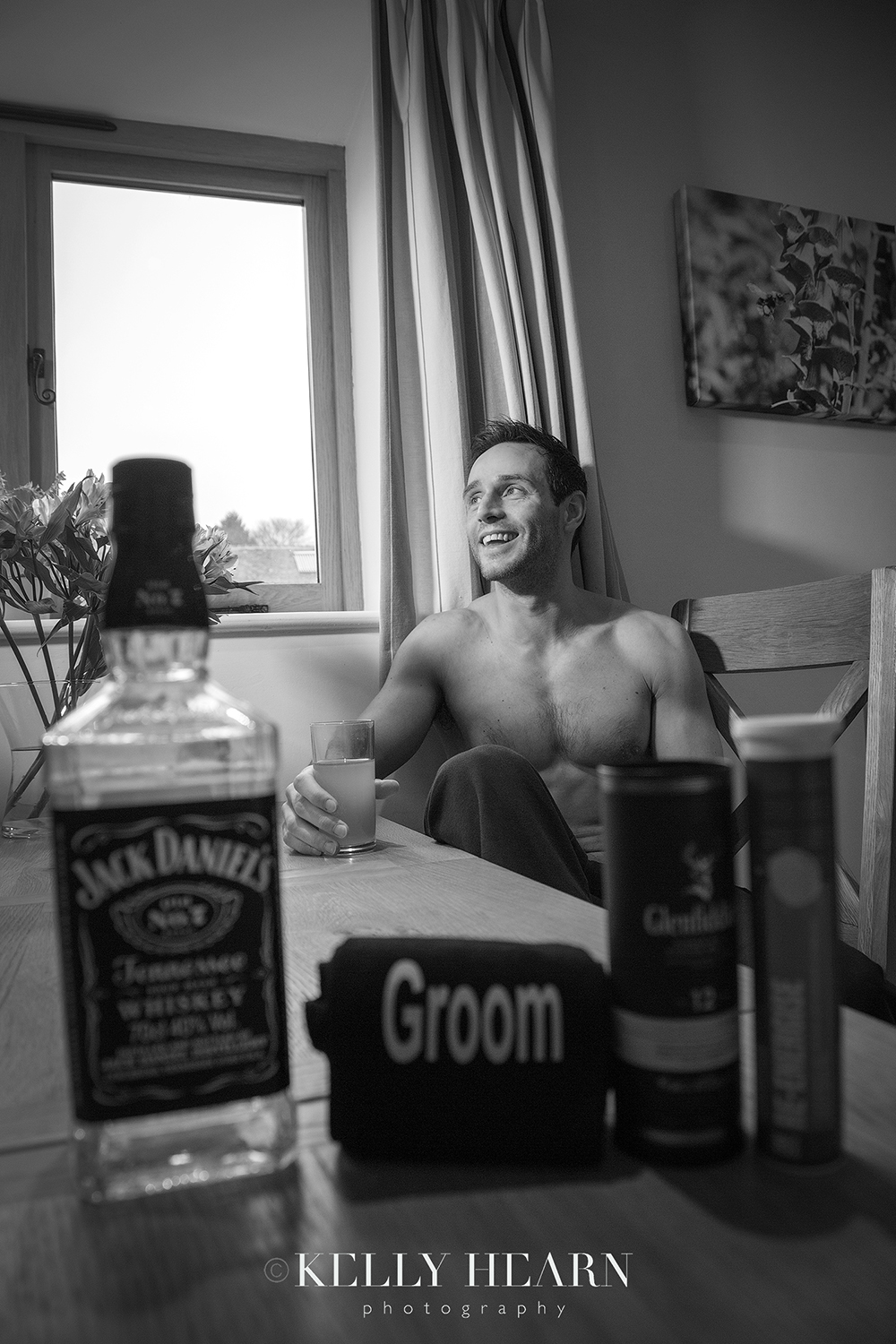 With mental performance and energy restored, the groom and sidekicks got themselves ready in almost boy-band video style fashion. There were no white suits on this occasion ('phew!' I hear you cry in relief), however, the coordination of dressing was impressive and I was pretty sure Sam was going to be pleased when she saw her smartly suited and booted groom!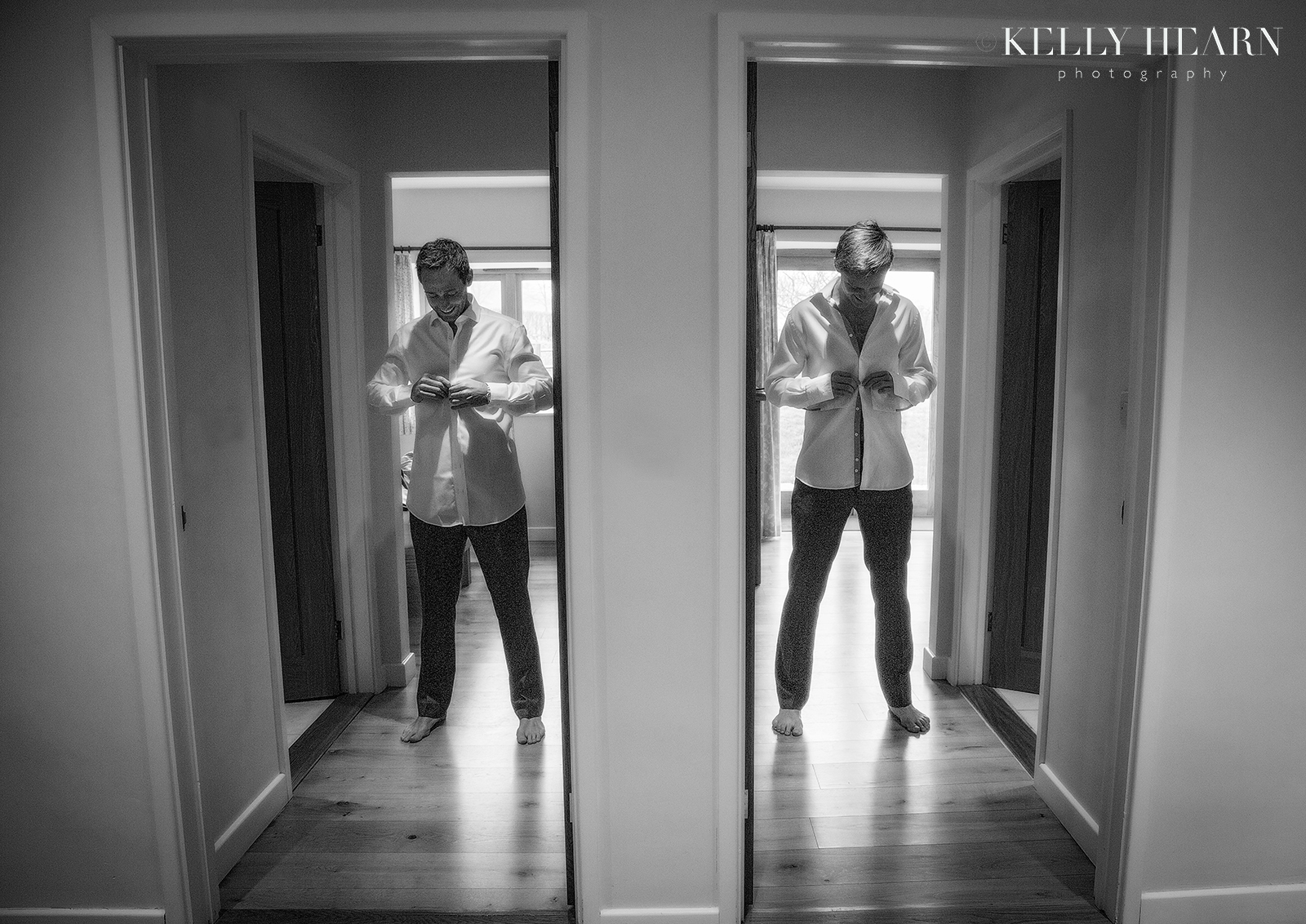 The true sophistication came later when I went to meet Sam in her bridal suite. I loved the colour palette she had chosen for this winter wedding day which included subtle greys and frosty silver tones, complimented by natural cool dusty-green tones. Subtle sparkly detail glistened on the bridesmaids gowns which I set up to showcase Sam's favourite perfume and beautiful glittering engagement ring.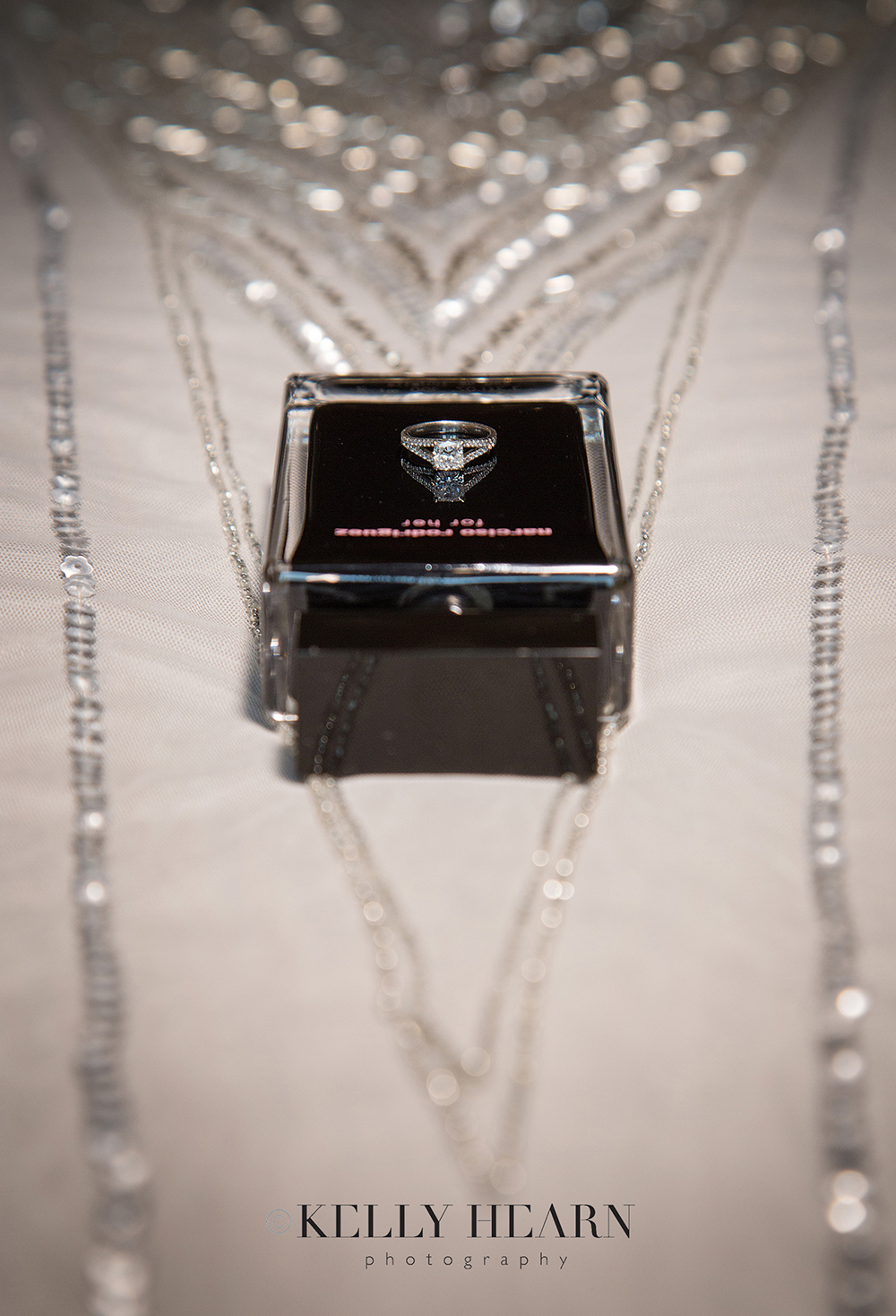 The morning when a daughter transforms into a bride is always such a poignant thing, especially for any parent to witness. Sam was happy and calm as her makeup was being applied and I could see she was really enjoying these moments to be pampered whilst also having some special time with her proud Mum and Dad and excited bridesmaids who were with her that morning.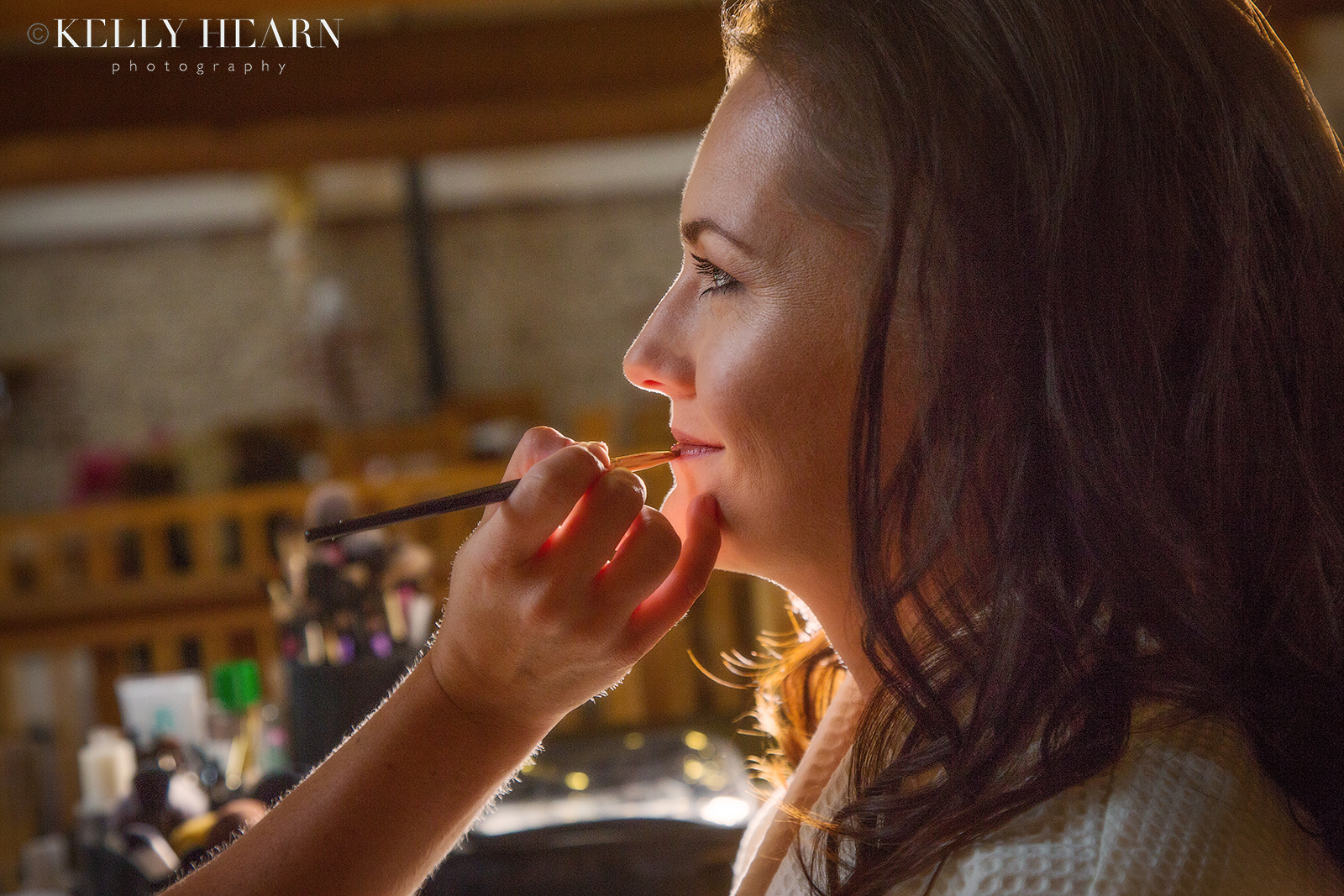 Eucalyptus was key to the foliage used to form the bridal bouquet, bridesmaids posies and decor arrangements throughout the venue. A clever choice for a winter bouquet, this new boho trend was simple, elegant and looked fantastic. For 2018 pretty adornments of foliage like Sam had designed are deemed to be 'the new flowers' of today's wedding bouquets, promising not only to be organic and rustic, but also tasteful and chic.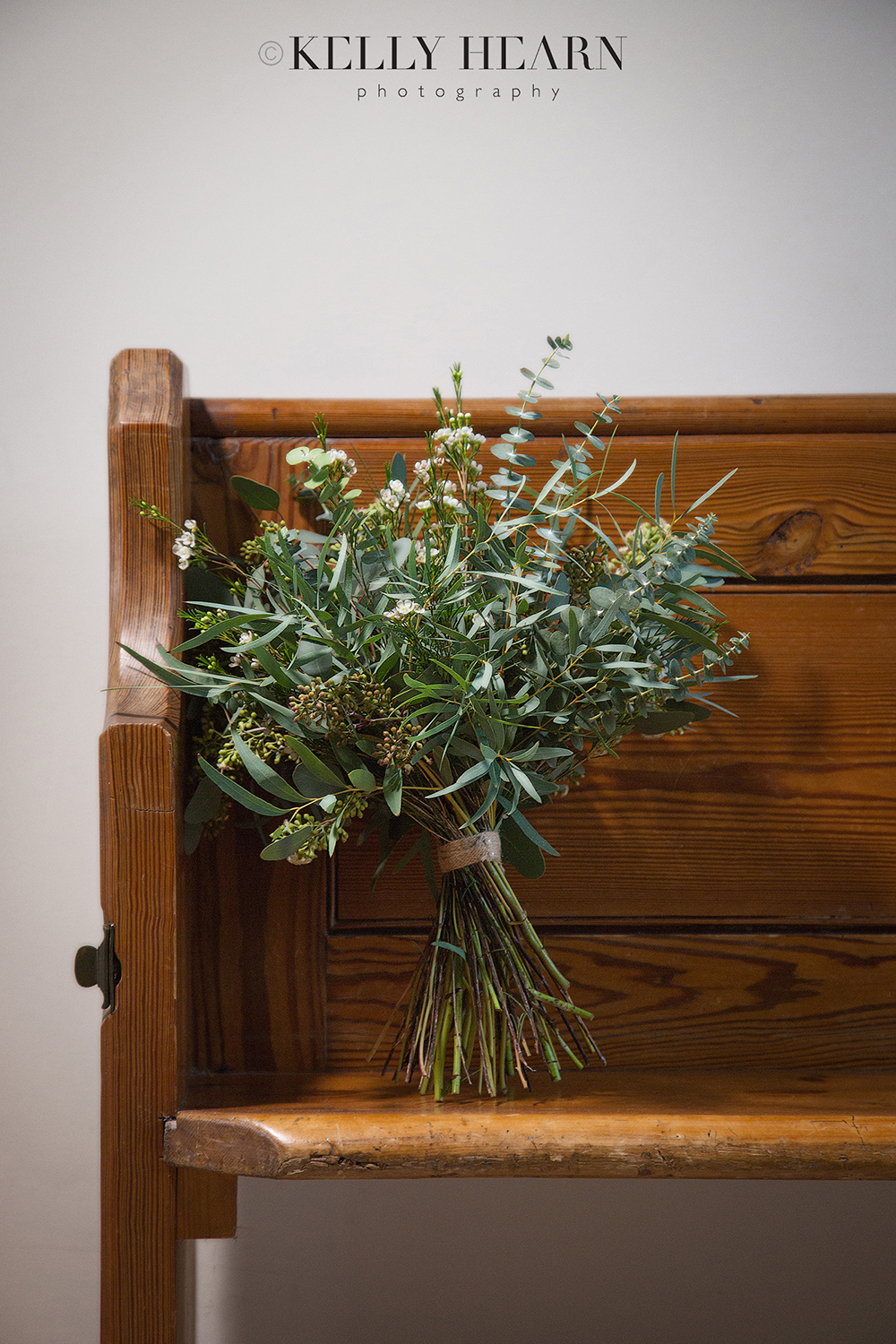 The old flint cottages were full of character and offered us loads of locations to be creative with the photography. Making the most of different levels, textures and backdrops, the guys kept warm and cosy as they lingered by the rustic log burner for their portraits, whilst the girls enjoyed the dizzy heights of the balcony in their barn, embracing the light and airy space under the impressive beam-laden vaulted ceiling.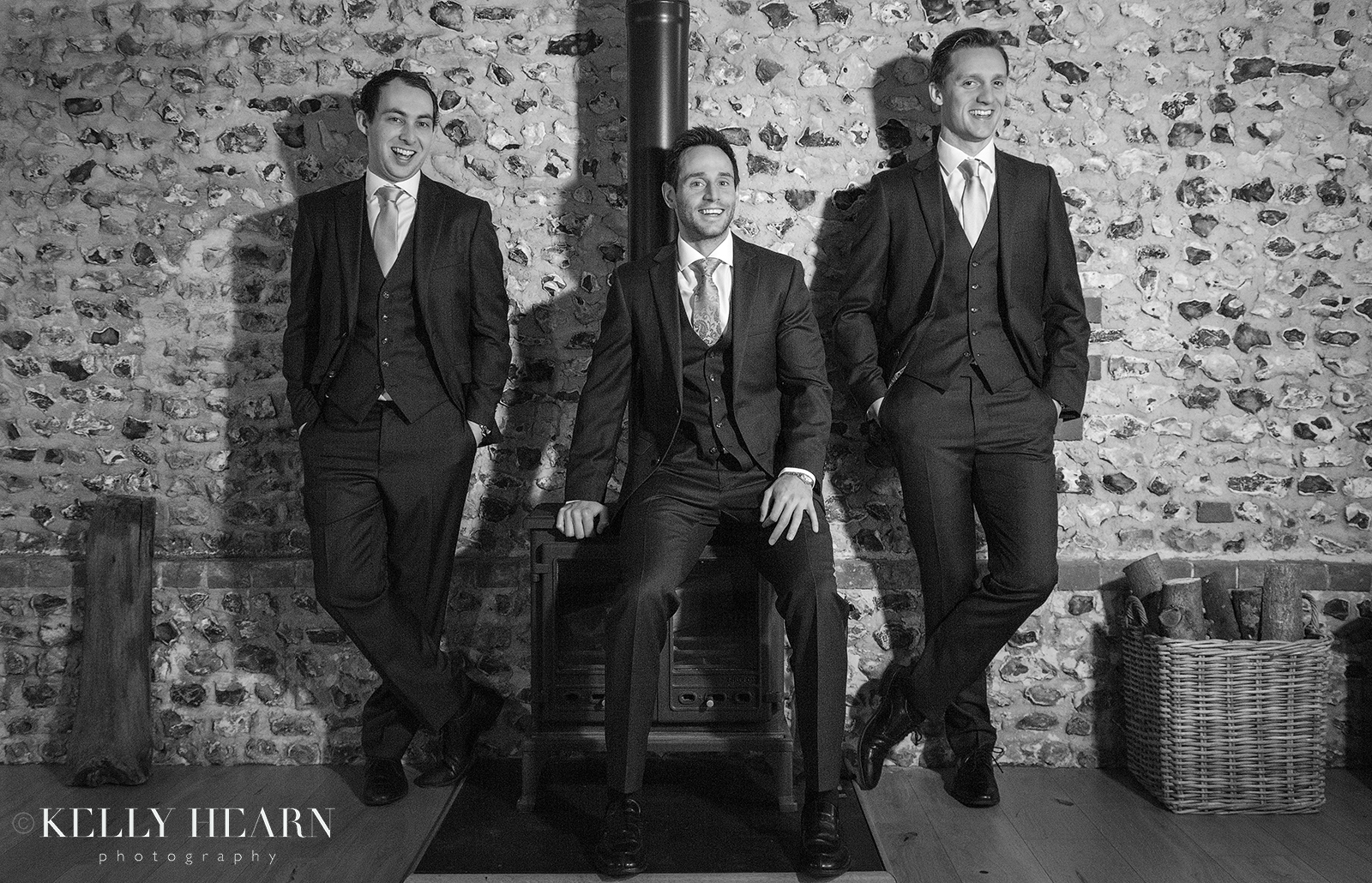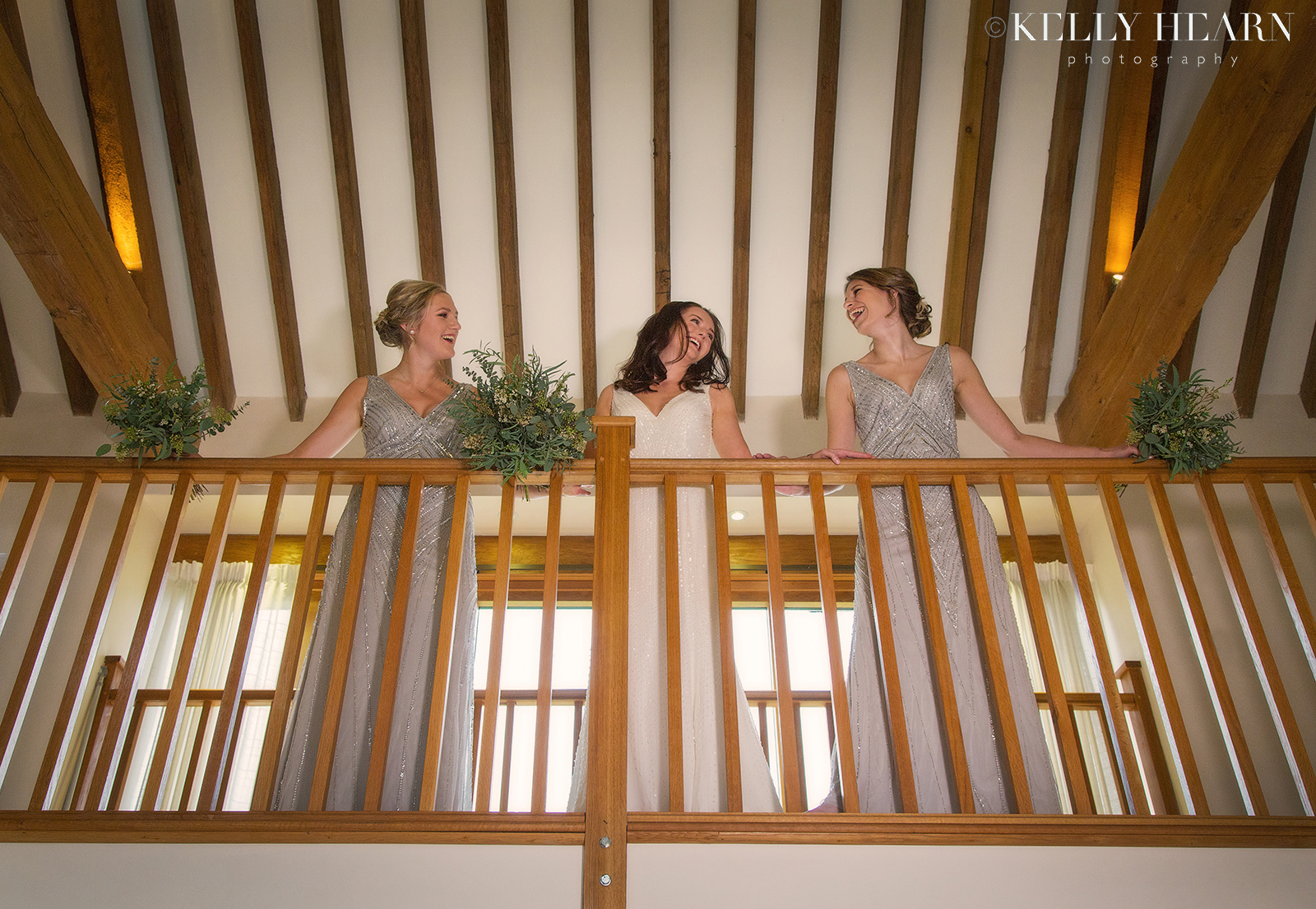 It was lovely to have a high perspective to work from that could incorporate Sam and her Mum and Dad standing behind her, at full length in the picture. Shooting down enabled the lovely focus and capture of Sam and her parent's beaming faces whilst also gaining sight of the pretty flare and edging to of the bottom of her wedding gown, a detail which can be easily lost in photos taken at ground level.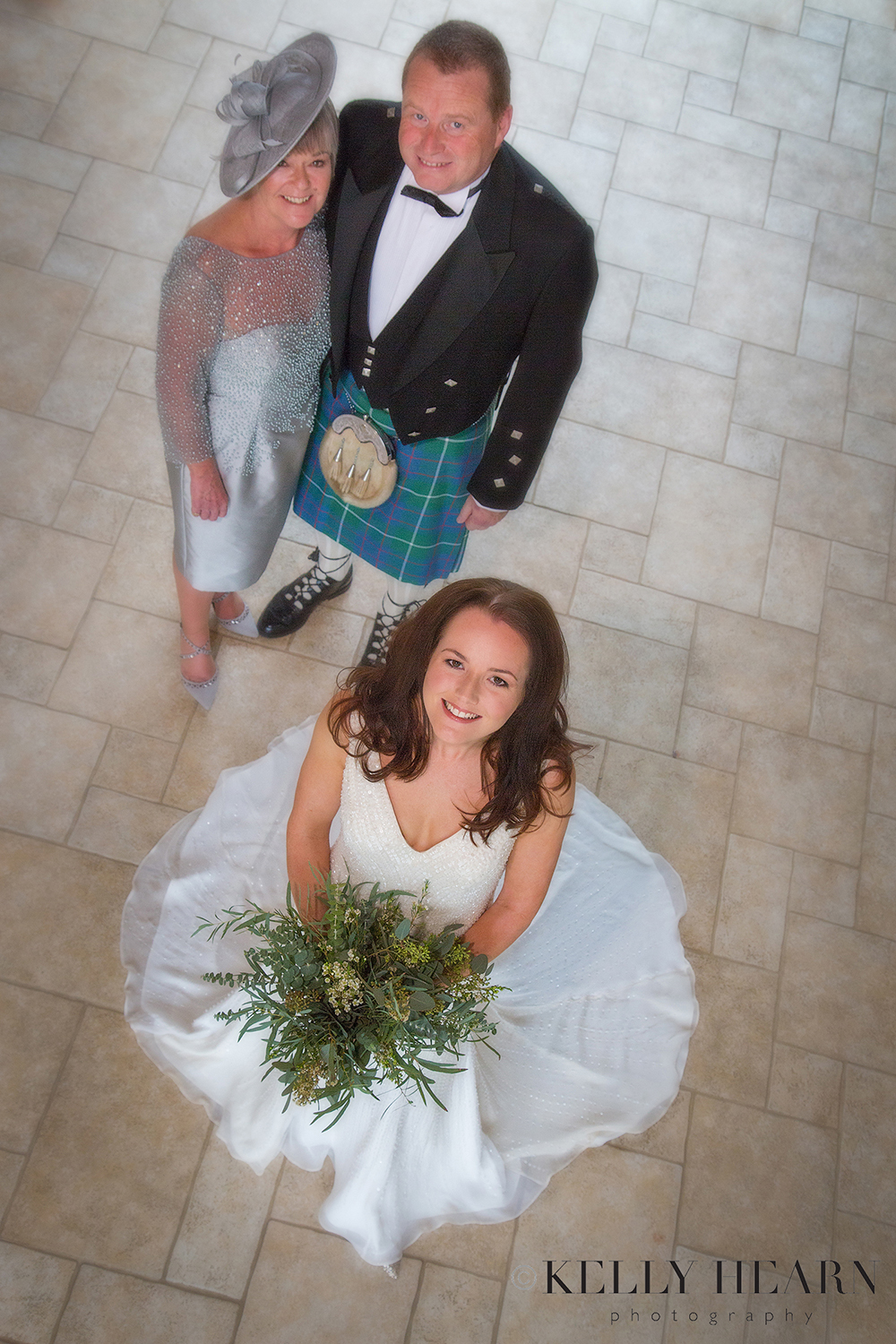 It wasn't long before both parties made their separate way to the wedding venue of Southend Barns to be reunited at the end of the aisle. The ceremony took place in the serene Dairy Barn which was classily decorated with white candles and long garlands of eucalyptus, the atmosphere buzzing with the loving friends and family who brought with them a tangible sense of joy, enthusiasm and laughter. I could see that these guests were indeed a lively bunch and having captured this next image I knew we were in for a really fun day!
Whilst enjoying some silliness the bridal party also happily complied with some posing for some artistic group portraits.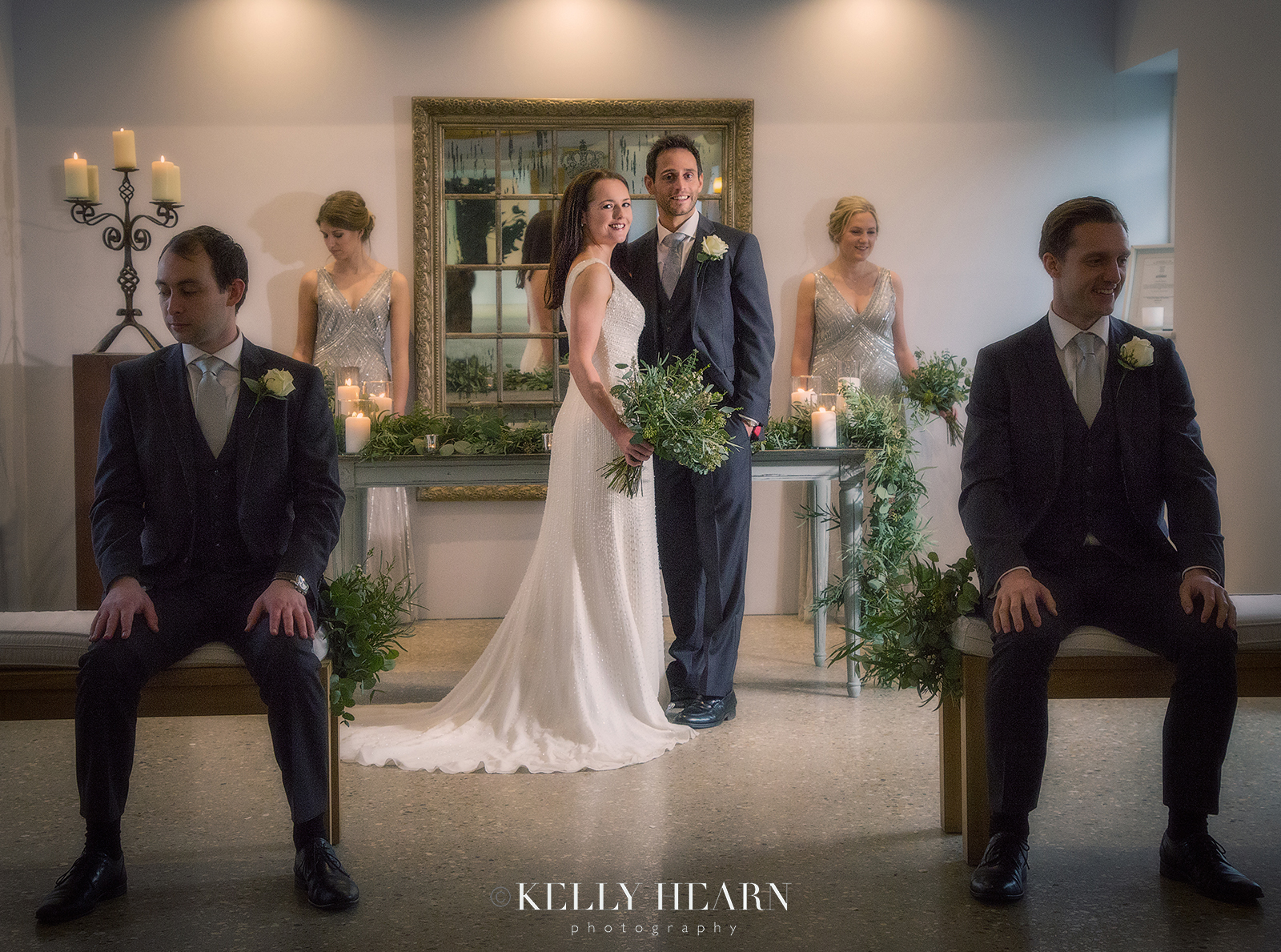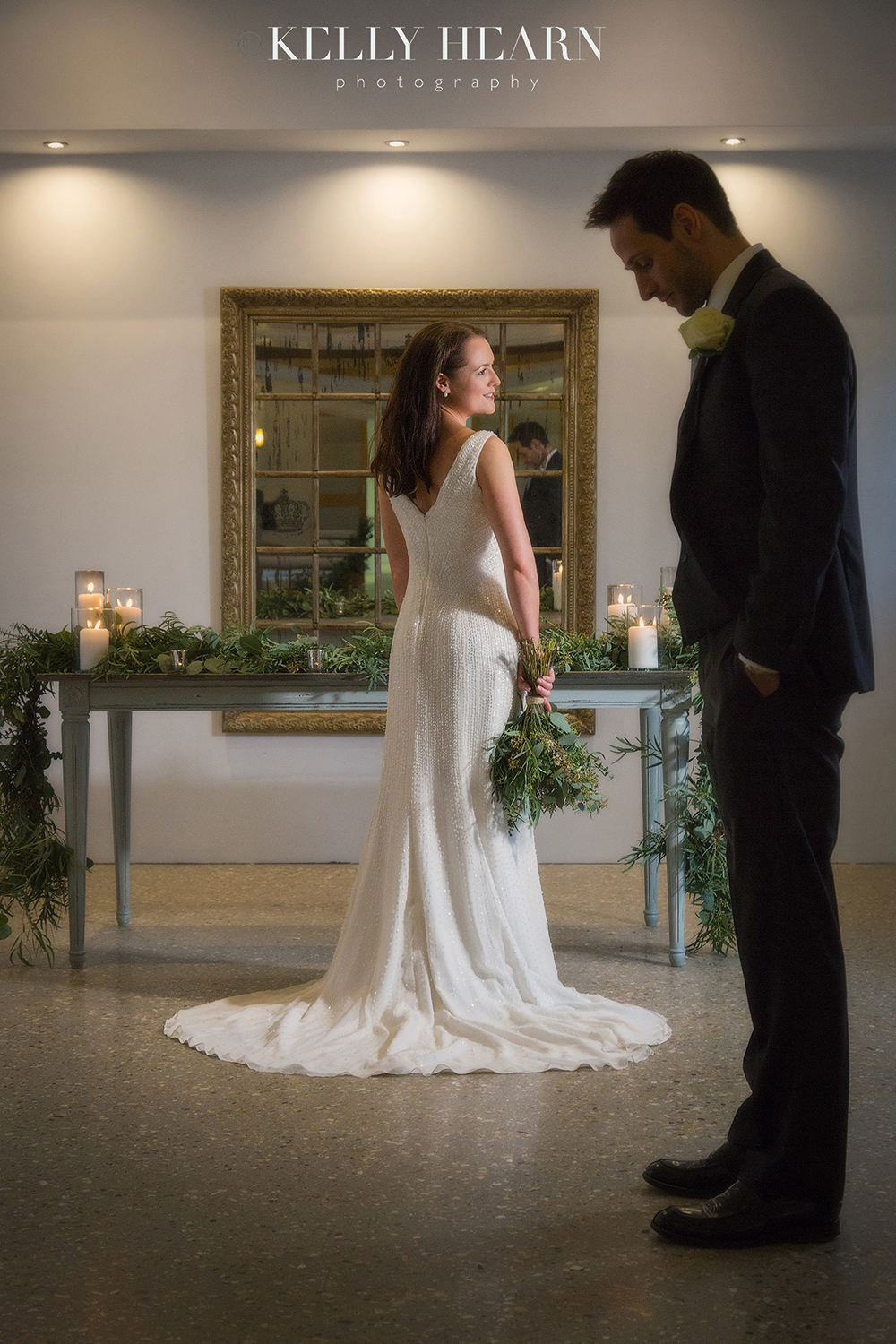 Outside in the courtyard the air was cool and crisp as the sun lowered on the horizon, but the strings of festoon lighting and the red glow of heaters under the peaked canopies were providing a warm inviting atmosphere. Whilst guests mingled and chatted with drinks a-plenty, the reception room was prepared and awaiting the wedding party for a sumptuous meal. Tables were carefully placed-up with elegant crockery and glassware, simple foliage, white candles and the muted grey tones of individual menus. Each guest's favour was a handmade coaster, all crafted by Sam herself; a bespokely hand-stamped tile imprinted with unique and creative designs. The wedding cake was a delicious three-tiered semi-naked sort, consisting of three different flavour layers that looked simply divine!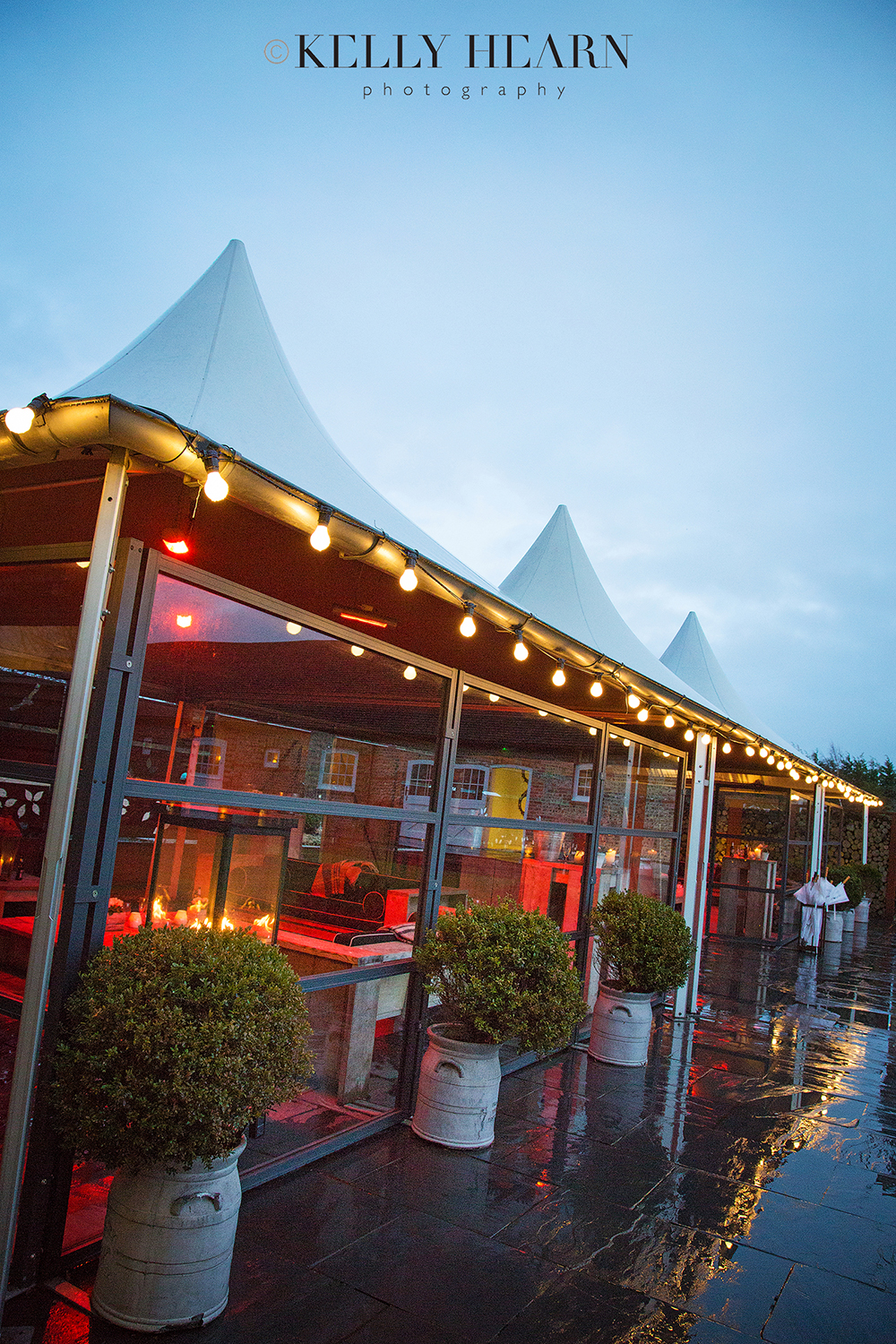 Guests enjoyed tangy goats cheese starter, succulent shoulder of lamb main and sweet tasty trio of desserts to finish, all provided by Southend Barns' fabulous in-house caterers, Field & Fork. The happy couple couldn't wait for the evening party and before long there was a line at the bar and a big lively crowd on the dance floor. Whilst sophisticated and classic by day, Sam and Ed were determined to keep the bubbles flowing, let their hair down and get glam by night! A 'glitter station' was set up for all guests to bedazzle themselves in sparkles in true festival style which everyone seemed to love getting involved in!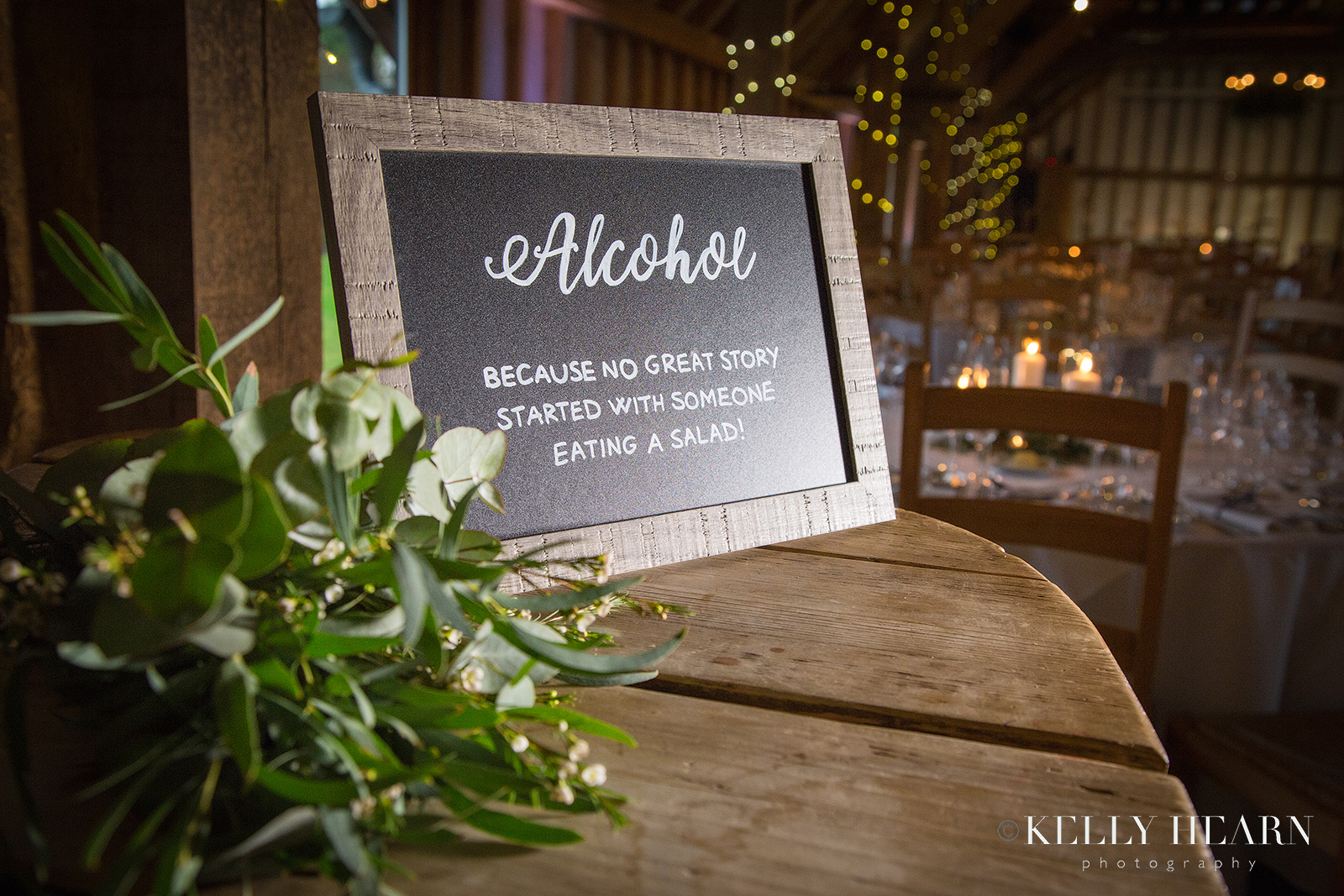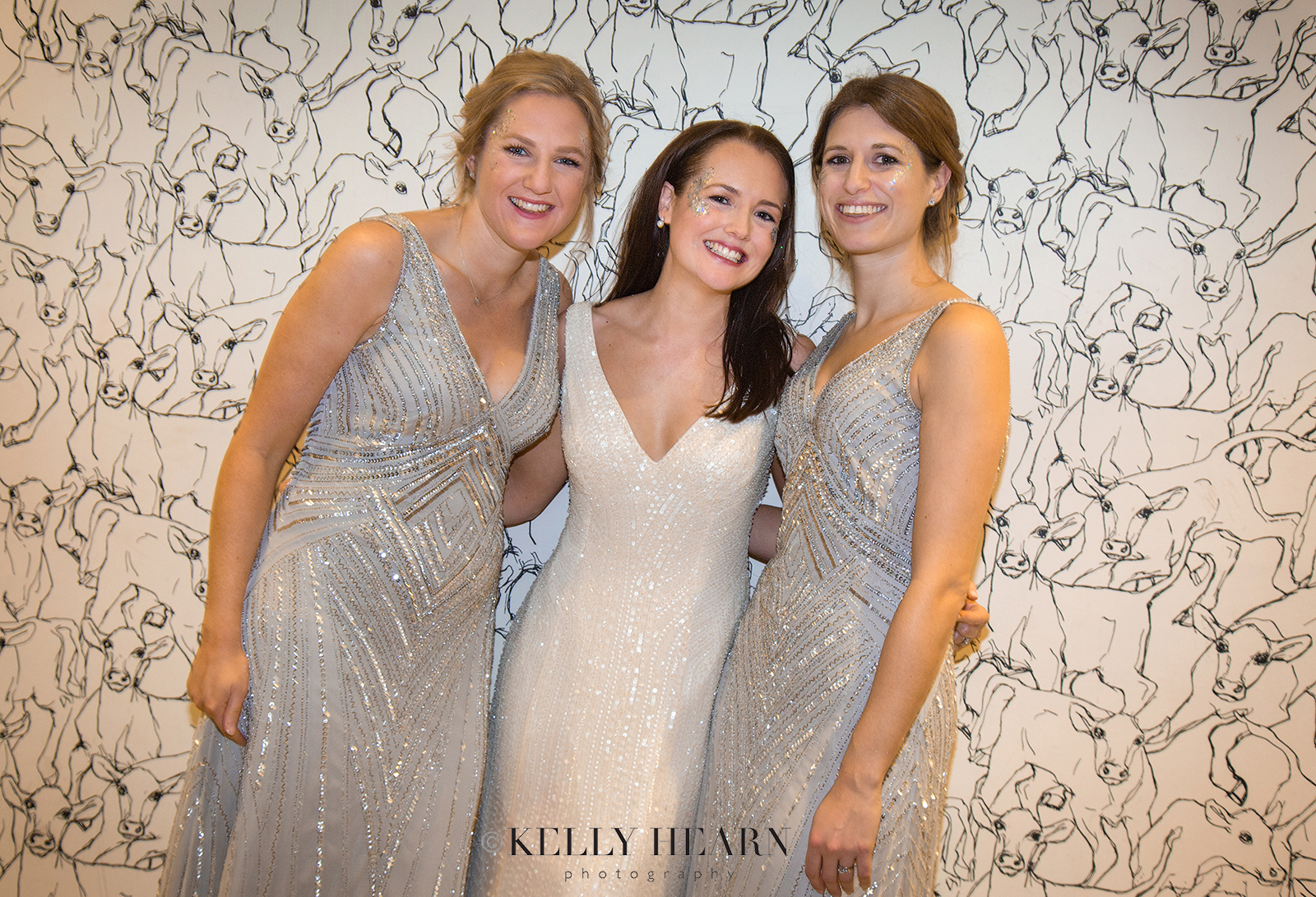 The newly-weds hit the dance floor like pro's and were joined by loads of friends and family who had travelled from far and wide to be with them. The atmosphere was buzzing with energy, and the dance floor was packed, making for a truly magical evening full of crazy moves and smiley sparkly faces.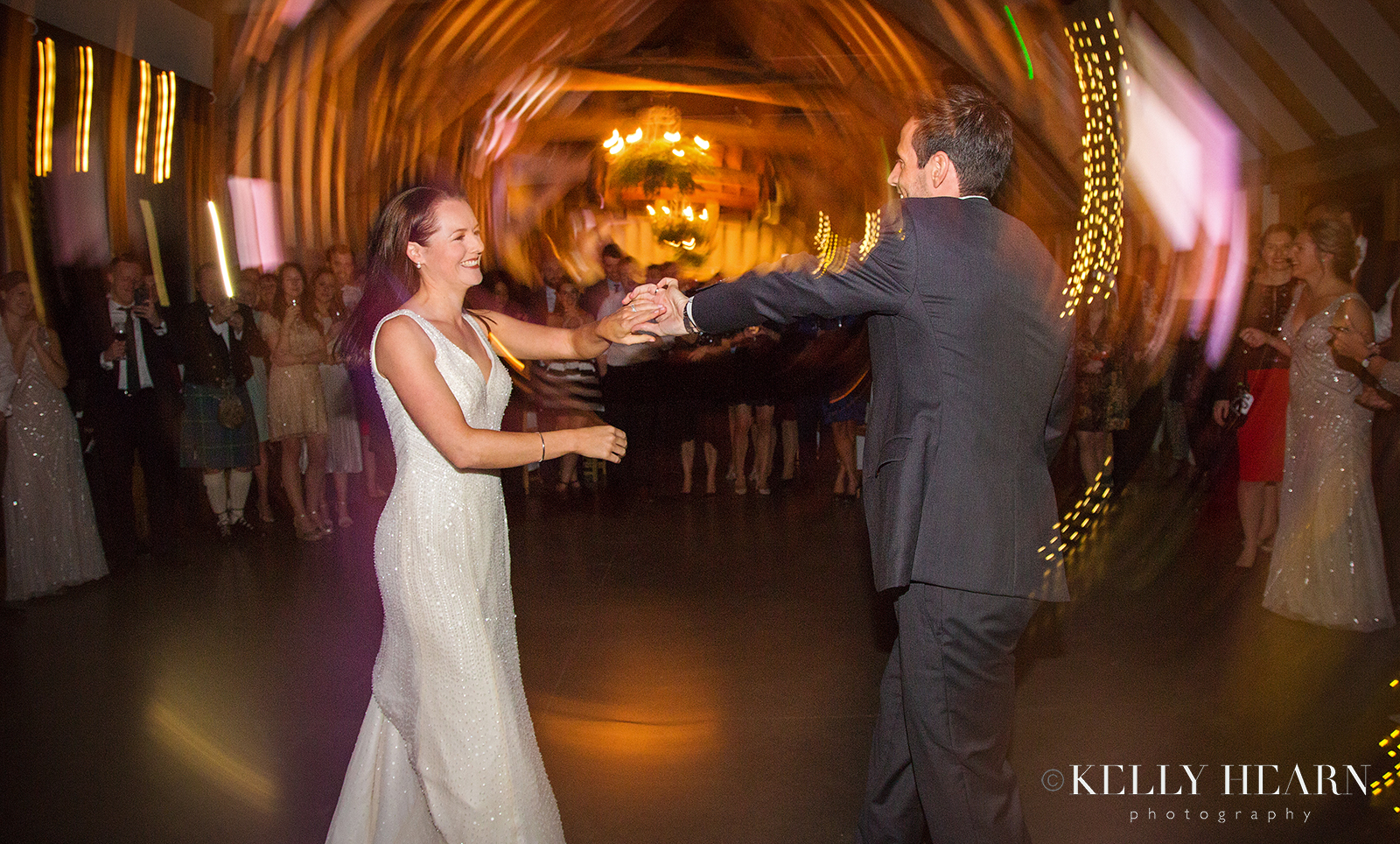 Sam and Ed, I really enjoyed photographing your wedding and being a part of your fun-filled day! You embraced the chilly January day with warmth, creativity and laughter and it was a pleasure to watch you surrounded by so many loved ones who clearly loved celebrating the two of you and your wonderful wedding day!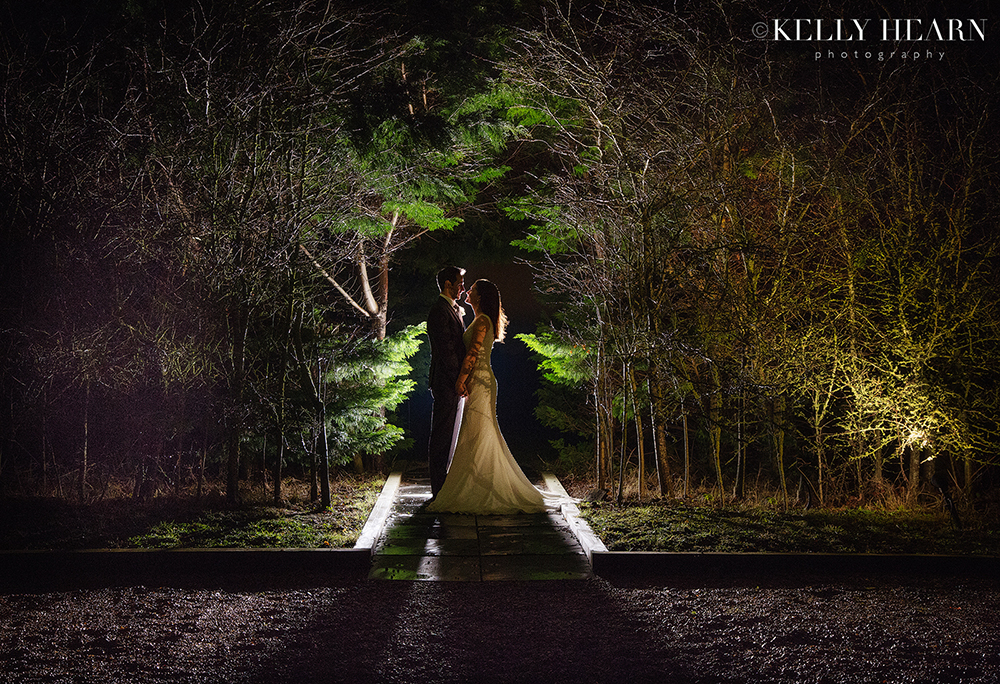 Congratulations Mr & Mrs Springall, wishing you many sparkling years together!
Love Kelly x
Kelly Hearn A.B.I.P.P - A.M.P.A